The Best Wedding Podcasts to Listen to in 2021
Looking for something new to listen to on your run or while cleaning the house? These wedding podcasts are ideal for nuptial planners, whether you're newly engaged or counting down the weeks before saying "I do".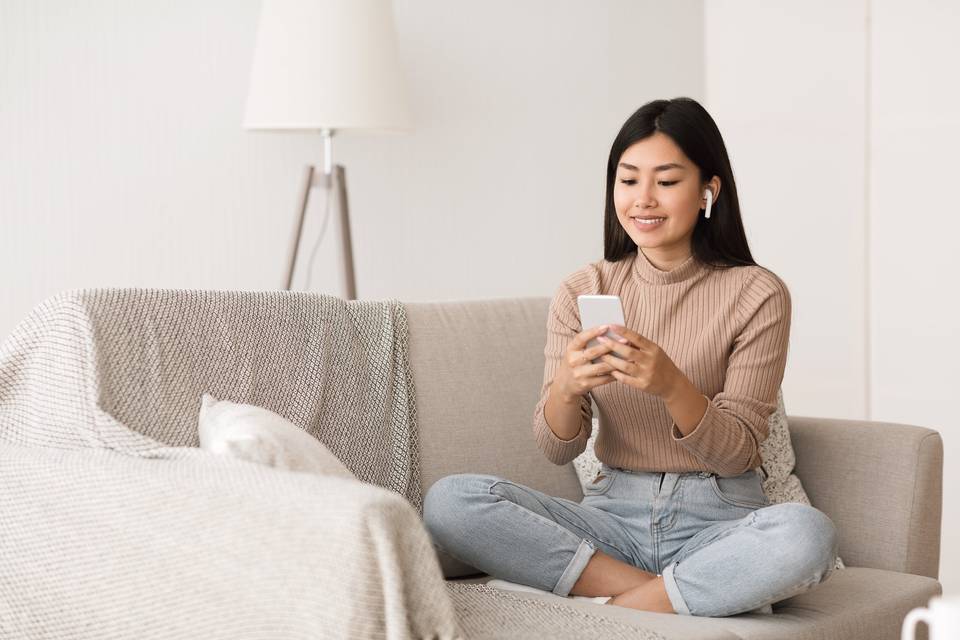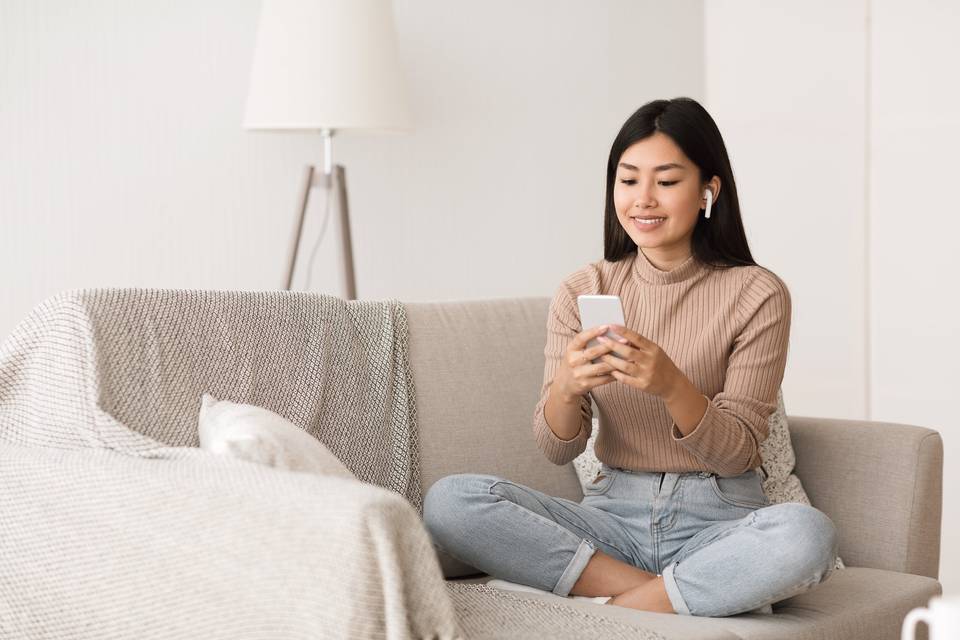 No matter what stage of the wedding planning process you're in, you can always appreciate more advice, tips and recommendations—especially from the pros who know the ins and outs of the industry. And one of the best ways to score these words of wisdom is by tuning in to one of the many wedding podcasts available that focus around planning your nuptials. For one thing, you can listen to them while doing just about anything else—cooking, working out, you name it—so they're super easy to fit into your lifestyle and they can be incredibly helpful.
Here are some of the best wedding podcasts that you should be listening to if you're planning a wedding in 2021. Happy listening!
Bridechilla
This is one of the oldest wedding podcasts that's still a huge fan favorite. Comedian and TV presenter, Aleisha McCormack has a chill approach to the wedding planning process (hence the name of her podcast!) and takes her listeners on a journey towards letting go of all the things they can't control and letting all the planning BS and stress fall to the wayside. Bottom line: You deserve the wedding you imagined and dreamed of that feels authentic and unique to you. With a whopping 425 episodes, there's certainly no shortage of content for you to peruse through. Tip: If you're new to the show, start with episode 286 to get right into the swing of things.
Listen Now: Bridechilla
The Bouquet Toss
This just-launched podcast is everything couples planning a wedding in 2021 desperately need, because it helps you cut down on the "extras" you don't really need for your big day and, inevitably, save on costs big time. Hosted by Jessica Bishop, founder of Budget Savvy Bride, and Sari Weinerman, real weddings editor, couples can learn how to create a celebration that is truly authentic to them and without the fluff that can oftentimes break the bank. The show also touches upon the myriad of wedding traditions as well as trends and alternatives worth considering so you can figure out what you want to keep or toss on your big day.
Listen Now: The Bouquet Toss
The Big Wedding Planning Podcast
Wedding consultants Christy Matthews and Michelle Martinez get deep into the nitty-gritty about everything wedding planning to help couples learn how to make the most out of their big day—with no regrets. Some topics discussed in their 200+ episodes include the art of boudoir photography, how to handle military weddings, and how to handle contracts and amendments in a pandemic world. Be sure to check out Episode #185, which features WeddingWire's own editor, Kim Forrest.
Listen Now: The Big Wedding Planning Podcast
Almost to the Aisle
Follow five Dallas-Fort Worth-based luxury wedding planners as they share their best-kept planning advice that they normally reserve for their full-service planning and design clients. Each week, host and owner of Dallas-based wedding planning company Hitched Events, Kimberly Rhodes, shares the podcast podium with one of her wedding planner colleagues and friends to discuss a new wedding planning topic, from how to nail your Pinterest boards to navigating plans for inclement weather.
Listen Now: Almost to the Aisle
Ellwed Talks
Planning a destination wedding in Greece, or highly considering it? Tune into this wedding podcast, which was launched in the midst of the pandemic (April 2020). Launched by Sanya Percic, editor of Ellwed magazine, as a way to give a voice back to the tourism and event business during such a difficult time, Ellwed Talks gives listeners insight into the ins and outs of local Greek culture, international wedding trends, wedding planning and travel advice. She features several destination weddings from around the globe as well as vendors who share their own stories of planning during a pandemic.
Listen Now: Ellwed Talks
The Stars Inside: The Wedding Podcast

Hosted by London-based intimate wedding and elopement planner, Valentina Ring, The Stars Inside offers couples real, honest advice about the planning process and everything in between, from how to maintain mindfulness during and emotional wellness throughout the engagement period to how to forge strong connections with your wedding vendors. The podcast serves as a safe space for learning more about all the magic that goes on behind-the-scenes of planning a wedding, providing clear and practical tips for engaged couples along the way.
Listen Now: The Stars Inside: The Wedding Podcast
This vs. That, Wedding Decisions with Kelly McWilliams
Planner-designer Kelly McWilliams launched this super creative wedding podcast that goes over common debates in all areas of wedding planning, such as whether or not to invite kids or keep it adults-only, to hire a band or DJ, to do custom or template invitations, and more. Each episode touches on the pros and cons of each decision and provides helpful tips for what to ask, consider and what not to do no matter which direction you turn. By the end of each episode you'll have everything you need to make the right choice for you and your wedding—and feel confident in your decision making.
Listen Now: This vs. That, Wedding Decisions with Kelly McWilliams