12 Wedding Exit Songs For a Mic Drop Postlude
Make sure you exit your ceremony with as much panache as your entrance with these jamming postlude songs.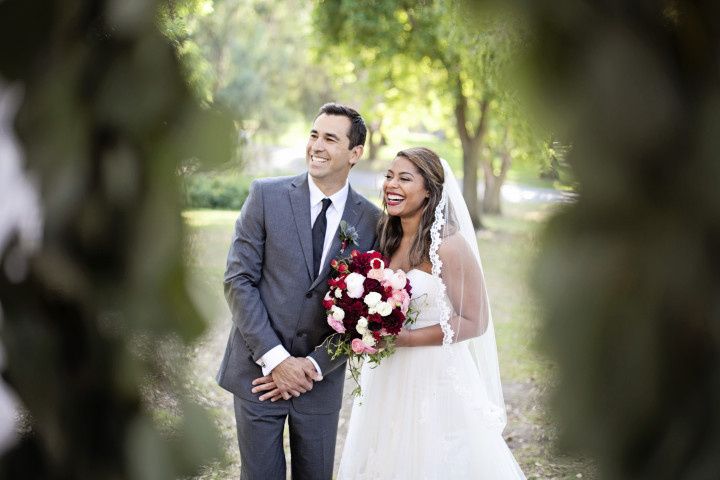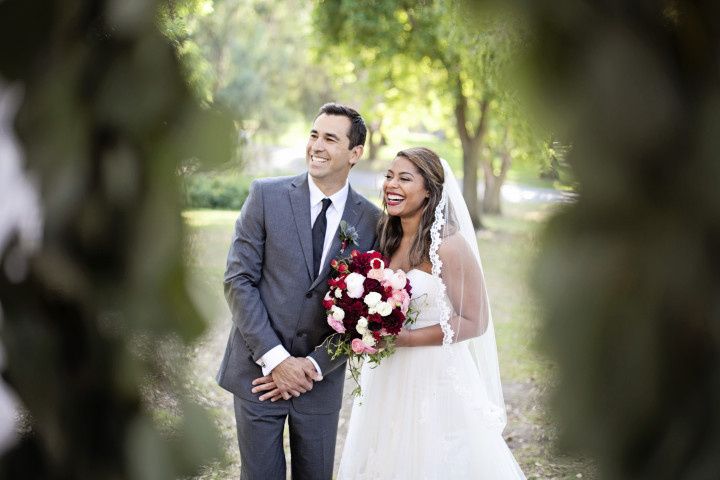 Photo: Nicolette Moku Photography
Picture this: You and your love have just tied the knot in a heartfelt ceremony. You and your attendants have recessed out of the ceremony to some sweet tunes. Guests are beginning to stand and leave, too. What are they jamming to? Don't leave your wedding exit songs to chance or — gasp! — silence. You'll definitely want to think about some postlude wedding songs to accompany your wedding guests who will choose to linger and chat after your ceremony. Even for guests who will high-tail it to cocktail hour, you'll need to help them get the party started with some quality jams.

12 upbeat wedding exit songs for your epic postude.
You've Got the Love by Florence + The Machine
You might recognize this as the famous ending notes to "Sex and the City," but the British band remakes this spiritual song into something really fitting for wedding exit songs. It's soulful, but not drowsy. It's certainly danceable, but you wouldn't feel bad for simply swaying pleasantly. A crowd pleaser, for sure.

Ain't No Mountain High Enough by Tammi Terrell & Marvin Gaye
Is there any expression of pure joy more poignant than young Tammi Terrell and Marvin Gaye crooning about the natural wonders they'd cross for love? Nope, there isn't. Play this!

You Make My Dreams by Daryl Hall & John Oates
Most of your guests will recognize this oft-played hit. Even the ones who don't won't be able to contain their joy for this ridiculously upbeat song.
We Found Love by Rihanna
A danceable techno-inspired beat matched with RihRih's textured vocals make "We Found Love" so magical. Treat your guests to this classic tune before cocktail hour.


I'm Yours by Jason Mraz
This stripped down bop is a really versatile wedding song. In addition to being one of the great wedding exit songs, the melody fits for a first dance song or a cake-cutting song as well. As far as postlude wedding songs go, though, this sweet ditty is on-point.

Unwritten by Natasha Bedingfield
Sweet, but filled with heart, this is perfect for symbolizing the new course you're charting as newlyweds.
Soldier by Gavin Degraw
Transition from the slower songs of the recessional to the more pop reception songs with this chord-heavy jam.

Can't Stop the Feeling by Justin Timberlake
You didn't think we were going to let you exclude this soulful crooner from your wedding, did you? "Can't Stop the Feeling" is all about dancing and loving your dance partner. In other words, so completely perf to get your guests in the mood to light up your wedding reception dance floor.

Love on Top by Beyonce
No one sings her love or enthusiasm like Queen Bey, which makes this throwback-sounding groove great for celebrating the high notes of your relationship.


For Once In My Life by Michael Buble
This jazzy singer turned up the tempo for this upbeat remake of Stevie Wonder's 1968 hit about finally finding love. Guests of all ages will recognize the lyrics, which makes this one of the most awesome wedding exit songs.

Boom Boom Pow by The Black Eyed Peas
Save this high-tech banger for one of the last postlude wedding songs you play because there's no turning down once The Black Eyed Peas come to the party.

Happy by Pharrell Williams
If there's one emotion you and your guests will feel on your wedding day, it's a boatload of happy. Celebrate your emoji smiley experience with this cheery ditty.