5 Wedding Dress Styles Millennial Brides Will Love
We're low-key obsessing over these oh-so-current wedding dress styles.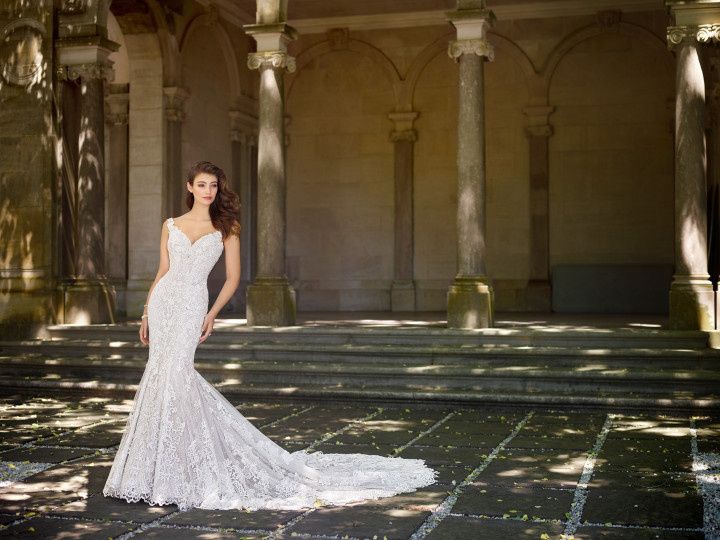 Sponsored by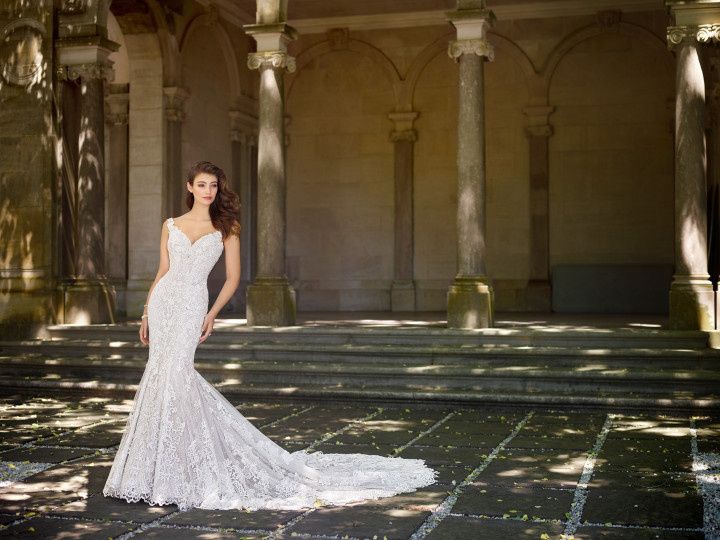 Millennial brides-to-be have been changing the wedding game—especially when it comes to wedding dress styles. With the rise of social media, brides are steering away from tradition and looking for totally unique, Insta-worthy gowns that will not only wow their followers, but also their guests on the big day. So, If you're someone who wants to push the boundaries when it comes to finding a one-of-a-kind gown that's also #likeable, then we've found the best wedding dress styles for you. From effortless and romantic styles to gowns that are wow-worthy and glam, designer Martin Thornburg's new collection for Mon Cheri is filled with fresh wedding dress styles that are made for millennial brides-to-be.
These wedding dress styles are perfect for millennials.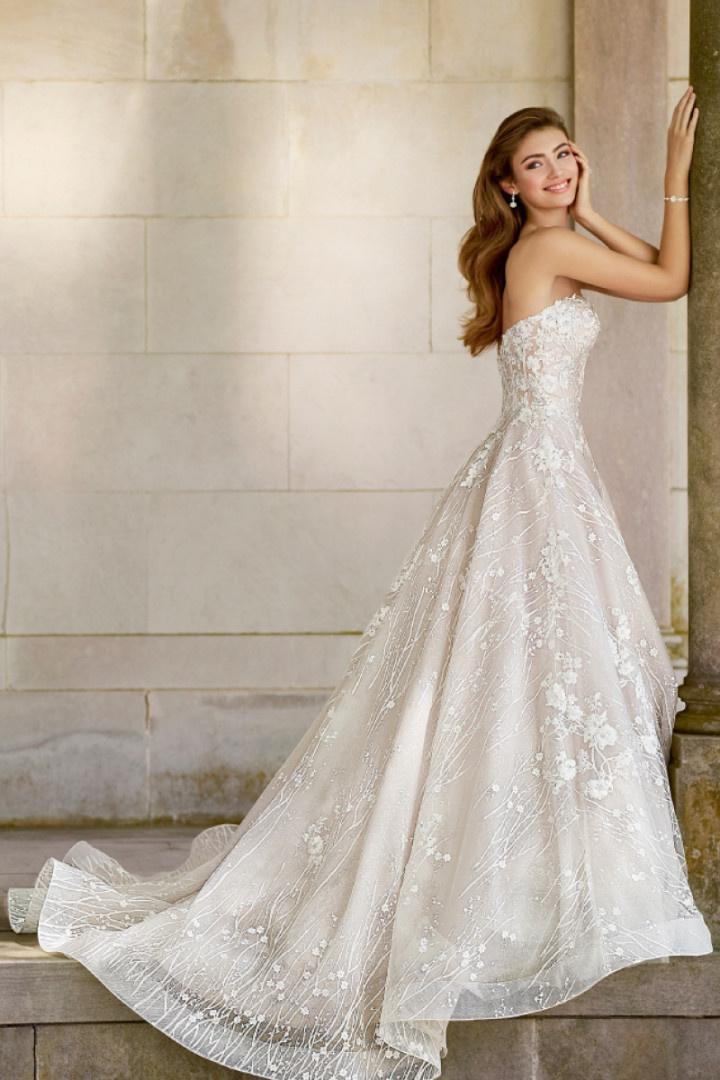 Flirty & Romantic
Today's millennial brides are all about personalization and want a wedding dress that makes them say "this feels like me" rather than "this dress makes me feel like a bride." This desire for individuality has made the flirty and romantic wedding dress style popular among #notsobasic brides-to-be. Wedding dresses featuring playful details, like floral appliques or beading create a unique look that easily adds personalization to any style. So, if you're looking for a dress that has eye-catching details, then you'll love this sweetheart neckline gown that features floral vine embroidery and a horsehair hem. It's boned bodice will also accentuate your body and add to your feminine wedding day look.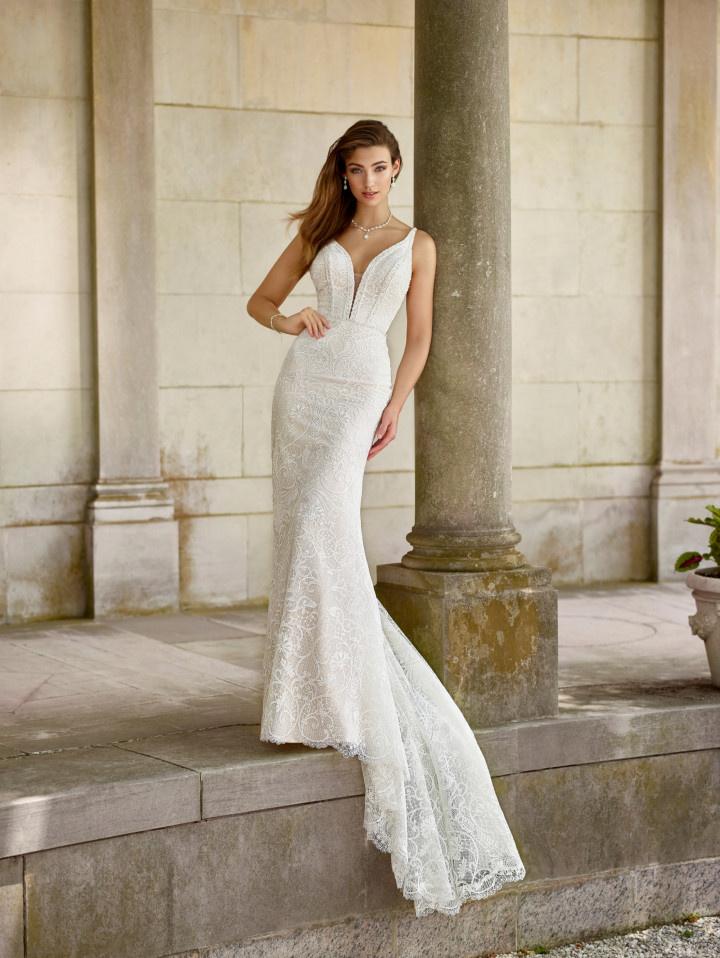 Hip & Trendy
Thanks to Instagram, millennial brides are constantly digitally window shopping and staying top of what is "hot" right now in the fashion world. This means fashion-forward wedding dress styles with edgy and sexy details are making their way into bridal designs. Young brides want non-traditional details, like low-cut necklines and figure-hugging silhouettes to evoke a modern look that shows off their superb fashion style. The Clarion gown from Martin Thornburg's collection has a sexy but safe vibe, which is perfect for a hip and trendy wedding dress style. With a deep V-neckline that has a bit of illusion lace for support, paired with lace detailing and a form-fitting silhouette, this wedding dress is far from a simple look.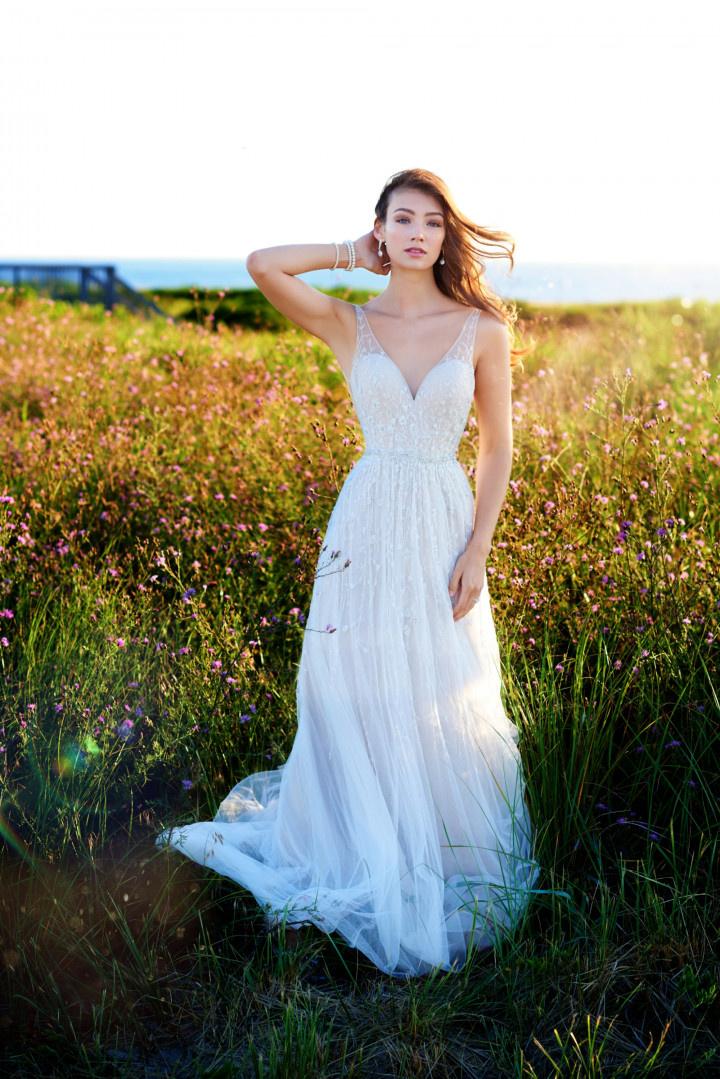 Relaxed & Beachy
Comfort is key when it comes to millennials, therefore we aren't seeing as many conventional gowns with little movement. Instead, dresses have an unfussy feel that is easy to move around in—especially when it comes to hitting the dance floor. So, if you're hoping to find a dress that's flowy and breathtaking, then this next wedding dress style is right up your alley. The relaxed and beachy wedding dress style is a fab choice for young brides looking for a laid-back gown that matches their go with the flow attitude. With light and airy fabrics—like this sleeveless English net A-line—brides who want an effortless (and comfortable!) bridal look will love this wedding dress style.
Vintage & Chic
Young brides are all about a good #tbt when it comes to embracing their old-school style. So we're seeing a lot of millennial brides opt for gowns that have a vintage vibe, that doesn't feel too outdated. A chic and vintage wedding dress style features classy and luxe elements, like intricate lace detailing or beading, which makes the whole look feel couture and (of course) chic. Martin Thornburg's high-neck trumpet gown with lace detailing embodies that sensual and sophisticated look and is a definite must-try for millennial brides.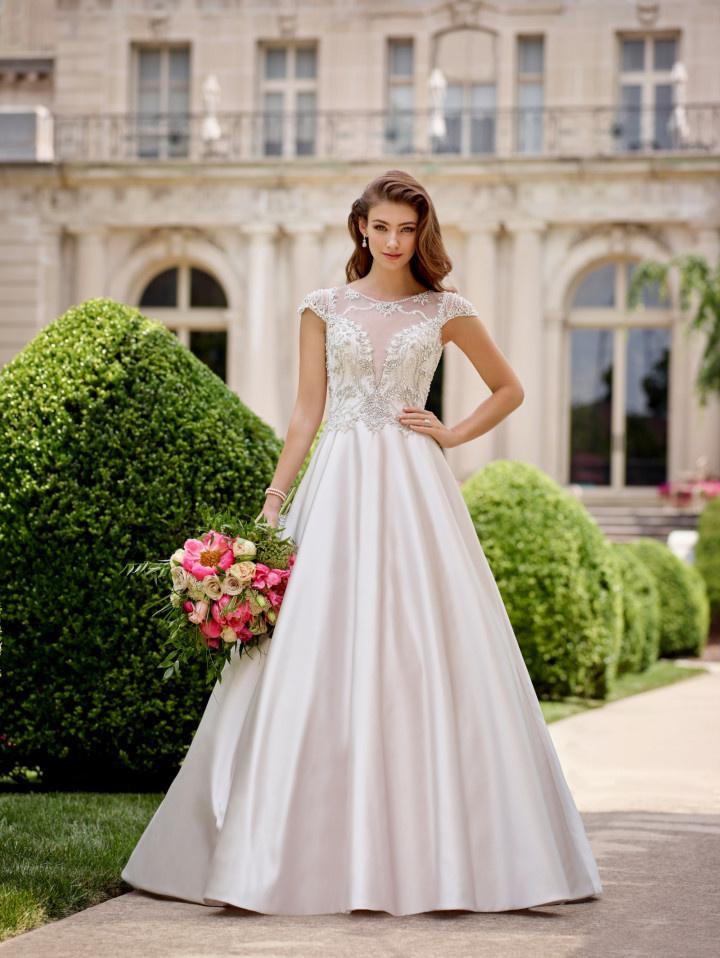 Fairytale & Princess
Making a statement is another priority for millennial brides-to-be. Therefore we're seeing designers incorporate fairytale and princess styles into their collections. Dreamy ball gowns are the new take on the classic wedding dress and create a magical and oh-so-swoon-worthy wedding day look. Whether it is a satin ball gown with a crystal embellished bodice, (like this Rhapsody gown) or a Cinderella-inspired dress with all-over beading, these types of dresses are enchanting and wow-worthy. They're also a great choice for young brides hoping to still embody some kind of traditional wedding day look, since the glam elements still feel timeless and classic.