9 Common Wedding Ceremony Mistakes
There wedding ceremony mistakes are super-easy to make, so be sure to keep these in mind when prepping for your big day!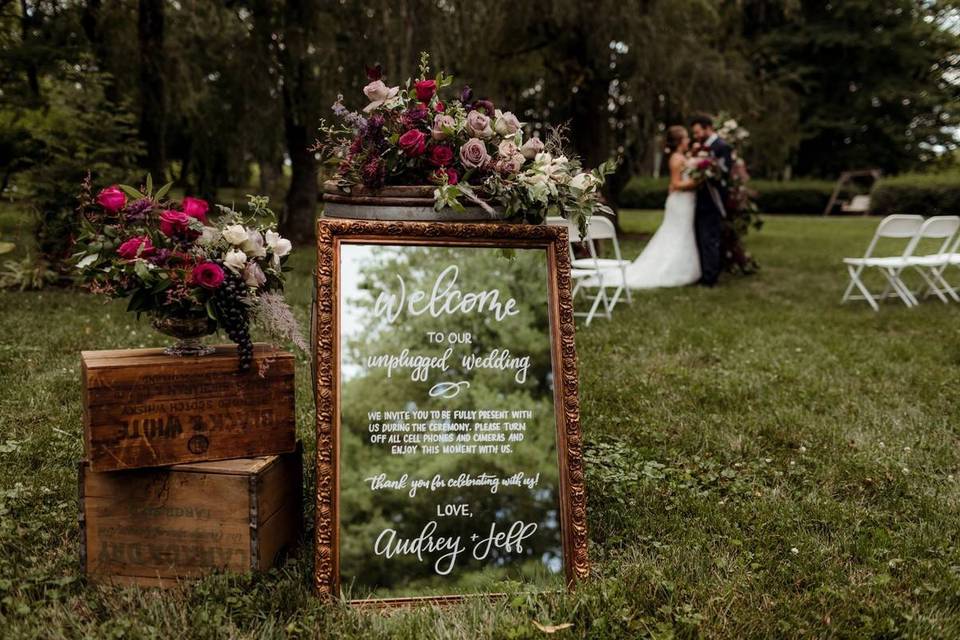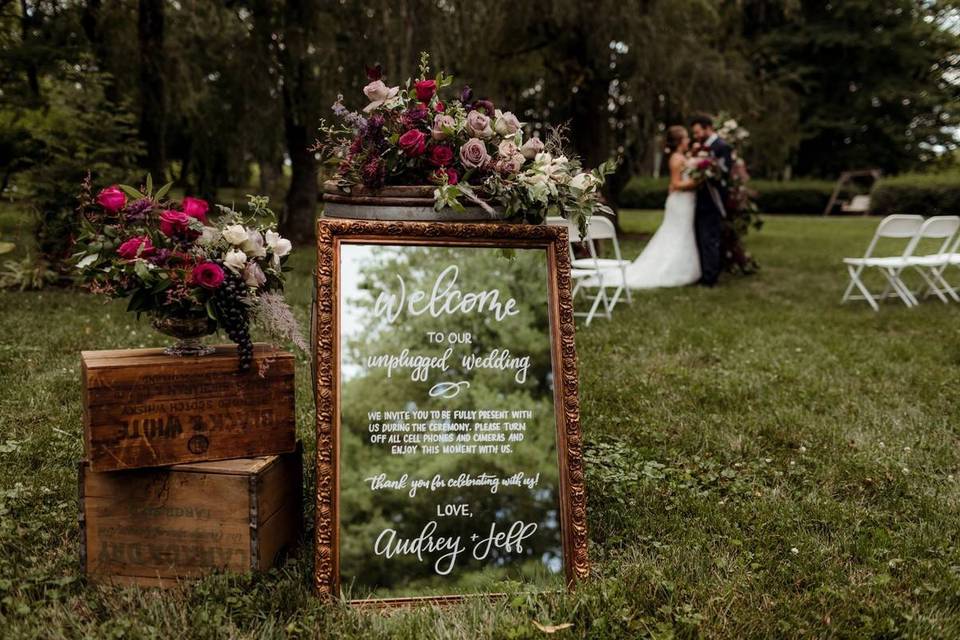 Back in the day, wedding ceremonies didn't vary all that much in any capacity other than faith or cultural practice, but nowadays they come in all shapes, sizes and formalities. This is exciting for couples, as it's becoming increasingly acceptable for them to create the wedding ceremony of their dreams—one that is unique and personalized to their relationship and the love they share. Most officiants today are totally on board with their couples' desire to have their ceremony "their way." "It is not only the couple's day, but it's the start to their marriage and the beginning of their life together," says Karla Firestone of Marry Me Karla in Boston, Massachusetts. "If they want to forgo any of the traditional aspects of the wedding ceremony, I fully encourage and support them to; however, there is something to be said about staying true to certain dos and don'ts." To make sure your wedding ceremony is as special as you've always dreamed it would be, here are the most common mistakes officiants recommend avoiding at all cost.
Not encouraging guests to find their seats
Wedding ceremonies have start times for a reason. Even if mostly all of your guests are present, it's important to have your officiant encourage them to actually get seated. Otherwise, Danielle VillaRamos of Once Upon a Vow in Brooklyn, New York, warns that you run the risk of causing confusion and leaving some guests standing until the very end of the ceremony. "This small, overlooked detail can cause embarrassment, annoyance and potentially even throw off the positive energy of the moment," she says.
Not asking the audience to turn off their cell phones
Given the fact that everyone from your seven-year-old cousin to your 85-year-old grandfather has a cell phone these days, it's all the more important to remind guests to turn off their electronic devices. Even though they should know better than to leave their ringer on, it's worth it to have your officiant announce them to silence it before the ceremony begins. "A new idea that's become increasingly popular is to have an 'unplugged ceremony,' which involves having a sign at the entrance where guests walk in requesting that all cell phones be silenced," says Karla.
Not preparing the rings ahead of time
It's not uncommon for wedding officiant Eric Hunt of Myrtle Beach, South Carolina to find out that one his couples have neglected to properly prepare their rings for the ceremony. "Rings should be checked, removed from any excessive packaging or outer boxes and be shined for the ceremony," he says. "During the ceremony you do not want to take your ring out of the box and have to struggle to remove the price tag."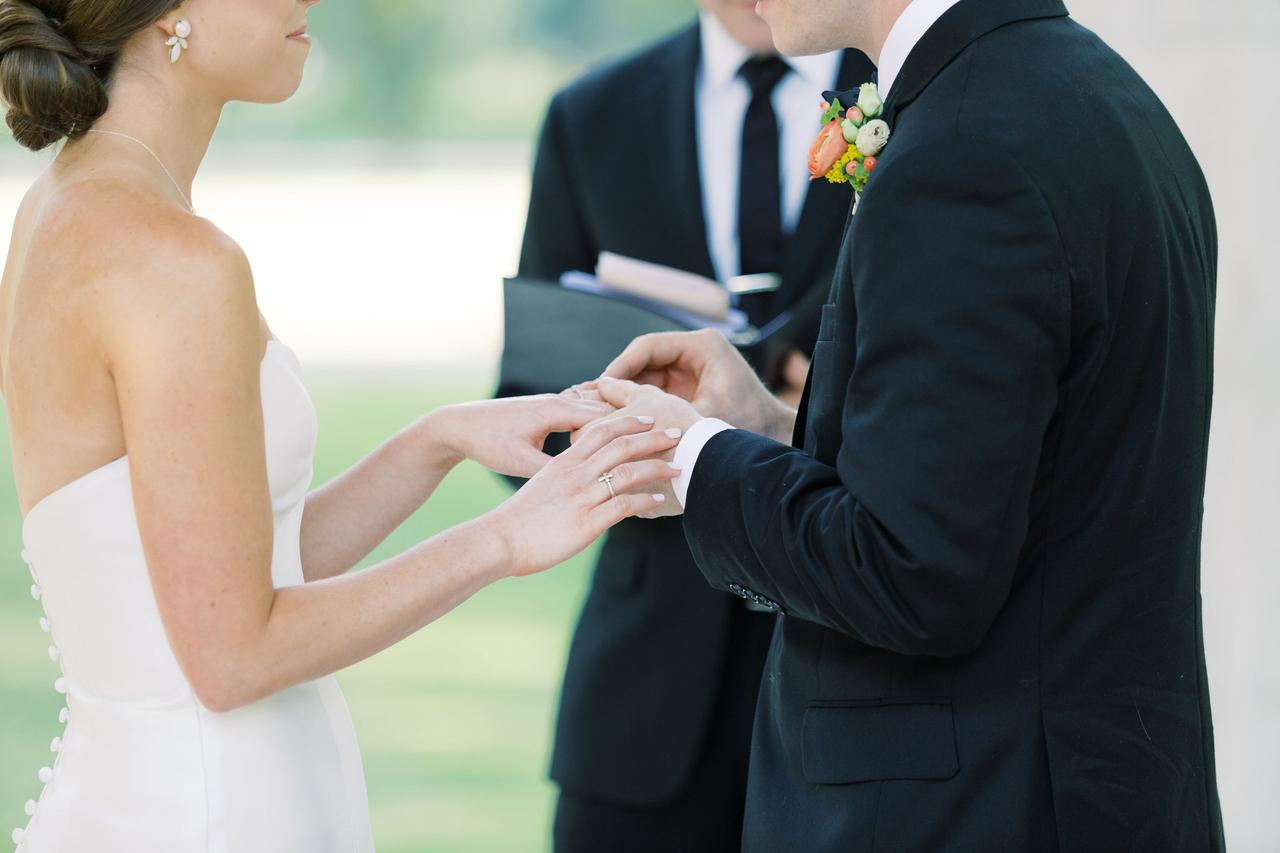 Not moving out of the way for the first married kiss
This is probably the most intimate moment in the entire wedding ceremony, so it's only right that the couple takes center stage without their officiant photobombing their big moment. Karla suggests avoiding this situation altogether by requesting that your officiant steps to the side immediately after he or she announces the famous line, "you may now kiss your bride."
Not focusing the ceremony on the couple
A generic ceremony can be for anyone, but when it comes to an event as special as a wedding, it should be personal. "A guest should always feel as though they've learned about the couple through their ceremony," says Karla. "This allows them to truly understand the reason why the couple has chosen to make this huge commitment to each other and they can begin to evoke genuine emotions and feel as though they're a part of this next chapter in the couple's life." For this reason, Karla suggests couples speak with their officiant as often as possible so he or she understands their relationship. "Your officiant should wholeheartedly believe in their commitment as much as the couple does," she says. "When this is achieved, family and friends will feel as though they were a part of something truly special."
Not rehearsing the ceremony at least once
When the officiant doesn't review the ceremony with the couple beforehand it can create major issues. "For one, names or important information might not be conveyed properly—and couples, as well as friends and family, will take notice!" says Karla. "It can take away from the uniqueness and personalization of the ceremony." She recommends avoiding this situation by reviewing the ceremony with your officiant ideally a few times.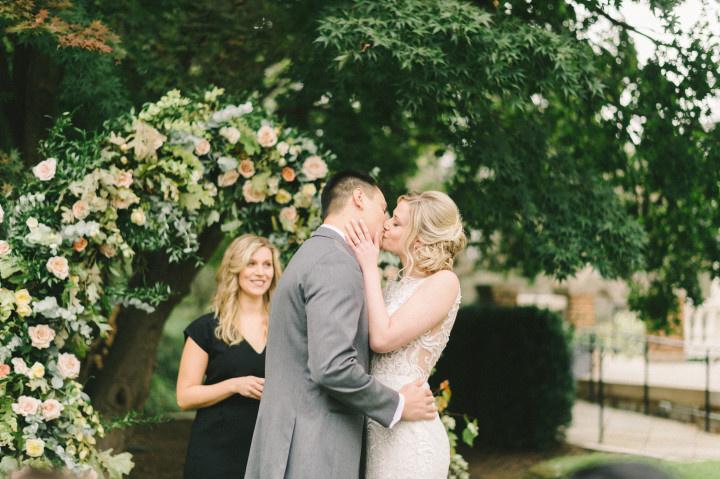 When the ceremony is too lecture-based
"Too many officiants think the ceremony is the time to give a PowerPoint presentation on 'What is marriage?'" says JP Reynolds, an officiant of non-denominational, interfaith, cross-cultural and same-sex wedding ceremonies in Los Angeles, California. "But I've never met anyone who goes to a ceremony hoping they'll finally learn the existential meaning of marriage!" He recommends instead being the voice for the hopes and wishes that are in the hearts of the couple. "If anyone present doesn't know what marriage is, they're not going to learn it from you within the span of 20 minutes!" he adds.
Not doing a mic check
When it comes to something as special as a wedding ceremony, it's important to make sure the crowd can hear what's being said. For this reason, JP recommends doing a mic check before the ceremony begins. "Become familiar with the choreography of the mic and stand and decide whether or not you'll hold the mic when the couple says their vows, point it in their direction or have them hold the mic," he says. "A lapel mic is not always reliable and the bride will never be heard, no matter how awkwardly close she leans in to you."
Not looking at each other
During the ceremony, it's very easy to stare at your officiant (after all they are the one doing most of the talking), but Eric reminds his couples to focus their attention on each other instead. "This is one of the greatest days of your lives, when you are making promises that culminate all of those feelings that you've built throughout your time together, so looking into one another's eyes should not be awkward," he says. "Holding hands, gazing into each other's eyes and focusing the two of you will help create the intimacy and block out nerves."