11 Ways to Spend Enough Time Together During Your Wedding
Keeping guests entertained, mingling with friends and family, and maybe trying to sneak a bite to eat can get a bit overwhelming.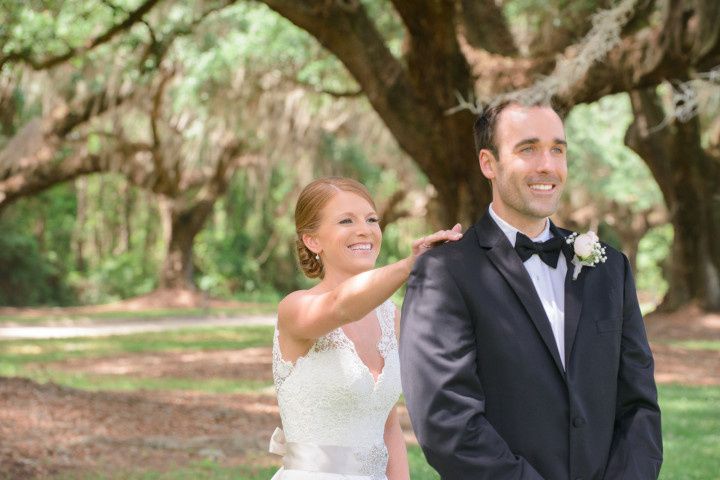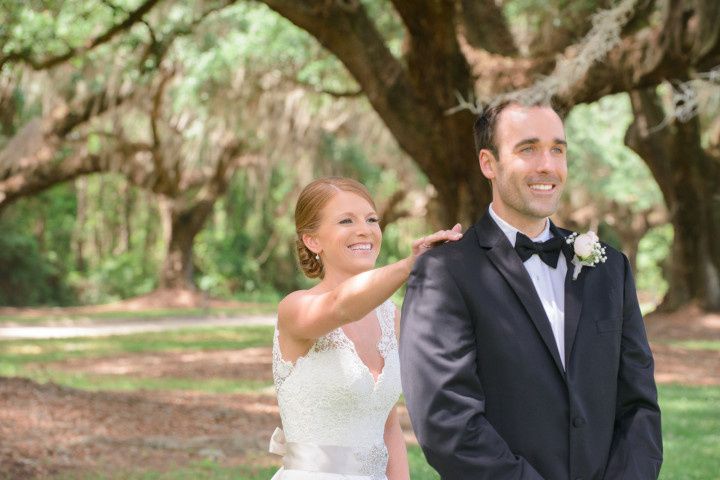 Planning and hosting a wedding is no easy task, but juggling responsibilities doesn't end when you walk down the aisle. Keeping guests entertained, mingling with friends and family, and maybe trying to sneak a bite to eat can get a bit overwhelming. You might not even notice that you and your new spouse get separated during the festivities. While it's important for your guests to know that you appreciate them coming to your big day, your wedding is still most importantly about you and the person you love most.
Here are eleven ways to make sure you spend enough time together during your wedding day.
Do a first look
If you're not sure a first look is right for you, that's totally fine. Some couples want the surprise of seeing their fiancé(e) for the first time as they walk down the aisle. Maybe you and your spouse-to-be aren't big on tradition or just want some quiet time together before you say, "I do", a first look is a great way to capture that surprise in a more intimate and less pressured setting.
Exchange gifts or love letters
Giving pre-wedding gifts or notes is pretty common thing among couples on their wedding day. Some couples prefer to have a "messenger" bring the gifts to each other, but we actually like the idea exchanging them in person during the "first look." You'll have time to see your future spouse's reaction away from the prying eyes of your wedding party and guests, This is also a great time for candid photos, as you'll likely so focused on your fiancé(e) that you won't even notice the photographer.
Take portraits after the ceremony
If there's time between the ceremony and reception, we suggest taking a some time for portraits together. Whether you and your new spouse explore the venue or just head off to a quiet spot, it will be the perfect time to reflect on everything that has happened so far.
Ride to the reception together
While this doesn't apply to couples who host their ceremony and reception in the same venue, a car ride can be a great place to decompress and get ready for the party. Some couples will ride with their entire wedding party, which can be lots of fun, but a ride alone may be the only time you both get to really talk to each other during the night.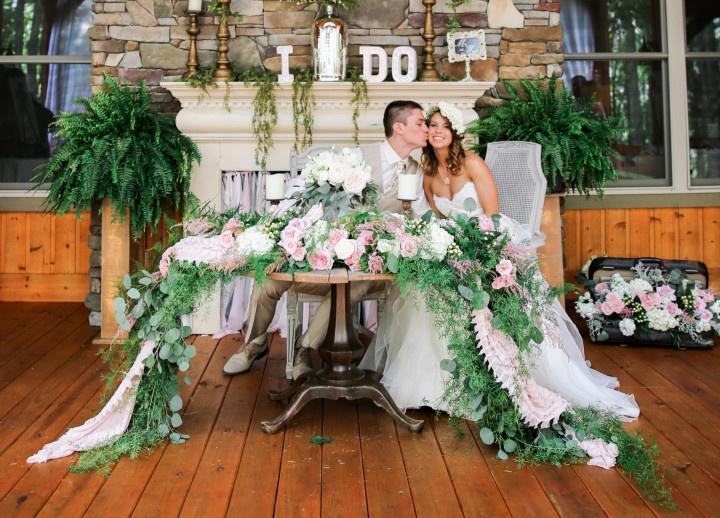 Sit at a sweetheart table
Not only are sweetheart tables super-chic and trendy, they allow for a bit of space between you and your guests. While it's polite to greet as many guests as possible during dinnertime, try to take a few moments to enjoy your meal a deux.
Hold hands
As simple as this solution may seem, making an effort to hold hands during for a good portion of the reception will mean it's harder to wander off. Holding hands is also a great way to calm down if you're someone who doesn't like being in the spotlight. Hand holding releases a chemical in the brain associated with happiness and alleviating stress, so it's a win-win!
Greet guests together
Whether you know all of your guests well or are meeting some of them for the first time, making rounds during the reception is a must-do. Instead of going your separate ways, consider greeting tables together. Not only is this a great opportunity to better know guests, it's an easy way to stay with your new spouse.
Have band/DJ play slow songs
Slow dancing is a great way to take a breather from the non-stop party. Chat with your significant other about everything you've loved so far or just appreciate being in their company. After a few minutes the tempo will speed up and you'll be ready to rock out some more!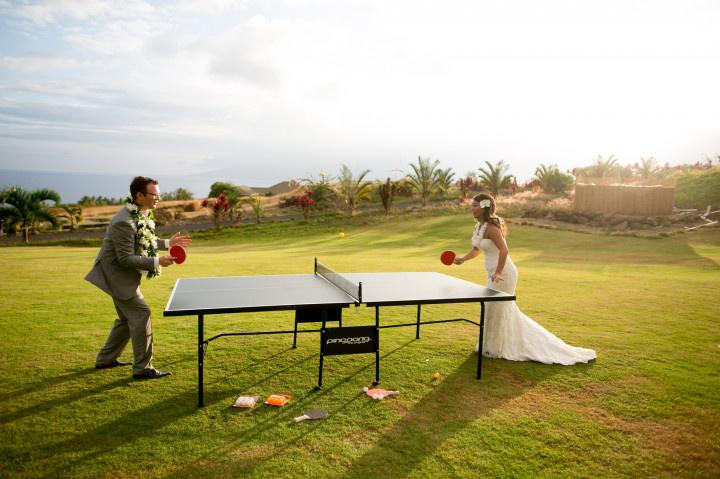 Have couple-friendly activities
Having activities or lawn games are great for guests who don't want to dance or are just taking a break before heading back to the dance-floor. Cornhole is always popular, but there are also other games to try. Games are a great way to spend time together whether you're playing one-on-one or battling it out with other guests in doubles. If you create an "I Spy" or scavenger hunt for guests, totally get in on the action, maybe you can even sneak away for a swoon-worthy sunset.
Don't go overboard with alcohol
You wedding is a party so by all means enjoy yourself and have a few drinks. It's important to remember that the more you drink the less aware you become of the situation around you. If staying close to one another is a top priority for you and your spouse, stay on top of your alcohol consumption.
Be mindful
Last but not least, the best way to spend as much time with your new spouse during your wedding is to make a conscious effort. Whether you choose to steal a few moments from your guests or come back together on the dance floor, make a choice and stick to it.