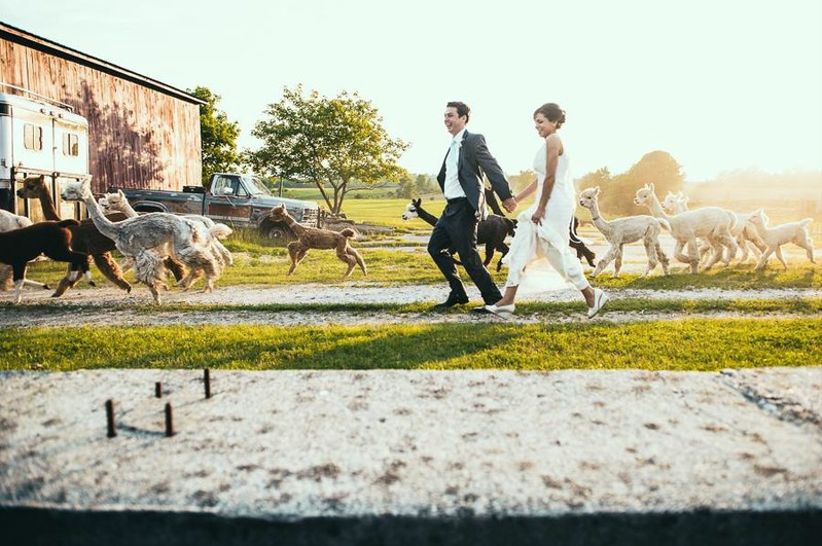 When you think of Vermont wedding venues, rustic barns, classic inns, and scenic mountain locations immediately come to mind. But in reality, that's not all the Green Mountain State has to offer. Turns out there are lots of unique Vermont wedding venues, from a beach to a brewery, even a cannabis farm (we're not kidding). So if the standard ballroom or barn wedding venue isn't your cup of tea, these unique Vermont wedding venues might suit your style.
Looking for unique Vermont wedding venues? Here are a few favorites, some of which may surprise you.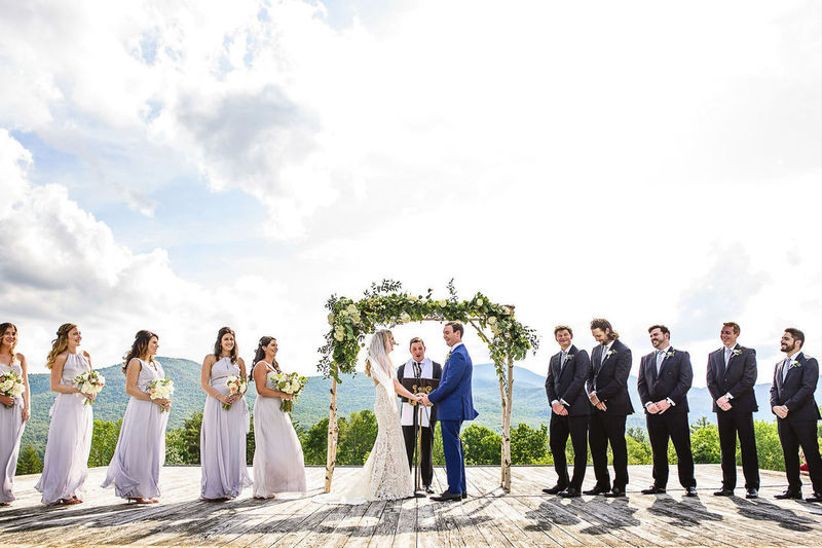 Trapp Family Lodge
If you've always dreamed of getting married in the European countryside, this unique Vermont wedding venue will likely fit the bill. Sound of Music fans will be delighted to learn that this mountain lodge in Stowe is owned and managed by the actual von Trapp family, and it features music-themed details, as well as a charming Austrian vibe. Set on 2,500 acres of stunning landscape, there are a variety of settings where you can host your ceremony and reception, including the scenic Concert Meadow, with breathtaking views of the Nebraska Valley, the Mozart Room, which features post-and-beam architecture and a rustic feel, and the Wedding Meadow, where you can hold your reception in a tent. The Trapp Family Lodge can accommodate weddings of up to 250 guests.
Learn more about the Trapp Family Lodge »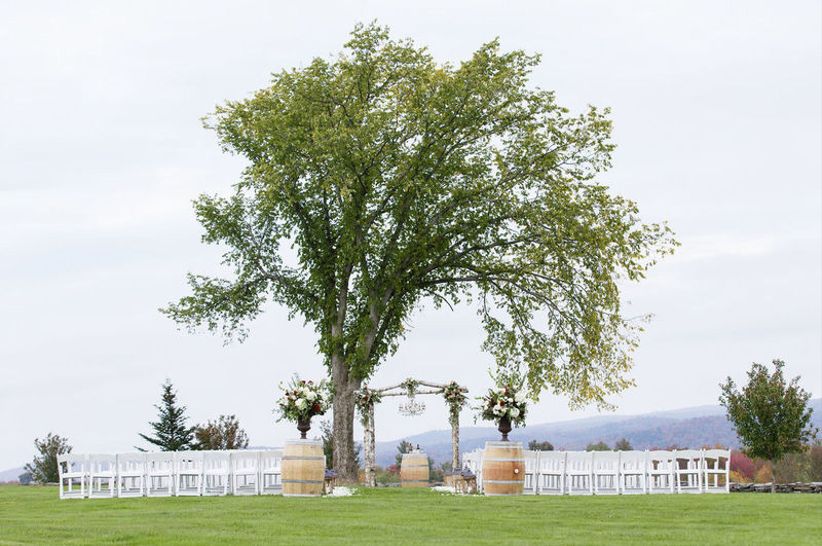 Honora Winery & Vineyard
Vermont may not be well known for its vineyards, but it turns out that there are quite a few—and even several where you can host your big day! At Honora Winery & Vineyard in Jacksonville you'll feel like you've been transported to Napa Valley. Outdoor ceremonies can be held on the stone patio, near the vines, or on the lawn, while receptions take place in the banquet space, which features a huge fireplace, mahogany details, and French windows. There's space for up to 220 guests, and couples rave about the food and helpful staff here. Plus, there are so many truly incredible and romantic photo backdrops amid the vines!
Learn more about Honora Winery & Vineyard »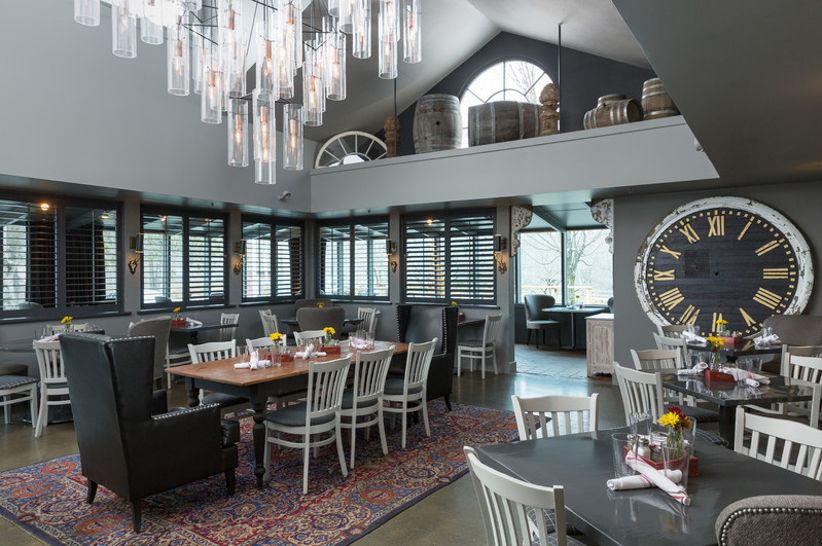 Idletyme Brewing Company
Whether you're a beer lover or just want a laid-back and unique Vermont wedding venue, this brewery in Stowe is ideal. There's outdoor space for cocktail hour, and the cozy, whimsical indoor space is sure to wow. You can host up to 100 guests in one room, or rent out the whole brewery, which can accommodate 300. This is an all-inclusive venue, with a variety of budget-friendly packages to choose from, including buffet, plated, and family-style serving options (and don't forget the freshly-brewed beer!). This is also a great, affordable venue for rehearsal dinners.
Learn more about Idletyme Brewing Company »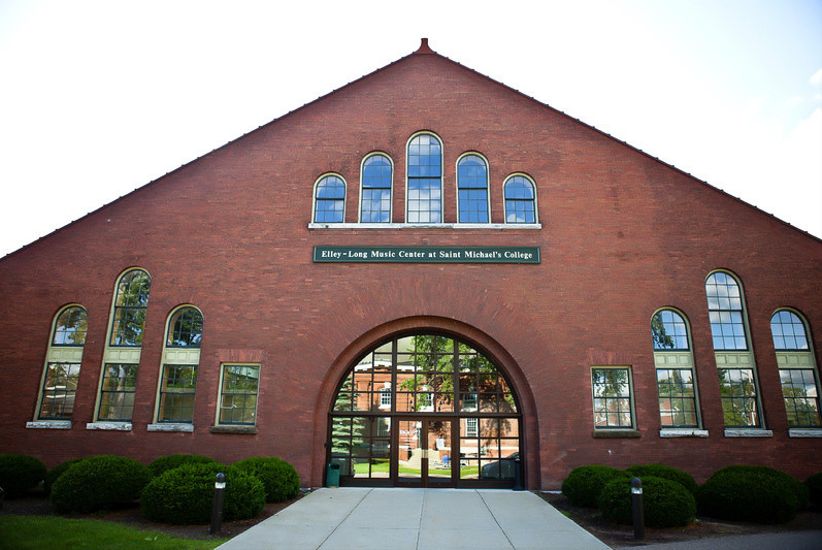 Elley-Long Music Center at St. Michael's College
There's something so grand about hosting your wedding at a performance space, like a theatre. The Elley-Long Music Center, located at St. Michael's College in Colchester has a spacious 4,2000 square foot performance hall, which makes a truly unique and special wedding venue—with incredible acoustics to boot! There are smaller rooms, as well, and all told, the venue can host up to 1,000 guests. And if you're looking for musicians to perform during your ceremony or reception, you can hire the talented students to perform.
Learn more about the Elley-Long Music Center at St. Michael's College »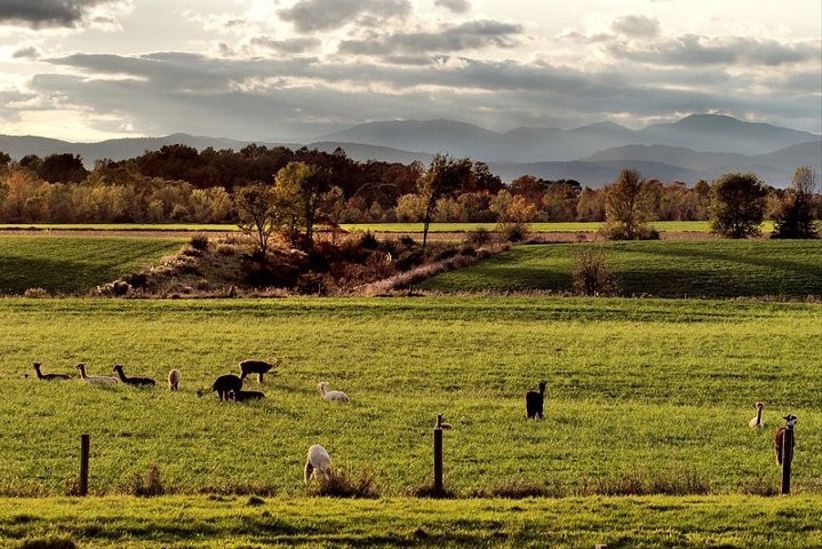 The Vermont Wedding Barn at Champlain Valley Alpacas
One of the benefits of hosting a farm or barn wedding is the opportunity to view and pose with animals on your special day. At The Vermont Wedding Barn in Bridport, you'll be able to enjoy some quality time with some unique creatures—alpacas, as well as cattle and chickens. This family-owned working farm features 80 acres of property in the Green Mountains, and can host up to 300 guests for weddings. Ceremonies are held outdoors with the mountains as your backdrop, while receptions take place in the spacious barn.
Learn more about The Vermont Wedding Barn at Champlain Valley Alpacas »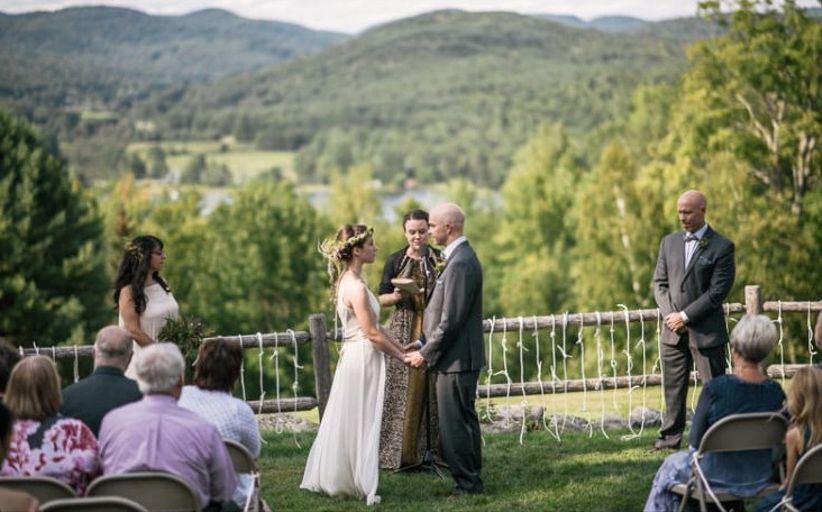 Ohana Camp
If you really think about it, there are a lot of similarities between weddings and summer camp—the bonding, the fun, the relaxed atmosphere, and more. At this family camp in Post Mills, Vermont, you and up to 170 of your loved ones can stay in the Main Lodge, cabins, or other on-site accommodations, and enjoy an entire wedding weekend full of activities. You can host your ceremony in the spectacular outdoor space featuring scenic mountain views, and your reception inside the rustic barn space. Ohana Camp is definitely an ideal space for a laid-back destination wedding.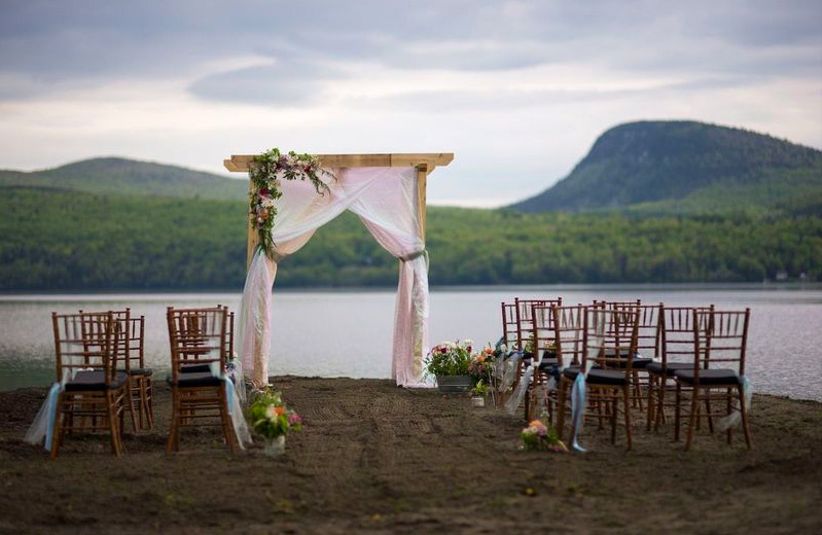 Willoughby Haven
If you've been dreaming of a beach wedding, Vermont might not be the first state you'd consider. However, it turns out that there is a unique Vermont wedding venue with beach access. You can host your "I dos" on a private 400-foot beach located on the serene Lake Willoughby (there's also an expansive lawn if you want to exchange vows surrounded by mountain views). Tented receptions are popular here, and there's space for up to 250 guests. For a true destination wedding, you can rent out the entire property (there are onsite cabins that can host up to 30 people), and even have your rehearsal dinner onsite.
Learn more about Willoughby Haven »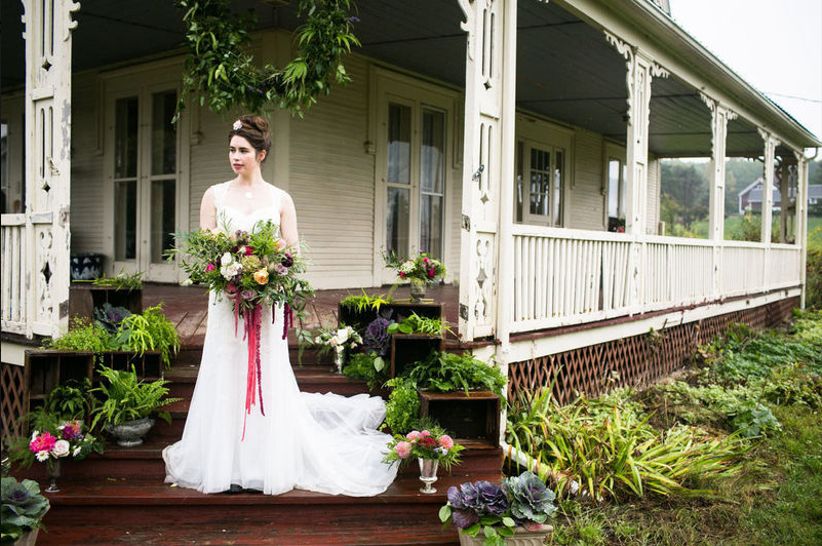 CynEvan Farm
Yes, you can actually get married at this industrial hemp farm in Addison County—definitely one of the most unique Vermont wedding venues we've ever seen! There's space for up to 75 guests and a variety of settings where you can host different wedding events, from the rehearsal dinner to the ceremony, reception, and more.
Learn more about CynEvan Farm »