12 Places You Didn't Know You Could Get Married
Check out some of our favorite unusual wedding venues from around the country.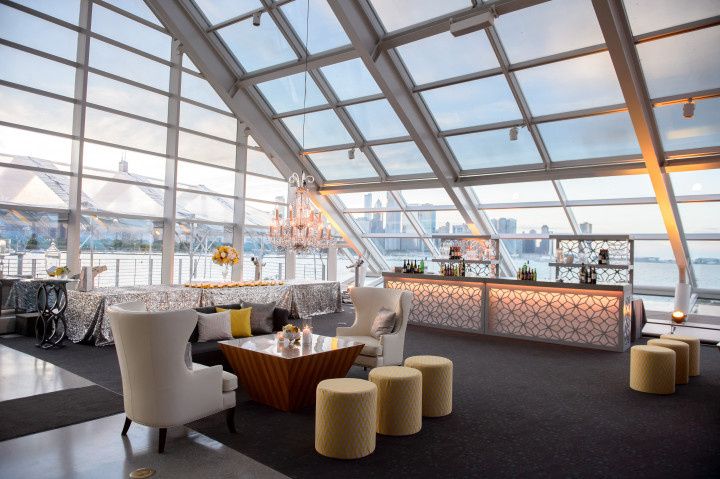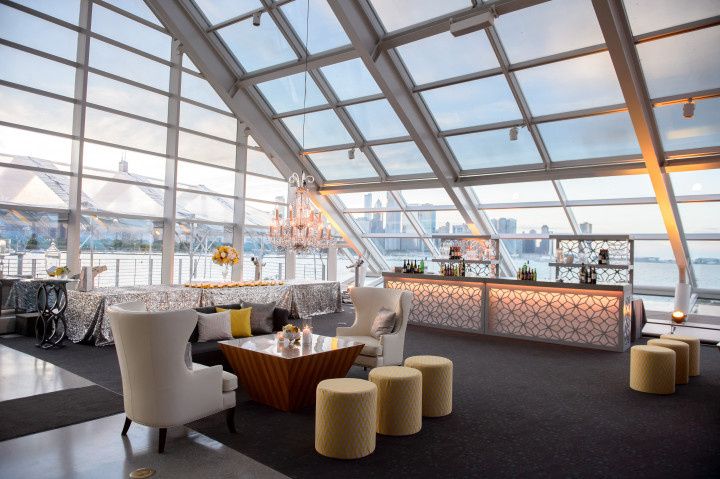 Photo: averyhouse
When it comes to choosing your wedding venue, you have lots of options. Ballrooms, country clubs, even museums, theatres, and zoos can serve as wedding locations, but if you're looking for a space that's even more unconventional, there are quite a few unusual wedding venues around the United States. From treehouses to alpaca farms (seriously!) these spaces will totally wow you—and your guests!


Check out some of our favorite unusual wedding venues from around the country. Did you know you can get married…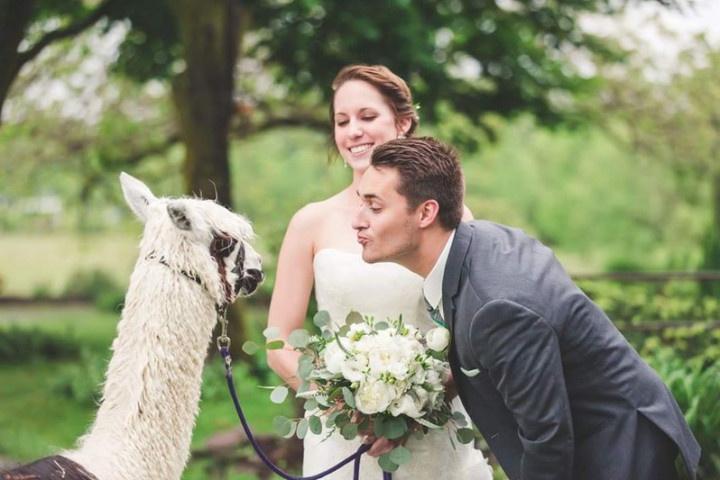 Photo: Dragonfly Alpacas
…at a llama or alpaca farm
What could be more amazing than getting married surrounded by fields of adorable llamas or alpacas? Seriously, we can't think of anything. There are several llama and alpaca farms around the country that host weddings (and make photo ops like the one above totally possible). Hawkesdene in Andrews, North Carolina and Dragonfly Alpacas in Marydel, Maryland are just two of the farms that can make your llama and alpaca dreams come true.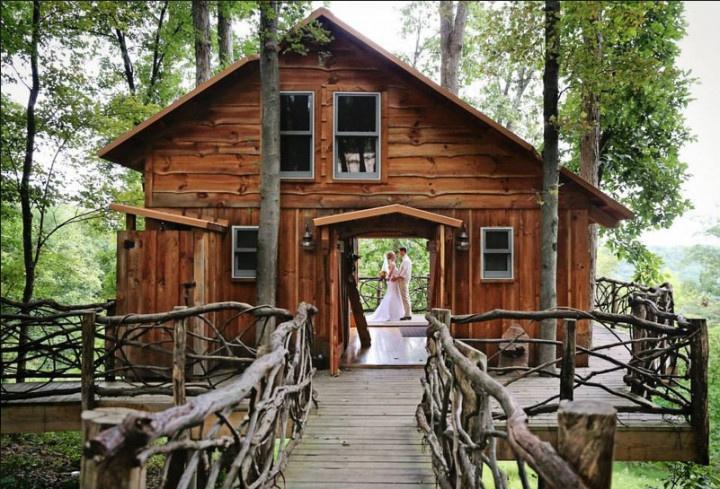 Photo: Grand Barn at the Mohicans
…in a treehouse
We all know that barns are super-popular wedding locations, but what if you're hoping to find more unusual wedding venues with a similar rustic feel? It's all about the treehouse! The Grand Barn at the Mohicans in Glenmont, Ohio gives you the best of both worlds, providing a barn setting and the ability for your wedding party to stay in treehouses (!) during your wedding weekend. The six treehouses also make for fabulous photo ops!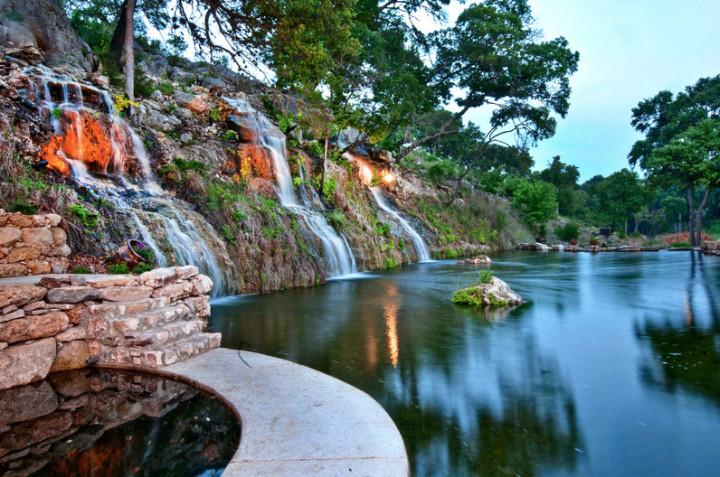 Photo: Hidden Falls
…with a waterfall as your backdrop
There are lots of wedding locations in stunning natural settings, but having a waterfall as your ceremony backdrop? That's one of the most amazing and unusual wedding venues we've come across! Hidden Falls in Spring Branch, Texas, offers two different ceremony locations, both with breathtaking waterfall backdrops. You'll love being surrounded by nature as you say your vows—and the photos will surely be incredible.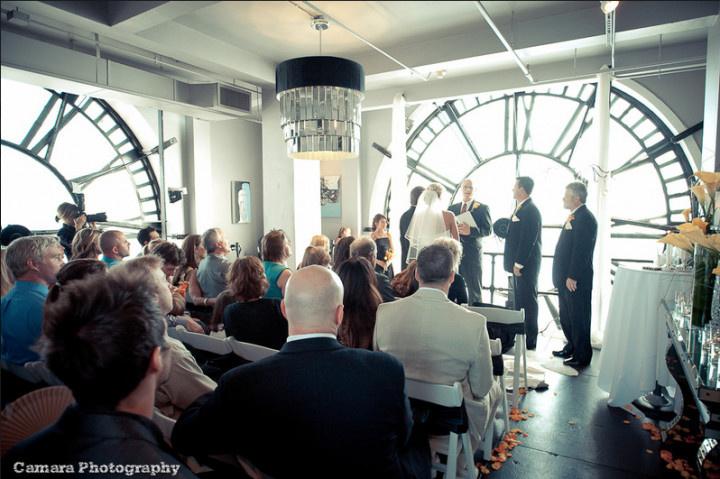 Photo: Clock Tower Events
…in a clock tower
This reminds us of a venue where a Disney couple might wed. Clock Tower Events in Denver, Colorado, allows you to wed inside the historic Clock Tower—it's seriously something out of a movie! It's a smaller venue for more intimate weddings, but cutting your guest list will be totally worth it for the amazing artistic photo ops!

Photo: Georgia Aquarium
…underwater
Whether you're a major Little Mermaid fan or you've always dreamed of being a marine biologist, the idea of getting married surrounded by sea creatures probably sounds pretty amazing. At the Georgia Aquarium in Atlanta, you can get married with giant tanks full of undersea life as your backdrop, or you and your future spouse and put on your scuba gear and wed underwater! Seriously, it's at thing. Even if you'd prefer a tamer ceremony, this is an incredible venue for marine-obsessed couples.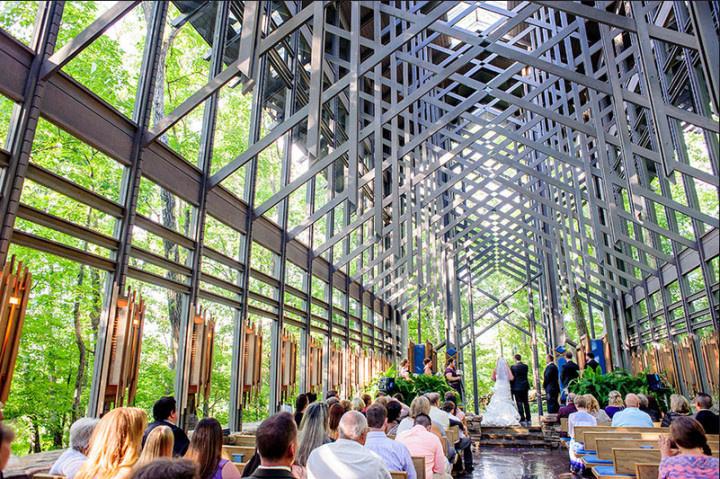 Photo: Thorncrown Chapel
…in a glass chapel
If you're drawn to unique architecture, look no further than Thorncrown Chapel in Eureka Springs, Arkansas. This 48-foot chapel has won major awards for its design. This truly spectacular venue can hold up to 100 guests and can only host ceremonies—but to get married in this insanely gorgeous space, it's worth it.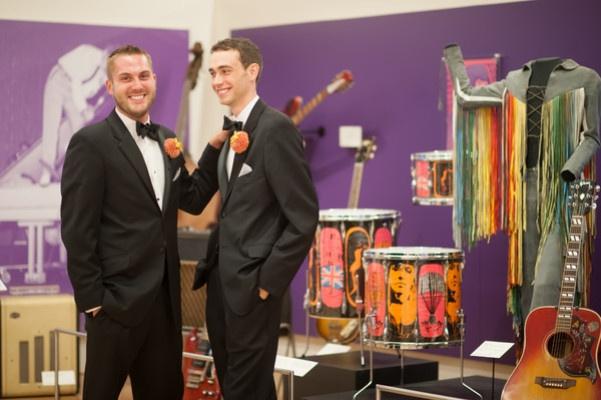 Photo: Musical Instrument Museum
…at a musical instrument museum
Yes, we know that there are lots of museums around the country that host weddings. But a museum that specializes in musical instruments? Yup, it exists—and hosts weddings! The Musical Instrument Museum in Phoenix, Arizona is among the best unusual wedding venues for music-loving couples. You'll find over 6,500 musical instruments from around the world, and your guests will love the ability to tour the unique exhibits here.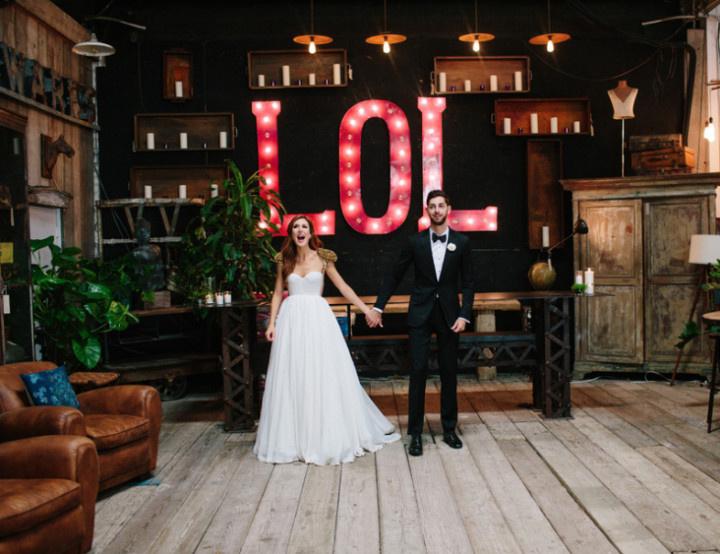 …in an antiques shop
Many couples dream of weddings with a vintage-inspired, Old World feel, often going to great lengths to rent or purchase antique finds to create that ambiance. But what if you could actually get married in an antiques shop, where the unique furniture and knick-knacks are already in place? At Big Daddy's Antiques in Los Angeles, you'll find all this and more—one of the most unique wedding venues we've ever come across.

Photo: Adler Planetarium
…in a planetarium
Getting married under the stars is a dream for many a couple. At the Adler Planetarium & Astronomy Museum in Chicago, Illinois, you'll find some of the most incredible panoramic views of the city—and one of the most modern and coolest spaces around.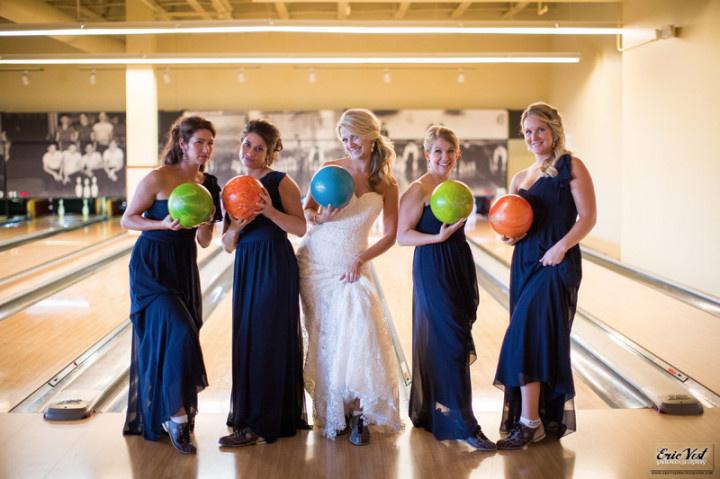 Photo: Pinstripes
…at a bowling alley
Turns out that getting married at a bowling alley can be far more upscale that cheese fries and uncomfortable shoes. At Pinstripes, with locations around the country, you'll find well-appointed and luxe ballrooms that are completely perfect for elegant weddings. And, yes, if you want to hit a few pins with your wedding party, that's entirely possible too!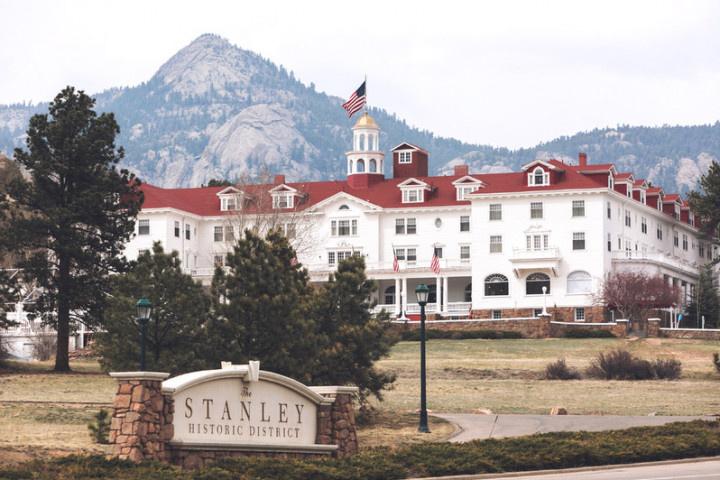 Photo: The Stanley Hotel
…at a haunted hotel
The idea of getting married at a haunted house might not appeal to everyone, but turns out there are lots of supposedly haunted wedding venues around the country. Two of our favorites are The Stanley Hotel in Estes Park, Colorado, which inspired the Stephen King novel The Shining, and the 1886 Crescent Hotel & Spa, which has been featured on shows like Ghost Hunters.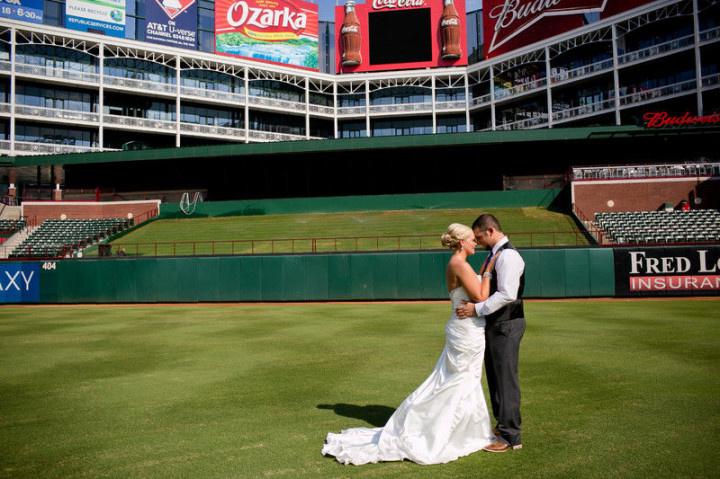 Photo: Globe Life Park
...at a sports stadium
Attention, sports fans! Many stadiums around the country can host weddings! Whether you're into baseball, football, hockey, whatever, check with your favorite teams to see if their stadium or arena is available to rent. Some examples include Globe Life Park in Arlington, Texas, Fenway Park in Boston, Massachusetts, and PNC Park in Pittsburgh, Pennsylvania.