The Top 2017 Wedding Songs, So Far
Whether you're looking for a romantic first dance song or the hottest tune for your after-party, check out this list of the top 2017 wedding songs.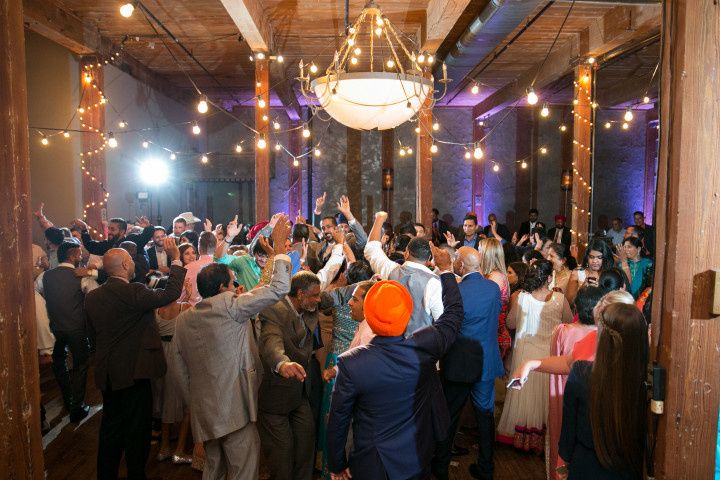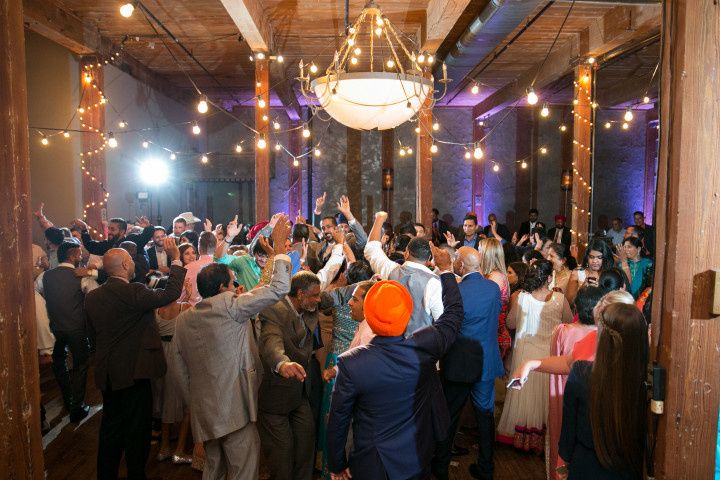 Photo: Tracy Autem & Lightly Photography
If you're planning or attending a wedding this year, get ready to hit the dance floor. There are some pretty amazing new 2017 wedding songs that will draw even the most dance-opposed guests out of their seats at your reception. Sure, classic songs can be a nostalgic and traditional addition to your wedding playlist, but don't be afraid to throw in some newer hits as well.


"24K Magic" by Bruno Mars
This is the perfect song to play when you want your guests to rush the dance floor—everyone knows that hook, and it's certainly a crowd-pleaser for guests of all ages—and a fantastic grand entrance song. The song also has an old-school vibe, and works well played alongside old or new tunes.

"Shape of You" by Ed Sheeran
Ed Sheeran took the wedding scene by storm with "Thinking Out Loud" (one of the top first dance songs of the moment), but when it comes to 2017 wedding songs, "Shape of You" is the new favorite. It's great to play later on in the evening, after dinner.

"Say You Won't Let Go" by James Arthur
Watch out John Legend and Ed Sheeran—this James Arthur song is narrowing the lead when it comes to 2017 first dance songs. Such a romantic tune with wedding-appropriate lyrics, including "I wanna stay with you until we're gray and old."

See More: 20 Modern Processional Songs That Cue All The Tears
"This is What You Came for" by Calvin Harris featuring Rihanna
Calvin Harris is known for his dance-worthy hits, and this tune is no exception. Your guests will love boogying to this song —it even makes a great last dance song!

"In Case You Didn't Know" by Brett Young
If you're a fan of country music, we predict that this will be the most-requested country first dance song of the year. I mean, with lyrics like "Even though I don't tell you all the time/You had my heart a long, long time ago," how could you go wrong?

"Despacito" by Luis Fonsi featuring Daddy Yankee
If you want your wedding reception to feel like a real party, start by playing this song. We've even seen guests put together flash mobs or group dances to this tune—and we're totally cool with that.

"Me Enamore" by Shakira
The meaning of this Latin hit's title? "I Fell in Love." What could be more perfect to play at a wedding—and get your guests to feel the romance as well?

"Closer" by Chainsmokers featuring Halsey
One of the best types of songs to play at a wedding is one where your guests can easily (and loudly) sing along—and this is definitely one of them. It's particularly great song to play toward the end of your wedding.

"Castle on the Hill" by Ed Sheeran
We couldn't resist putting another Ed Sheeran song on this list. Like "Closer," it's another great sing-along song that has a great sense of nostalgia to it. It's another fabulous option for a last dance song—expect to hear it a lot at 2017 weddings.

"My Girl" by Dylan Scott
Country star Dylan Scott wrote this song for his future wife, so obviously it was pretty much meant to play at weddings. Whether you're looking for a sweet first dance song, or a slow song that your guests will love, this is definitely a tune to listen for.

"City of Stars" from La La Land
La La Land was one of the most romantic movies of the past year, so this tune certainly has a special place in our hearts. We think this makes a great song to play during cocktail hour or dinner.

"Cut to the Feeling" by Carly Rae Jepsen
This song has a joyful feel that will work well at a wedding celebration—we have a feeling it will be the sleeper hit of the summer!