How to Fix a Ruined Surprise Proposal
Did your beloved find the ring under the bed? Here are some ways to keep an element of surprise in your proposal.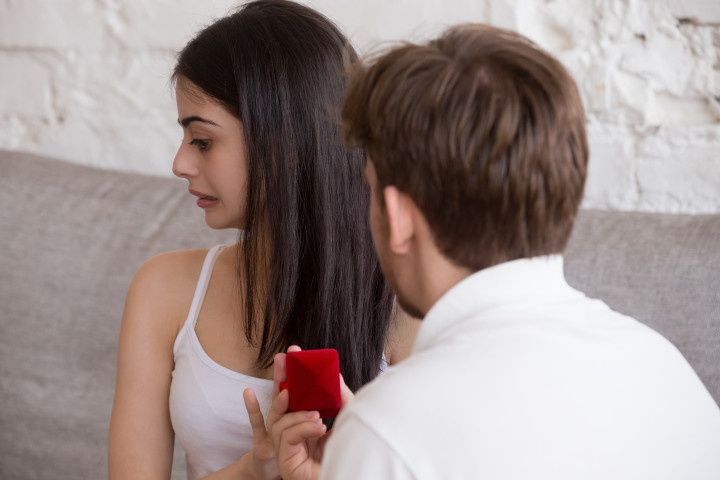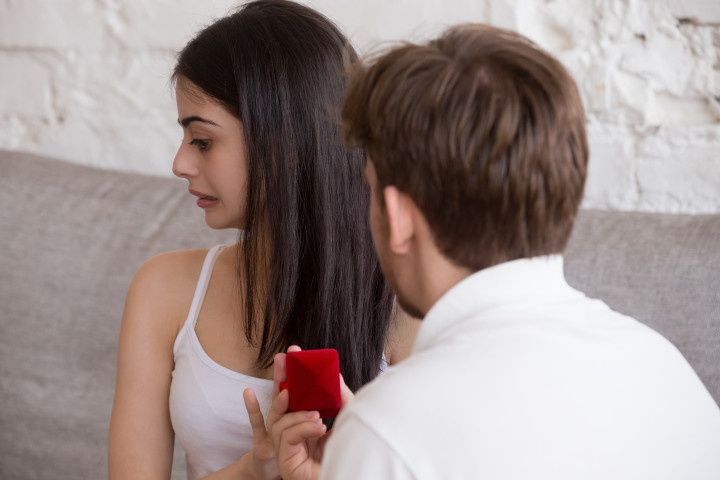 It can be heartbreaking to learn that the surprise proposal you've planned is no longer a surprise. Perhaps your partner found the ring under the bed, or a friend spilled the beans, or you left an email with all the details open on your phone when your partner grabbed it to play the newest Ariana Grande track. Your partner may not have told you that he or she knows that a proposal is coming, but your instincts tell you that he or she found out. Whatever the case, know that your surprise proposal likely isn't totally ruined—even if your partner knows some of the details.
Here are some ways to fix a surprise proposal if you think some of the details have been exposed.
Consider what your partner knows.
Okay, deep breath. Before panicking, take a step back and think about what your partner has learned about your surprise proposal and which surprises have actually been spoiled. If your partner found the ring, that's okay—in fact, two-thirds of engagement rings are not a surprise to the recipient, according to WeddingWire data. And 20 percent of couples actually shop for an engagement ring together—so seeing the ring before the proposal is actually pretty common. The likelihood is that your partner doesn't know every detail of your proposal plan, so there will still be some shockers still in store. And if certain details have been exposed, read on to learn ways to throw your partner off course without totally rearranging the plan, so that he or she will still be (somewhat) surprised when you drop down on one knee.
Tweak the schedule.
Perhaps your partner found out when you're going to propose. By moving up or pushing back the date and/or time of your proposal, you can still keep that element of surprise. So you were planning of popping the question while on your next beach vacation. Why not pop the question before heading to the airport and using your vacay to celebrate? It's still romantic, but will definitely catch your partner by surprise. Or maybe your partner suspects you'll propose at Christmas. Why not wait until December 26th when all of the Christmas celebrating has calmed down? Don't postpone your proposal out for too long or your partner might start to get worried or upset, but a couple of days (even hours!) can put the surprise back in your planned surprise proposal.
Add on something special.
Even if your proposal plan is no longer a surprise, you can add a little something extra to totally wow your partner. And this doesn't mean going all Kanye and hiring a 50-piece orchestra or presenting your love with a puppy (but that would be pretty amazing, right?). Enlisting a professional photographer to capture the moment can be a lovely touch, as is playing a favorite song as you drop to one knee. Maybe you can create a special scrapbook full of favorite mementos or a video featuring well wishes from family members and friends. There are lots of ways to give your proposal a little extra oomph to surprise your partner.
Throw a post-proposal party.
Include your partner's family members and friends in the big moment by throwing a post-proposal shindig. These proposal parties are often a surprise (make sure all of the guests know to keep their lips sealed), and are particularly exciting if your partner's loved ones don't live nearby and are able to travel in for the big event. While it might take some planning in advance, a post-party does add an extra special touch to any proposal. While most proposal parties occur immediately after the big question is popped, a surprise post-proposal brunch the morning after is also a fun twist.
Remember: It's the thought that counts.
A surprise proposal isn't "better" than one that isn't a surprise. Even though 73 percent of millennials feel pressure to make their proposal highly unique, according to a WeddingWire survey, it really doesn't have to be. Your partner will appreciate the effort you put into planning a romantic and special proposal, and whether it's a surprise or not really doesn't matter in the end. As long as your proposal is heartfelt and personal, that's what will make it memorable and special.