These 6 Orlando Garden Wedding Venues Are Outdoor Perfection
Find the perfect site for a garden wedding in Orlando with these gorgeous outdoor wedding venues.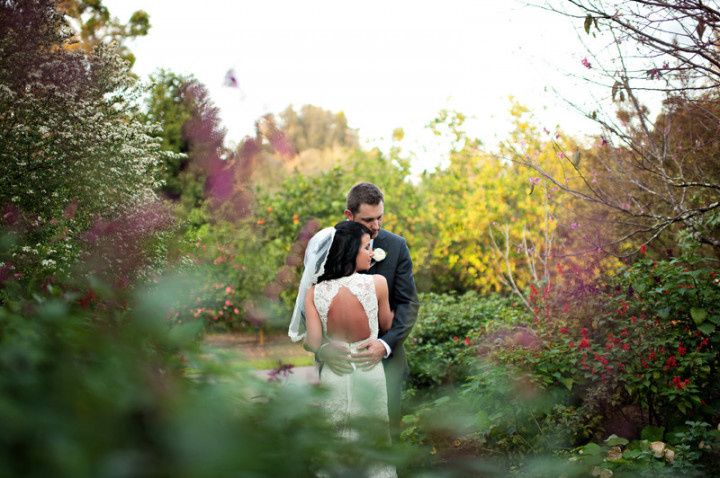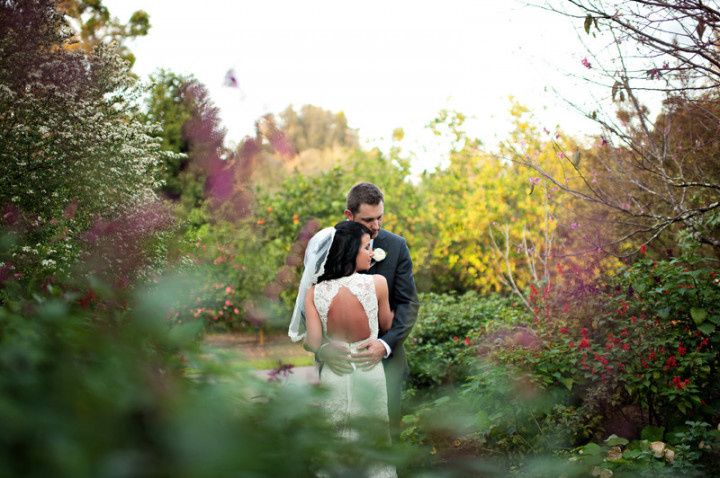 If the latest floral trends excite you, and you always love the opportunity to soak up a little sun, then Orlando garden wedding venues are perfect for your upcoming Central Florida celebration. These wedding venues are ideal locations for the garden wedding Orlando couples are really loving right now. Garden weddings are super on-trend, incorporating many of the aesthetic details modern couples love, including exaggerated floral bouquets and centerpieces and romantic décor. But, just like any other wedding venue choice, a garden wedding venue doesn't have to dictate your wedding style. Décor, tables, and chairs, lighting and florals can completely transform Orlando wedding venues.
Check out these seven sites for a garden wedding Orlando couples are loving!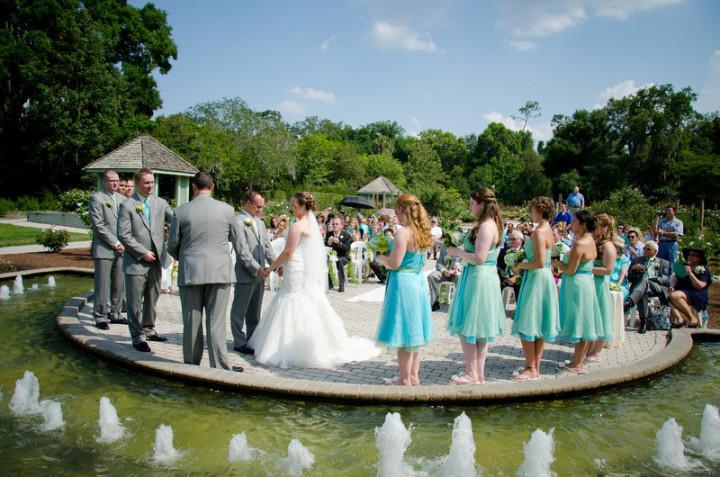 Harry P. Leu Gardens
Head to this 50-acre collection of tropical plants and flowers for the ultimate garden wedding in Orlando. Whether you're traveling to the city for a destination wedding, or looking for a verdant wedding venue near home, Harry P. Leu Gardens is the perfect place to revel in gorgeous blooms. Palm trees tower alongside exotic cycad plants, vines, azaleas and various flowering plants and trees. More traditional tree varieties also abound, like oak trees, elms and camphors. Leu Gardens can accommodate up to 180 guests for a garden wedding ceremony in the Rose Garden, Landing or Floral Clock, while smaller parties may choose to wed in front of the gazebo or trellis wedding sites. Receptions have their pick of the Rose, Orchid or Camellia Rooms, depending on the guest count.
Learn more about Harry P. Leu Gardens »
Winter Park Farmers' Market
Those looking for venues for a garden wedding Orlando couples love will instantly flip for Winter Park Farmers' Market. A 2,800-square-foot former train depot, this popular wedding site features rustic vintage details like exposed brick walls and wood sliding doors. Outdoors, there's a fenced parking lot that can be tented for a reception or the screened, outdoor patio for smaller gatherings. This venue is only available on Fridays and Sundays, since a weekly farmers' market occupies the space on Saturdays.
Learn more about Winter Park Farmer's Market »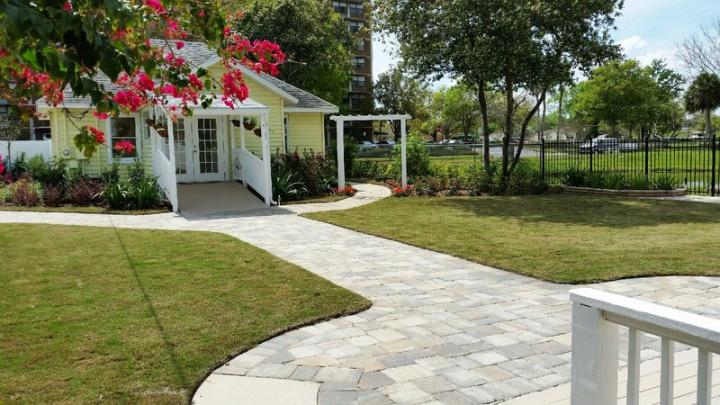 Celebration Gardens
A perfect outdoor wedding venue for couples with intimate guest lists, Celebration Gardens is a quaint location for a small garden wedding Orlando couples love. The gardens here surround a country-style home while ceremonies are conducted in front of traditional white gazebo. The covered pavilion, with the capacity for up to 200 wedding guests, is a flexible venue space for wedding receptions. Adorned by accents like palm trees, hanging greenery and cobblestone walks, Celebration Gardens is a nature lover's dream.
Learn more about Celebration Gardens »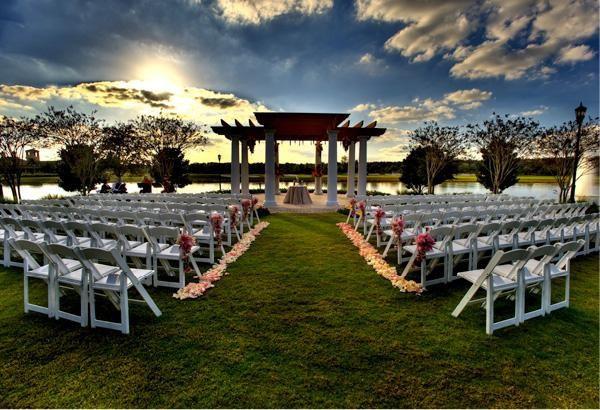 Ritz-Carlton Orlando Grande Lakes
Treat your friends and family to the ultimate in luxury with a wedding at Ritz-Carlton Orlando Grande Lakes. As one of the sites for a garden wedding Orlando couples often choose, The Ritz is home to the Citrus Garden, along with additional outdoor and indoor wedding venues. True to its name, the Citrus Garden is full of blossoming fruit trees growing against a romantic spiral staircase. There's also Whisper Creek Farm, which is a working 7,000-square-foot fruit and veggie garden that doubles as a delicious garden wedding venue. Head indoors to the Tuscany Terrace or Plaza Ballroom for an ornate reception.
Learn more about Ritz Carlton Orlando Grande Lakes»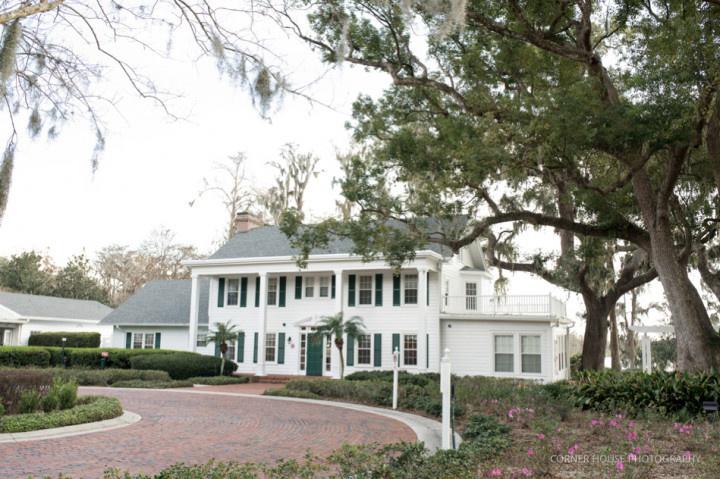 Cypress Grove Estate House
Exchange vows beneath poetic Spanish moss with the glistening Lake Jessamine in the background at the heavenly Cypress Grove Estate House. This historic estate offers a total of 80 acres full of aged trees and delightful plants and flowers for couples searching for the perfect garden. You'll also have your choice of two indoor reception venues — the larger Estate House or the smaller Grove House — at this centrally -located wedding venue.
Learn more about Cypress Grove Estate House »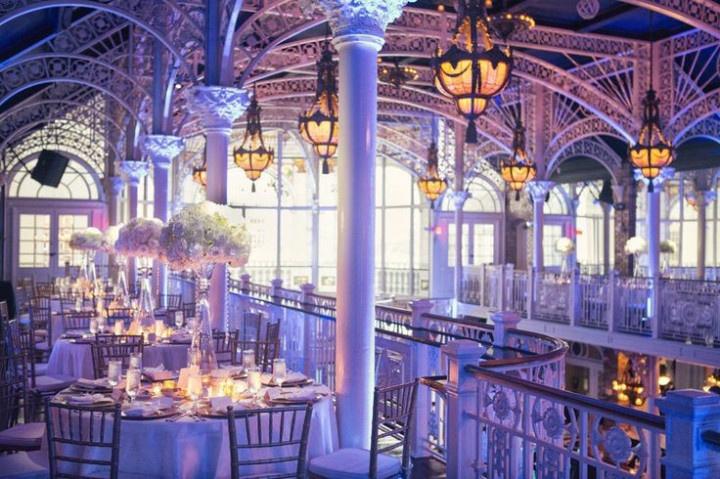 Orchid Garden
Built to replicate the gorgeous, Old World look of a Victorian crystal palace, Orchid Garden is ideal for sentimental couples who want their guests to feel like they've stepped back in time into pre-war Europe. The venue is spacious at 12,000-square-feet and can accommodate up to 300 wedding guests between its indoor and outdoor event space. Conveniently located in downtown Orlando, Orchid Garden feels like you're outside because of the natural light that pours in from the plentiful, large windows and the exaggerated ceilings with exposed wrought iron rafters. There's also overhead balconies in the space and a courtyard on-site.