7 Unique Downtown Orlando Wedding Venues
These beautiful downtown Orlando wedding venues show off the unique personality of Central Florida.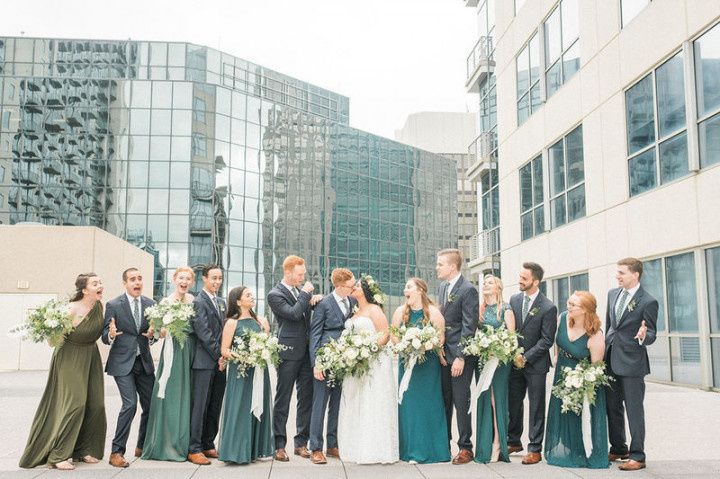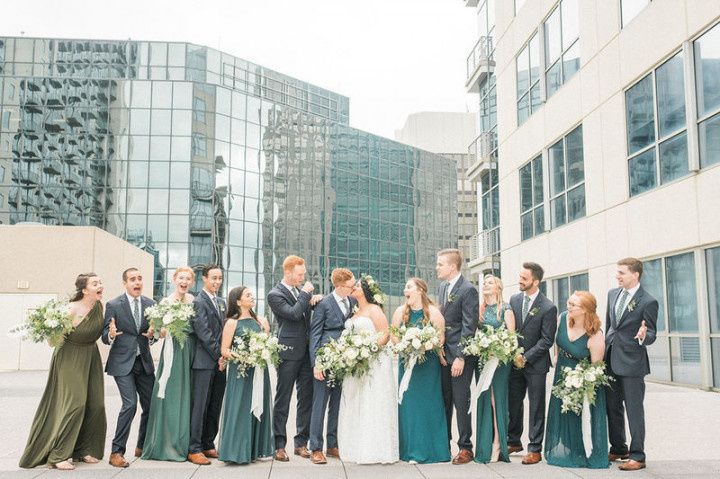 So much more than Walt Disney World, Orlando, FL is a diverse and action-packed city, and these downtown Orlando wedding venues are the proof. A thriving, walkable business and arts core, downtown Orlando is the place to search for modern, mostly indoor venues that work well for themes that range from chic and glamorous to restrained and minimalist. Whether you're traveling to Orlando for a destination wedding or Central Florida is home for you, you definitely want to consider these gorgeous and with-the-times downtown Orlando wedding venues definitely deserve a look.
Check out our favorite downtown Orlando wedding venues for your Central Florida celebration!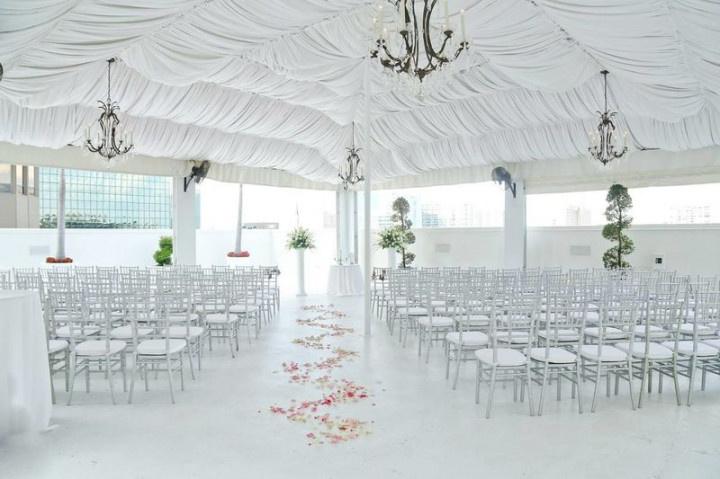 The Grand Bohemian Hotel
Located on South Orange, one of downtown's main thoroughfares, The Grand Bohemian Hotel is one of the most unique and upscale downtown Orlando wedding venues. An incredibly adaptable venue, couples choose from 12 unique event rooms, the largest of which can accommodate up to 200 wedding guests, while the total event space is more than 10,000-square-feet. With an emphasis on art, The Grand Bohemian trades in the beautiful and the graceful, displaying more than 150 works of art throughout the boutique hotel. Many couples fall in love with the Bohemian's Grand Rooftop Pool Deck, which is covered by a white billowing tent and accented by hanging chandeliers. This unique deck seats up to 125 guests.
Learn more about The Grand Bohemian Hotel »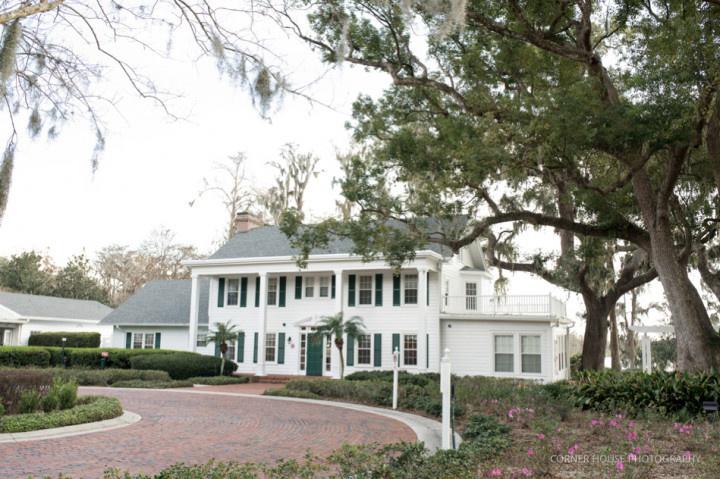 Cypress Grove Estate House
This expansive and stately event venue is a bit of a two-for-one for couples searching for a convenient location near downtown with the feel of a more rural estate. Built in 1925, Cypress Grove Estate House is set on 80 acres of verdant grounds with no shortage of aged oak and cypress trees and colorful blooms. Perfect for Southern-style Orlando weddings, Cypress Grove offers both the larger Estate House and the smaller Grove House for weddings and surrounding events, while the the beautiful Lake Jessamine serves as the background for outdoor ceremonies beneath the Spanish moss. This venue accommodates up to 200 guests.
Learn more about Cypress Grove Estate House »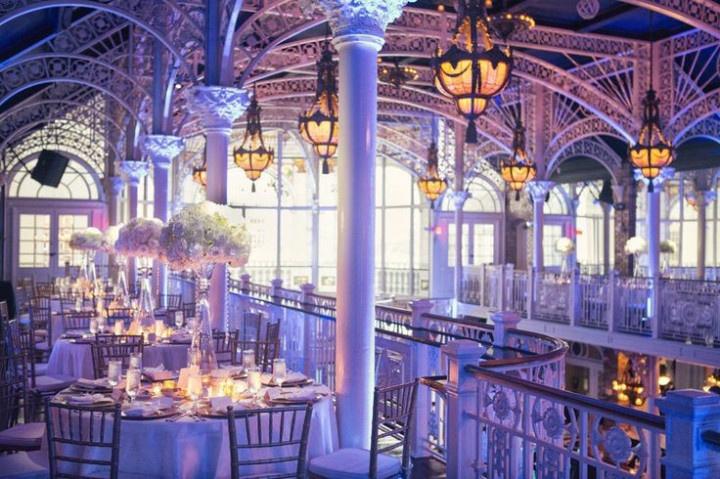 Orchid Garden
Sentimental couples who have always dreamed of an Old World vibe for their nuptials will delight at this little slice of Europe in Florida. Orchid Garden is a sweeping 12,000-square-foot wedding venue with both indoor and outdoor space to accommodate up to 300 wedding guests. The centerpiece of one of the most historic downtown Orlando wedding venues is the exposed wrought iron rafters, which, along with overhead balconies and a dreamy outdoor courtyard, were designed to recreate a Victorian crystal palace. Other architectural details that'll make you swoon are stained glass windows and marble and brass light fixtures.
Learn more about Orchid Garden »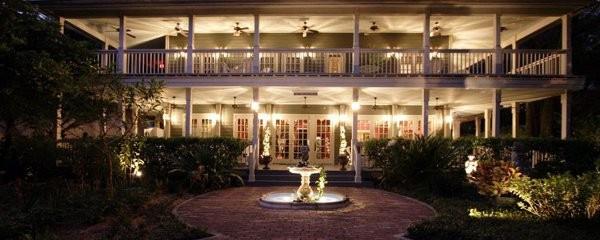 The Courtyard at Lake Lucerne
Veer just south of downtown Orlando to discover this historic bed and breakfast with two distinct event spaces. A grand Victorian house shrouded in fantastical-looking trees, The Courtyard at Lake Lucerne is straight out of the pages of a fairy tale. Couples choose between the main house, The Dr. Phillips House, an opulently decorated mansion, or the more casual I. W. Phillips House, for indoor moments. Outdoors, the ceremony site is headed by a white gazebo and surrounded by colorful, tropical plants while the guest chairs are bright red to add to the island feel. Host up to 200 wedding guests at this versatile location.
Learn more about The Courtyard at Lake Lucerne »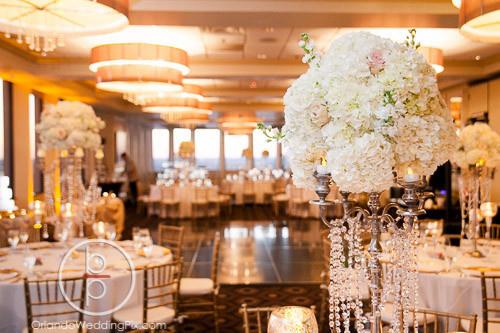 Citrus Club
Celebrate your nuptials in classic, black-tie style with Citrus Club, an elegant downtown Orlando wedding venue. Located way up on the 18th floor, this glamorous ballroom venue offers amazing views of downtown Orlando that offer a totally new way to style a Florida wedding. Exchange vows with tons of natural light pouring in through floor-to-ceiling windows; seat your guests in Chiavari chairs and dance the night away on a stunning black hardwood floor at this tasteful venue. Additionally, wedding packages at Citrus Club include bar and dinner service along with select rentals. Host up to 200 guests at Citrus Club.
Learn more about Citrus Club »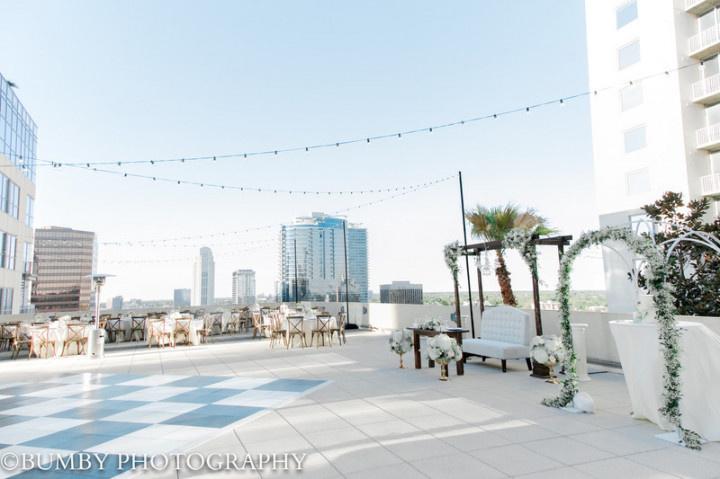 The Balcony Orlando
Imagine exchanging vows in an elegant, urban outdoor courtyard 11 stories above the Orlando skyline. If that sounds like an ideal location, The Balcony Orlando should be at the top of your list of downtown Orlando wedding venues to explore. Combined, this indoor and outdoor venue offers more than 13,000-square-feet of space, which is easily adaptable to fit the wedding timeline that will allow you to create the ultimate wedding experience for you and your guests. Indoors, a modern, industrial space is waiting for your personal touches with large, glass windows and exposed piping on the ceiling. Outdoors, the rooftop overlooks the city center, from Lake Eola to Orange Avenue, with unobstructed views during the day.
Learn more about The Balcony Orlando »

Aloft Orlando Downtown
Couples dreaming of a romantic, glamorous ballroom wedding venue will instantly fall in love with Aloft Orlando Downtown. This chic and modern hotel on South Orange offers all the conveniences of a hotel venue with an added dose of high-octane personality and modern decor. Three downtown Orlando wedding venues are available at Aloft, but the 2,600-square-foot ballroom is a favorite for wedding receptions. The ballroom is the largest of the spaces and accommodates up to 130 guests, but there's also an uncovered outdoor space and a smaller indoor space for ceremonies or smaller receptions. As a bonus, wedding packages at this venue make it easy to secure a room block for your out-of-town guests.
Learn more about Aloft Orlando Downtown »
Disclosure: This post contains affiliate links, some of which may be sponsored by paying vendors.