How to Deal if You're the Last Single Friend in Your Group
If you're the last single friend in your group, take heart: Here's how to cope while maintaining your friendships.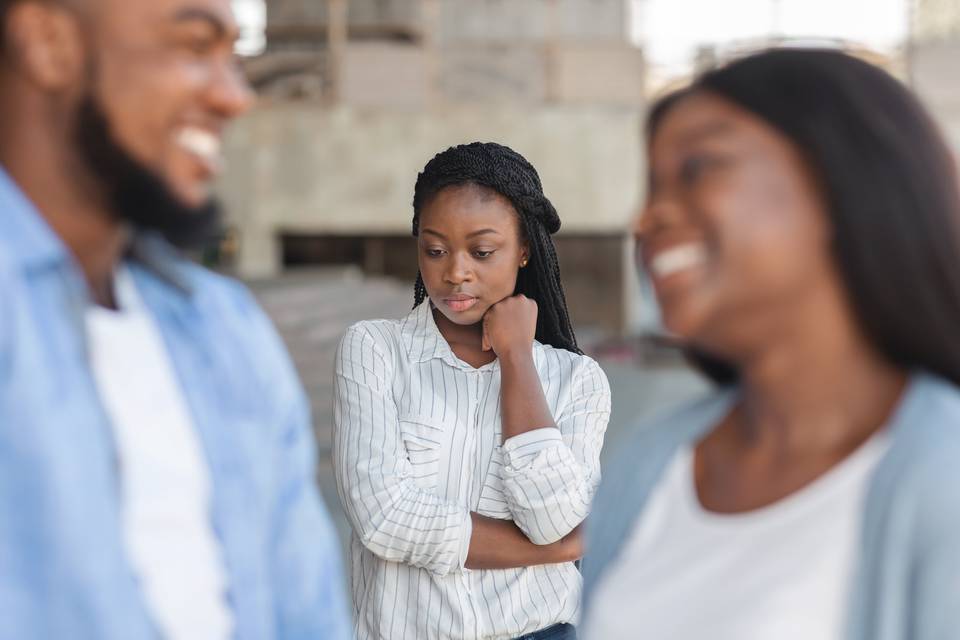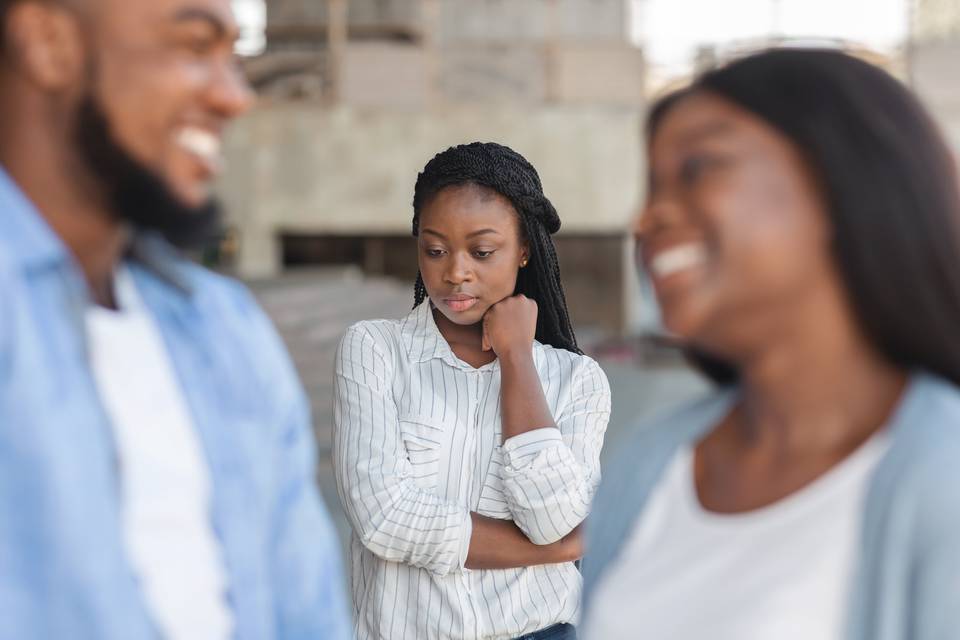 We learn at a very young age that last place is not a good place to be. And throughout the rest of our lives, we're reminded that, although we don't have to always be "first," we shouldn't be "last." This mentality carries its way into life milestones. While we want the absolute best for those we hold dear, we don't want them to check off too many boxes we haven't checked off ourselves, especially when it comes to romance. If you're the last single friend in your group, it's normal if you find yourself feeling envious, or even jealous. You may even be wondering why it is so easy for your friends to find love, and why it has been so hard for you, explains Marissa Nelson, licensed marriage and family therapist.
"There is a sense of injustice as well as incredible amount of pressure for marriage and children from family and friends that it can be very triggering," she says. "Over and over again people will ask you invasive questions like 'have you thought about freezing your eggs?' or friends giving gratuitous dating advice, trying to coach you on which apps to use and analyze why you're the last single friend." This clamoring gets even louder if you're inching towards your 30s, she explains. "Sometimes it makes people lose touch with their intuition and perhaps even start dating people they know are not the best fit for them."
So what are you to do if you find yourself the last single friend in your crew? First thing first: Don't fret. Here's how to cope with your dignity intact, according to experts.
Be open and honest with your friends.
There's no need to hide from the fact that you're the last single friend and still actively looking for a partner. In fact, Nelson suggests sharing the values and character you're looking for with them. "At the end of the day, your friends want to see you happy and thriving, and it's important for them to know the kind of person you would like to share your life with," she says.. "As you're dating, your friends can affirm and let you know that the person you are dating is or isn't in line with the values you told them you were looking for."
Fall in love with exploring yourself and your dreams.
Until the right partner comes along, Nelson says it's best to focus on nurturing yourself and falling in love with creating joyful experiences. "Do things that feed your creativity and growth, such as seminars and workshops that challenge your way of thinking and paradigm," she says. "This feeds your soul and helps lift your vibration, attracting more fun, connection and happiness."
Stay positive.
Although you might feel like giving up sometimes, try your best to maintain a positive attitude when it comes to finding love. "Know in your heart that you are someone of value and worthiness, and love is coming your way," says Nelson. "No matter what, you have the opportunity to find someone that makes you light up and brings the best out of you." In order to meet that special person who's just right for you, you need to have an open heart. Nelson suggests keeping a gratitude journal and writing in it every night to keep track of the joy and love you felt that day.
Make some single friends.
You're never too old to make new friends, so if you can be choosy, try your best to meet new people who are single like you. "This does not mean to get rid of your old friends, who know you well, have history with you and love you—it just might be helpful to have a group of people who are undergoing the same struggles, attending similar singles events and with whom you can share experiences and feelings in real time," says Paulette Sherman, Psy.D., psychologist, director of My Dating & Relationship School and author of Dating from the Inside Out.
Embrace your life as it is today
"We all have different timing for our milestones and there is no right way to do things," says Dr. Sherman. Chances are, your friends and family members aren't judging you for being the last single friend quite as hard as you're judging yourself. "You will meet your life partner at the time that's right for you and your friends will help you celebrate it then, but meanwhile, embrace the joys of singlehood with more freedom, less responsibilities and more adventures," Dr. Sherman adds. "They may even be a bit jealous of you at times about those benefits!" Bottom line: The grass is always greener.