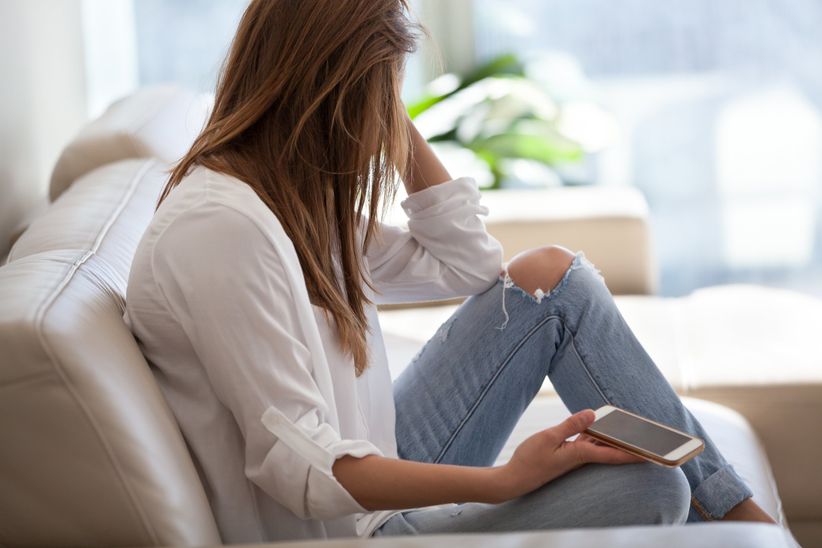 If you're looking for love, you're in good company. You probably know several friends, family members and colleagues who also can't find "the one." Unlike many other aspects in life, such as career and financial success, finding the right match for you is often much out of your control. In fact, sometimes all it really comes down to is timing. "Someone could be going through a transition such as a career change, divorce, recent breakup, or they could be going through a move or a stressful time at work, all of which can contribute to timing challenges by adding extra stress to a person's life," explains Lauren Korshak, LMFT and online dating expert. "When someone is going through a transition already, the stress makes them more likely to have a shorter fuse, less bandwidth for relationship, and less clarity and congruence in their actions."
The bottom line is that finding the one takes time and patience. It also takes some level of commitment as well as self-love. That last one is quite important, as building a healthy relationship with yourself inevitably helps you attract another healthy person. "If you are having one-night stands, binge drinking, and smoking cigarettes, you'll attract someone at this same energy level, who isn't centered or grounded," says Katie Ziskind, LMFT and owner of Wisdom Within Counseling, in Niantic, Connecticut. It is from a strong foundation of knowing yourself, she explains, that you'll find "the one."
Of course, this is much easier said than done, which is why we asked top relationship experts to share their best recommendations for what to do if, despite your best efforts, you can't find "the one."
Take a good, hard look in the mirror.
If you can't find "the one," Laurel House, dating and relationship expert and host of the Man Whisperer podcast, suggests looking within. "The people you attract are often a reflection of yourself, so take an honest look at who you are, how you act, what issues from your past linger in your present, whether you engage in self-sabotaging activities, if your inner voice your best friend or worst enemy and whether or not you are comfortable being you," she says. "Before being ready to be in a healthy relationship, you have to focus on you first, so you must start learning how to accept or fix your issues." Once you're able to look back at yourself in the mirror with confidence, you'll experience a world of a difference in the dating scene.
Establish a solid support team.
When we go through tough times in life, it's important to be able to lean on friends and family for support. If you can't find "the one," this most certainly counts as a "tough time," so don't feel bad about asking for some help. For dating, Korshak recommends figuring out what you're short on—whether it's time, opportunities, social skills or friends with networks of single people—and starting to researching who can help you. "Don't have anyone you feel comfortable going to? A dating coach is a good ally to help you strategize in this way, formulate a plan, streamline your online profiles, and work on your social skills," she says. "Additionally, a therapist can be helpful if there are some deep-seated patterns you notice in your dating life that seem to be getting in the way of a relationship."
Fill up your calendar.
Korshak suggests joining clubs, social groups or organizations, or signing up for some volunteering work to pass the time and to maximize your chances of meeting someone. "Club members generally tend to be more social and networked individuals, which helps increase your chances of meeting new people who share some common ground," she says. "There are clubs and social groups that range from high end social clubs to sports teams to free hiking and outdoors clubs."