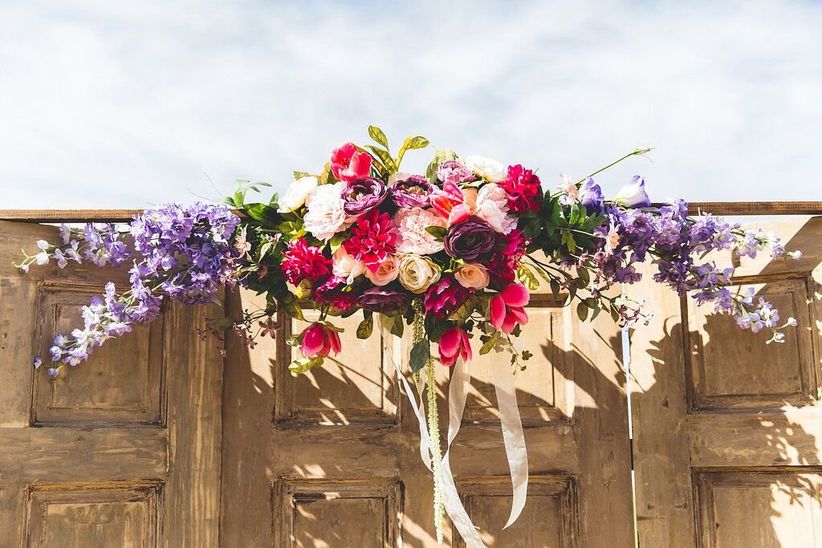 Photo: Sascha Reinking Photography
When you've talked endlessly about your future together and a proposal seems imminent, even the smallest of things can be misread as proposal clues. We totally get it if you're convinced a ring is the follow-up to any of the things below (we hope it is!).


Here are 16 times you might think you're getting engaged:
1. They get down on one knee
Loosely-tied shoelaces are slowly becoming the bane of your existence.
2. They want to spend quality time with your dad
Three hours on the golf course with your dad? Good luck.
3. They surprise you with a day trip
Yes, you love vineyards, especially if they involve engagement rings.
4. They're adamant about making dinner reservations at a specific time and place
It's usually not a big deal if you're ten minutes late, now it's the end of the world.
5. They suggest to do an activity out of the blue
Oh now they want to walk the dog...
6. They ask someone to take your picture
You usually have to beg to take a picture of the two of you.
7. They look extra spiffy for date night
The last time you wore cocktail attire was to your cousin's wedding two years ago.
8. They're acting extra frugal with their spending habits
You used to always order in on Friday nights.
9. You see they're texting with your friends
I mean, couldn't you at least be included in the group text?
10. They keep asking about your friend who just got engaged
You two never gave your co-worker Karen a second thought until she got engaged...
11. They're very curious about your schedule
Since when does it matter how late your office happy hour goes?
12. They make a comment about what you're wearing
Yes. . . you're sure you want to wear that sweater. . .
13. They're very concerned about the weather
Weather.com is now considered a frequently visited site? Since when?
14. Your family abruptly stops asking you about a proposal
It used to be a family ritual to harass you about an engagement ring, now they haven't brought it up in weeks.
15. They buy you a gift out of the blue
It's not your anniversary, or Christmas, or your birthday so…
16. Your nail appointments become a topic of discussion
Complimenting your new nail color? Something's definitely up.