6 Beautiful Irish Wedding Traditions & What They Mean
Bring a little luck to your wedding ceremony or reception with these meaningful Irish wedding traditions.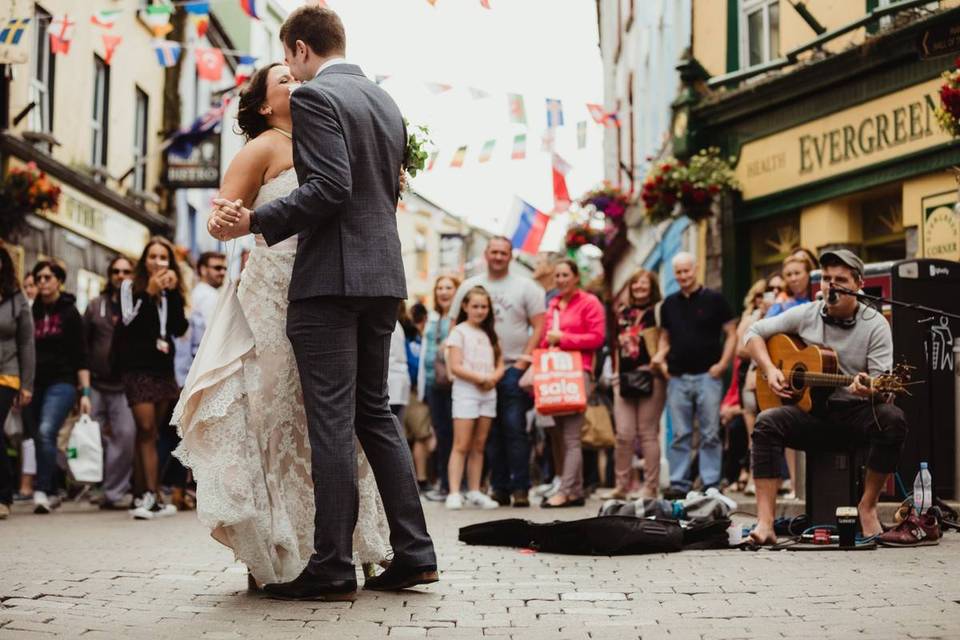 You don't have to travel to Ireland to experience the magic of Gaelic culture. Though Irish Americans routinely incorporate rituals from their homeland, many of Irish wedding traditions have crossed over into popular culture and are adapted by folks of all backgrounds. Whether you have ancestral ties to the Emerald Isle, want to get back to your Celtic roots, or just want some beautiful cultural ideas for your wedding, you'll love these symbolic Irish wedding traditions.
These Irish wedding traditions can be incorporated into any wedding ceremony.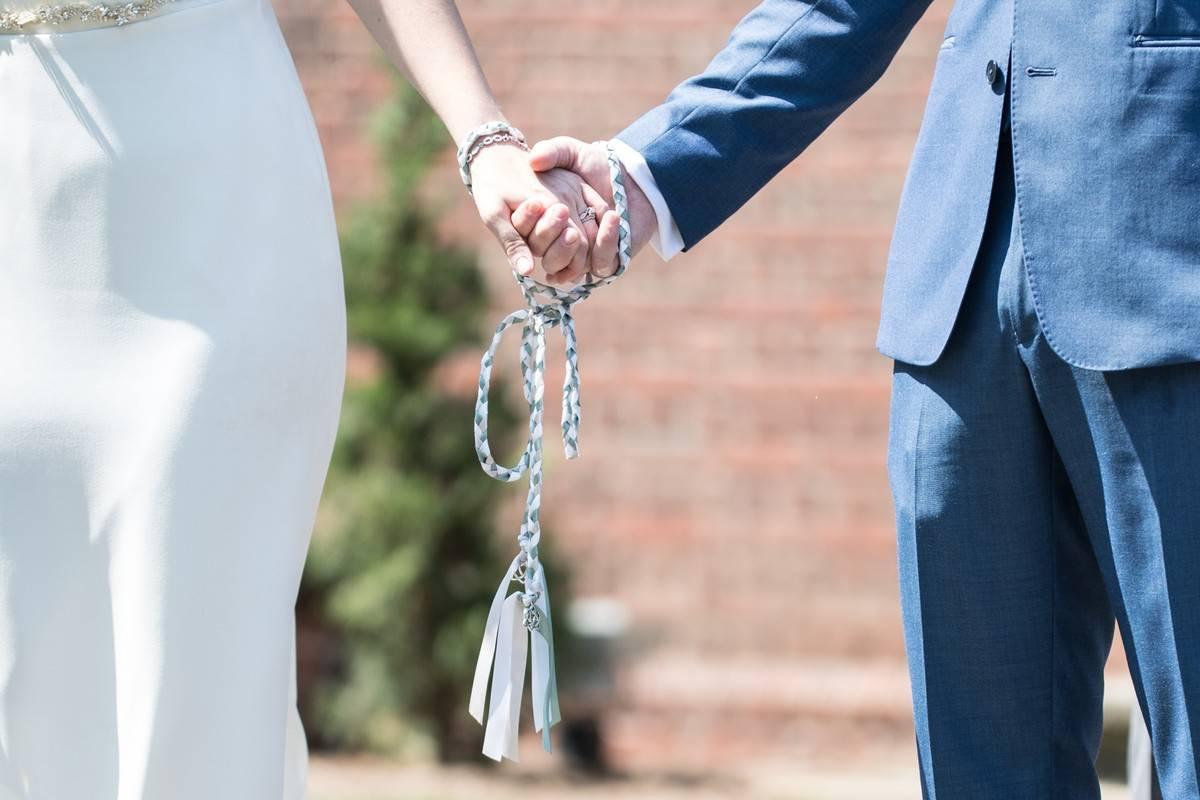 Celtic handfasting
One of the oldest known marriage ceremony traditions belongs to the ancient Celts, who used the handfasting ceremony as a sort of mandatory waiting period before a couple was officially married. Now, Americans with and without Celtic roots have made this symbolic union one of the most popular Irish wedding traditions. While your officiant may have specific ways to do a handfasting ritual, generally one of more ropes are tied around the couples' wrists as a symbol of two becoming one. This can be done at any point during the wedding ceremony, but is typically before, after, or during the vows.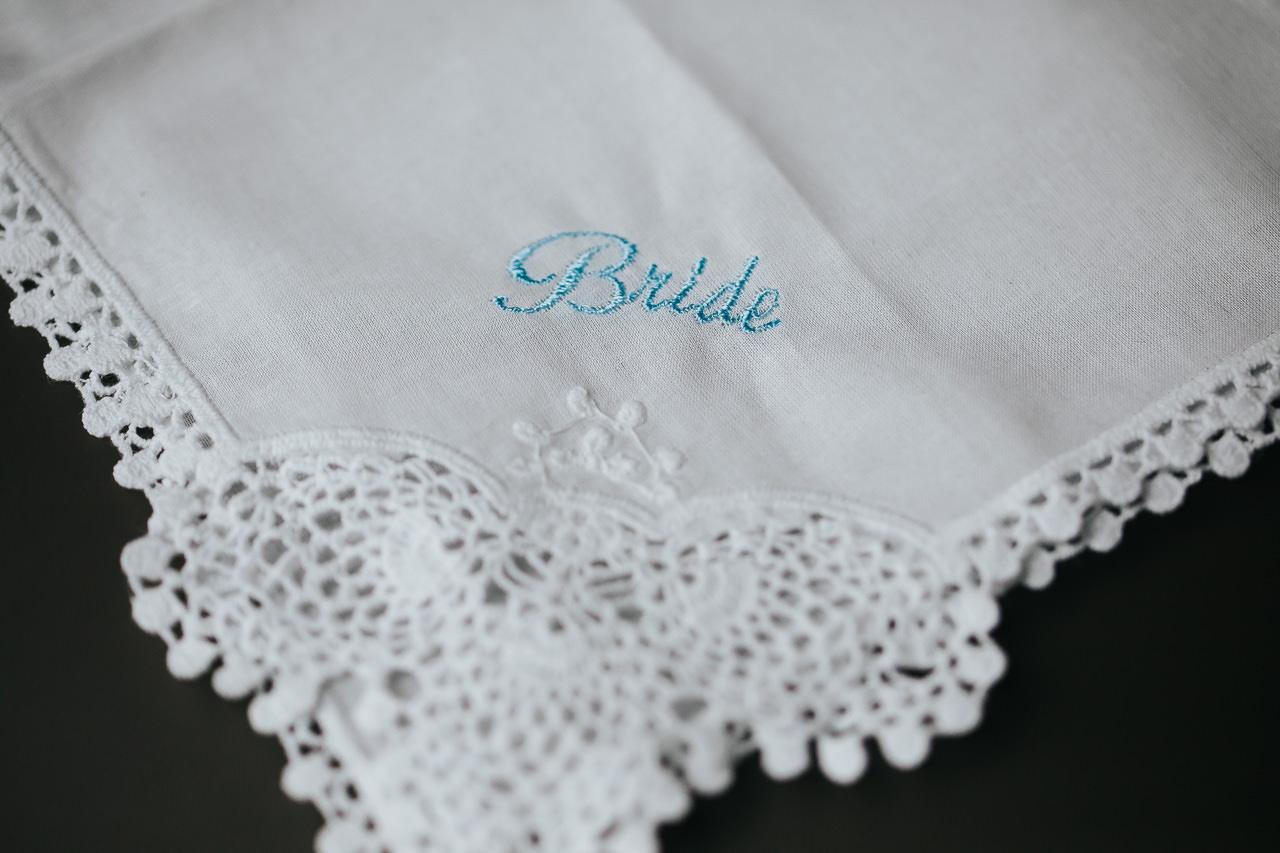 Linen or lace handkerchieves for multi-purpose Irish wedding traditions
Ever frugal and forward-thinking, some Irish parents-of-the-bride would give their daughters a decorative hanky on her wedding day with a special dual purpose. The bride could wrap her bouquet in this fabric, or simply have it on hand to collect the inevitable tears. Sometimes called a magic handkerchief, this same fabric would then be repurposed into a Christening bonnet for the couple's first child. Some vendors even sell wedding handkerchiefs with instructions on how to sew the fabric into a baby bonnet, for couples who are all for Irish wedding traditions, but don't have the old Irish skill set.
Claddagh or Celtic Cross engagement rings
While Irish American couples choose from the full range of engagement ring styles, some traditional couples reach back to the Old Country for ring inspo. Claddagh rings are a 400-year-old Irish tradition that depict two hands holding a heart topped by a crown. Symbolizing love, loyalty, and friendship, these may be worn by single, engaged, or married folks, but wearing the heart facing your body is said to mean that your heart is taken. Adorning your engagement ring or wedding ring with a Celtic cross is also one of the enduring Irish wedding traditions that modern couples love.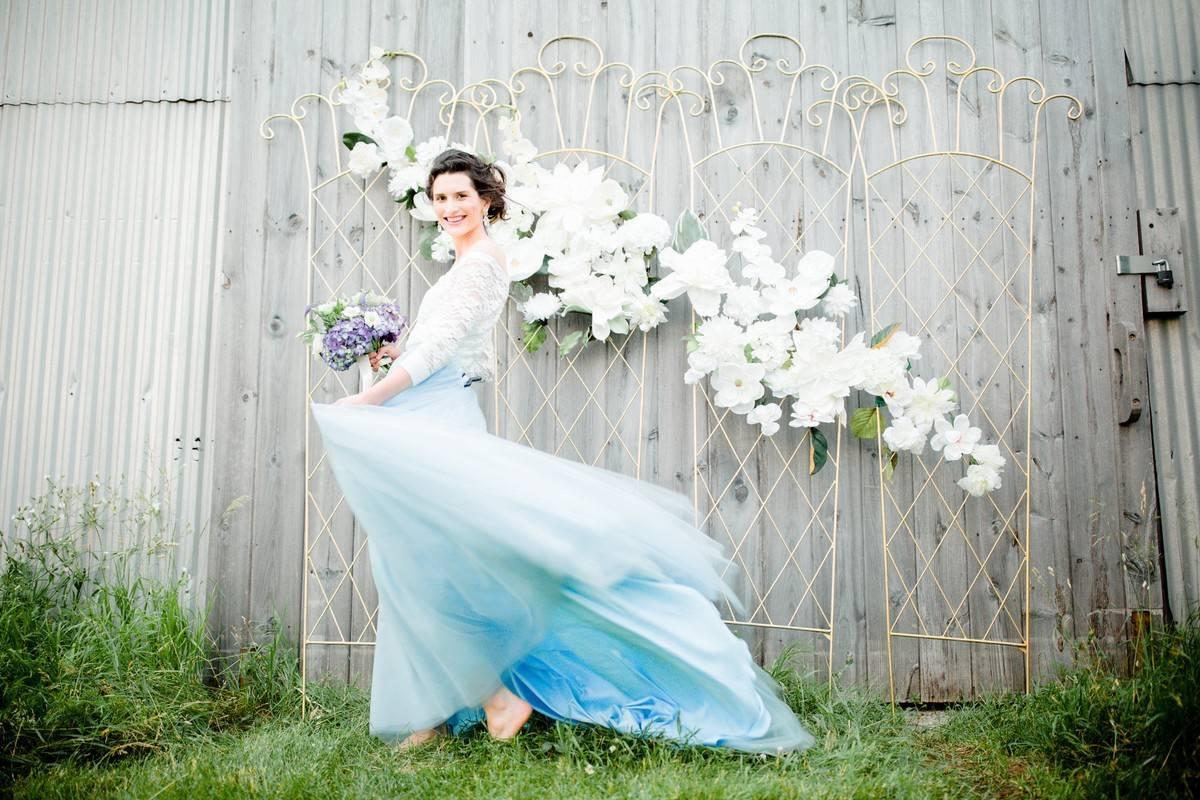 Blue wedding dresses
Long before deep blue became a bohemian wedding staple, brides in Ireland were donning blue wedding gowns. While white is the color of innocence and purity now, that distinction belonged to blue on the Emerald Isle. If you're looking for Irish wedding traditions to incorporate into your big day, but you aren't ready to go full-on Celtic, blue bridesmaids dresses may be the way to go.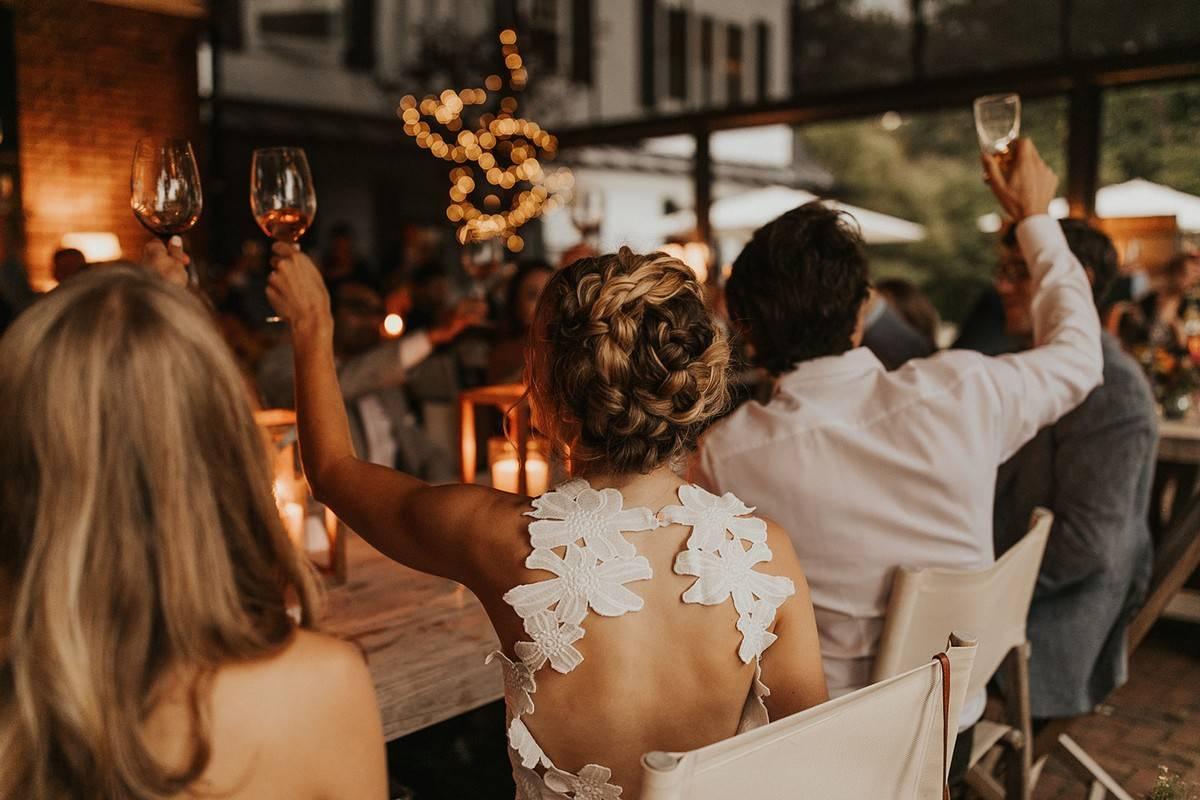 Aitin' the gander
Ever wondered where the term "his goose is cooked" comes from? Legend has it that the Irish pre-wedding dinners with a groom and his in-laws are the origin. Either after the engagement was official or the night before the wedding, couples would sit down with the bride's family for a decadent meal of goose to seal the deal on the marriage. Once the goose was cooked, the groom was obligated to go through with the wedding. Since everyone loves an excuse to grub together, this is one of the Irish wedding traditions that's pretty easy to integrate into your wedding plans.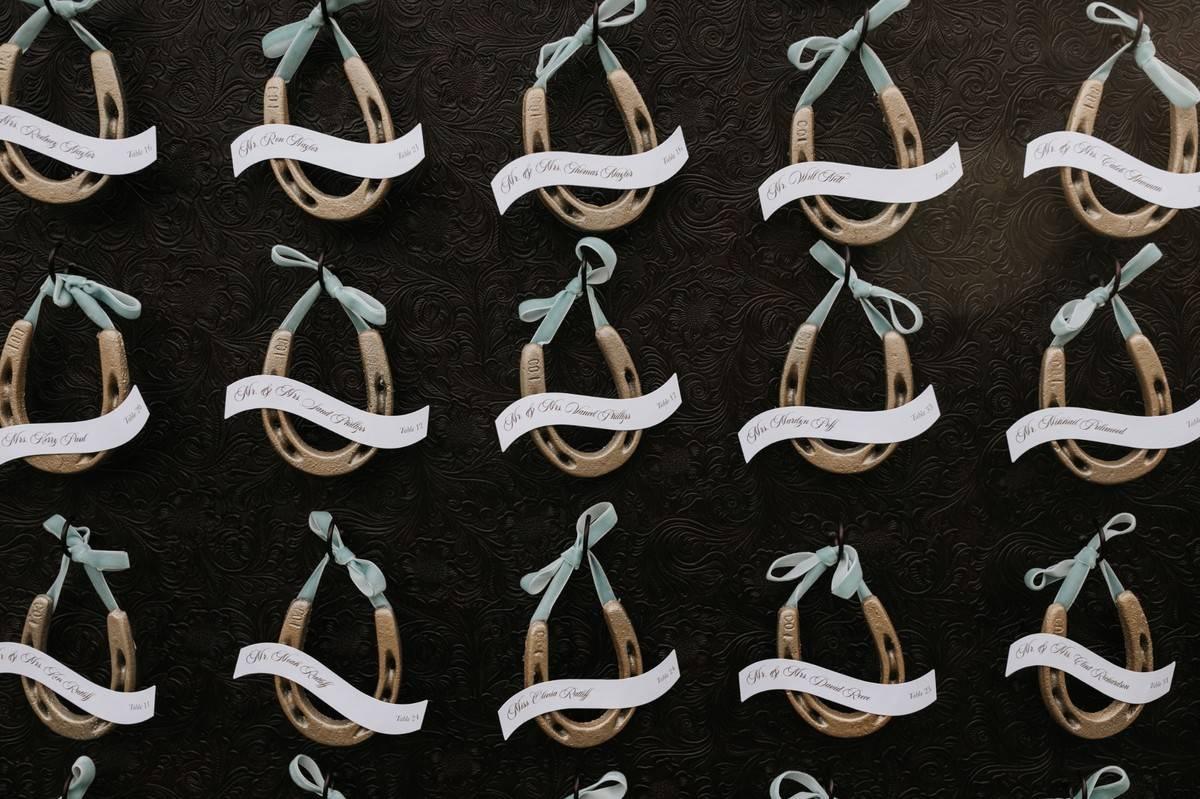 Luck 'o the horseshoe
Horseshoes are considered good luck in just about every culture they appear, and the Irish are no different. Celtic ceremonies featured a bride carrying an actual horseshoe with her during the ceremony, but modern interpretations of this Irish wedding tradition aren't as literal. Bring some of that luck with you by adding a small horseshoe charm to your wedding bouquet or boutonniere, or incorporating the design in your wedding decor.