What to Do If You Have to Cancel Your Destination Wedding
There's a lot of uncertainty out there. Take steps to make the appropriate decision for your upcoming destination wedding.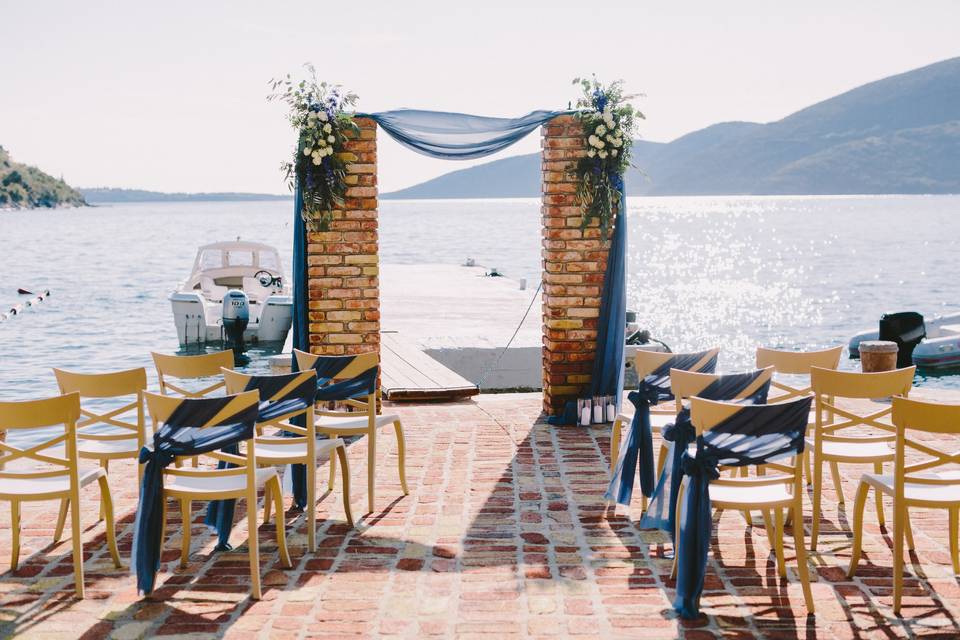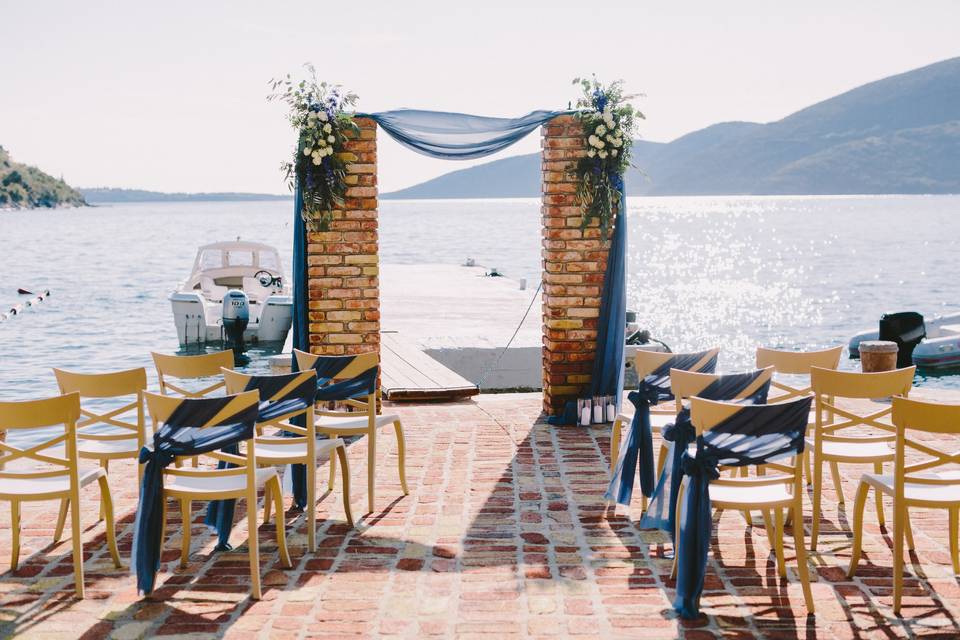 No couple wants to cancel or postpone their wedding, but situations beyond one's control may make it an unwelcome possibility. So much hard work and excitement goes into creating the line-up of events for a wedding that it can seem almost inconceivable that the big day should not go as planned or, worse, not happen at all. But there are existing circumstances that may call for the cancelation or postponement of a wedding, and the current coronavirus pandemic is one of them.
Every day the state of affairs is changing and there's new knowledge about the virus and its ability to spread. The very best thing soon-to-be-married couples can do is to visit trusted resources such as the World Health Organization (WHO), the Center for Disease Control (CDC), the U.S. Department of State, and work closely with their team to create a back-up plan, or two. "Both wedding planners and travel advisors are experts in their fields who have likely dealt with crises like this before, and have the experience, and other teams behind them, to help couples navigate this unusual and scary situation," says Jennifer Polito Waigand, of Travel Reimagined, an independent affiliate of McCabe World Travel. Here's a step-by-step guide for what you should do if you're having to cancel your destination wedding due to reasons beyond your control.
Monitor the CDC and WHO for travel restrictions and protocols.
Since the situation is rapidly changing, it's important to stay up-to-date with knowledgeable organizations and their policies. JoAnn Gregoli of Elegant Occasions in New York City, suggests also monitoring your honeymoon destination to see if it is in an affected area. "Please be sure to have all guests purchase travel insurance or Cancel for Any Reason (CFAR) insurance, which is the type of insurance you should have, moving forward." This insurance covers airfare and hotel rooms.
See if you can renegotiate your contracts.
"Many vendors are compassionate, understand that we are all in this together and will apply deposits to future dates for you," says Gregoli. "Most hotels have been very, very accommodating too." Sadly, wedding insurance may not cover circumstances such as coronavirus, but working with your vendors to see what they're able to do for you given the situation may go farther than you think.
Make the call in a timely fashion.
At some point before your wedding, you're going to have to pull the trigger on a decision—either going forward with the wedding or honeymoon as planned, or executing a change in plans, notes Waigand. "I am working with my clients to keep them up-to-date on new policies and events that may impact their travel," she says. "My advice for this is to not wait until the last minute to do this, as you want to give your guests enough time to adjust as well."
Be open to changing the dates to a later date
Depending on where and when your destination wedding is set to take place, it might be wise to connect with your venue and vendors about switching the date. "If it's possible to delay the date of the wedding, consider that option," says Danielle Rothweiler of Rothweiler Event Design in Verona, New Jersey. "Remember, this will affect more than just you, including your wedding guests."
Communicate with your guests
Just as you're wondering how best to handle your upcoming wedding plans, your guests are wondering the same thing. Waigand advises that couples not assume that their wedding vendors and guests know what they are going to do. "Over-communicate to make sure everyone knows, as this will help mitigate any misinformation." Consider reaching out to as many guests as possible via text message or email and posting new information on your wedding website so that they know they have a place that they can go for updates. "As hard as it might be, showing understanding is important right now," says Rothweiler. "Odds are, your guests will feel awful if they cannot attend your wedding if there are travel bans in place, but that's not their fault."