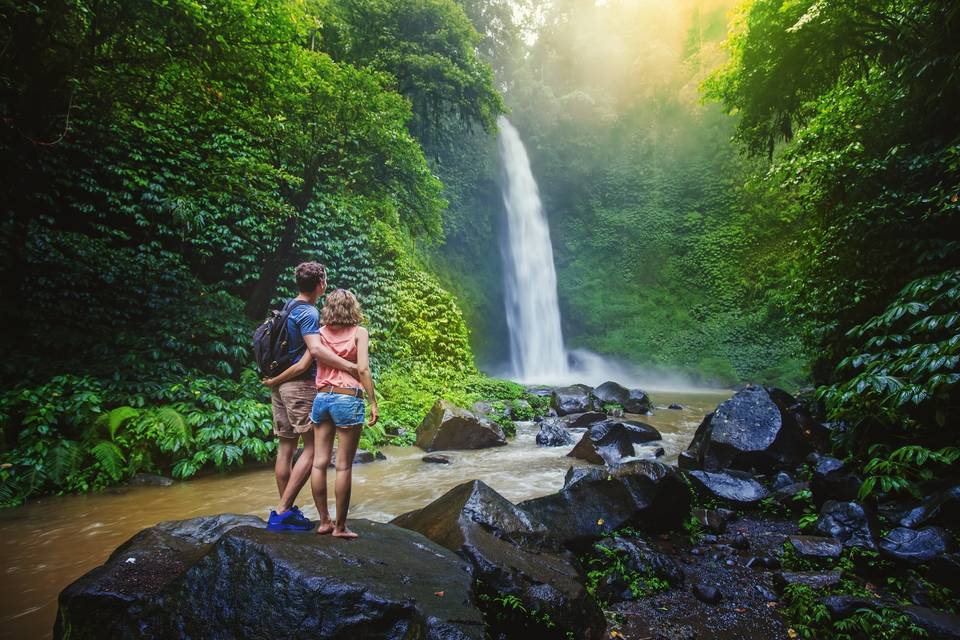 Coined as the most romantic trip you'll ever take, there is plenty of pressure to have an out-of-this-world, mega-Instagrammable honeymoon. From taking a lengthy flight to Fiji to upgrading to the presidential suite at an all-inclusive in Mexico, couples are constantly seeking out the best-of-the-best when it comes to honeymoon planning. But while reading reviews and seeking recommendations are definitely a savvy way to determine the best spot for your vacay, it's also important to talk with other newlyweds. After all, they've already been through the chaos of wedding planning, the stress of booking a honeymoon, and they have hindsight you can't predict.
While everyone's experience will be different, and what matters to some duos won't matter to others, take these words of caution from spouses on how they would have changed their honeymoon planning process.
"I wish we would have taken a longer honeymoon."
When Chrisanne Grise and her husband started honeymoon planning, they decided to spend a week in London and Paris. And while sightseeing through Europe was an amazing experience, it went by far too fast. Because they squeezed in a lot of sightseeing, the couple didn't have time to sit back, relax and savor their newly-married status. At the time, Grise was more junior at her office, and felt anxious taking more PTO. "But now I've seen plenty of other people get married and take extended vacations for their honeymoons, and none of my colleagues are ever mad about it," she shared. "So if I could do it again, I'd give myself at least a few more days in Europe, so we could have adventures and plenty of chill time."
"I wish we would have gone on our honeymoon right away."
When Rachel Vodofsky married the love of her life in September 2017, it felt like something out of a dream. Though her and her new spouse took a few days to Montreal to get away and process the incredible emotions they were feeling, they didn't take their 'official' honeymoon until ten months later. Though touring through Athens, Mykonos and Santorini in July of 2018 was a wonderful experience, she said the natural high coming off of the wedding had simmered a bit. "You're still newlyweds, you're still excited and reminiscing, but you didn't just walk down the aisle 24 or 36 hours ago," she said.
"We would have actually gone on a honeymoon!"
Repeat after Neela Ryan on her best advice regarding honeymoon planning: Take one, book one! Though she's been in a happy, fulfilling marriage for four years, her and her number one guy have yet to go on their honeymoon. They talked about taking one — maybe to Hawaii? Portugal? — but then, they got pregnant. For Ryan, the planning for this romantic endeavor came to a halt. Though it happens, she wishes they would have prioritized the vacation. "We didn't get our time to decompress after our wedding, the year of planning, the stress of just having both of our families together for the first time, the funny stories from the wedding. We actually just went back home, and my new spouse had an exam that he couldn't miss on Monday. Boo." Regardless of where you go, she says to, well, go! "Even if it's cheap and easy. Or if it's far and complicated," she continues. "If you end up becoming parents, you truly won't have time to take yourself back to that post-wedding bliss."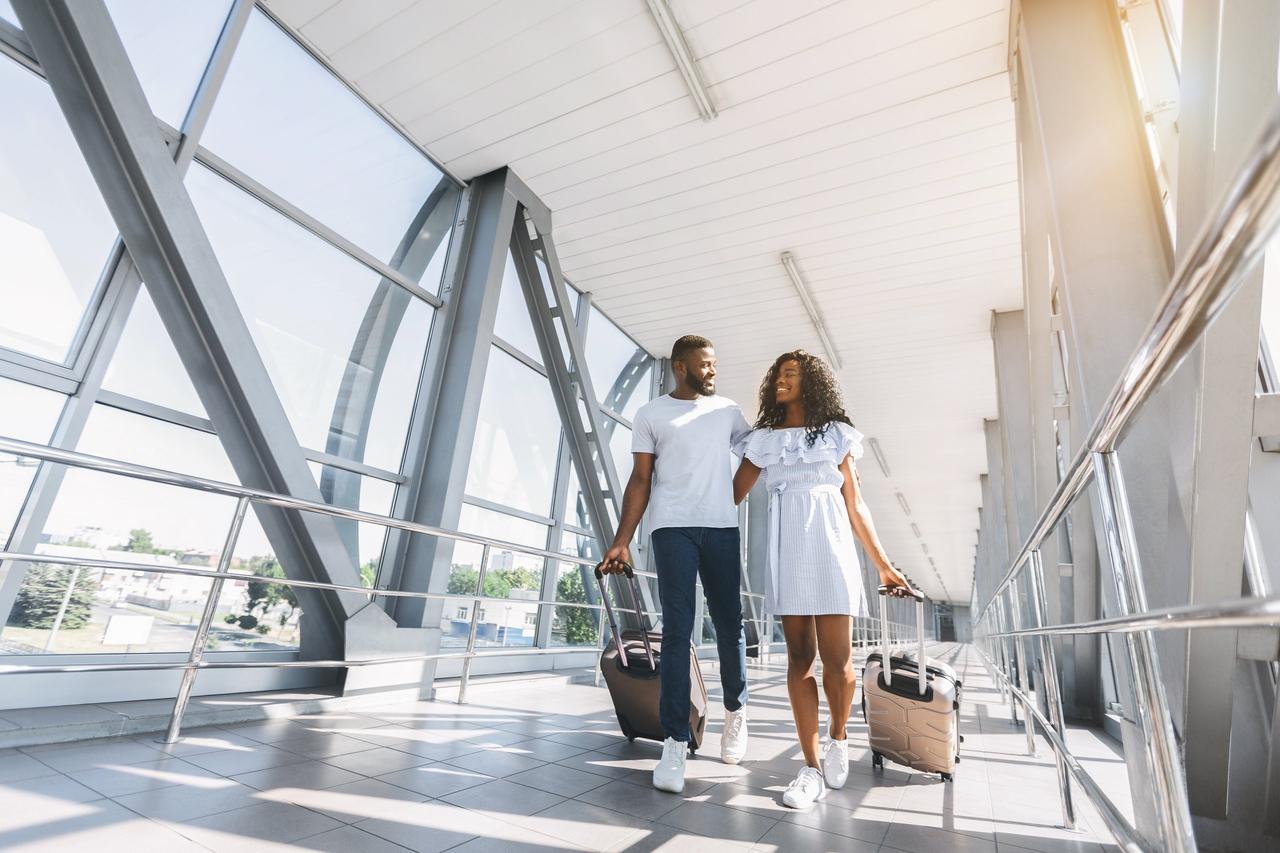 "We would have taken more time to plan it."
When Anna Patterson and her husband were planning their wedding, there were plenty of changes happening. Not only were they putting together the details of their big day, but they also made a big move two months prior. Because of all of these expensive shifts, they wanted to do a simple honeymoon during her husband's winter break. Since he works as a professor, he has little vacation time, so they opted for a cabin rental in Lake Lure, North Carolina from Christmas until New Year's. Because it's where Patterson is from, it had a special place in her heart. Even so, nothing went quite as they would have hoped. In fact, Patterson doesn't even call it their honeymoon!
"First, the cabin we rented was supposed to be on the lake but was set back far enough that we couldn't see the lake. Christmas time in North Carolina is usually very nice and we were looking forward to lots of hiking but unfortunately the region was hit by a frigid polar vortex and it was nearly impossible for us to stay outside for longer than thirty minutes," she shared.
And to top it all off, Patterson contracted a stomach virus that lasted the full ten days they were traveling. It was so bad that on New Year's Eve, she became suddenly sick while crossing the street, causing her to make a mess out of herself. "We ran to the car to head back to the cabin and soon realized that an ice storm was setting in. Our car got stuck on the ice on the Interstate, so we abandoned it. I walked two miles in the snow — covered in wet puke — to a Motel 6," she continued. It doesn't end there either: they weren't expecting to spend the night, so her husband walked to a gas station and bought a change of clothes for her.
Looking back, she would have waited until they had enough time to plan the trip they actually wanted. "We should have waited until our lives were more settled to plan something abroad. The silver lining is that, I have no idea how I got sick and I am glad that it was low-key trip that was completely ruined by a 10-day stomach virus. If a trip to Spain or Japan or wherever was ruined, I'd be a lot more upset," she added.
"We would have just picked one spot and stayed."
When Anthony Enslow looks back on honeymoon planning with his wife, he would have changed a few things about the adventure. Instead of multiple destinations in a vacation package, he would have picked an all-inclusive so he could stay put for a week. As he puts it, some of those spots may be cheesy, but they're far better than having an over-packed itinerary and traversing from one spot to the next. The goal is rest, romance, and worry-free. I'd say those would be my do-over driving points if I ever did a honeymoon again," he shared.
"I wouldn't have used miles to book our flights."
When Christie Griffin Authier married her partner, they decided to use airline miles to book the flights. Though, sure, it seems like a budget-mindful decisions, it ended being more stress than it was worth. In fact, to visit the Amazon Jungle in Ecuador and spend time relaxing in Belize, they took not two, not three, not even five — but 12 flights! "The flight itinerary was brutal," she explained. "If you want to redeem miles for your honeymoon — which makes a lot of sense since you probably just spent a lot of money throwing a wedding — then at least pick a mainstream destination and stay put."