Tips for Finding Your Wedding Cake Vendor
The selection of your wedding cake vendor should be one of the most enjoyable parts of wedding planning. Who wouldn't love to partake in the cake tasting session?!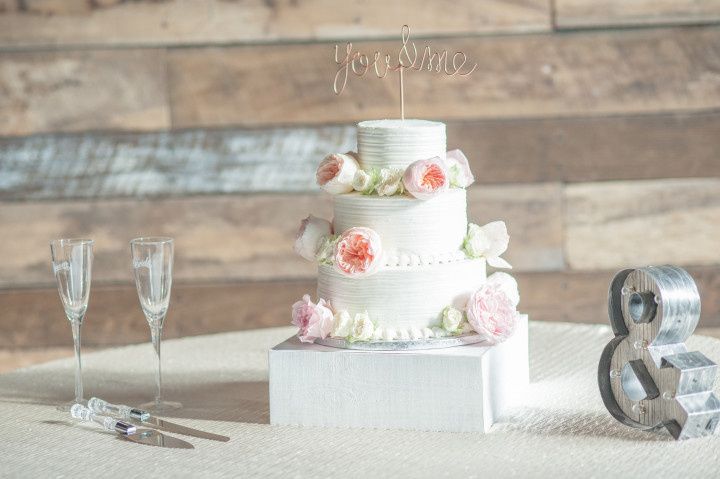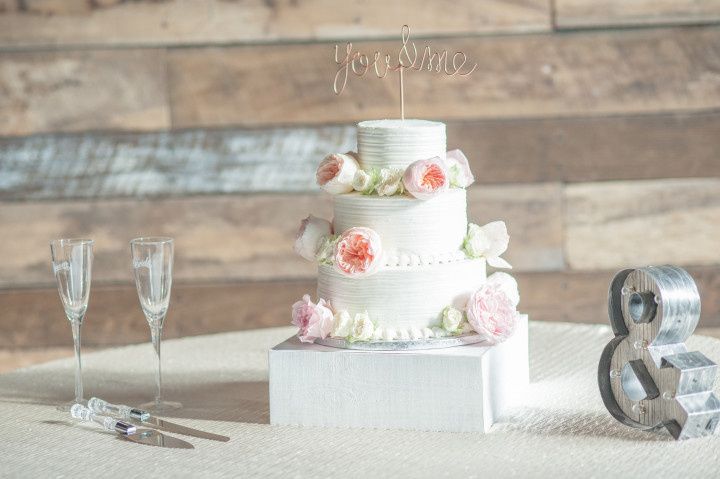 Just like any other member of your dream team, finding wedding cake vendors that perfectly align with your taste, style, and budget can sometimes feel like quite a tall order. Beyond the basics of availability for your big day, it's important to make sure you find a cake baker who can bring your vision to life… not to mention someone who's a pleasure to work with throughout the process.
With a little research upfront and some thoughtful questions for your potential hire, finding the wedding cake vendor who's just right for you might be easier than you think.
Determine your style.
Before you start interviewing potential wedding cake vendors, make sure you have an idea of what you and your future spouse are looking for. Do you want an extravagant six-tier creation or are you content with a petite-size display cake? Do you have your heart set on fondant or is buttercream frosting more in line with your taste? Of course, if you're completely unsure of what you'd like in a wedding cake, a great baker will certainly guide you through your options, but it helps to come prepared with some solid ideas to get you started.
Similarly, take time to bookmark or pin your favorite cake images and hone in on the overall aesthetic you'd like to achieve. This is particularly important if you're interested in more artistic elements like fondant flowers, metallic detailing, or hand painting which will require finding a baker with those specific skill sets.
Use your network.
Narrowing down the options of wedding cake vendors can be daunting, so don't be afraid to ask around for personal recommendations from your friends and family. They might have experience working with a particularly talented baker and can easily facilitate a connection.
Outside of your inner circle, check out trusted vendor guides online for a list of top professionals right in your area. Taking the time to read reviews from other couples can be especially helpful as you sort through baker's portfolios for the best fit.
Be upfront about your budget.
There's no use in being shy about the amount you'd like to spend on a wedding cake, so plan to discuss pricing either in the initial email outreach or during an in-person meeting. If there's a particular cake vendor you'd love to work with but think they may be out of your budget, don't count them out just yet. In fact, there are plenty of ways to save money on a wedding cake and some vendors are happy to incorporate creative cost-saving techniques.
Again, this is where it's helpful to first determine your style so wedding cake vendors can give you an accurate quote rather than ballpark pricing.
Review their work and ask for references.
In the age of social media, many wedding cake vendors have an Instagram or Facebook page to easily access photos of their past and current work. In addition, they may have a more extensive portfolio on their website or even a hard copy for you to flip through in their studio.
As you review samples of their previous creations, ask key questions about their experience, their licensing as a professional baker, and wedding day logistics of delivery and set-up. For further peace of mind, you can always ask for a list of client references and hear about their experience working with this vendor.
Schedule a tasting.
You've asked all the right questions, and now it's time to kick back and let your taste buds do the work! Most wedding cake vendors will provide you with a range of flavor options to sample so you can truly experience their work for yourself.
Keep in mind that this in-person meeting is about more than just tasting, but also provides you with an opportunity to see if your personalities mesh well together. Pay attention to their communication style and ability to hear out your ideas, ensuring the collaboration process is a smooth one.