11 Duluth Wedding Venues Near Lake Superior
Looking for a gorgeous wedding venue with stunning water view? Check out the top Duluth wedding venues near Lake Superior.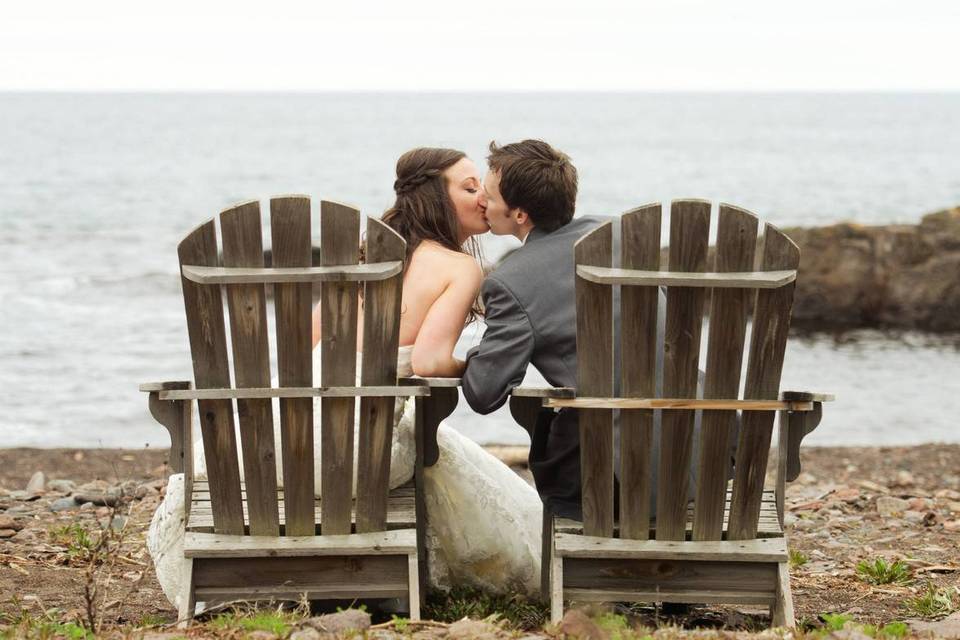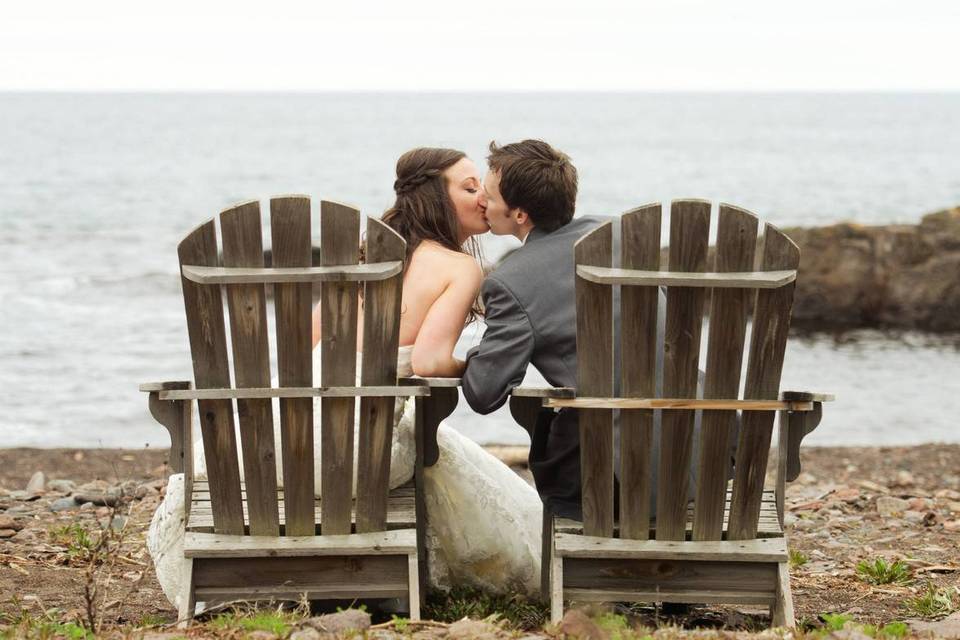 If you're hosting a wedding in Duluth, Minnesota, you're probably searching for Duluth wedding venues that have beautiful views of Lake Superior. Because let's be honest—who wouldn't want to say "I do" overlooking one of the largest Great Lakes in America? Minnesota's is filled with over 100,000 lakes, but only a few can live up to the massive (and gorgeous!) Lake Superior. The North Shore runs from Duluth all the way to Ontario and creates a one-of-a-kind setting for water-loving couples. So, if you are a newly-engaged Minnesota couple or hoping to get married in the area, then you definitely need to check out these Duluth's wedding venues near Lake Superior. Lake Superior wedding venues give Duluth weddings a scenic view that will take guests' breath away. Whether you're opting for a more traditional wedding and want a classic ballroom wedding reception, or you have your heart set on marrying outside with the lake as a backdrop, trust us, these Duluth wedding venues are perfect for any occasion.
Check out some of our favorite Duluth wedding venues that are near Lake Superior.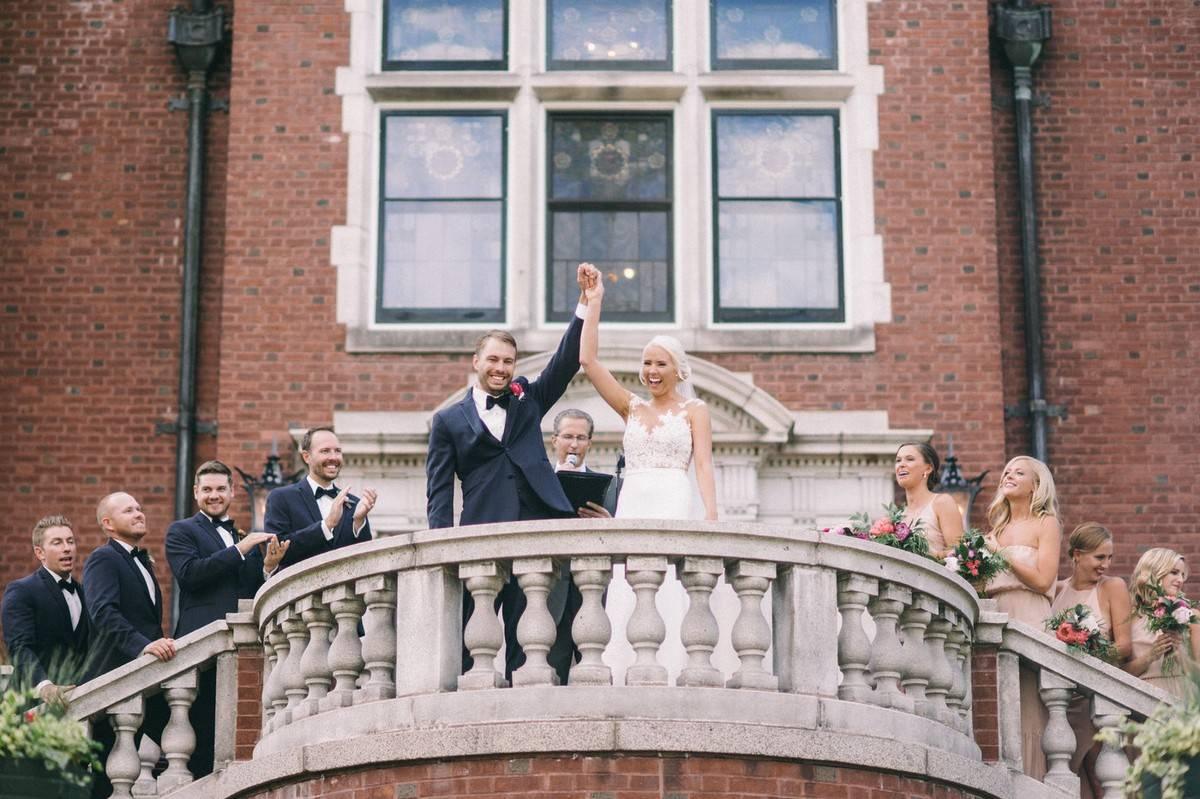 Glensheen Mansion
Couples in search of a storybook estate should look no further than Glensheen Mansion. This 20th-century gem boasts a rich history dating back to 1905 and is now one of the most sought-after Duluth wedding venues today. Throughout the 12-acre estate, you'll find charming gardens and footbridges, practically made for wedding day portraits, not to mention the property's close proximity to the lake. Whether you're looking to host your ceremony, reception, rehearsal dinner, or all of the above, Glensheen Mansion has flexible options and a dedicated events staff to make it happen.
Learn more about Glensheen Mansion »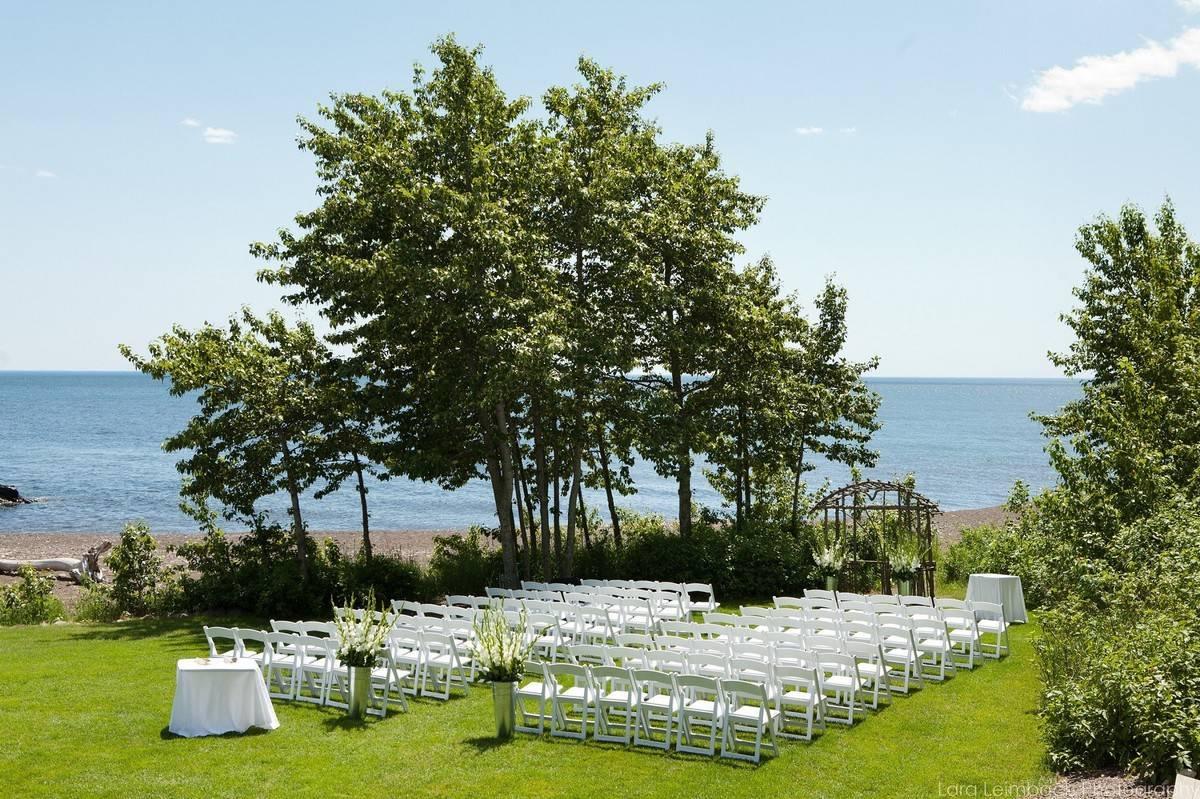 Lutsen Resort
There are few Duluth wedding venues as steeped in history as the Lutsen Resort. Founded in 1885, this Lake Superior retreat gives couples the opportunity to wed waterfront with no shortage of picturesque locations throughout this impressive North Shore property. In addition to both indoor and outdoor ceremony sites, the venue offers use of their Superior Ballroom, which can host up to 175 guests for a reception, rehearsal dinner, or any event on your wedding weekend agenda. The Lutsen Resort has earned a spot on our WeddingWire Couples' Choice Awards three years in row, and with one look at couples' glowing reviews, it's not hard to see why.
Learn more about Lutsen Resort »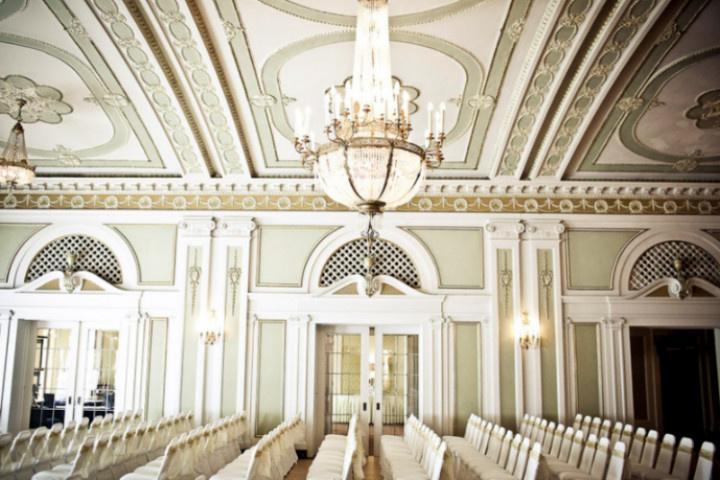 Greysolon Ballroom by Black Woods
The Greysolon Ballroom by Black Woods is one of the most popular wedding venues in Duluth due to its history, variety of room sizes and one-of-a-kind setting. It was originally an acclaimed hotel built back in 1925, but has since been restored into the lavish Greysolon Ballroom. Once couples step inside they are surrounded by ornate chandeliers, mahogany walls and hand-painted ceilings—making it a perfect pick for a formal affair. Also, not only does it have an elegant ballroom setting, it also is known for having spectacular lakeside views. The Great Lake Superior is literally right around the corner.

Couples can also choose to host their celebration either in the historic ballroom, exquisite Black Water Lounge or even the romantic Moorish Room. Each location can host more than 150 guests, so don't fret if you are worried about venue space! With over 700 weddings that have been hosted inside the glamorous ballroom, Greysolon is a must-see wedding venue in Duluth for both small or larger scaled weddings.

Learn more about Greysolon Ballroom by Black Woods here»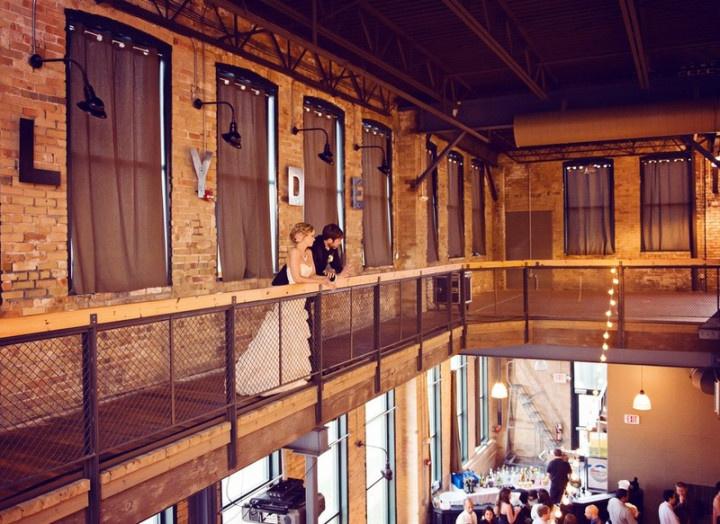 Clyde Iron Works
Located just a short distance from Lake Superior, Clyde Iron Works gives couples an industrial chic setting to spend their big day. It can easily hold up to 2,000 guests, which gives couples the freedom to transform the raw space into any style. Love greenery or all things rustic? Just drape fresh eucalyptus around the exposed beams and string twinkling lights from the high ceilings. The decor possibilities are endless when it comes to creating your vision at this Duluth wedding venue. The two levels also allow couples to have a more intimate setting—especially if you and your S.O. want to sneak away for a bit. The second level gives couples a bird's eye view of their guests celebrating their special day and is also great for couple's portraits too!

Learn more about Clyde Iron Works here»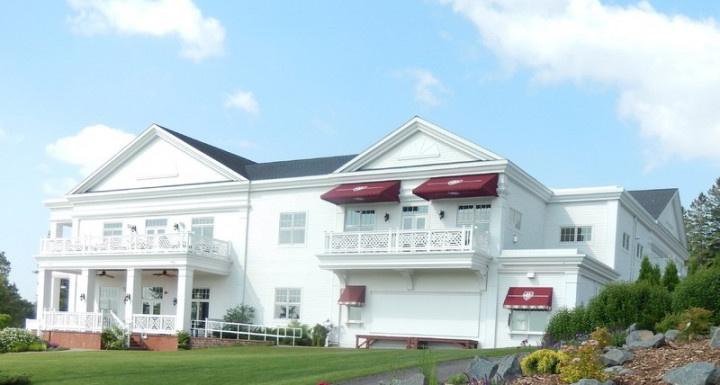 Northland Country Club
Classic couples will fall in love with this Duluth wedding venue. Known for being one of the top 5 golf course in Minnesota, The Northland Country Club is a wonderful setting for an outdoor or indoor wedding. The country club is located right on East Superior Street, which is just a few minutes from Lake Superior and has endless amenities. The gorgeous Grand Ballroom can easily hold up to 250 guests and also has great views of the golf course, Lake Superior and access to two outside patios. It even has a wonderful staff that will work closely with you and your future-spouse to make sure everything runs smoothly on your big day.

Learn more about Northland Country Club here »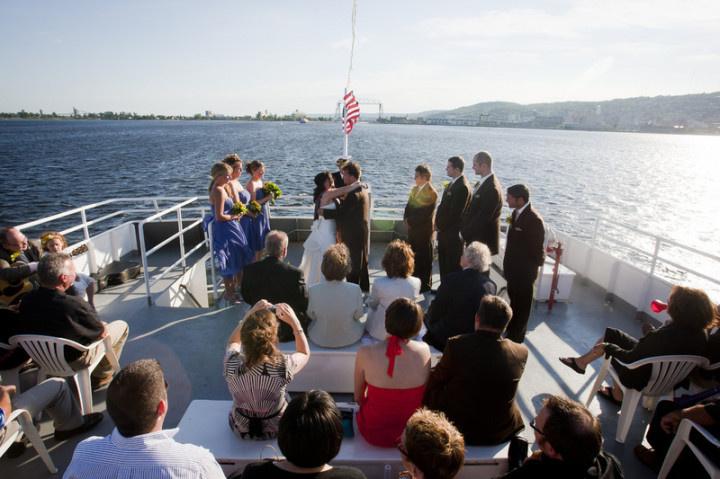 Vista Fleet
Dreaming of actually getting married on Lake Superior—then we have the perfect Duluth wedding venue for you! Vista Fleet offers two different cruise ships, The Vista Star and The Vista Queen for you to host your special day. The largest in the Vista Fleet is the Vista Star and it can easily accommodate up to 220 people. As for couples looking for a more intimate setting, The Vista Queen can hold up to 50 people and is also a spectacular ship for hosting a wedding. Whether you envision exchanging vows on the bow of the boat or hope to dance the night away on the vessel's deck, Vista Fleet guarantees your wedding day will be a romantic experience surrounded by wow-worthy views of Lake Superior.

Learn more about Vista Fleet here »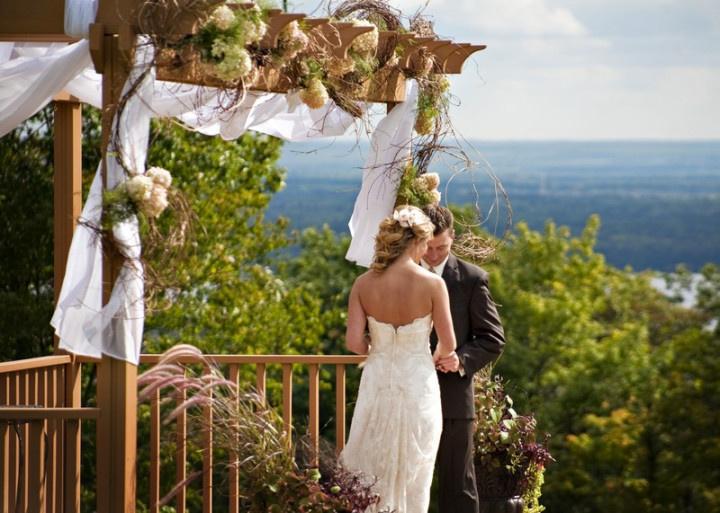 Spirit Mountain Recreation Area
Are you and your partner an active couple hoping to find a wedding venue that embodies your love for nature? Spirit Mountain Recreation is one of our favorite Duluth wedding venues because it evokes an outdoorsy vibe that you'll be sure to love. Located on top of Duluth's Spirit Mountain, couples are able to host their ceremony overlooking Lake Superior and then celebrating the rest of the day inside the versatile banquet hall. Spirit Mountain is known for being a year-round resort that offers camping sites, skiing and other amenities that fuel anyone's love for the outdoors. It also includes on-site catering and an event staff that will work with you every step of the way. So, if you are planning an outdoor wedding then we suggest you add Spirit Mountain Recreation to your venue list.

Learn more about Spirit Mountain Recreation Area here »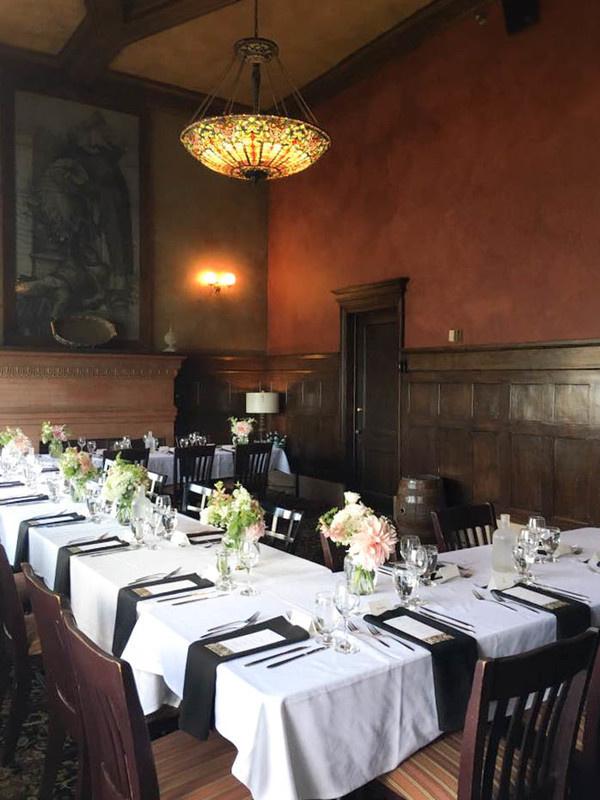 Boat Club Restaurant & Bar
A newer Duluth wedding venue, the Boat Club Restaurant and Bar is an intimate venue right on the shores of Lake Superior. The fine dining restaurant is great for rehearsal dinners or for hosting smaller scaled weddings because it is located in the Historic Fitger's Inn. Choose from The Fireside Room, August Fitger Room, Harbor View Room, or even Fitger's courtyard for a personal setting. The smoky and rich red orange walls throughout the building evoke a romantic and cozy atmosphere that is perfect for celebrating your big day.

Learn more about Boat Club Restaurant & Bar here »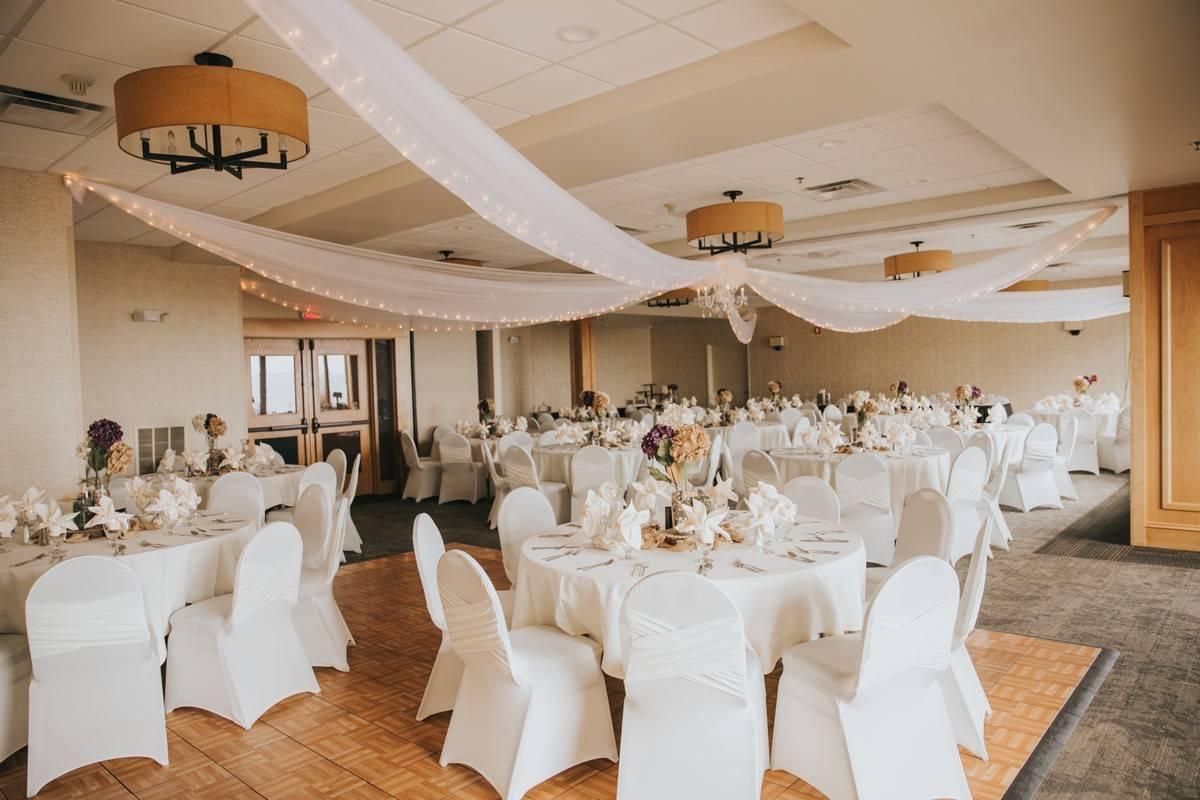 Grand Superior Lodge
If shoreline views top your venue wishlist, this Duluth-area wedding venue will absolutely deliver. Nestled on the shores of Two Harbors, Minnesota, this rustic log cabin-style resort captures the natural beauty of the North Shore with a waterfront location beyond compare. Couples tying the knot in warmer seasons can enjoy outdoor lakeside ceremonies, along with the property's newly renovated ballroom space (accommodating up to 180 guests), which offers lovely water views during any time of year. Throughout the wedding weekend, your guests will love the variety of activities provided by the resort, with lawn games, canoes, bikes all available.
Learn more about Grand Superior Lodge »

Superior Shores Resort
Just twenty miles north of Duluth on the shores of Lake Superior is a one-of-a-kind resort venue with a distinctly full-service approach. Superior Shores Resort has become known as one of the top Duluth wedding venues thanks to its beach ceremony setup and expansive ballroom. With room to host up to 300 guests, the ballroom is made up of 3,700-square-feet of space and features two fireplaces, abundant windows, and direct patio access. Couples marrying at Superior Shores Resort will also work with the property's dedicated events coordinator and full-service catering and dining team.
Learn more about Superior Shores Resort »
Larsmont Cottages
Whether you're planning the ultimate destination wedding or call the North Shore home, Larsmont Cottages is fully equipped to bring your celebration on Lake Superior to life. Within the Main Lodge of this luxury resort, couples can host an intimate gathering of up to 50 guests with stunning views of the water as their wedding backdrop. Along with on-site accommodations for all of your guests, Larsmont Cottages offers complimentary activities, including kayaking, biking, guided hiking, and an array of spa services. Needless to say, this Minnesota resort is a favorite among couples and guests alike.