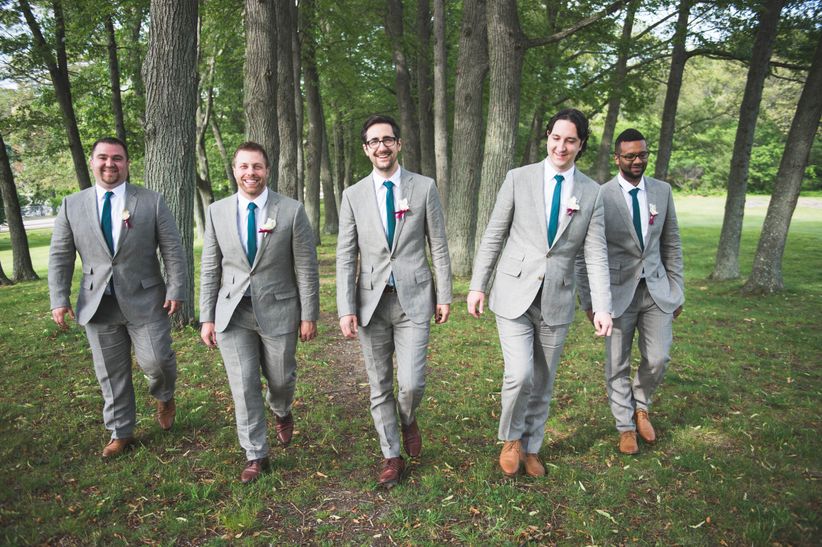 Photo: Lovely Valentine Photo + Film
Not everyone wants a black tie affair for their wedding for a bunch of different reasons. Anything from your wedding venue to your theme, or season can make breaking out the tux seem a little over the top. But that doesn't mean you can't look awesome on your wedding day.

Here are a few options for grooms who are looking for the perfect semi-formal or cocktail wedding attire.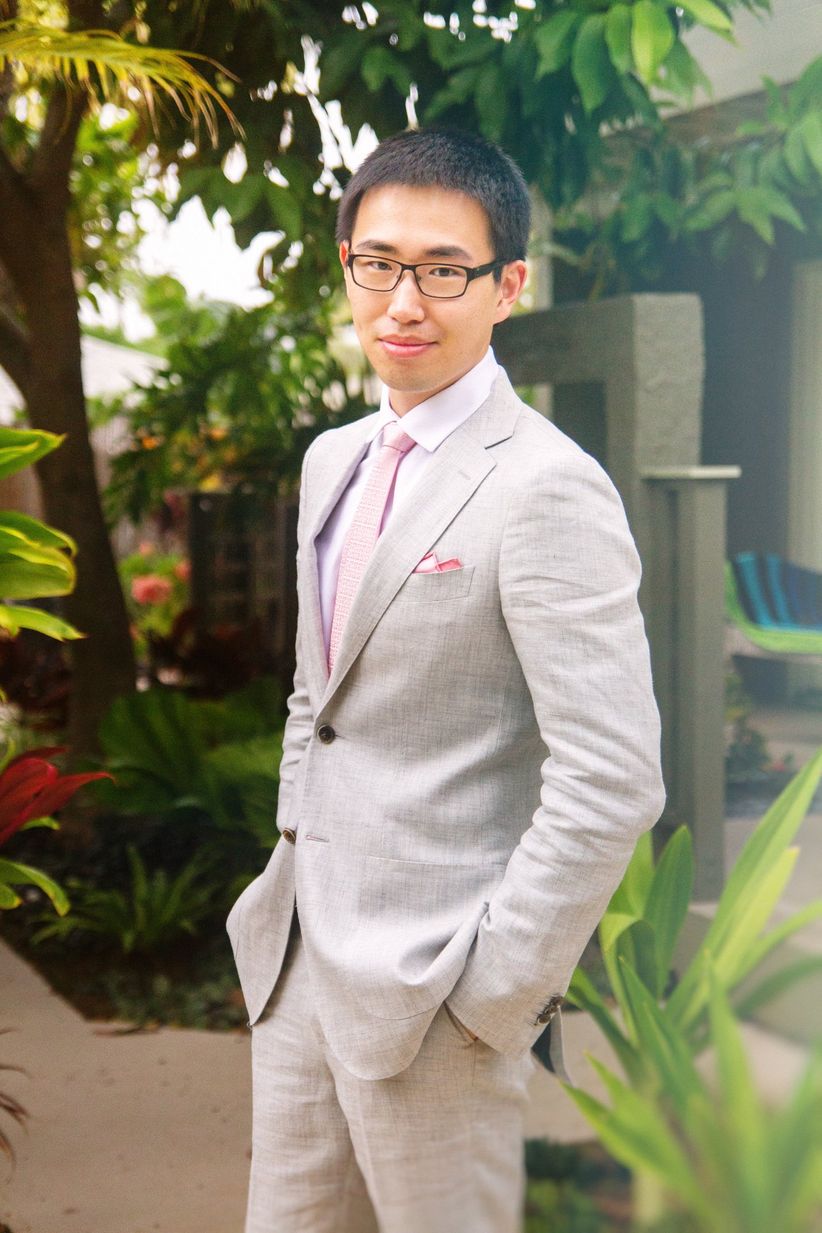 Photo: MeewMeew Studios
Whether you're having a destination wedding or just looking to fit in with bright spring/summer decor, this fitted gray linen suit with pink tie and matching pocket square is a great modern look we adore.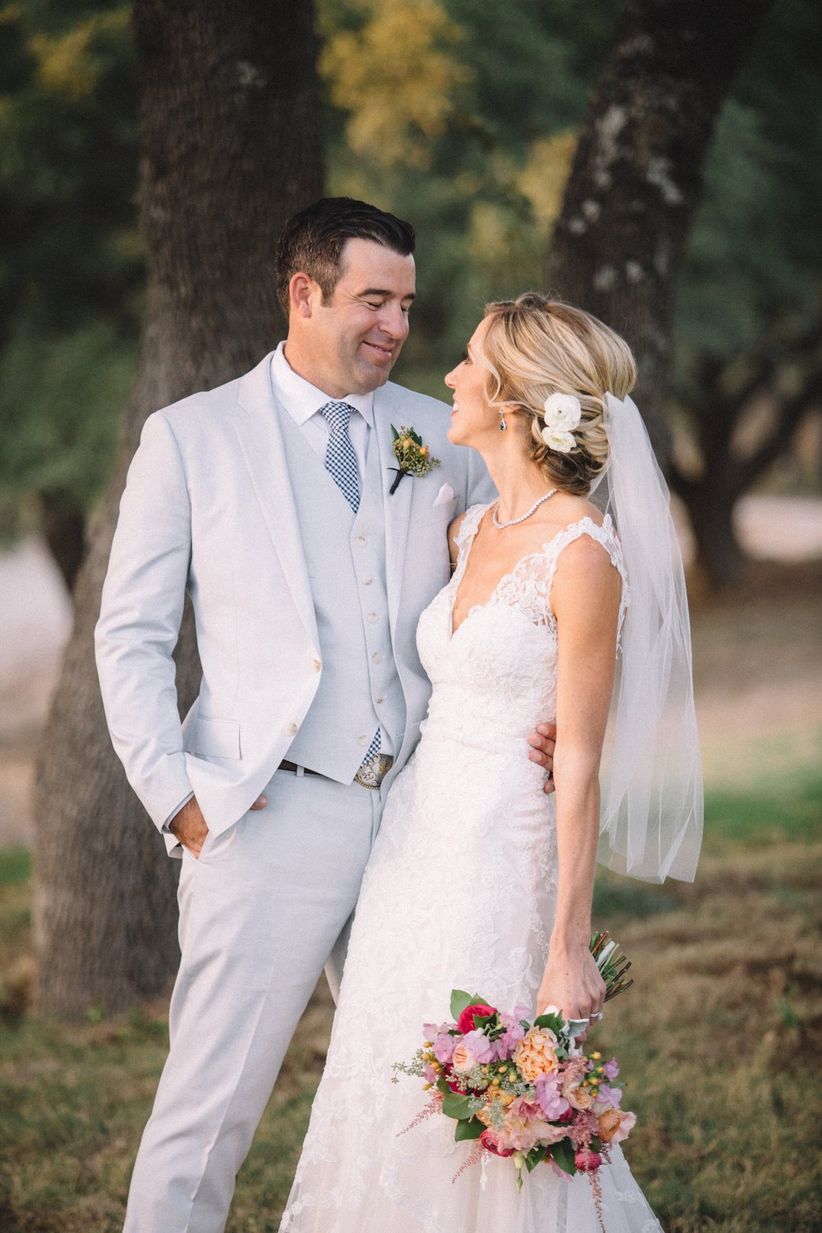 Photo: Jennifer Weems Photography
This groom looked dapper in a baby-blue three piece suit paired with a dark blue patterned tie and white pocket square. The light color of the suit really made his boutonniere pop!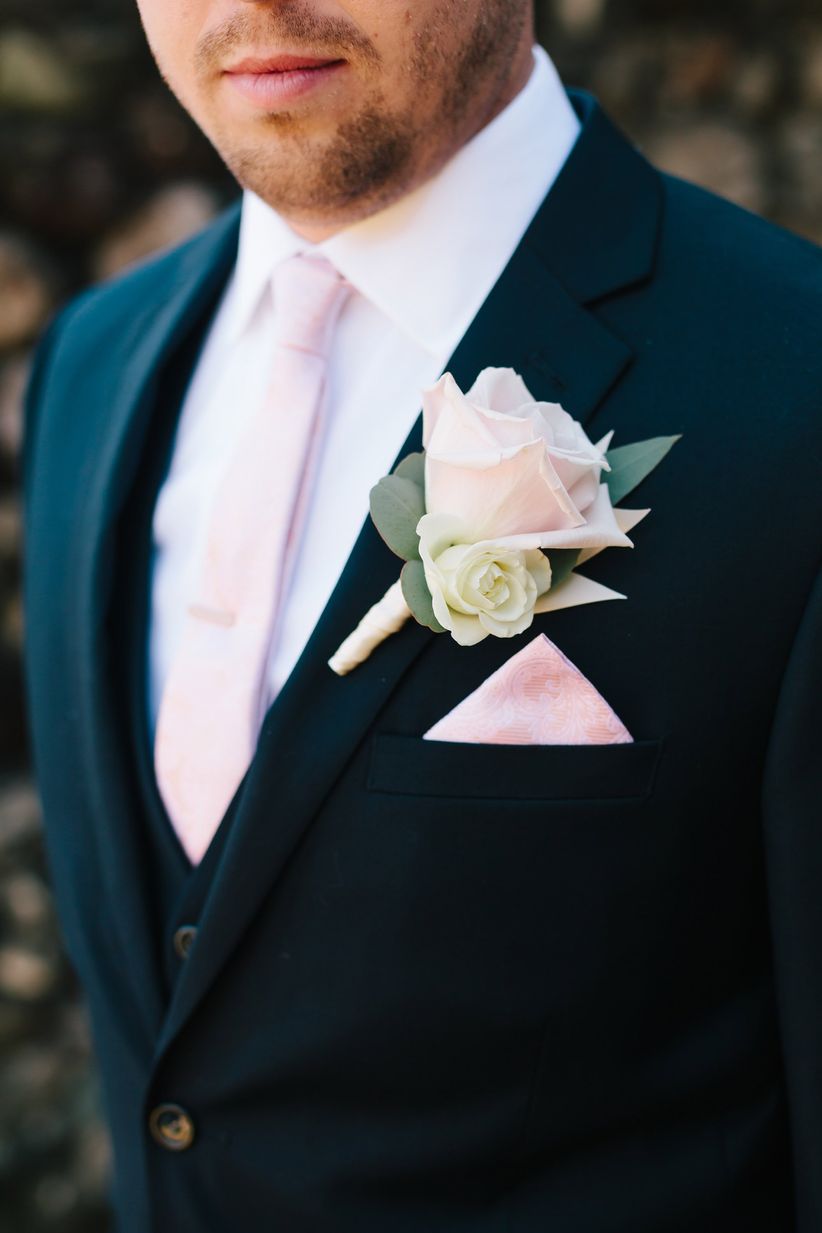 Photo: Studio Phrené
It's basically a proven fact that you can't go wrong when pairing navy and pink. This groom looks great in his navy-hued suit paired with a crisp white button down, pink patterned tie, and matching pocket square.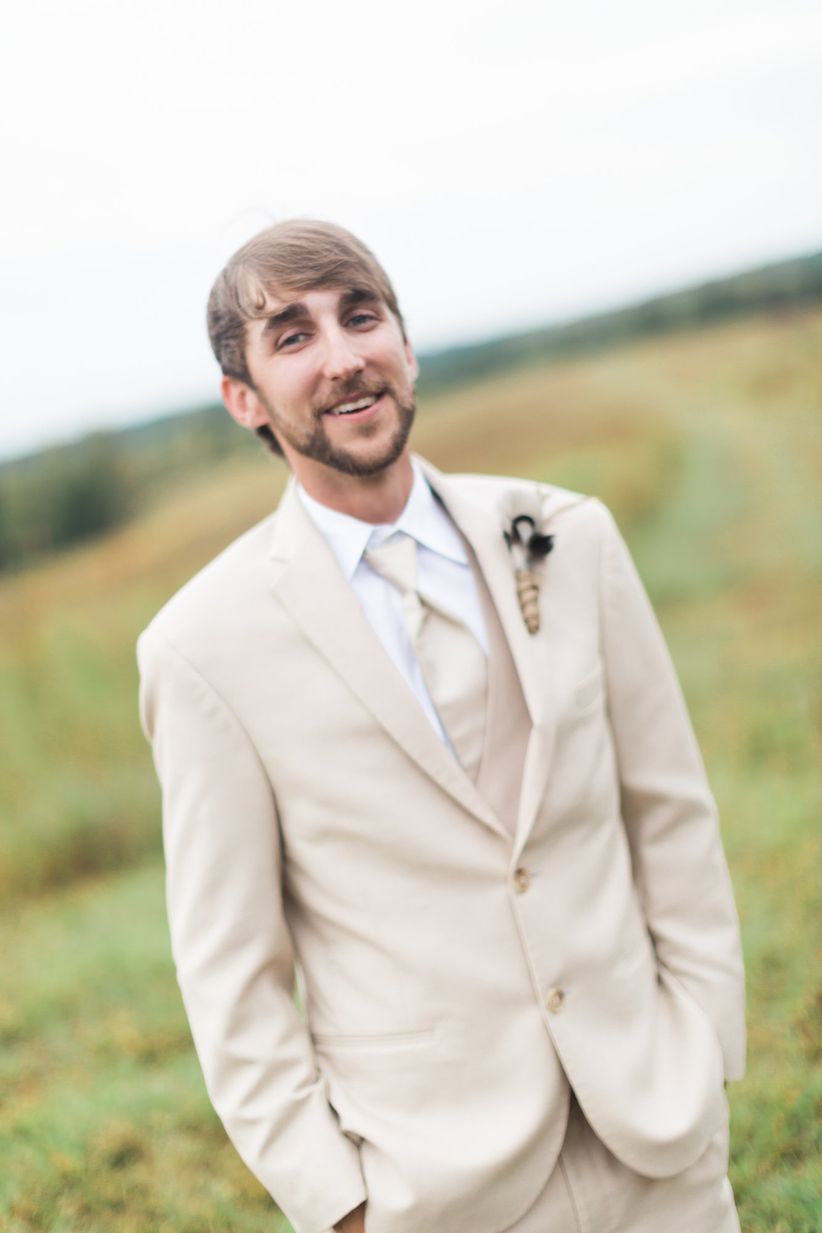 Photo: Frozen Exposure Photo & Cinema
If you're going for a more neutral color palette, we suggest trying a light tan-colored suit with matching tie. It's a great look for a wedding of any season and will work with all different themes. A total win-win!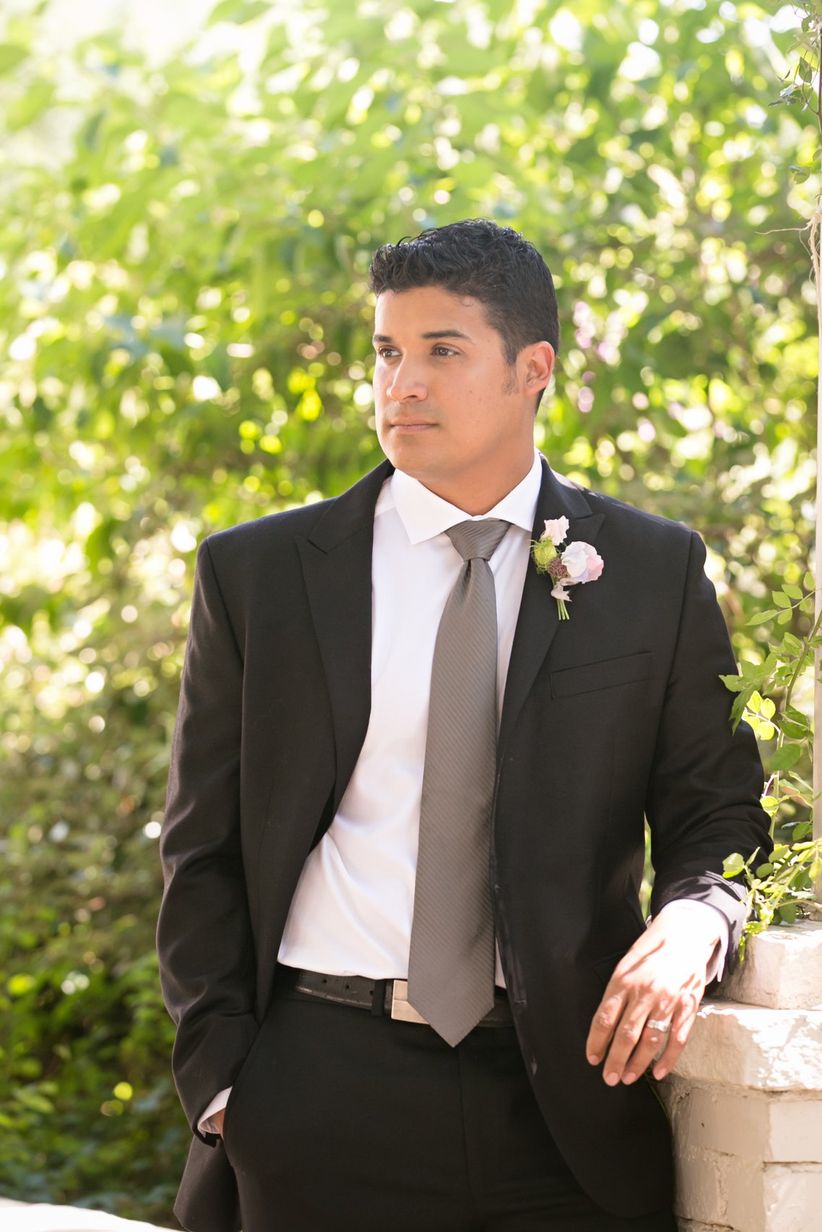 Photo: Tracy Autem & Lightly Photography
We completely get that not everyone wants to push the boundaries with their wedding day attire. Take a page out of this groom's book and stick with a classic black suit. He paired it with a white button down and dark gray patterned tie. The darker hues contrasted beautifully with his pastel boutonniere.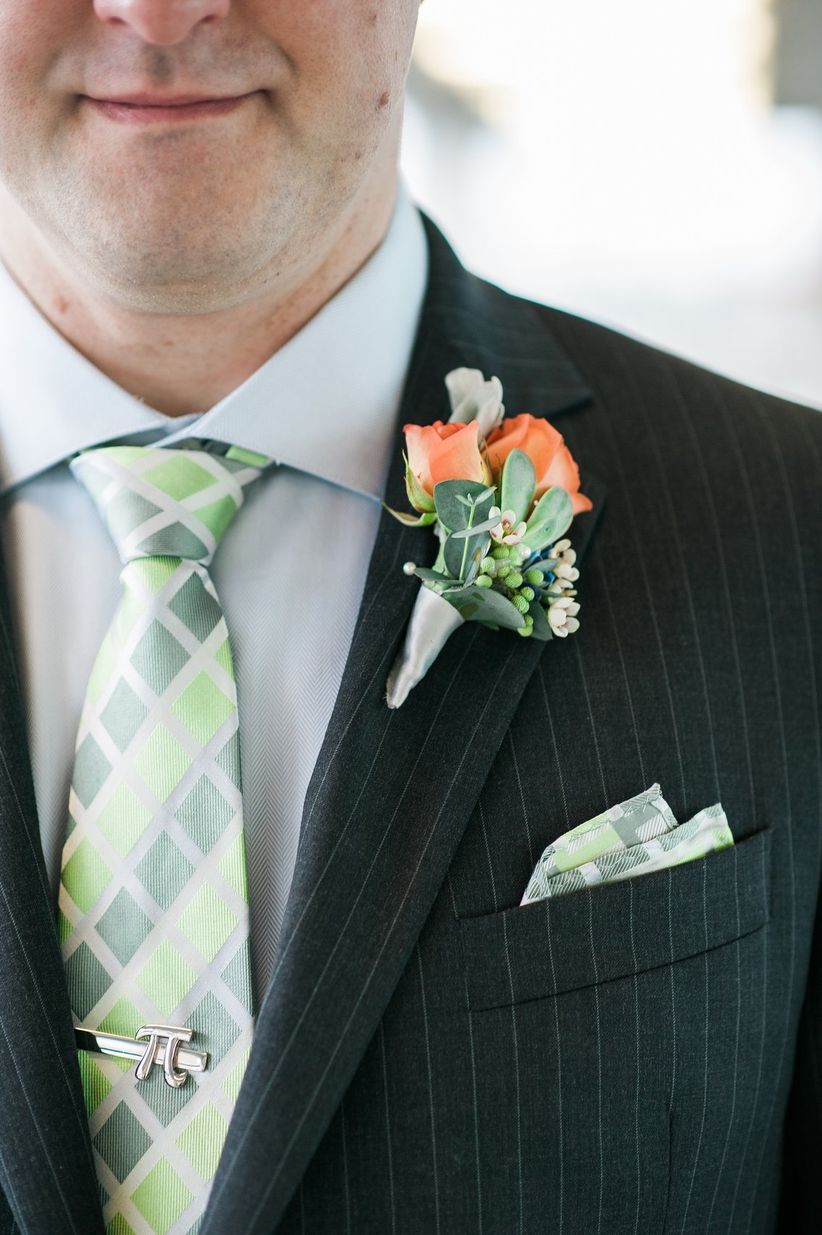 Photo: B. Jones Photography
For grooms who want a more non-traditional look, try a charcoal gray pinstripe suit. This groom's modern attire also included a blue and green plaid tie and pocket square, along with a vibrant boutonniere featuring wax flowers.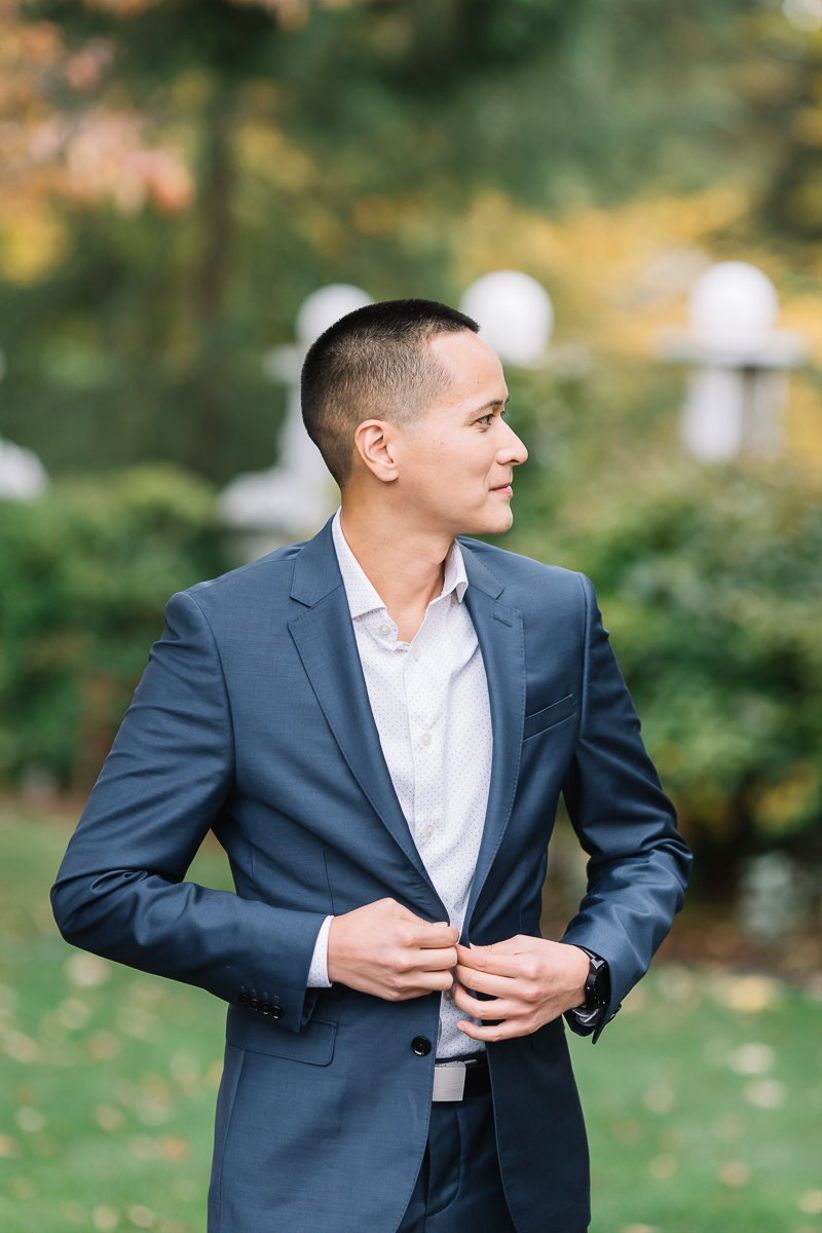 Photo: Monica Mendoza Photography
For a more laidback look, be like this groom and forget the tie. He opted for a dark blue jacket and matching slacks which he paired with a light blue patterned button down. Super stylish!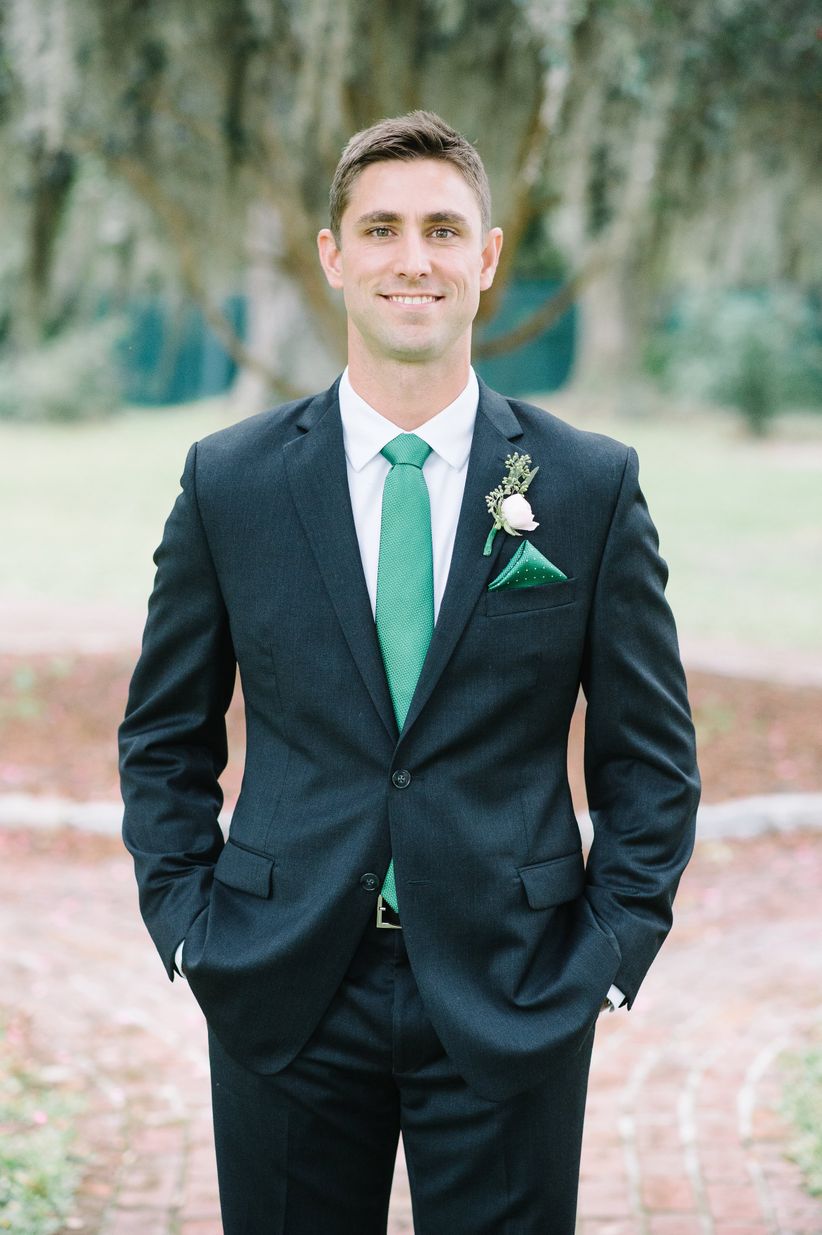 Photo: Aaron and Jillian Photography
Last but not least, we seriously can't get enough of this groom's suit and tie color combo. He donned a dark navy suit that made his white button down, emerald tie and pocket square appear brighter.