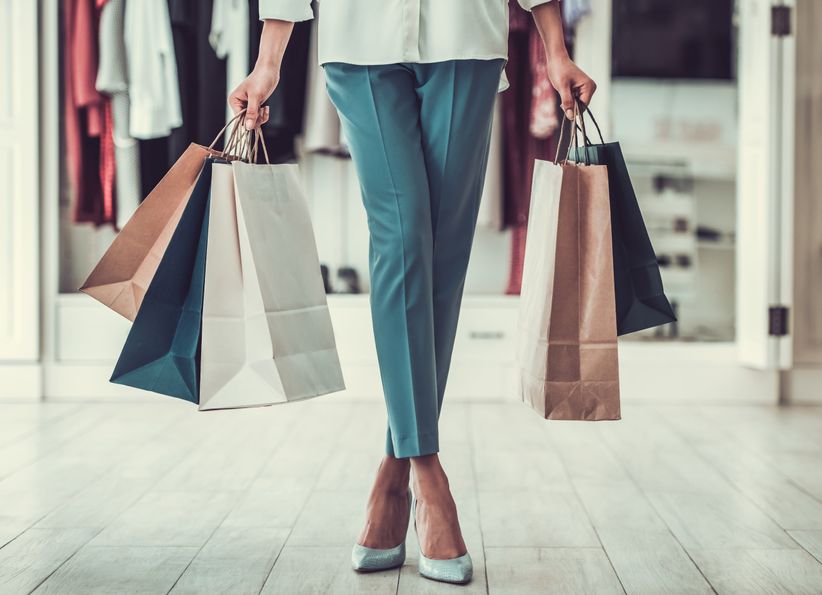 Shopping for cocktail wedding attire can mean a lot of different outfit options — especially for ladies. Guy's cocktail wedding attire is pretty plain and simple. Wear a tailored suit, find some dress shoes to go with it, and you're all set. Girls, on the other hand, can have endless possibilities when it comes to finding a chic pantsuit or sleek dress with a shorter hemline. To make shopping easier for you gals, we've rounded up our favorite stores that carry cocktail wedding attire. Whether you're looking for an embroidered cocktail dress or a frock that's covered in lace, these online stores are perfect for finding a dressy little number to wear to your friend or family's member big event.
Happy shopping! Here's exactly where to shop for cocktail wedding attire.
Outnet
With next day delivery and free returns, guests can easily purchase cocktail wedding attire at this stylish online store. Outnet offers discounted, designer fashion brands that will have you feeling like a Kardashian at any type of dressy wedding. Just browse through the "Cocktail Dresses" section where you'll find an array of high-end pieces for a statement-worthy look. Some popular designers include Catherine Deane, Valentino, and Badgley Mischka. Outnet even has different category filters where you can shop through embellished pieces, off-the-shoulder dresses, and more. However, with so many fashion-forward options, we suggest finding a dress or jumpsuit that has an appropriate neckline and dress length so you don't draw any unnecessary attention.
Chicwish
If you're looking for a store that will dress you from head to toe, then we suggest shopping at Chicwish. Chicwish not only provides guests with chic dress and outfit options— hence the name—but also has a killer accessory section that includes, jewelry, bags, tights, and (our personal favorite!) shoes. Guests can easily shop through Chicwish's dress category and then complete their look by checking out the store's huge selection of accessories. From adorable ruffled pieces to tiered crochet dresses, Chicwish is a definite one-stop shop for cocktail wedding attire.
Simply Dresses
If you're hoping to find plus size cocktail wedding attire, Simply Dresses has got you covered. The online store is known for having an awesome "Plus Size" section that carries all kinds of embroidered looks as well as even sequin pieces in all shapes and sizes. If you aren't looking for a plus size dress, don't fret. Simply Dresses also has a "Dresses" category that consists of hundreds of different outfit options in standard sizes that are perfect for formal occasions. Guests can shop through a huge selection of cocktail party dresses and even narrow down their options by checking off certain colors, lengths, styles, and brands. Shopping is definitely made easy with the help of Simply Dresses.
Shopbop
Guests trying to find trendy cocktail wedding attire will totally love Shopbop's fashion apparel and accessories. With more than 800 international brands, free shipping, and chic, modern styles, you'll definitely find a killer outfit to wear to a wedding at Shopbop. Shopbop even has an affiliate program with East Dane, a go-to shop for designer men's fashion. So, if you have a plus-one that's looking for a new suit (hint hint), definitely suggest checking out East Dane. Along with Shopbop's affiliate program, the online boutique has a "Cocktail" category that features fresh looks to meet any fashionista's taste.
Asos
Asos is a British online fashion and beauty retailer that is a perfect place to shop for cocktail wedding attire. Known for carrying an array of outfits that are reasonably priced, you can definitely find a stylish number at Asos without breaking the bank. Whether you're looking for a body con dress or perhaps a midi floral frock, Asos "Occasion Dresses" provide guests with plenty of options to wear to a less formal, but still dressy wedding. Asos also has a plus size category, Asos Curve, where you can find a look in larger sizes.