If you've asked your best guy friend to stand alongside you at your wedding, you may be wondering what to give him as a bridesman gift. While it's pretty simple to find the perfect bridesmaids gift, shopping for a bridesman can feel like uncharted territory. Our advice? Stick to a gift that's similar in price and sentiment as the gift you give your bridesmaids. The gifts might not be the same, but that's okay! While gifting all the bridesmaids the same item (often something to be used or worn in the wedding) was popular in the past, today's brides are opting for bridal party gifts that speak to each person's individual personality.
So with that in mind, read on for our round-up of the best bridesman gifts you can buy for that special guy in your life—and in your bridal party.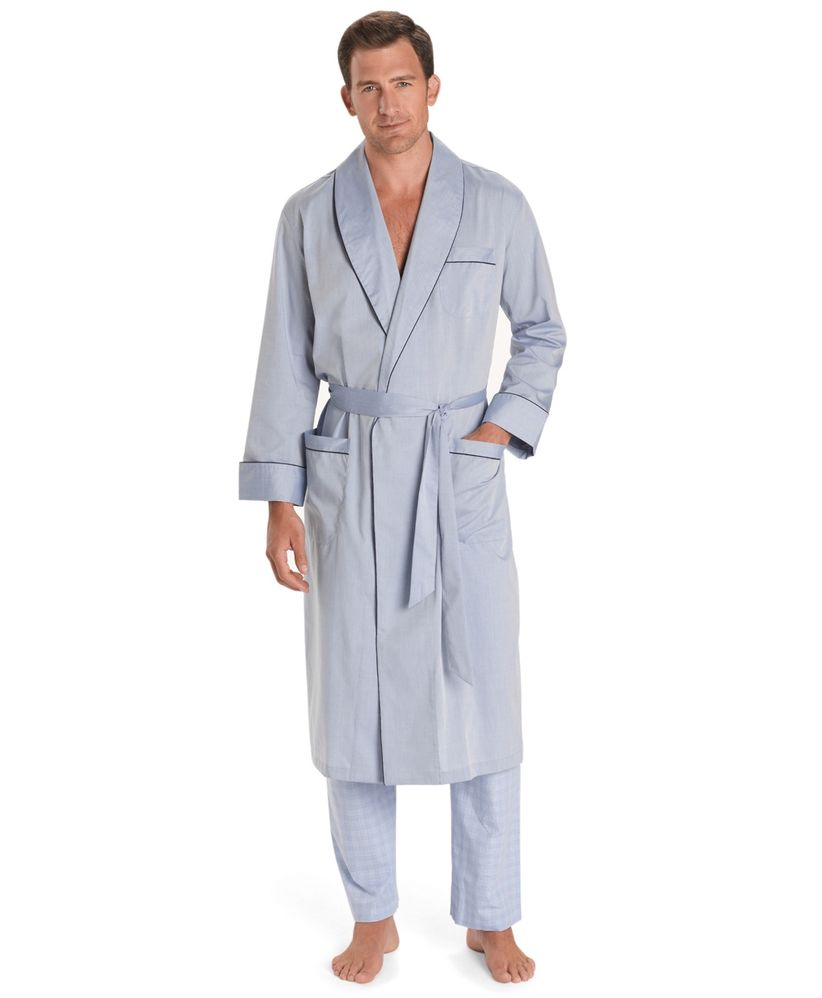 Chambray Robe
Best if you're gifting your bridesmaids: A robe
One bridal party gift that'll never go out of style? A luxurious robe. And it makes sense, too—your besties can wear it while getting ready for your big day, but it totally works for use after the wedding too. And if you have a bridesman? A robe is still a great gift! If he'll be getting ready with you and the ladies, it'll be a great way for him to stay comfy and wrapped up before he's ready for go-time. We love this wrinkle-free chambray robe from Brooks Brother. It's luxurious yet understated, making it one of the best bridesman gifts we could find.
Wrinkle-resistant Chambray Robe, $118, brooksbrothers.com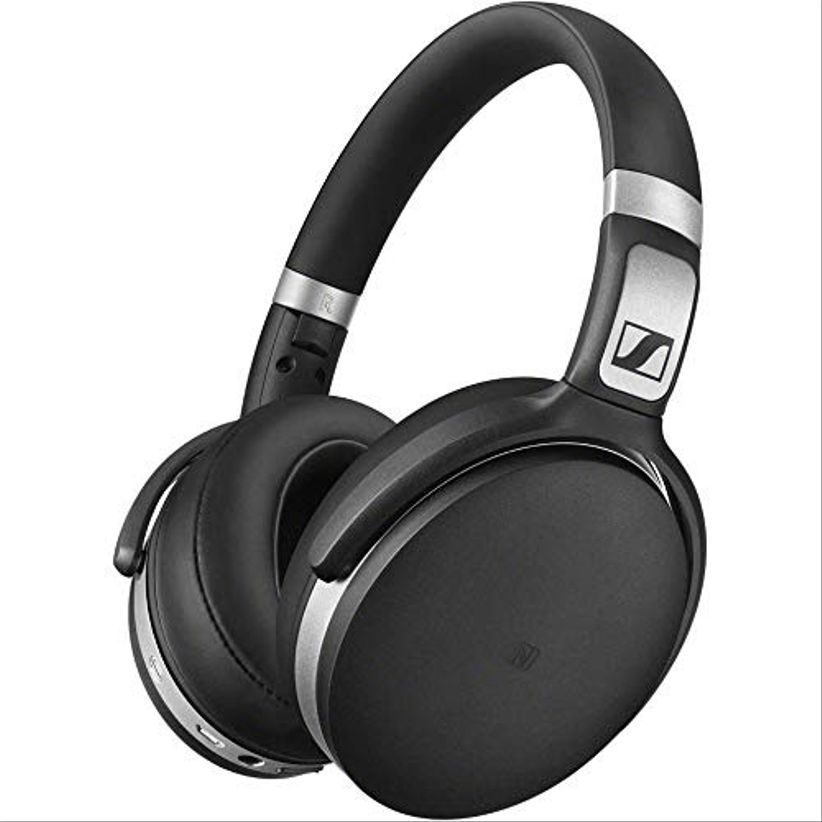 Noise-Cancelling Headphones
Best if you're gifting your bridesmaids: A jewelry box
Here's a gift idea your bridesman will cherish for a long time to come: noise-cancelling headphones. Trust us on this one; they're worth their weight in gold for traveling, studying, working, or just relaxing and listening to music. For a top-quality pair at a reasonable price point, we recommend these Sennheiser headphones. They have amazing noise-cancelling capability and a super-long battery life.
Sennheiser Noise-cancelling Headphones, $158, amazon.com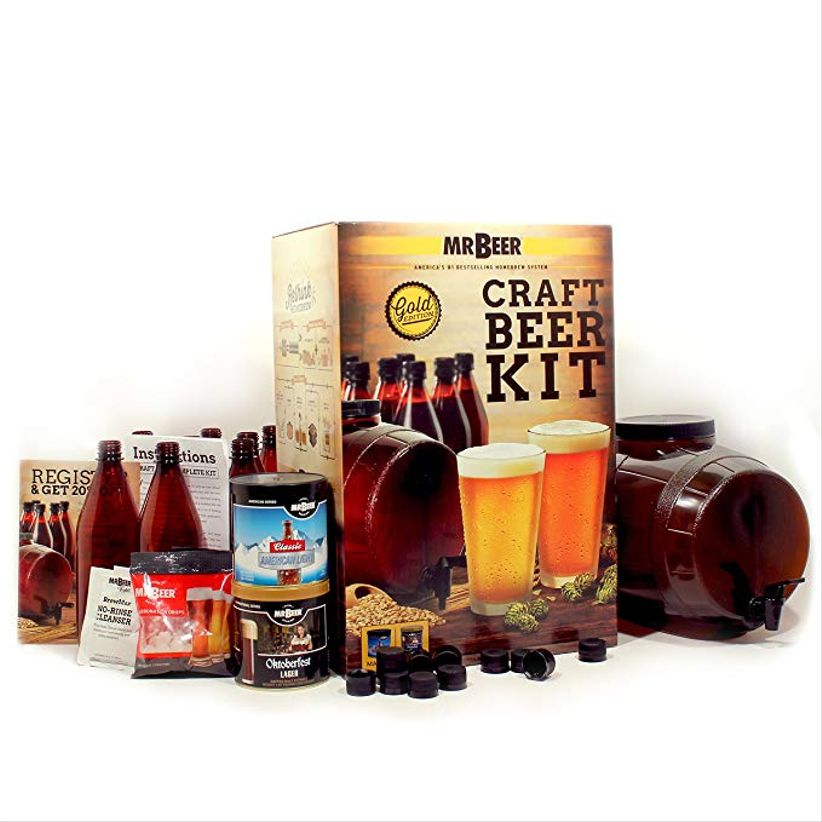 Beer/Cider-Making Kit
Best if you're gifting your bridesmaids: Small-batch gourmet chocolates
We're all about giving each member of your wedding party a gift that speaks to their unique tastes. If your bridesman loves himself a craft brew, he'll love a kit that lets him try his hand at making his own at home. Search for a kit that's complete from start to finish so he doesn't have to spend lots of money buying extra accessories before getting started. One that fits the bill? The Mr Beer Premium Craftbrewing Kit, which contains everything he'll need for his favorite new hobby, and at a great price point, too!
Mr Beer Premium Craft Brewing Kit, $42, amazon.com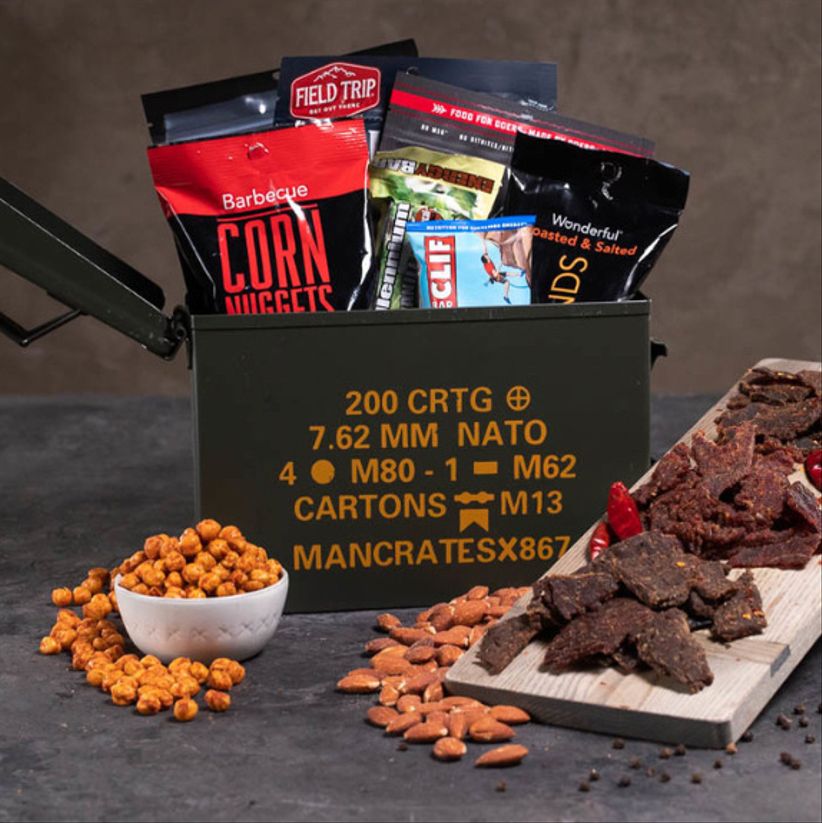 Subscription Box
Best if you're gifting your bridesmaids: Beauty subscription box
We can't think of a guy on the planet who wouldn't get excited over meat in an ammo can, which is why Man Crates made our list of the best bridesman gifts you can buy. Man Crates are curated boxes of jerky and other goodies that ship in irresistibly cool containers, like real wooden crates that come with crowbars, and authentic military-grade ammo cans. The crates come bursting at the seams with everything from nuts to jerky to bacon-covered, well, everything. Our favorite Man Crate, which comes at a totally reasonable price, is the Premium Jerky Ammo Can. It's full of exotic jerky and treats like a Clif Bar and Corn Nuts. Yum!
Man Crate Premium Jerky Ammo Can, $49, mancrates.com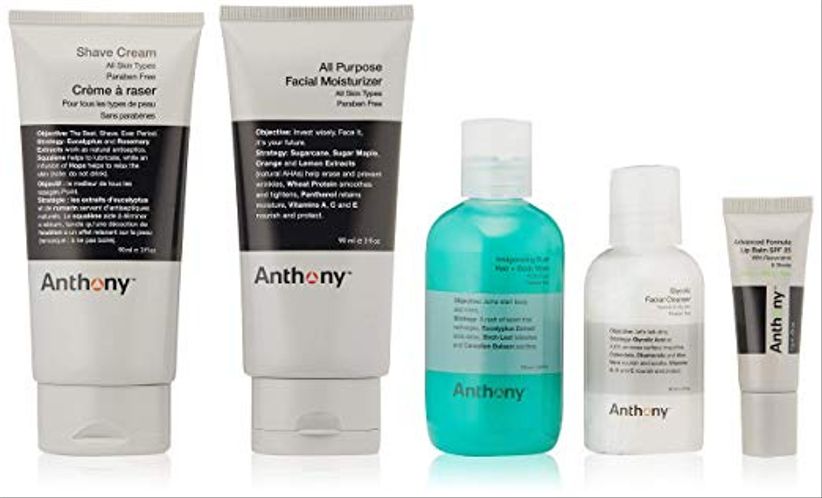 Grooming Kit
Best if you're gifting your bridesmaids: Scent set
Help him elevate his grooming routine (both for the wedding and beyond!) with a top-quality grooming kit. Great for use both at home and while traveling, a grooming kit is a wonderful gift that'll show him you're in touch with his needs. If possible, you might want to find out what products he already uses and give him a set of those. Not quite sure? We love this premium set from Anthony Logistics; you can't go wrong with this popular brand, and their travel grooming kit has everything he'll need, from body wash to facial moisturizer and shave cream.
Anthony Logistics The Essential Traveler Kit, $56, amazon.com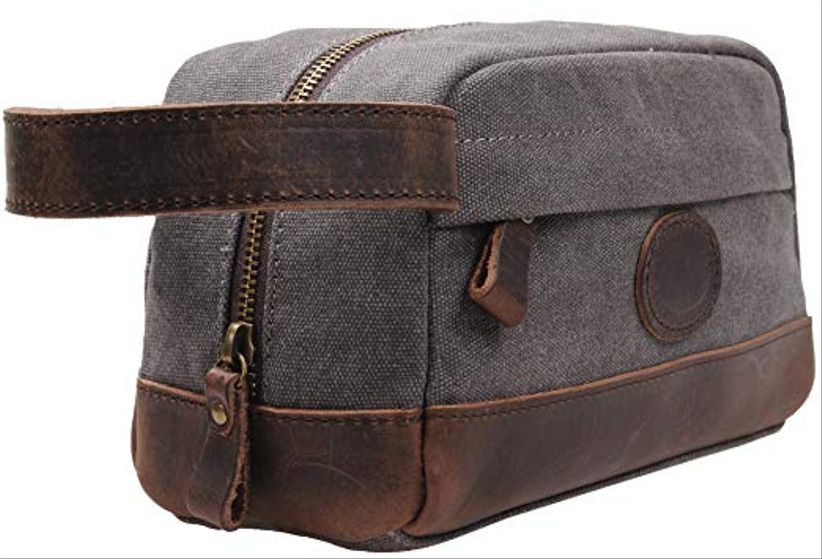 Leather Bag/Dopp Kit
Best if you're gifting your bridesmaids: Weekender bag
If he's already got his product line-up all set, maybe he needs something to carry everything! In that case, a dopp kit or similar leather bag would be a welcome gift. In many cases, you can even personalize it with his initials and your wedding date. Our favorite is this handsomely rugged leather and canvas bag from MSG Vintage. It's a sturdy bag with a roomy interior; there's one large, main opening with a tiny interior pocket for super-small items like dental floss or contact lenses. Another small zip open pocket on the outside of the bag is a convenient extra.
MSG Vintage Leather Canvas Dopp Kit, $14.99, amazon.com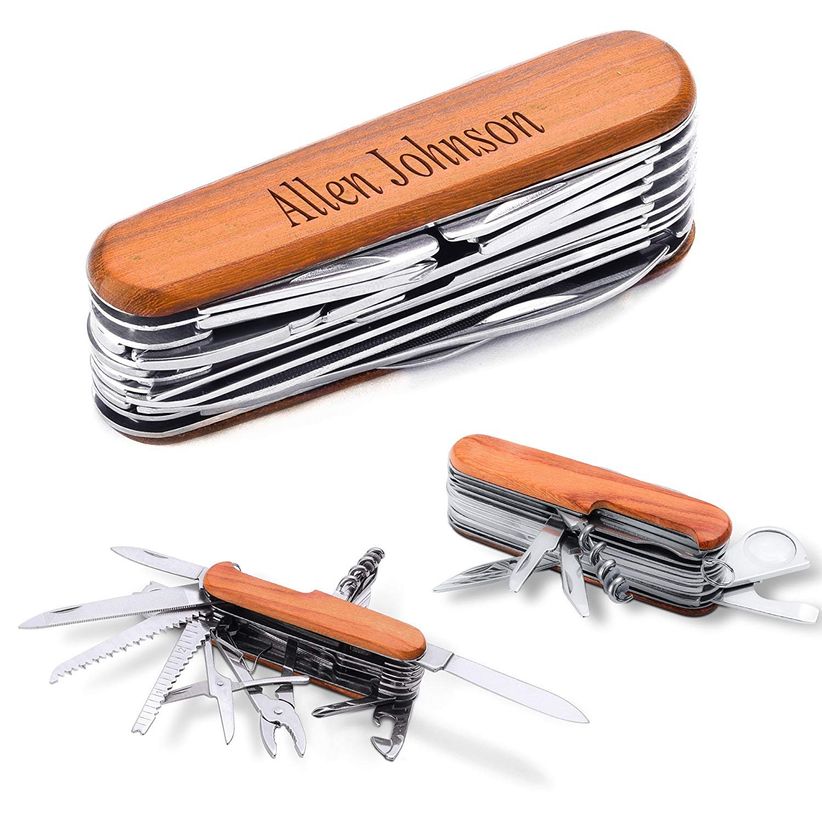 Multi-Tool
Best if you're gifting your bridesmaids: Compact mirror
One of the best bridesman gifts we can think of is a personalized multi tool. After all, he's pretty much guaranteed to use it, and it's a great option if you're looking to give your bridesman a thoughtful gift without breaking the bank. Personalize it with his name and your wedding date for an extra-special touch.
Personalized Multi tool, $12, amazon.com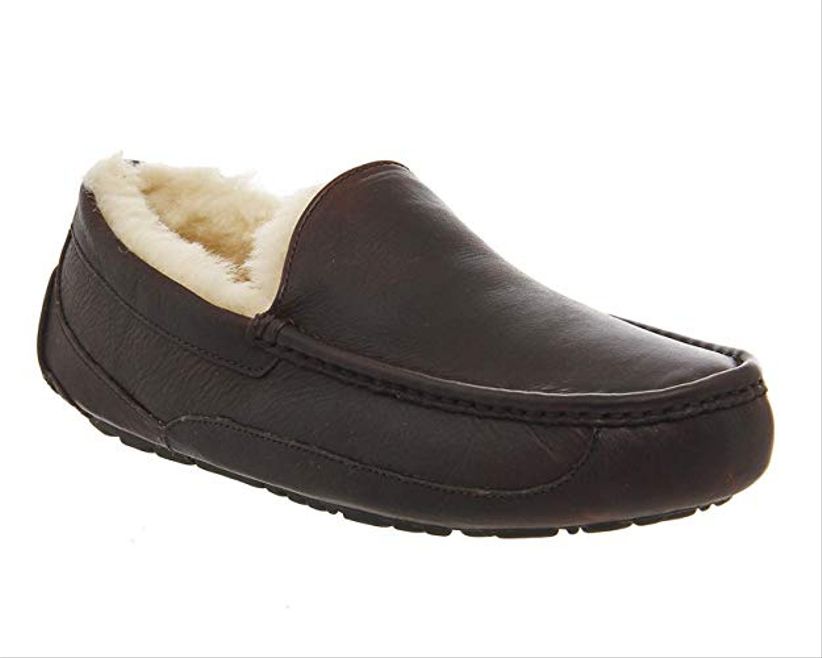 Slippers
Best if you're gifting your bridesmaids: Slippers
Slippers will always be one of the best bridesman gifts. Bring yours years of comfort when you gift him with an ultra luxurious pair of wool-lined slippers. If you're looking for a splurge-worthy pair, check out the Ascot slipper by Uggs. With 100% leather upper and durable rubber soles, he can wear them both indoors and out without having to worry about getting his feet cold or wet.
Ugg Men's Ascot Slipper, $120, amazon.com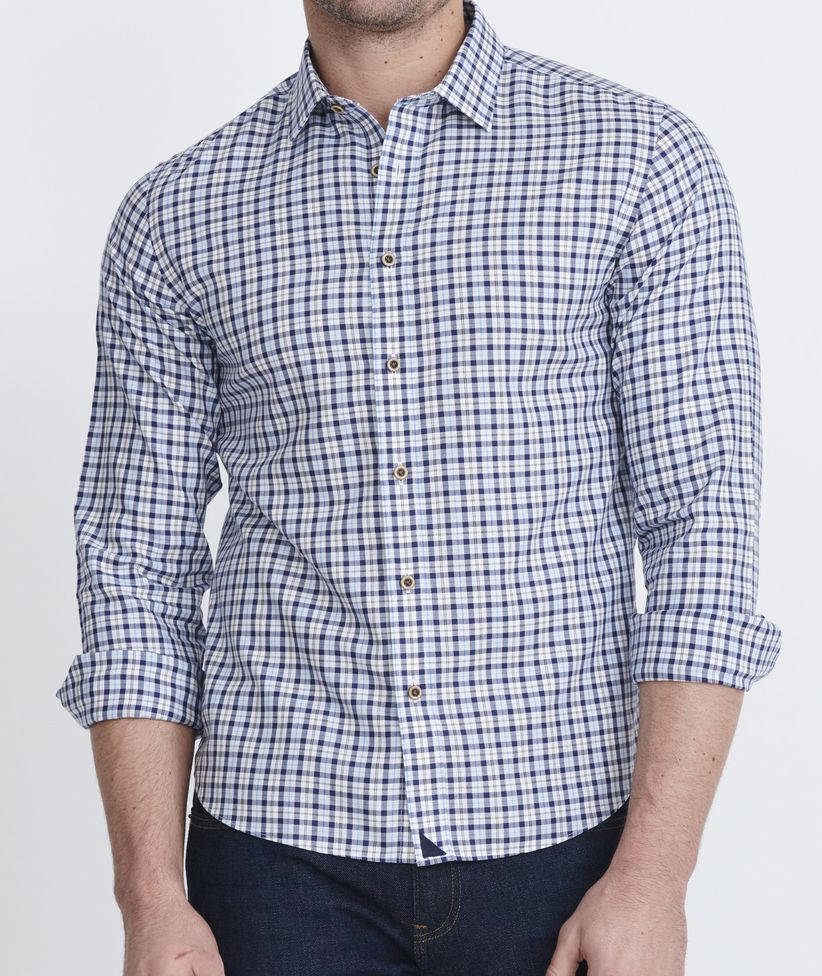 Dress Shirt
Best if you're gifting your bridesmaids: Any article of clothing or accessory
Got a fashion-forward bridesman? He'll love the gift of a smart, button-down shirt from Untuck-It. They've got a whole line of button-down and polo shirts (both short- and long-sleeved) designed specifically to be worn untucked for a casual yet pulled-together look.
Kenwood Wrinkle-Free shirt, starting at $78, untuckit.com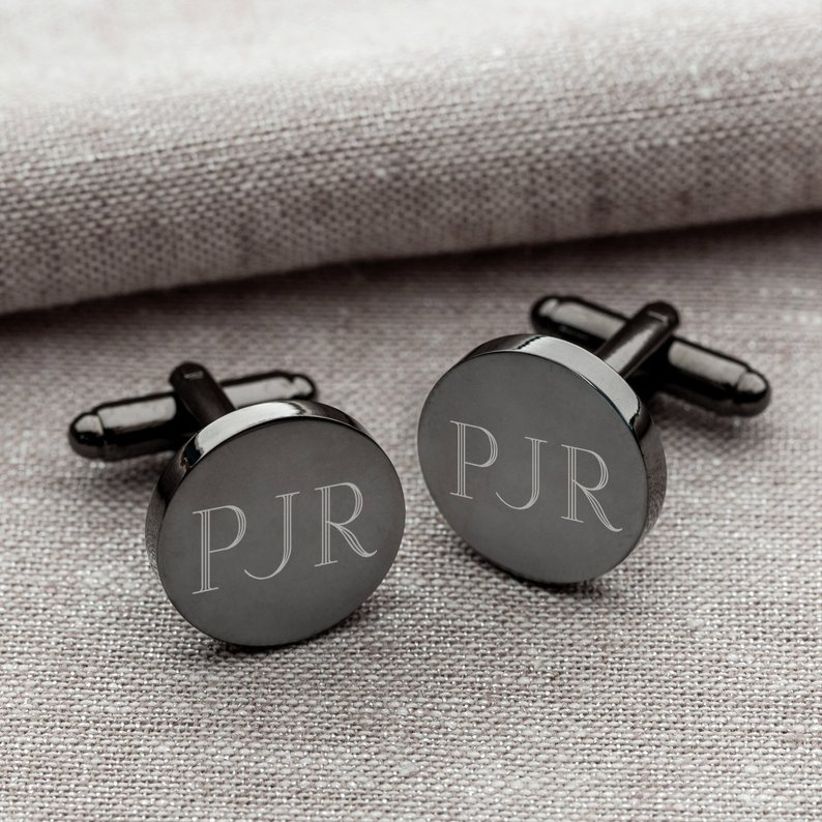 Cufflinks
Best if you're gifting your bridesmaids: Bangle bracelet
Cufflinks never go out of style, and for that reason they're one of the best bridesman gifts you can give. If it's appropriate, he can use them for your wedding, but if you snag some attractive ones, like these gunmetal grey ones from Etsy, he'll be sure to wear them for years to come. Personalized with one, two, or three initials in a classy script, these round cufflinks make a beautiful gift.
Personalized Round Gunmetal Cufflinks, $20, etsy.com