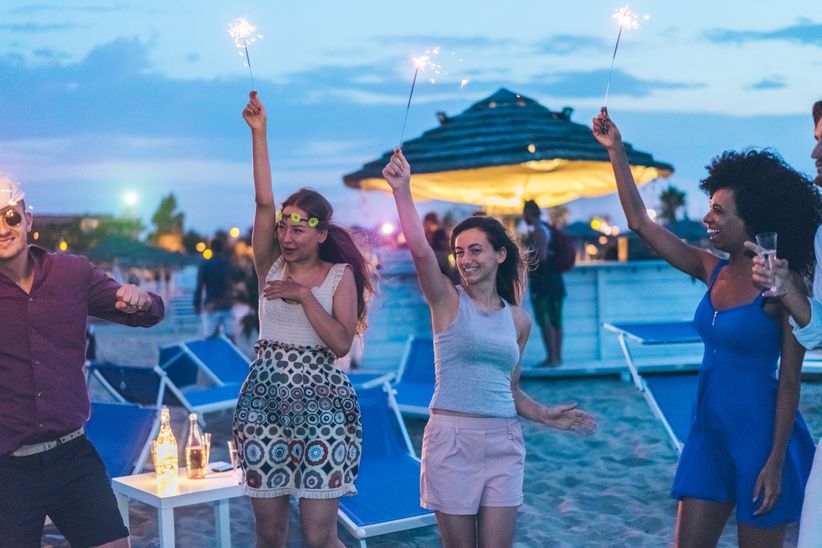 Planning your bachelorette party and not sure where to take your girl gang? Look no further than these bachelorette party destinations on the East Coast, where you'll find everything from diverse weather and major culture to awesome history and must-see sights. And while the West Coast may have their own distinct vibe, the East Coast offers vibes for every crew—like outdoorsy, urban, beachy, and beyond!
Browse this list of our top bachelorette party destinations on the East Coast and pick your favorite!
You want: Beachy and Glam
Go to: Miami, Florida
If you want a resort experience at your bachelorette party destination on the East Coast, no need to pack your passport; just meander down to Miami! Select any of the splashy hotels along tony Collins Avenue and you and your girls will be in for a treat of a trip: Most have resort-style accommodations including sprawling pools, bars, restaurants and clubs, and are just steps from their own stretches of sandy beach. Play celebs for the weekend and divide your time between luxury spa treatments, cocktails by the pool, shopping along Lincoln Road, sushi dinners and dancing till dawn—it's all within walking distance during your Miami bachelorette party, just don't forget to dress the part! (You may need to re-up your bikini supply.)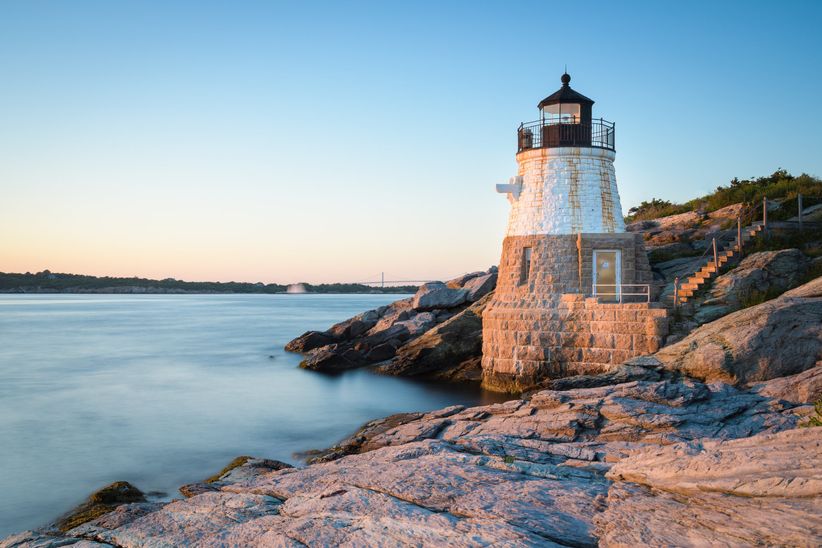 You want: Preppy and Classy
Go to: Newport, Rhode Island
This East Coast summertime haven is also a perfect spot for bridal parties who are all about that yacht life. Stay at one of the island's storied hotels (Gurney's or the Breakers will have the best people-watching), then spend your sunlit hours browsing the local real estate on a mansion tour, striking a pose during beach yoga, or paddleboarding the harbor alongside the who's who of New England. After your requisite sunset champagne, head to the Market Square neighborhood for waterfront dining on ultra-fresh seafood. Finish off your night with live music at one of Newport's many outdoor venues—just keep walkin' till you and your girls hear something you can dance to!
You Want: The Total Bachelorette Party Experience
Go to: Myrtle Beach, South Carolina
Delightfully overstimulating and just campy enough, Myrtle Beach has been a party-ready bachelorette party destination on the East Coast for generations, drawing fun seekers and sun seekers to its seemingly endless boardwalk. Down here, you'll find rowdy beach parties that start with the sun and end… never… amenity-packed resort-style hotels lining the beach (just take your pick!), casinos, and enough activities to pack your itinerary to the gills (alligator airboat tours, anyone?). Of course, if you simply want to spend your days on the surf getting tipsy with the girls, that's OK, too, but you won't want to miss at least a couple of Myrtle Beach's iconic attractions: Catch a show at the Carolina Opry or go for a spin on the towering SkyWheel. Cross those off your list, then spend the rest of the time sipping margs and BBQ—sounds good to us!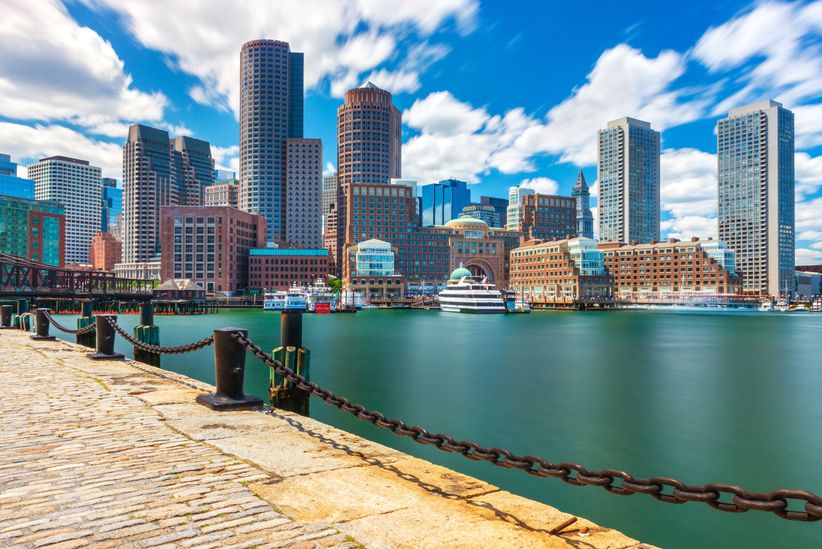 You Want: City Vibes with a Little History
Go to: Boston, Massachusetts
Dubbed America's oldest city, Boston boasts a rich revolutionary history and all the trappings of a metropolitan playground—like an amazing bar and restaurant scene, entertainment, great sports and more. Its distinct neighborhoods offer unique experiences tailored to your style—choose vintage-y Beacon Hill for cobblestone streets and cute cafes, the energetic Downtown Area for all the touristy haunts and proximity to the pretty city park, or cross the river to Cambridge for an artsy vibe and quaint shops. For activities during your Boston bachelorette party, don't skip the duck boat tours—amphibious boats that'll take you through the harbor, then on land through some of Boston's most historic sights—or grab seats at a game for one of the city's many sports teams (come ready to party: fans are famously rowdy!). For good eats, hit up the North End, the charming Italian district, where handmade pasta and an hour-long wait for cannoli will hit the spot. And to get your fix of history, all you have to do is walk: from the Freedom Trail to the Boston Tea Party ships, it's all in plain view!
You Want: Southern Charm
Go to: Savannah, Georgia
With its centuries-old willow trees and lush gardens, southern mansions and artsy culture, and welcoming personality, Savannah is the perfect little city and bachelorette party destination on the East Coast. By day, lose yourself on a local walking tour (they've got one for just about every pursuit, from historic architecture to Southern cuisine!), or hop on a riverboat and see the city from the river. And, don't miss the city's plentiful art galleries—it's home to one of the south's best art universities! By night, Congress St. is where it's at. Get your fill of BBQ and southern-style seafood, then choose your own adventure: Will it be upscale wine bar or dive-y pub? Savannah's got both on lock. The next morning, shop off your hangovers along River Street, where you'll find shops and cafes to keep you entertained till sundown. Or just find a shady spot in mossy Forsyth Park—whatever floats your riverboat!