Often considered the peach of the American South, Atlanta is a special place to plan a wedding. For lovey-dovey duos who fell in love in the capital of Georgia, there are endless opportunities for photo-worthy spots to celebrate the new milestone in your relationship. Especially if you want a little bit of country and a little bit of city, there are a variety of engagement photo locations in Atlanta to choose from — from vibrant parks to impressive city views. Just remember one thing: it's called Hotlanta for a reason. Though it's an affordable place to build a home, keep in mind that the summer sun is unforgiving, and to avoid a sweaty mess, try and plan these photos for the fall or spring, when temperature are manageable.
Here, some ideas for engagement photo locations in Atlanta.
Atlanta Botanical Gardens
Inside of a busy metropolitan with chaotic traffic and lots of honking is a hidden oasis. Often referred to as the "emerald jewel" of the city, the Atlanta Botanical Gardens have been a beautiful escape since 1976. In the heart of Midtown, you'll find 30 expansive acres featuring woods, gardens and fields. Many are themed, like the Alice in Wonderland garden, making it an ideal spot to show off your own fairytale in the making. Walk hand-in-hand through the blooming aisles, or lay on the grass and glance up at the camera.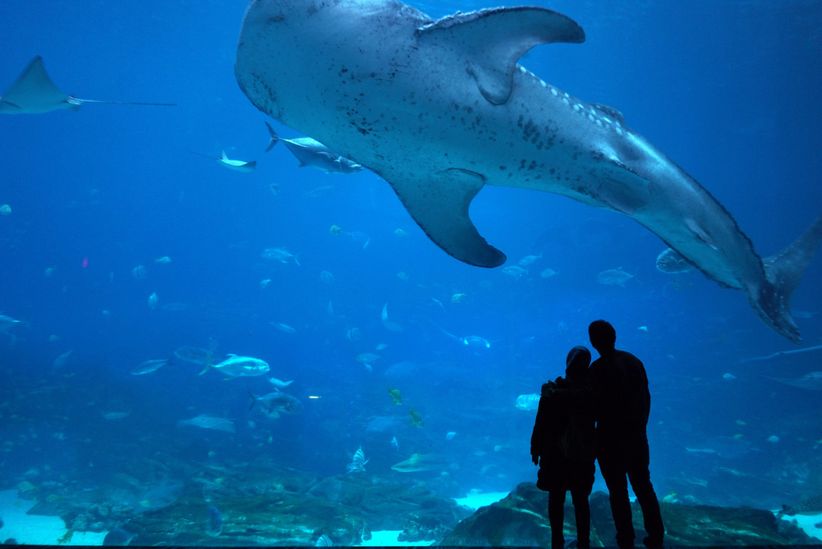 Georgia Aquarium
Though there are endless fish in the sea, there is only one that was meant to swim along this life with you. For couples who enjoy the ocean and the wonder of the waters, the Georgia Aquarium is a dreamy engagement photo location in Atlanta. You can walk through the many areas and take photos near penguins, brightly-colored schools and more. You'll only need to pay an admission to capture the right shot.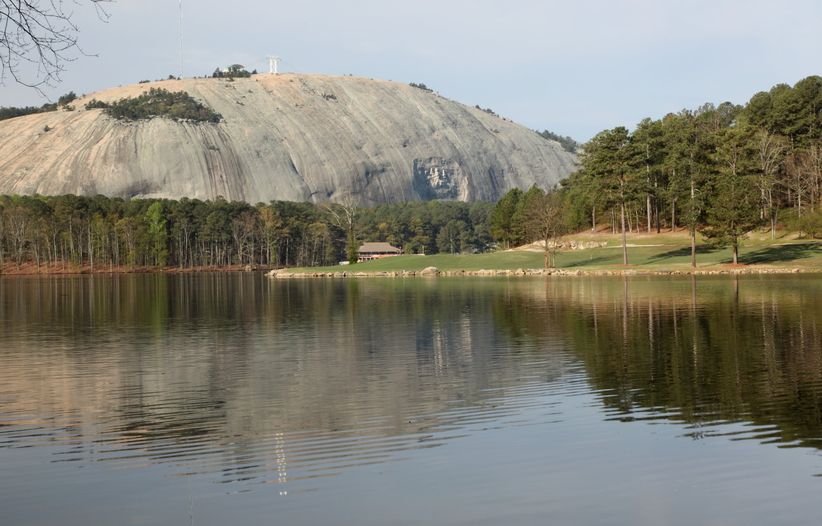 Stone Mountain
If you want to escape the urban feel, consider making the 30-minute journey to Stone Mountain. This quartz monzonite dome monadnock is beloved by Georgians, since it features sprawling views of the city and the nature surrounding the area. Depending on what type of engagement photos you desire, you can either hike the 1.5 miles up the mountain, or take the Summit Skyride. No matter what you choose, you'll feel as if your love is on top of the world — or at least, Atlanta.
Centennial Olympic Park
Free, vast and gorgeous? Sign us up! Right in the mecca of Downtown Atlanta is this 21-acre public park that was built for the 1996 Summer Olympic Games. Now, it's full of playgrounds, green areas, fountains and other ideal engagement photo locations right in the heart of Atlanta. Especially if you and your partner are Georgia-natives and hosting your shindig in this city, everyone will recognize this spot and it will play a tribute to your history.
Fox Theatre
Every city has a landmark that's recognizable across lands and countries, and for Atlanta, the Fox Theatre is a big one. Not only does it make for
a vintage-inspired
engagement photo location in Atlanta, but it has a fascinating history (you know, just like you and your partner!). It used to be a movie place, now it's a performing arts venue right at the heart of the historical district. It's original intention though? As part of a large Shrine Temple. Who knew? Steal a smooch under its glowing sign and get ready for the next act in the performance of a lifetime.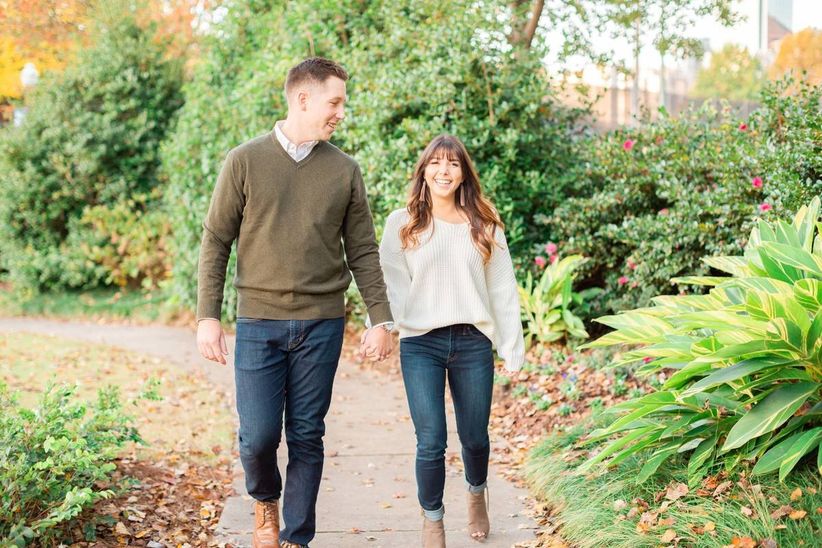 Piedmont Park
Atlanta has a wide selection of parks, with Piedmont Park as one of the most iconic. Just a mile from downtown between midtown and the Virginia Highlands neighborhoods, you'll find lawns to lay on, trails to trek and pretty mini-lakes. You can stroll, picnic, laugh or simply pose at sunset or sunrise — the choice is all yours.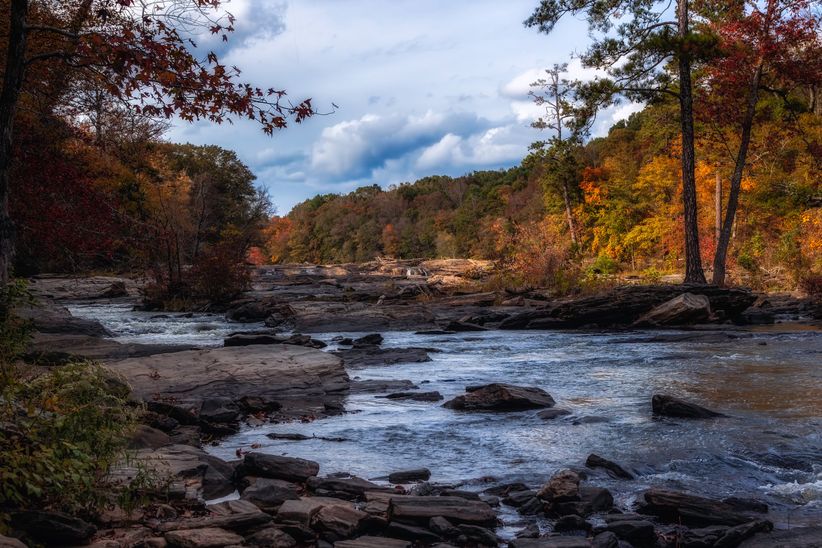 Sweetcreek State Park
Because this gem of Mother Nature is only 15 miles from downtown Atlanta, it's a popular area for Saturday escapes. This is why you should go during the week, when fewer people flock to this pretty state park known for the relaxing and serene creek that runs through it. You can walk across the stones barefoot, snuggle under a tree and capture other natural images that'll have your guests going 'Aww!'