The 2018 First Dance Songs to Start the Party on a High Note
These are the 2018 first dance songs that are sure to set the tone for an amazing wedding reception.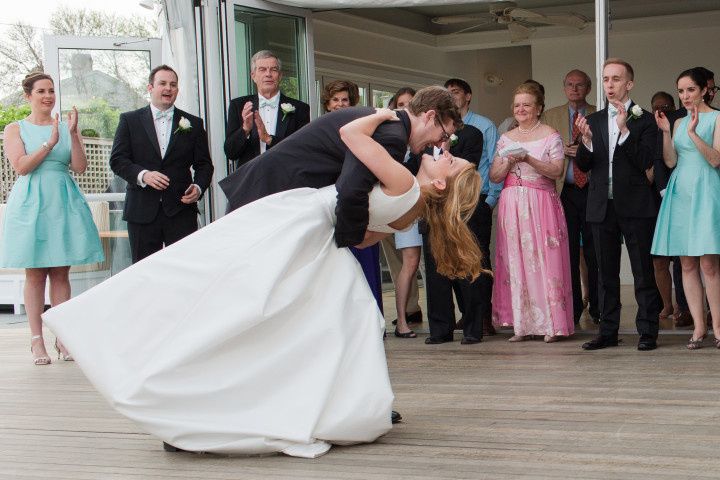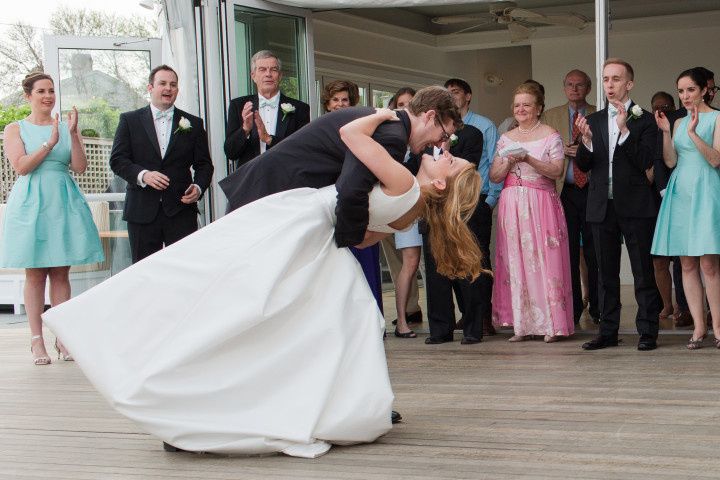 Photo: shoreshotz photography
The first dance song you select is not only the soundtrack for one of your wedding's most memorable (and romantic!) moments, it truly sets the mood for the rest of your reception. If you and your partner are into more modern-day tunes, there are lots of 2018 first dance songs to choose from. While some of these songs are current radio hits (hello, Ed Sheeran!) others are a bit lesser known and will likely surprise (and wow!) your guests.
Check out the 2018 first dance songs we're predicting will be hot this year.
"God Only Knows" by John Legend and Cynthia Erivo
We love a good cover, and this is one of the best of the best, sung with great passion by two talented artists. The original Beach Boys tune has been a first dance favorite for a while now, but we have a feeling this version (which was first performed at the 2017 Grammy Awards and then recorded) will be one of the top 2018 first dance songs.
"Perfect" by Ed Sheeran
Can we just call Ed Sheeran the undisputed king of 2018 first dance songs? Okay, we know it's early, but this new song is so utterly romantic that we can't get enough. We expect this song will overtake Sheeran's other first-dance favorite "Thinking Out Loud" (a major hit in 2017) as the top first dance tune this year.
"How Would You Feel (Paean)" by Ed Sheeran
If you love Ed Sheeran, but want a first dance song that's a bit more unique, this tune is our recommendation. It's just as sweet as Sheeran's other first dance favorites, but hasn't received the same air play—yet.
"Helium" by Sia
A bit of an edgier choice, but we love Sia's dramatic and emotional vocals on this track. It's ideal for a couple who has been through a lot of ups and downs together, but whose relationship has thrived regardless. And we love the line, "But even Superwoman/Sometimes needed Superman's soul."
"I'll Name the Dogs" by Blake Shelton
This tune will surely be one of the top 2018 first dance songs for country fans (just watch the video!). We like the cheeky lyrics, and its upbeat and joyful feel is perfect for a laid-back celebration.
"Greatest Love Story" by LANco
If you and your future spouse were childhood sweethearts, you should definitely check out this country favorite. The lyrics truly tell a story, and will definitely capture your guests' interest and attention.
"Love" by Lana Del Ray
We are pretty much obsessed with Lana Del Ray's dreamy, retro sound, and this song is particularly gorgeous for a first dance. It's definitely unique and a bit edgy, but just right for the couple who doesn't want a cookie-cutter wedding (or the same-old first dance song).
"Best Part" by Daniel Caesar (feat. H.E.R.)
If you're looking for a first dance song that's a bit sexy, this R&B tune is ideal. With lyrics like "You're the coffee that I need in the morning/You're the sunshine in the rain when it's pouring," it's no wonder that fans have been staging marriage proposals at Daniel Caesar concerts with this song as a romantic backdrop.
"My Forever" by Tamar Braxton
The smooth and sultry vibe of this tune will put your guests in the mood for love. The breathy vocals and the meaningful lyrics make this is a surefire favorite when it comes to 2018 first dance songs.