It's time to fess up about your wedding planning habits!! We want to know...
Are you innocent? 😇 Or guilty?? 🙊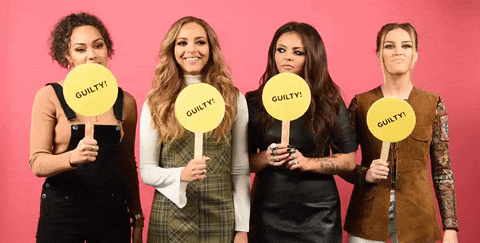 Click through each of the discussions linked below and tell us if you're innocent or guilty:
Did you start wedding planning before the proposal?
Did you post about your proposal on social media before telling your family?
Have you ever been caught staring at your engagement ring?
Have you bought yourself any engagement swag?
Do you change your "how we met" story?
Do you talk about your wedding nonstop?
Do you plan your wedding at work?
Are you more excited for the honeymoon than the wedding?
Was the last text (or email) you sent about wedding planning?