55 Reviews
Recommended by 100% of couples
Quality of service

5 out of 5 rating

Average response time

5 out of 5 rating

Professionalism

5 out of 5 rating

Value

5 out of 5 rating

Flexibility

5 out of 5 rating
15 User photos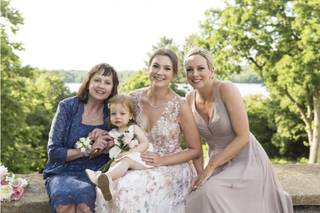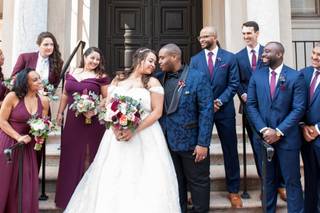 + 11

photos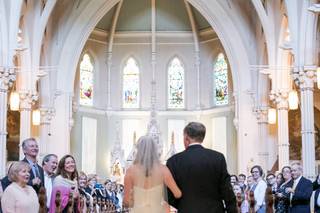 Jej

Married on 07/01/2022

You can't go wrong with Leise!

I didn't want to miss my cocktail hour for pictures and Leise was game to move through them pretty fast. I ended up absolutely loving the photos!! Leise is super talented. You can also hire her for just the wedding and not the whole day, so if you're on a budget that's a great option. She was also very accommodating and came out to our town for engagement photos, which were included and came out great. I told her I wanted pictures that were natural and happy, which she delivered. She'll make a list with you so you don't forget anything on the day. Highly recommend!!

Jay C.

Married on 08/06/2021

Exceptional wedding photographer

Hiring Leise to photograph our wedding day was one of the best choices we made. From the first call we had with her she put us at ease and made us feel so comfortable like we had known her for years. Her "Get to Know You" session was so helpful both for her to get to know us and for us to get excited about being photographed, which usually makes both of us uncomfortable. On the wedding day Leise was always there to capture all the special moments and was right there when we wanted to get a picture with someone, but she was also able to blend in to capture candid moments. She turned around our photos much more quickly than we expected and we cannot wait to order an album and prints.

Hannah

Married on 10/10/2020

All around fantastic

Leise was the perfect photographer! Her photos captured all of the special moments of our day and more, and her calm, easygoing nature made us feel really comfortable and natural in front of her camera. She easily rolled with all of the photo ideas we had and any last changes throughout the day, and her final photos came out quickly and beautifully.

Leise Jones Photography's reply:

Thanks for these lovely words, Hannah! It was so special to be part of your wedding. There is a photo of you two standing under the chuppah, with the sunlight streaming behind you, that is one of my all-time favorites!

Are you interested?

Send a message

Meghan M.

Married on 09/11/2020

Absolutely wonderful!

Leise Jones did the photography for my September wedding.
Leise is an incredibly talented photographer and a wonderful person who is passionate about her work. She captured all our memorable moments. The whole wedding experience goes by so fast and I am grateful to have such amazing photographs of my husband and I, as well as, my family and friends to remember it by.
I would highly recommend Leise Jones Photography!

Leise Jones Photography's reply:

Thanks, Meghan! I will say that your wedding is the only one I have ever been to that featured a dunk tank! That - and the fact that you and your families wonderful - made the photos extra fun for me.

Accommodating Photographer and Incredible Photos

Leise is incredible!!! She took amazing photos of our wedding, got them back to us very quickly, and was extremely easy to work with.

Due to COVID, we had a small backyard wedding with a lot of precautions. We asked Leise not to take photos of us getting dressed, to keep a distance from us and our guests, and to wear a mask the whole time. Leise was more than willing to accommodate everything we asked without trying to pressure us into anything we weren't comfortable with. She was also very open with what potential exposures she and her family have in day-to-day life.

At the wedding itself, Leise seemingly made herself invisible, although we saw afterward in the pictures she had been all over the place, capturing every moment beautifully. When our schedule slipped, Leise stayed for extra time to make sure she took our portraits and captured the Hora and Toasts.

Leise emailed us with a few initial photos 4 days later, and 17 days after the wedding she emailed us the full album. We have rights to do anything we like with them (print them, post them on social media, etc.). In addition to all the shots of us looking pretty and our guests looking like they are having fun, she captured some really neat action shots of our flower girl in mid-petal drop and of our guests putting the top on our Chuppah.

We can't recommend her more.

Leise Jones Photography's reply:

Thanks for this wonderful review! I loved being at your wedding. Even though it was a small Covid wedding, there was so much joy and happiness and love, that it FELT huge! I think a lot of the photos reflect that, too. It was a pleasure being there!

Featured

Caysie H.

Married on 10/26/2019

Absolutely Amazing

It is pretty impossible to describe how wonderful an experience we had working with Leise in the space allotted but I will certainly try! Three years ago, Leise was the wedding photographer for my friend's wedding in which I was a bridal party member. The photos from that wedding were stunning and the photos of me and my husband, who was my boyfriend at the time, on the dance floor were my absolute favorite of us! I just knew that when it was our turn, we would need to work with Leise. And a handful of days after we were engaged, Leise was my very first wedding related call! From the Get to Know You Session at the college where my husband and I met, until the last few snapshots of our wedding reception over a year later, Leise has been an incredible source of calm, a phenomenally organized and thoughtful partner in this wedding planning process and OF COURSE an amazing photographer. Prior to the wedding, we worked on a shot list. She asked the most thoughtful questions about family member photo configurations, learning the names of everyone and who should be paired with whom in which photos. SUCH DETAIL. Her photos are real, genuine, and FULL of love. Leise even jumped in with my bridesmaids to help bustle my dress! She is such a fun and professional collaborator, working closely with our other vendors to make our day flow so smoothly. We loved working with Leise and will reach out to her for every important event and milestone in our life. Leise remains one of the BEST aspects of our wedding day and I feel incredibly grateful that our memories were documented by her. Thank you, Leise!

Emily S.

Married on 09/12/2019

Still getting compliments about Leise! :)

We are SO HAPPY that we booked Leise as our wedding photographer! She is so welcoming, thoughtful, flexible, and supportive. From our very first meeting she helped us feel comfortable and relaxed, while also walking us through lots of details and questions (which is not an easy thing to do!). She is extremely knowledgeable and helped us think through not only our photography schedule, but also the schedule of our event itself! Since we didn't have a wedding planner, her expertise had a huge impact on our ability to put together an event that ran smoothly. Leise was very flexible and worked with us to find a photography package that fit our budget and goals. Her photos are wonderful and immortalize so many lovely moments that I would have missed or forgotten without her there to capture everything for us. Leise is such a pro and anticipated so many of our questions, needs, and things we didn't even know to think about! We continue to get compliments from both our families about how great she was to work with :) We absolutely will recommend Leise to anyone else looking for a wedding photographer in the Boston area. She's fantastic!

Leise Jones Photography's reply:

Thanks, Emily! This is such a nice review and I really appreciate it. Your wedding was so fun and laid-back and really represented YOU, which I loved to see. It was an honor for me to be there!!

Alexa S.

Married on 08/30/2019

Leise Jones is YOUR Photgrapher

I don't even know where to begin to describe how amazing, kind, and talented Leise is. If you want a photographer that will support you, guide you, be extremely accessible, and take breathtaking, REAL photos - then Leise is your girl! From the very beginning Leise was there to support my husband and I, and not just from a photography standpoint. She helped us learn about what to expect in the general process leading up to the day and of course, what to expect the day of. Obviously, we had no clue what we were doing or what to expect, but Leise was there to keep us calm and put things into perspective to help us make any decisions. We had Leise do our "Get To Know You" photos, which are essentially engagement photos, but she names it differently because she uses this as an opportunity to truly get to know the couple she is working with. We were relaxed the whole time and she let us BE US. My husband and I knew right away that Leise was special because of her approach, high level of expertise, and her portfolio of work. For our wedding day, we relied on Leise heavily, and boy did she step up! We also had a second photographer, Danielle, who was simply wonderful and fun to work with. Leise just knew what to do, what to say, and where to be - and she worked with my other vendors extremely well. Many of our guests were raving about her, especially because she took the time to learn everyone's names and special needs/accommodations - now that's a photographer who TRULY cares. Her photos speak for themselves, but Leise had our backs from the very beginning we signed our contract with her. Her dedication, honesty, and personality are a huge part of what makes her the amazing photographer that she is. BOOK HER!!! I promise you not only will your photos be the photos that you always dreamed of having to look back on your wedding day, but you will have a photographer that will go above and beyond for you on the most important day of your life.

Leise Jones Photography's reply:

Wow, Alexa, thank you for this amazing review! We loved working with you and Joe and your incredible families! Thank YOU!

Erin D.

Married on 06/02/2019

Look no further for your wedding photographer

Leise is the best! Not only is she a fantastic photographer, but she is an all around wonderful person. Leise was detail-oriented, fun, and most importantly captured gorgeous photos of our day. Several family members commented "your photographer is awesome!" because she moved us through the "formal" photo taking process with both professionalism and humor. We had a lengthy shot list of small group photos that we wanted and Leise was all over it, making sure we checked everything off the list. Her experience shines through in everything she does, and we loved working with her!

Leise Jones Photography's reply:

Aw, thanks, Erin! I think you're an all around wonderful person, too! I loved working with you, Mike, and your families!

Allison P.

Married on 10/12/2018

Leise is a joy to work with!

Leise's photographs are amazing and working with her was a pleasure. She was friendly and knowledgeable. Any time we had a question she had the answer ready before we asked. The "Get to Know You" session was a great way to get to know each other and practice working with a photographer. On the day of our wedding, she was so helpful in getting everyone organized. Our formal photos took no time at all - she directed everyone efficiently and checked in with us throughout the reception. The photos we received are beautiful. From formal, to informal, to candids, every single photograph is great. We highly recommend Leise as a wedding photographer.

Leise Jones Photography's reply:

Thanks so much, Allison! You two were awesome to work with. It was an honor to be the one to document your day.

Angela

Married on 08/18/2018

We could not have asked for a better experience than we had working with Leise! She is the utmost professional and made us feel at ease at every turn (even when I was inexplicably 15 minutes late to start the family photos!). She knows her stuff and was able to secure amazing shots of our special day while being unobtrusive to the point of making me wonder if she had received earlier training as a ninja. She was equally able to keep chatty uncles and squirrely kids in line while snapping away and never missing a key moment. We loved working with her and recommend her highly.

Matt

Married on 07/21/2018

Leise was an absolute joy to work with! We knew choosing a photographer was going to be a challenge for us, not because we had particularly challenging style in mind, but because we had a wedding full of people who are notably and unashamedly camera-shy. While the quality of the work was in course important, finding a photographer who really got us and had a great energy and knew how to deal with tricky subjects was actually the most important thing. Leise was that photographer, hands-down. She listened to what we had in mind and delivered in spades. We wanted to see all the moments we'd miss during the day, just by the nature of not being able to be everywhere at once—it's like she cloned herself on that day and captured every last candid moment. Enjoying our photos (which were delivered blazingly fast just a month after the ceremony—I know friend who waited six months to see theirs from other photographers) was like reliving the best parts of the day from a whole new angle. She got photos of people (smiling too!) who I have never seen in front of a camera, let alone looking like they were enjoying it. If this kind of great chemistry and flow is important to you for your big day, Leise would be a perfect fit for you—she definitely was for us.

Maggie

Married on 05/26/2018

Leise is amazing! She captured real wedding moments in such a beautiful way. She was such a pleasure to work with and made us feel comfortable every step of the process from the getting to know you session through our wedding day. She was great at getting our large families organized for efficient photos at the right time. Next time we need a photographer she will absolutely be our first call.

Amanda

Married on 03/24/2018

We loved having Leise as our wedding photographer. Not only does she take amazing, heartfelt photos which speak for themselves, she was also such a great presence on our wedding day. She was high energy yet calming at the same time - all our friends and family raved about her. We loved the time we shared with her and the pictures she took for us - we would absolutely recommend her to anyone looking for an amazing wedding photographer.

Sisir

Married on 03/17/2018

Leise was an absolute pleasure to work with. We had our wedding in Boston in March 2018 and I was initially very apprehensive about photography as I generally don't like posed pictures. Leise helped us structure our event such that the key photographs were all taken in alotted 1/2 hr slot and the majority of the pictures were mostly candid. She captured our day wonderfully and we are very happy with the results. She also made an effort to aquaint herself with everyone in the wedding party and in the end was part of our families and we loved having her at our wedding. Also I must thank here for the guidance based on her experience with other weddings on the little things such as "where the boutenniere's go on a suit!"

She was very flexible to our unique needs of a cross cultural wedding (south indian-jewish mash up). She was focused on the day and was 100% on top of her game, its a pleasure to watch someone who is at the top of their craft and we recommend her highly to other couples! The guests at the wedding also like her a lot, she was warm and enjoyable to be around and made the experience fun for all!

Yay! Leise!

Sisir & Rebecca
Mar 17th, The Bostonian Hotel



Jillian

Event on: 01/13/2018

Leise is a fantastic person as well as an amazing photographer. We have her booked for our wedding coming up in October 2018 and she includes a get-to-know-you photo session akin to engagement photos, which is the event I am currently reviewing. She was flexible setting up a time with us since we live out of state, and even spent some extra time chatting with us, sans camera. Getting to know her background and experiences gave me a deep appreciation for what she does. Leise made us feel so comfortable during the photo shoot that we were able to really be ourselves. That level of comfort shows in the beautiful pictures she took! I was pleasantly surprised and impressed by how quickly she got the photos back to us, and I am truly in love with them. Everyone I show them to comments on how wonderful they are, how talented Leise is, and that they look forward to having her at the wedding. And I couldn't agree more! I am that much more excited for my wedding day, and it is a relief knowing we will have Leise there to capture the moments in stunning art form for us to cherish forever. I would highly recommend Leise to anyone in need of photography services! I cannot say enough good things about this fabulous human being and her work.

Jessica

Married on 01/06/2018

If you are looking for a photographer to capture your special moment--wedding, engagement, birth of a child, new home, new chapter in life..whatever! Hire Leise NOW! She is not only the most incredible and professional photographer, but such an amazing person. Leise will take the time to get to know you, who you are and what your story is. To me, that is the making of the perfect photographer--because she will know what you are trying to share <3 I had the great pleasure of having her work with my husband and I for our wedding, and it was such a blessing. She was coaching us through the whole process, captured the most beautiful photos, edited them and got them back to us with such a quick turnaround. Seriously, email her now..she's the best ! :)

Alyssa

Married on 09/30/2017

Leise was an absolute pleasure to work with. She made it a point to reach out to me the "mother of the groom" to make sure that everyone got the photos on their wish list. We had ALOT of family and she was very organized with getting them all taken. The best part is that she captured ALL of the happiness and love! My favorite was the range of emotions during the mother son dance (realized i am not crying is not my most flattering) but displayed the raw emotion of the moment and of course the ones of my grandbabies.

+ 3

photos

Caroline

Married on 09/30/2017

Leise is wonderful! For months after the wedding, people commented on how wonderful the photographer was. Our photos are gorgeous too! Leise was so awesome to work with throughout the process and was amazing on wedding day!

Leise Jones Photography's reply:

Thanks, Caroline!! I loved working with you and Kyle and your families, too!

Donna

Married on 07/09/2016

Leise was an amazing photographer and she was so fun to work with! Both my husband and I aren't used to being in the spotlight but Leise made it so comfortable so we could focus on enjoying our wedding day. I love looking at our wedding photos and she captured our day so beautifully.

Leise Jones Photography's reply:

Thanks, Donna! I remember how much you warmed up after our Get to Know You Session, so I think that helped you feel comfortable on your wedding day. Plus, you and Dan look so great together!

Elizabeth

Married on 06/25/2016

Leise was amazing! Her photos captured our day so perfectly, and I loved how natural they all were. We loved all of the pictures so much that it's impossible to choose favorites! She was wonderful to work with; you can tell that she truly loves what she does. She was just as excited about our wedding day as we were! She was also an awesome guest at our wedding, and our guests all felt like they were able to approach her to ask for pictures. We'll definitely use her again!

Lynn

Event on: 06/23/2016

We worked with Leise to take headshots of individual and groups of employees for use in marketing materials. We also worked with Leise to come into Boston public school with us, where we do most of our work, to photograph students in classrooms. Leise was a pleasure to work with, and has been tremendously responsive in terms of providing us with digital access to her photographs and helping us to select the best ones for our purposes.

Urvi

Married on 02/29/2016

Leise was first recommended to me by a good friend. I instantly trusted her and felt her warmth and enthusiasm from our first phone call and meeting. She was so flexible and easy to work with and the very best memories from our special day are now captured, flawlessly, thanks to Leise's careful eye and unique ability to find special moments in everything.

Eliza

Married on 10/17/2015

We hired Leise for our wedding on 10/17/15 and she was absolutely fantastic! We loved having the "getting to know you" engagement photo session ahead of time so that we knew her style on the day of our wedding. Leise and her assistant Danielle were incredibly personable, professional, and made us feel at ease during our wedding. They were also very unobtrusive during the reception, which was wonderful because we knew that our special day was being documented but didn't feel like we had cameras in our faces! Leise is able to capture the essence of important moments and this is reflected in her beautiful photography. We are so glad that she was available to work with us, and please, if you are reading this review - look no further! You have found the best photographer out there. Thank you, Leise, for capturing our memories in photos for us to look back on forever.

Kristin

Married on 10/03/2015

Having Leise as our photographer contributed so much to our incredibly happy experience of our wedding. Most importantly of course, she is an amazing photographer and she captured moments that look in photos exactly the way they felt in the moment. Also invaluable are the extra contributions that come from her willingness to share all sorts of wedding wisdom. She is the ideal photographer AND planner, advisor, and friend to have beside you on your wedding day!

Our lengthy search for a photographer concluded as soon as we met Leise for coffee. We felt instantly comfortable and connected with her. My husband and I are infamous for being awkward in front of a camera, so our priorities included finding a photographer who could increase our comfort, provide some good coaching, and focus more on natural moments than poses. The getting-to-know-you shoot proved that Leise can make anyone smile naturally - we arrived so nervous and ended up laughing and enjoying our way through the entire shoot. We left feeling ready to tackle wedding day photos with ease and confidence.

Leise encouraged us to ask her any wedding planning questions, even if not directly photography related, as she has a wealth of experience (and as she pointed out, a professional investment in the day running smoothly, as a great wedding leads to happy guests, which makes for the best pictures!). She steered us right with all of our questions.

On the wedding day itself, she and her second shooter, Danielle, were fantastic at keeping everyone calm, taking care of anything they noticed needed doing, and helping us manage the timeline of the day.

Leise understood exactly what we were looking for, followed through with all plans, and produced photos that are just gorgeous. We have spent many hours just reveling in the photos and reliving the happiest day of our life through them! We are so thankful to Leise for all of her help and beautiful work, and cannot recommend her highly enough.
Are you interested?
Send a message