This vendor is popular with couples.
Start a conversation
Hired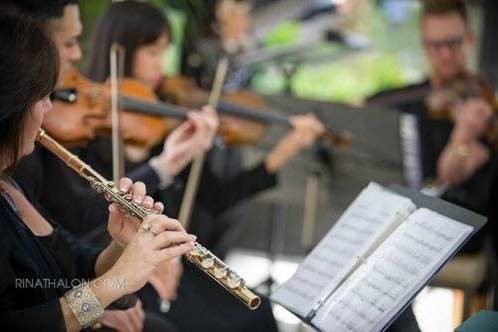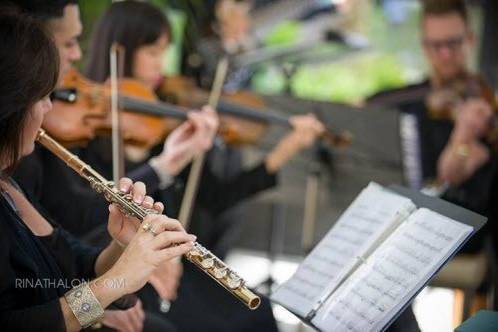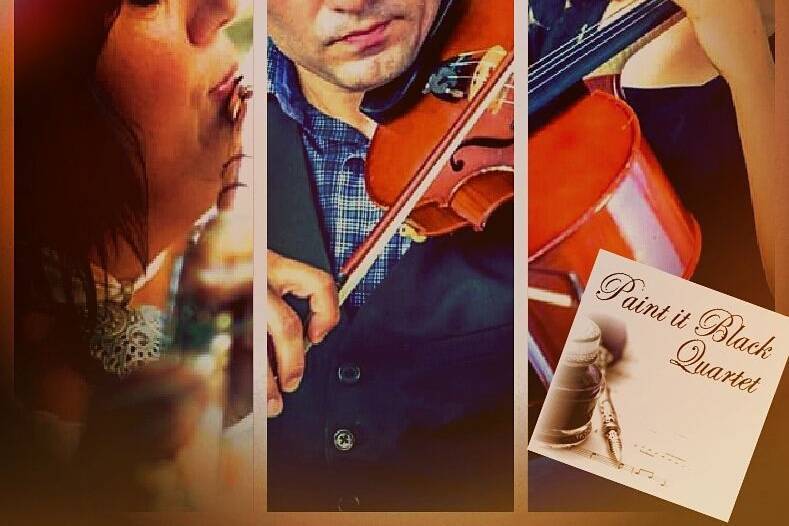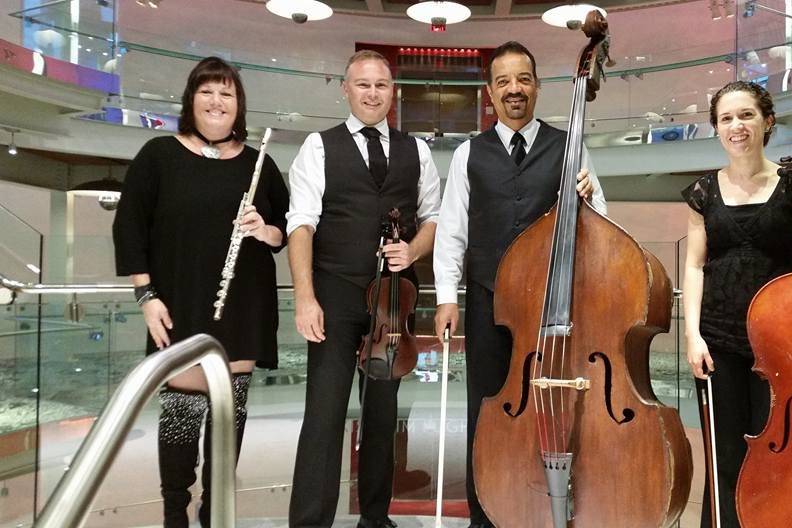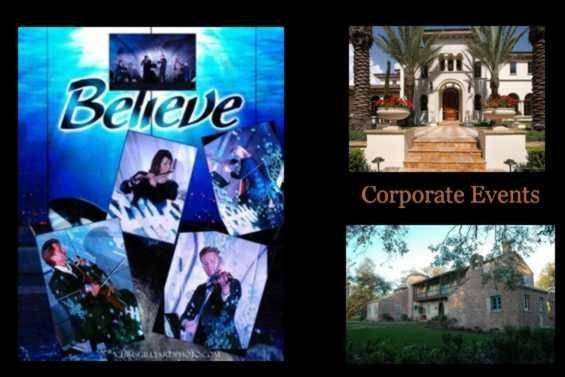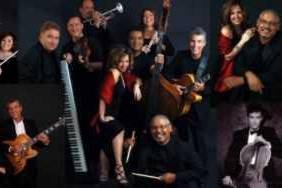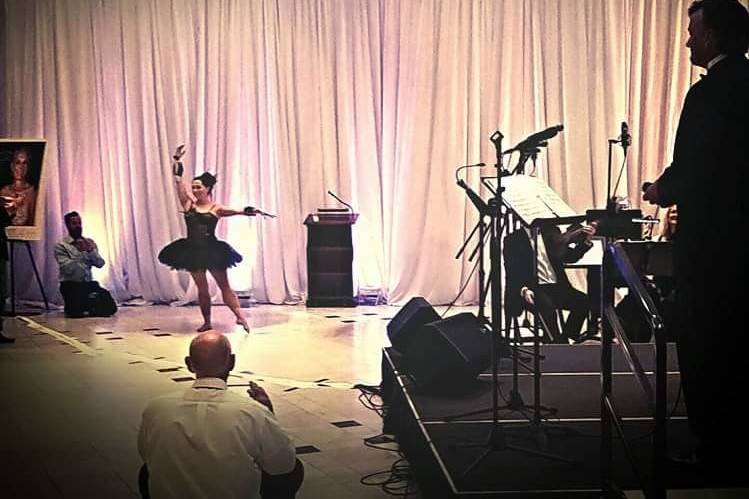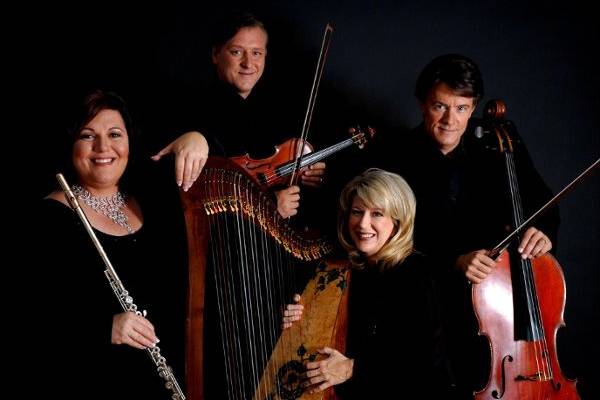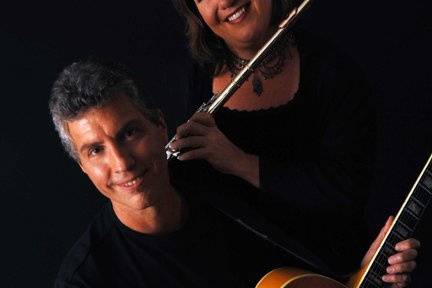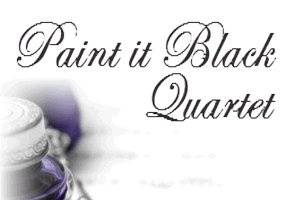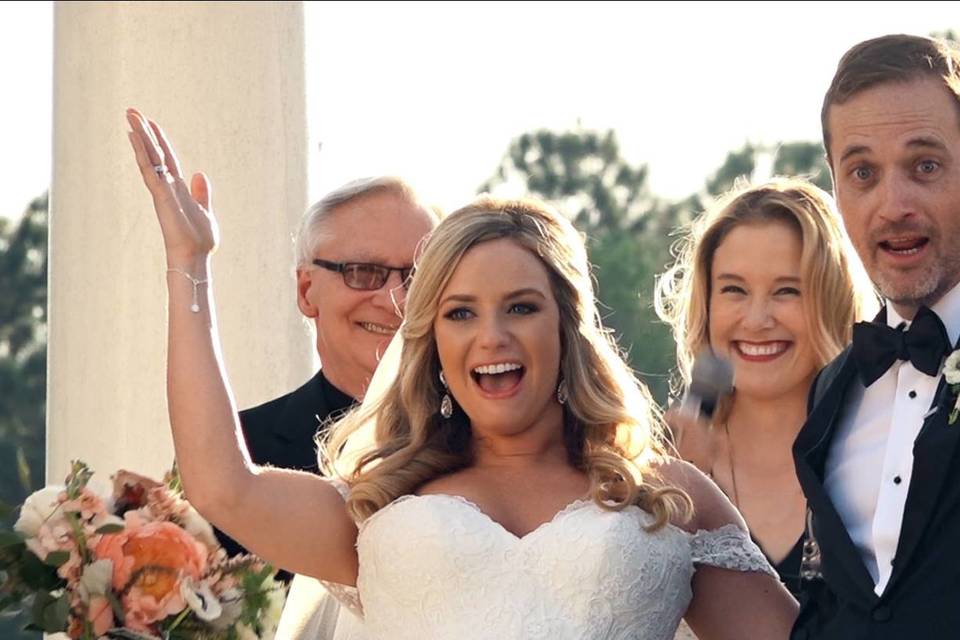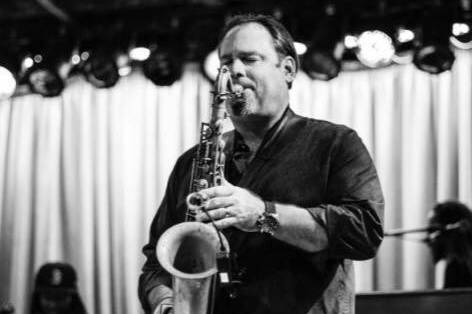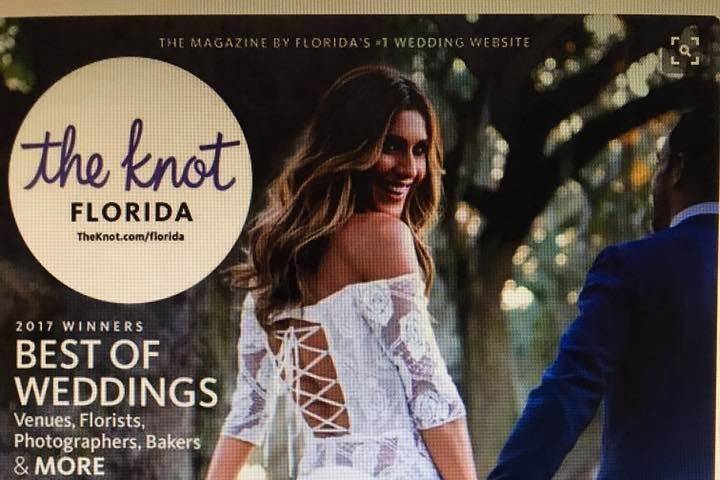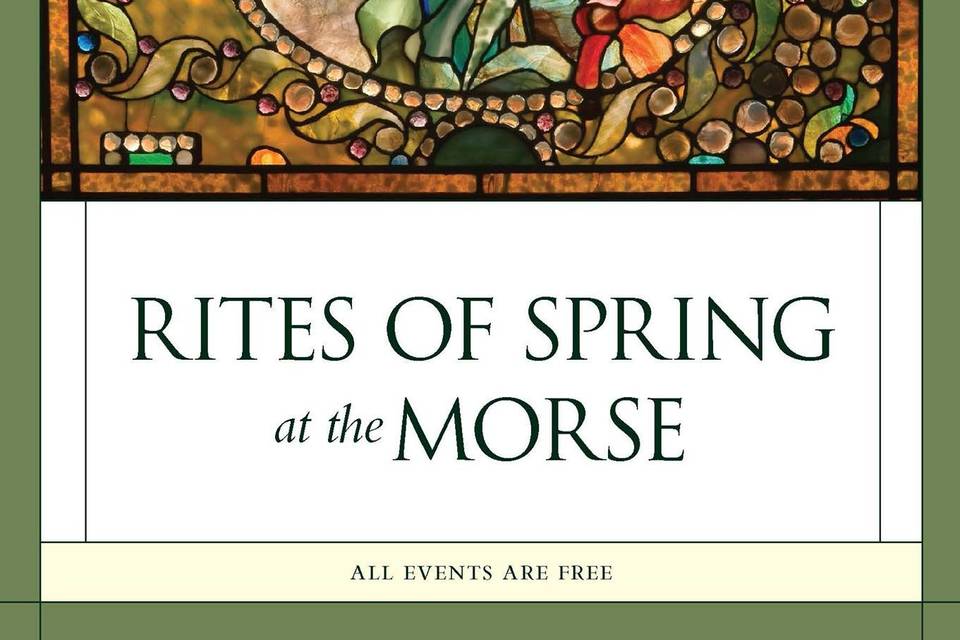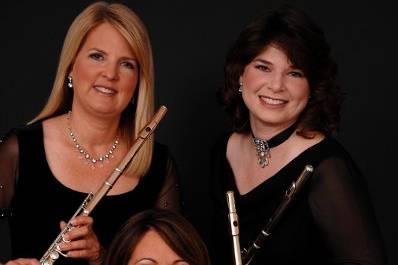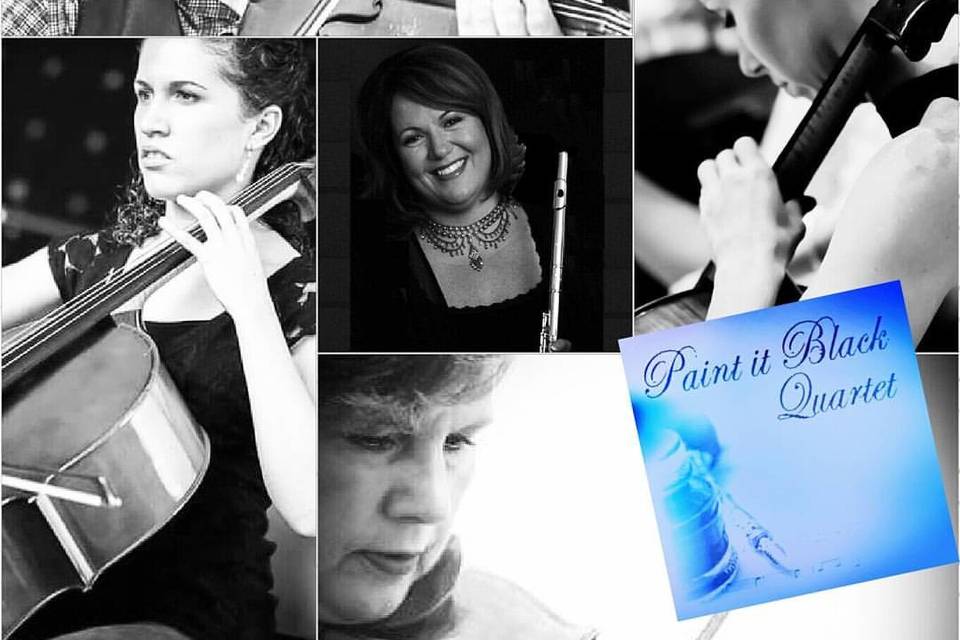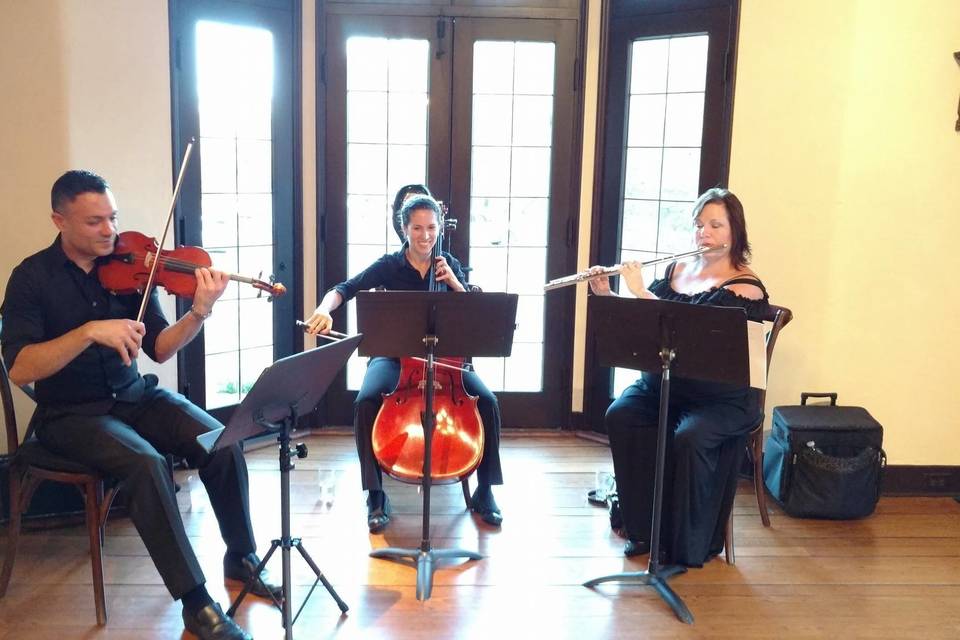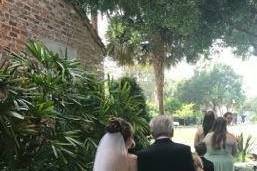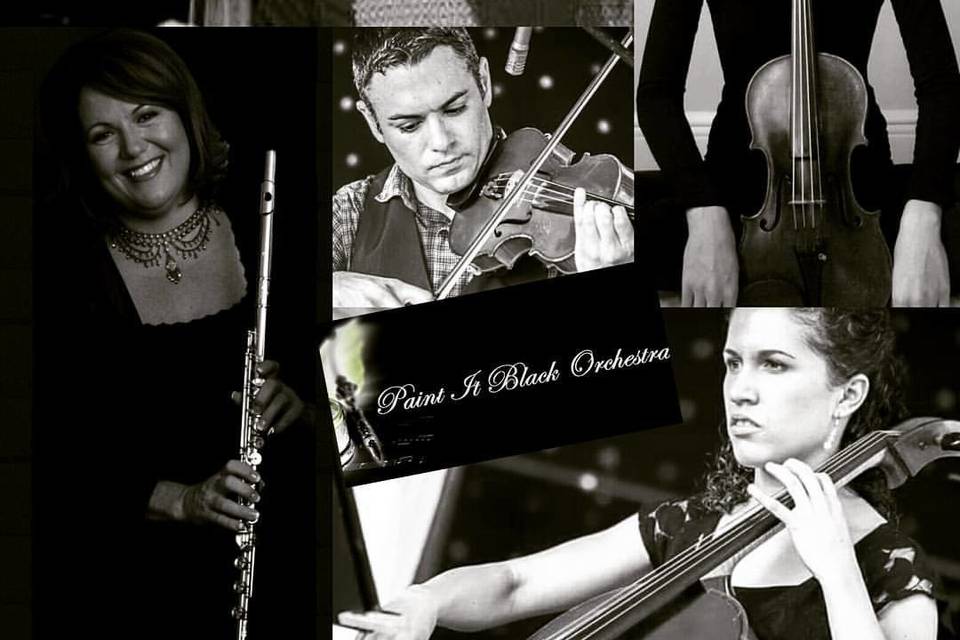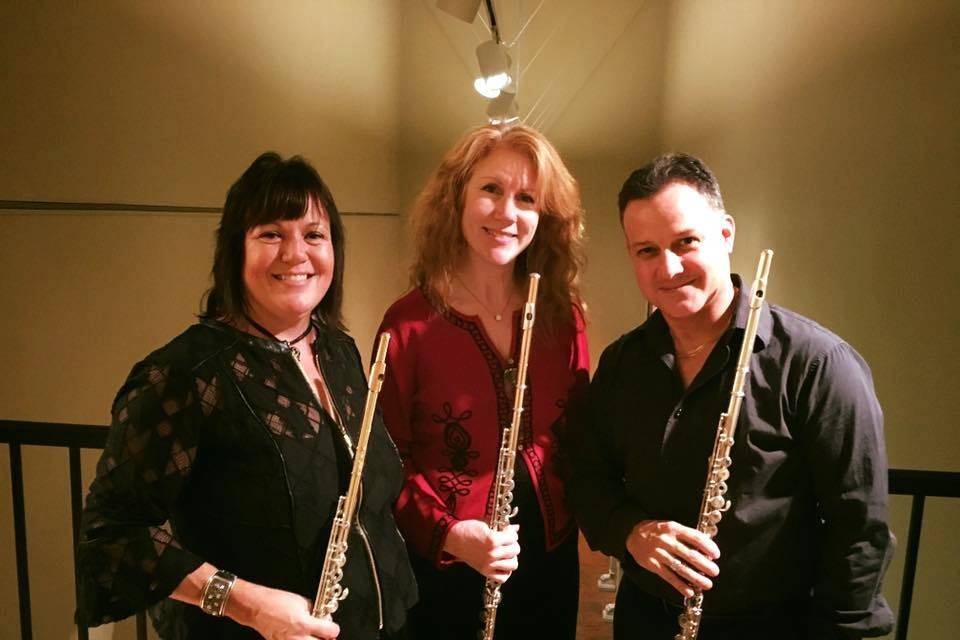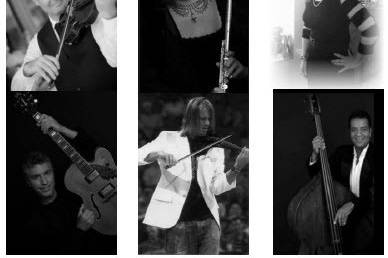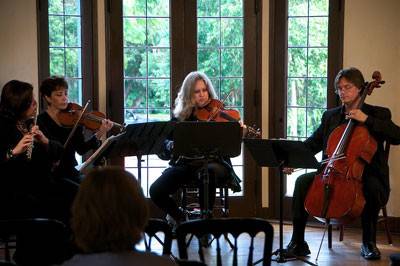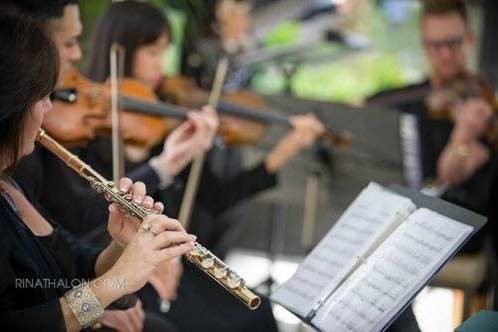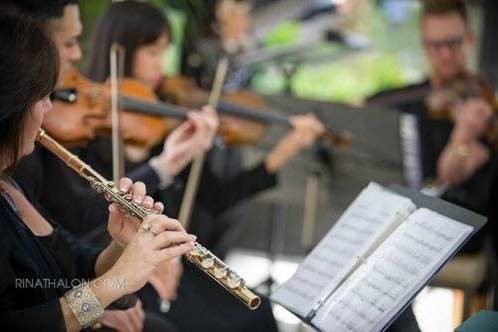 About
On WeddingWire since 2009

Orlando wedding music, by Beautiful Music - Award Winning Music
Hall of Fame Award the Knot
Beautiful Music ...Unforgettable Music for Any Event.
Live Music, combined with DJ services, Dance Band, Classical,
Rock/Pop/Film & Jazz Ensembles.
Visit our Custom Websites:
www.beautifulmusic.cc
www.paintitblackquartet.com

Elegant Music Designed Just For You!
CLASSICAL MUSICIANS THAT ROCK!
Find Us on Facebook, YouTube - Classical Music That Rock!
https://www.facebook.com/BeautifulMusicOrlando
https://www.facebook.com/PaintItBlackQuartet
http://www.mtv.com/artists/paint-it-black-quartet-orchestra/
https://twitter.com/PaintItBlackOrl
https://www.youtube.com/watch?v=rNhG9LXY0vw

Hire Award Winning Music since 1989 for your event. One of our clients sent a thank you note saying, Elegant Music presented in an exceptional way! We offer many styles of music and produce presentations ranging from Intimate to our Custom Dance Band of 10 members. Our performances include VIP Events at Sea World, Disney and throughout Central Florida Areas and beyond. Our String Flute Trio and Flutist are the Ritz Carlton Luxury Wedding Musicians for10 years. We play traditional repertoire such as Canon in D the most requested song for events. We customize each event music program to suit our client's unique style and preferences in music to make each event Elegant, Fun and Unique. We also provide Larger Orchestra and our Dance Band for Receptions. Our Voices of Beautiful Music Choir also works with us for events Solo to 24 voice choir with our Chamber Ensemble accompaniment, Vocal soloists, Brass Ensembles, Fanfare Trumpeters and more can be added. Our resume includes Celebrity Weddings and Corporate Affairs for the VIPs of Sea World, Walt Disney, Florida Circuit Court, Florida Hospital, Winter Park Hospital, Celebrities and other well noted clients.
Our Business is a preferred vendor for the following Companies: The Ritz Carlton Grande Lakes, JW Marriott, Portofino, The Alfond Inn, Maison Jardin, Casa Feliz, The Courtyard of Lake Lucerne, Cypress Grove, Leu Gardens, Waldorf Astoria, Omni Championsgate, Gaylord Palms Resort, Celebration Hotel, Hyatt Grand Cypress, Hilton Orlando, Westin Grand Bohemian, Buena Vista Palace, Rosen Center/Plaza, Wyndam Resort, Westin, Westin Bohemian, Dubsdread Country Club, Omni Championsgate, Rollins College, Polasek Gardens, and many other fine venues.
Award Winning Music since 1989 presented by Central Florida's best professional musicians. Our players are currently members of Orlando Philharmonic, Bach Festival, Brevard Symphony, Walt Disney World Orchestra, also performing Nationally & Internationally.

Ovations!
Hall of Fame Award – The Knot
Perfect Wedding Guide Preferred Vendor 2012-2016
The Knot Awards 2010-2021
Bride's Choice Award 2010-2019
Couples Choice Award 2017
Orlando's A-List Finalist
he Tops Award - A-List WFTV Channel 2
Top 100 Businesses Orlando Sentinel
One Wed & Best City Awards
REPETOIRE
Passionate, Articulate, Intelligent,
Sophisticated Music
for an Elegant Event Every time.
Classical, Traditional, Rock, Pop, Film, Broadway, Jazz, Standards, Custom,
Classical & Traditional Repertoire from our Library of over 15,000 SONGS
PAINT IT BLACK REPERTOIRE
BACH TO BEATLES - AEROSMITH-ZEPPELIN..... AND SO MUCH MORE.
CLASSICAL MUSICIANS THAT ROCK!
CLASSIC ROCK MUSIC PERFORMED
ON ELEGANT INSTRUMENTS
IN REFINED FASHION.
Resume Highlights:
Runway To Hope - Gala Mall at Millenia
Fashion Week Event Neiman Marcus
Lockheed Martin Events
Heart Throb Event with American Heart Association
Make A Wish Sponsor - JW Marriott - Chamber Trio - for Disney Event
Hospice Event - Walt Disney Lake Eola Theater
Cathedral at St. Lukes Concerts and Events 2011-present
International Chef Award Gala Event Waldorf Astoria Event
Waldorf Astoria Preferred Wedding Partnership Grand Opening to present
Florida Hospital Openings/VIP Events and Graduation Events 2006- Present
Winter Park Hospital Baby Wing Openings
Winter Park Art Show Events 1989 to present
Best Doctors Event with Orlando Magazine
Best Lawyers Event with Orlando Magazine
Orlando Wedding Magazine Premier Party
World Summit Meeting of Oncologists Sea World
Blackberry European Summit Meeting Sea World
Edward Leonard- International Chef and Author Ritz Carlton
Jameer Nelson Celebrity Wedding Ritz Carlton
Howard Dorough (Backstreet Boy) Celebrity Wedding December
Grand Opening of Federal Courthouse with Honorable Clarence Thomas National Dignataries
Economical Development Event Cornell Museum Rollins College with Ambassador of Nambia, Africa
Austrian Consulate and Austrian Ambassador Award Ceremony - Chamber Quartet
Isleworth Country Club New Years Eve - Dance Band
Central Florida Women's League Gala Jazz Trio and Dance Band
Cahill Homes South Point Isleworth Florida
American Theater of Ballet Gala Benefit Palm Beach FL
Sea World Board of Directors Meetings 1999-present
Mennello Museum Art Council Gala at Ritz Carlton
Orange County Tree Foundation Gala with Mayor
Casa Feliz Grand Opening Events 2005 and Preferred Vendor of Casa Feliz
Johnny Damon Celebrity Wedding
American Board of Trial Lawyers Gala Events
CNL Special Events December Opening of Tower II
CNL Private Parties for President and CEO December 2005
Horace Grant Celebrity Wedding Event at Ritz Carlton Pre-Opening.
Sea World Board of Directors Meetings and Holidays 2000-present
Blue Horizons VIP Grand Opening at Sea World of Florida Summer
VIP Meetings for Sea World, Universal and Disney
UBS Financial Services- Payne Webber-Corporate Events
Lockheed Martin events in
Sea World Holidays
Saturn of Orlando
Centex Homes Event Casa Feliz May
Mitsubishi World Meeting/ Convention
McDonalds National Convention
McDonalds Awards Gala
Arthur's Catering Anniversary Party at Orlando Museum of Art
Complete Professional Resume Available to clients.
Happy Planning, Shannon Caine, Director of Beautiful Music
Flutist, Director & Music Consultant
Phone: 407.295.8527 Mobile: 407.718.0752 text. Direct
www.beautifulmusic.cc
www.paintitblackquartet.com
www.beautifulmusicorlando.blogspot.com
https://www.facebook.com/BeautifulMusicOrlando/
https://www.facebook.com/PaintItBlackQuartet/
#ClassicalMusiciansThatRock!
Hall of Fame Award the Knot
Beautiful Music ...Unforgettable Music for Any Event.
Live Music, combined with DJ services, Dance Band, Classical,
Rock/Pop/Film & Jazz Ensembles.
Visit our Custom Websites:
www.beautifulmusic.cc
www.paintitblackquartet.com
Complete Professional Resume Available to clients.

Happy Planning, Shannon Caine, Director of Beautiful Music
Flutist, Director & Music Consultant
Phone: 407.295.8527 Mobile: 407.718.0752 text. Direct
www.beautifulmusic.cc
www.paintitblackquartet.com
www.beautifulmusicorlando.blogspot.com
https://www.facebook.com/BeautifulMusicOrlando/
https://www.facebook.com/PaintItBlackQuartet/
#ClassicalMusiciansThatRock!
COMMENTS FROM CLIENTS: Beautiful Music – www.BeautifulMusic.cc
Comments from clients, 5 star reviews and more:
I am extremely pleased with the services provided by Beautiful Music & Paint It Black Quartet.They made my wedding ceremony and reception - special with their live renditions of some of our favorite songs.Shannon was very flexible and accommodating with our song choices. I highly recommend their services to take your special day from ordinary to extraordinary. Amazing day! CM Bride 2016 Take Your Special Day From Ordinary To Extraordinary. (March 14, 2016 at 5:53 PM)
I was very specific about the particular song Bach piece that I wanted for my processional at my wedding and it was fulfilled and took me back to the thoughts and dreams I had of walking in on this song since I was 13 years old. Thank you Shannon for everything!! A Happy Bride 2016 Review ABSOLUTELY BEAUTIFUL! (March 14, 2016 at 5:25 PM)
by PrivateUser
We opted for the String Trio (Cello, Violin, and Flute) and added a Harpist -- and we could not have been happier! It was absolutely perfect! And we had tons and tons of comments from guests about how beautiful the ceremony and cocktail hour music was! MORE THAN HAPPY (October 31, 2015 at 11:29 AM) by Heather
Fabulous music and performance honored all our Modern requests and Classic Rock requests for the cocktail hour. Amazing working with this company. More than happy. Heather October 17 2015 EXCEPTIONAL SERVICE AND MUSIC (October 30, 2015 at 10:49 AM) by Kerri
Working with Shannon was great She handled our requests which were unique without any problems She also facilitated all the details with our venue who had lots of rules. highly recommend to you. Happy Bride Kerri H. October 2015 SUPERB SERVICES (October 28, 2015 at 4:19 PM) by Lena
Superb services - made for wonderful event and the music was just perfect. Shannon honored all our reqeuests and accompanied our soloist. Very happy Client Lena S. October 2015 Downtown Disney Wedding PERFECTLY FUN.
Shannon and her trio did a great job - with a wide variety of music and our guests loved the group. Loved it all and made our day perfect. best, Ashlyn 10/2015 Winter Park, Fl GREAT MUSIC & EXPERIENCE
GreatGreatt working with Shannon - the music was magical and beautiful. The ensemble was terrific, and the guests loved the unique musical styles. Made our day. Ashlee October 2015
Wonderful And Fun Music (October 23, 2015 at 3:36 PM) by Audrey Wonderful music at our event. They honored every request and my guests loved their music at the Cocktail hour too of Modern music. Highly recommend. thank you, Audrey October 2015
Perfection In Music (September 29, 2015 at 3:10 PM) by Rose
We hired Beautiful Music, Paint It Black Ensembles for our weekend of events for a traditonal Indian wedding. Shannon was helpful and the music was perfect for our event. Thank you - we highly recommend Shannon and her team to you for any type of event music/entertainment needed. Rose R. June 12-15,
Beautiful Music Indeed.(September 28, 2015 at 2:38 PM) by Linda Thank you for your beautiful music at our event in Howee-In-The-Hills - we loved all the music selections and your customer service was superb. We highly recommend you for event music. - Linda V. June 2015
YOU ROCK! (September 27, 2015 at 3:40 PM) by Stevie
Hi Shannon, You made my dream wedding perfect with your modern music and elegant performance of each reqeust. You made the setting at the Dr. Phillips Performing Art Center - all that I expected and more. Many thanks, A Very Happy Bride Stevie - February 2015 at DPAC
WONDERFUL TRIO (September 20, 2015 at 3:36 PM) by Ann Shannon - Thank you for providing wonderful trio music at our event. You made it easy with your planning tips and music selections. Our guests loved the trio. Thank you again, A.G.
FABULOUS MUSIC (September 14, 2015 at 4:22 PM) by Pat.
GREAT MUSIC HAPPY BRIDE HAPPY GUESTS FABULOUS FROM START TO FINISH THANK YOU FOR MAKING IT SPECIAL. PAT. W.
PERFECT EVENING (August 13, 2015 at 1:16 PM) by Annie Dear Shannon, Your music made our event lovely and perfect. I look forward to working with you again for other events. Sincerely, Annie Winter Park, FL
MAGICAL EXPERIENCE (August 12, 2015 at 3:45 PM) by Betsy Dear Shannon, Knowles Memorial Chapel at Rollins College with its vaulted ceiling and cathedral vistas was the perfect place to hear classical strings and flute played to perfection. The three piece trio played seamlessly from one piece to another bringing elegance and reverence to our daughter's wedding day.
'Perfect Day (July 20, 2015 at 7:09 PM) by Debbie Shannon, Thank you so much for the contribution Beautiful Music made to Elizabeth's wedding. Music is so much a part of our family and the selections for the ceremony and cocktail hour were perfect! Thank you for your commitment to excellence, the music was one area that I didn't have to give another thought too with your help.
Thank you Shannon - it all went really well and I was so thrilled you were able to play all of our special requests. Our day was special because of you and your amazing music. Thank you !
5 Star Review For Beautiful Music (March 12, 2015 at 4:24 PM) by Richard
Hello Shannon. I just want to thank you and the band for the wonderful performance you gave at Rachael and Patrick's wedding. The guests couldn't say enough how much they enjoyed the band with your DJ. Also, the musician's rendition of Rachee's song was spectacular!
Absolutely Wonderful ... (October 30, 2014 at 11:11 AM) by Liz Your music was perfect for you event - we appreciate your willingness and excitement on making the music what we wanted - it was magical. Thank you for not only delivering on each request, but exceeding our expectations on every level. The Paint it Black Quartet rocked the cocktail hour - which my guests loved.
Great Music (October 29, 2014 at 4:05 PM) by Julia So pleased with Beautiful Music - true to it's name - and Paint It Black Quartet for our event. Great job Wonderful Music Fabulous Service. Made our day! JJB October 2014
YOU ROCK! Paint It Black Trio Was The Best! (October 20, 2014 at 5:11 PM) by Jackie Paint It Black Quartet was the best part of the event. All My guests loved the instrumentation and music - original and outta of the box! made my day - highly recommend to you favorite song - all of me by john legend April 2014 Jackie - winter park florida
Vintage - Best Music By Paint It Black Quartet (October 20, 2014 at 5:09 PM) by stephanie We selected Paint Black Quartet by Beautiful Music Orlando as they were highly recommended to us by our venue and planner. so pleased with their work. elegant and current music - Shannon honored every request without hesitation. the best! Stephanie may 2014
Recommend To Anyone! Great Music (October 6, 2014 at 9:49 PM) by K. Wonderful services - provided sound, harp flute duo at prelude/ceremony with specific requests, paint it black trio at cocktail hour and their jazz trio with flute, guitar and bass at the intimate reception setting. I will recommend them to anyone, great job, wonderful music and easy to work with as... Read more
Fabulous Music For Our Disney Wedding (October 6, 2014 at 9:46 PM) by Mike Shannon made it easy to plan our wedding music for the ceremony and reception long distance. With quick replies to email and phone messages. We appreciate all the hard work. It rained at our ceremony the musicians quickly moved and resumed playing at each setting without any complaints or delay. Wonderful
Tuscany Themed Event With Classic And Modern Music (October 3, 2014 at 11:59 AM) by Kat Shannon - Thanks for the email to do a review for you. You made the booking and planning process easy with easy planning process. We even changed a song day of the event. Shannon said, No problem. It was perfect for our outdoor wedding in July. The cocktail music was fun and current songs my guests loved.
Unforgettable Music For Our Event (October 3, 2014 at 11:49 AM) by Gayle - Dear Shannon - Thank you for impeccable service from start to finish - we loved the jazz trio at our event - we highly recommend you - many thanks for making it perfect. Gayle & Family September 2014
Memorable Music Made Our Day (October 3, 2014 at 11:45 AM) by Grady Hi Shannon, Completing this review after calling Shannon to book another event with her company today. Our wedding coordinator said to us, you have to have this trio at your event. No DJ, no recorded music - you must. So, glad we listened. Your music made our day and it is the most memorable part of pir day. thank you. .
INTERNATIONAL WEDDING WITH PAINT IT BLACK QUARTET (October 2, 2014 at 4:36 PM) by Dara Dear Shannon & Paint It Black Quartet You did a great job with taking care of every request. Our international guests and family loved the music of current songs from classical to songs we hear on the radio now. Thank you for providing such exceptional music for our ceremony & reception.
Music Was Perfection. (October 2, 2014 at 4:30 PM) by Gina Thank you again for the making Beautiful Music at our Wedding. It was Flawless and made the ceremony perfect. Thank you so much, Regina - 7/11/14. Windermere, Florida USA Flute String Trio for Entire event
Beautiful music played our ceremony music. We selected a string quartette and were very thrilled with the performance. We emailed a list of songs which were all played. I walked down the isle to Uptown Girl by Billy Joel and it was awesome! People have been commenting about how "cool" the music was at the ceremony. Thank you!! Jacqo Strazzeri, Waldorf Astoria/2012
Shannon at Beautiful Music was a pleasure to work with. She was very thorough with describing all the music options they offer and was easy to work with regarding staying within our price range. The music sounded fantastic! The musicians were very talented and we even had the string trio play modern music for our cocktail hour. It definitely made our wedding a top-notch event. Highly recommended! Daniela Gershuny – Bella Collina April 2012
They were great musicians, provided a fantastic level of consultative service to get just the right songs. And there was not a missed note, it seemed, and we are both musicians. They also played our cocktail hour and we were told it was excellent because they played new music people aren't used to hearing a string quartet do. We were very happy with them! 5 Star Reviews and Thank you note: Becky, Waldorf Astoria May 2012.
I have used Beautiful Music for both of my daughters' weddings and they did a tremendous job at each one! We were extremely pleased with the music during the ceremony and also the cocktail hour. Shannon made the planning easy and I highly recommend this vendor. Their name fits! Penny Watzka, Portofino Bay Hotel April 25 2012- 5 Star Reviews and Thank you note.
They were amazing and most importantly of all they were very professional. Kevin & Tiffany, February 2012 at Calvary Iglesia Church and OMNI Championsgate- Muse Quartet.
We worked with Shannon to find musicians who could provide the sound we wanted---and we were pretty picky... Shannon sent us multiple demo tapes until we found a good match. The musicians were all excellent and very professional, making our rehearsal dinner even more rewarding for our family and friends. Lisa & Dan/Polasek Gardens April 2012 – Jazz Quartet
Great ceremony music!! All my guests enjoyed the musicians. Thank you for making it truly the most special day of my life. Christine Nau, Ritz Carlton June 2012 Paint It Black Quartet
They are extremely professional and their music is absolutely beautiful. They made my ceremony so magically and breathtaking - it was a dream! – Alexandra Adler Toccin March 26 2011-Ritz Carlton Platinum Wedding – Beautiful Music Orchestra, Vocal Duo and Fanfare Trumpeter.
Beautiful music was a joy to work with and their music was superb. I would highly recommend them to you. They added so much elegance to our special event. National Convention/Bikers Club – Paint It Black Quartet – March 2012
Beautiful Music did a fabulous job! Planning with them was very easy and the music for the ceremony and cocktail hour was just beautiful! Kylie – 2012/Wedding- Paint it Black Quartet
We upgraded our resort wedding package to include a flute, violin and cello trio for our ceremony. Shannon from Beautiful Music was great to work with and open to us requesting a few songs not on their standard music selection list. Everything was perfect and several guests commented on the great music and atmosphere they provided. Very professional and talented musicians!! Kevin/Wedding at Omni Championsgate/October 29, 2011 – Paint It Black Quartet.
We had a great time working with Shannon , she provided the music for our ceremony and cocktail hour. Shannon was easy to work with, she was flexible, and we felt that the music that they provided was very nice. Highly recommend her and her team. Maryam Hatefi/October 2011- Paint it Black Quartet
I can't say enough great things about Shannon & team! So many people told me after the ceremony that was the best music they'd ever heard at a wedding. We had the Paint It Black Trio (violin, cello, flute) play Vitamin String Quartet songs and covers of modern songs and they sounded SO lovely. The perfect blend of modern traditional music. They also played the cocktail hour which brought the most delightful vibe to the party. Especially perfect at Casa Feliz venues.. In addition, we rented a sound system from Shannon with an iPod dock for the reception dance music. We took requests on our RSVPs and mixed them in with our favorite music. The best man kept an eye on the iPod and cued the first dance - it all worked out perfectly and the dancing went non-stop! Courtney/2011 – Casa Feliz for Ceremony & Reception
Shannon did a wonderful job of collaboration with a variety of genres from the old 40s standards to Caribbean to rock. Just a great resource and left my guests impressed by the creativity of the members. Woody Owen, Casa Feliz Wedding Reception-Dance Band
Incredible band and DJ services during my ceremony and reception! We enjoyed working with Shannon throughout the planning process. Beautiful music and Shannon Caine are the ones for your wedding or special event!! We were so pleased with Shannon and Beautiful Music! Exactly, what we imaging and more on our wedding day. Everyone, mentioned to us how wonderful our music was. Professional, and played every song above expectations! I would recommend Beautiful Music to all couples for there wedding day. Also, for any event in need of music. Dr. & Mrs. McHale/Ritz Carlton April 2011- Chamber Quartet and Dance Band/DJ services.
Shannon from Beautiful Music was professional, inspirational, and her music added an overall angelic spirit that created the element of love and elegance at my wedding ceremony. I also had Beautiful Music at my cocktail hour, and many of my guests commented on how wonderful they were. Beautiful Music made my wedding a day to remember. July 2010, Natalia/Bride
Dear Shannon I cannot even explain the thrill I got when I listened to the CD Anna gave me at the close of the ceremony. I had no idea I would receive that. We listened to it in its entirety on the way home and I had chill bumps. That bass added SO MUCH depth, as we knew it would. The harp was so profound. I am soooooooooo happy we kept adding instruments. There were so many positive remarks all night about your music. Absolutely stunning, beautiful, gorgeous event in every way. Your company name is most appropriate Beautiful Music, because it is just that! I tried to thank each musician. If I missed anyone, please extend my most effusive thank you to all of them. I hope you are in business for many, many years to come because your service is needed and adds such a dignified and glorious touch to the event. Thank you from the bottom of my heart. I am so glad I called you for a piano player and I am so glad you were assertive with offering me your service. I would never have known otherwise. Thank you thank you thank you. YOU SAVED THE DAY..... Mary Lane Review Highlights: I give Beautiful Music five stars (5 being the highest score) on everything. The beautiful combination of so many instruments made for a glorious and harmonious sound in the church auditorium. Everyone was dressed so beautifully, professionally and were also very timely. The instrumentalists and singers were heavenly sounding. I would highly recommend Beautiful Music for any occasion. Mother of Bride - Mary Lane Hood July 30, 2011 at Mary Lane Hood/July 2011- First Baptist of Orlando and Ritz Carlton Venues – Including Full Orchestra, Fanfare Trumpet Duo, Choir and Soloist and Jazz Piano at the Cocktail Hour
Beautiful music was amazing, of course being the bride I didn't get to experience much of the beginning of my ceremony or any of my cocktail hour, but my guests told me that the music was absolutely amazing!! Thank you so much for everything on my special day. Lauren & James October 2010.
My music ensemble was AMAZING! Their music was absolutely beautiful!! The musicians were punctual and a true pleasure to listen to. Communication was always maintained throughout the entire planning process! Shannon also made it very easy in choosing the theme of my ceremony music by providing samples and outlines! I COULDN'T BE HAPPIER WITH MY CEREMONY MUSIC CHOICE! Abdelle/Bride December 2011.
Hi Shannon, It was so nice talking to you recently. I find it difficult to believe that it has already been months since the wedding. Again, thank you for all you did to help make Ashley's Wedding day the most beautiful day of her life. Amazing wedding - a grateful Mother of the Bride. Event included 10 voice choir, 10 piece orchestra, dance band - solo sax at cocktail hour. Deni Burnetti of Burnetti Associates/Lakeland FL/ NYE December 2010 – Platinum Wedding
Shannon with Beautiful Music was great! She was recommended to me by Shannon at Big City Catering. She has dozens of options for musicians. I selected a chamber trio that included a flutist, violinist and cello. I got married in a rotunda at Lake Mary Events Center. The wedding was absolutely amazing and the music was the perfect addition for the rotunda. They did an amazing job and Shannon was very flexible and easy to work with. :-) – Anna/2011 at Lake Mary Events Center
Shannon Caine and Beautiful Music did a great job at our wedding and reception. They had an extensive list of music to choose from and they were very accommodating with a special request we had for a song after our ceremony. They were very professional and we highly recommend them. Caritsa/Bride 2010
Incredible! We couldn't have been more pleased. They were fantastic. Our guests were very complimentary of them. I had to convince the bride that we needed them. I am thrilled to say that she came to me that night and told me I was right, they were wonderful. The Bride and Groom were thrilled. That set the mood for the rest of the night. I would use them again. Kwp/2010
Beautiful Music with Shannon Caine was suggested to me by my wedding planner, Lisa from E-Events. I contacted Shannon several weeks before my July 31, 2010 wedding. She immediately began to put me at ease with her knowledge of music and wedding experience. She provided me with ample suggestions of musical selections for our Knowles Chapel ceremony. I ended up choosing some obscure pieces as well as some traditional ones, and Shannon and the musicians really came through. Every detail that Shannon and I had discussed was executed to perfection. I was a stressed out bride, not knowing the first thing about how to putting together the ceremony I had envisioned, and Shannon listened to me and was able to guide me in the right direction and deliver. If you want your wedding to invoke emotion, the kind that gives you goose bumps - there is no other choice but Beautiful Music. Thank you, Shannon for your tender spirit and brilliant talent. God Bless, Natasha/Rollins Knowles Chapel 2010.
Beautiful Music provided music for our ceremony and cocktail hour. Shannon was very sweet and accommodating! Our guests also really enjoyed the musical selections ranging from traditional to contemporary. Thanks for sharing in our special day! Orlando Bride/2010
Beautiful Music was wonderful! We couldn't have asked for a more professional and personable group of musicians. They performed during our intimate wedding reception and the entire party was captivated by their talent. All of my guests commented on how fantastic they were. Their selection of music in addition to my requests was perfect for the occasion. Sara/Bride 2010
I have only the highest rating for Shannon and Beautiful Music. Shannon was extremely professional and helpful in working with me on my son's wedding rehearsal dinner. The planning circumstances were more difficult with me being in Michigan and the event in Florida! Shannon made that issue a non-event. Everything went off very smoothly ... the music performed by the jazz trio was superb and the musicians were professional, very flexible and an excellent value. Their music really completed the event, raising it to a higher level of class and elegance. I would highly recommend Beautiful Music for any event! Jim/Father of the Groom/Winter Park Farmers Market
Shannon with Beautiful music was professional and pleasant from day one. They exceeded our expectations and were more than accommodating when our ceremony ran late! The music was absolutely beautiful it really made my day breathtaking! The Chamber trio played so beautifully and all of our guests loved it! Joshalind/Bride 2010.
We recently hired Beautiful Music to play for our wedding ceremony (July 2010) and they were awesome. Shannon was great to work with and really went the extra mile helping us choose the music. We weren't interested in the standard run-of-the-mill wedding music and they had no problem finding other options and accommodating us. The ceremony went off without a hitch. The Beautiful Music trio and trumpeter worked well with the coordinator and other staff to pull off the timing just right. The way they handled everything really lowered my stress level! Great job! Lauren/Bride 2010
Absolutely fantastic, the ceremony would not have been the same without her!! Lucia/Bride 2010 – Westin Grand Bohemian/poolside
Beautiful Music played the ceremony music out our wedding. We were so pleased that we decided to hire these talented musicians. They brought an element of class to our wedding that couldn't have been achieved with recorded music. Bride/2010
Beautiful Music is always welcome at our events--they are dependable and talented and completely wonderful. I highly recommend them to anyone who wants a quality addition to their occasion. Shelton/Groom 2010.
One of our most important qualities of our wedding was our bag piper that we wanted at our ceremony. It was a surprise for our guests when we walked up the aisle escorted by a live bagpiper in Irish tradition. He played so beautifully and also played while our guests conjugated around the front of the church waiting for us to depart. I am so ecstatic that he was part of our wedding and am so pleased that Beautiful Music, Shannon Caine, was able to coordinate with us and make it possible. He was AMAZING!!! Reception: We loved having a live BAND, especially one that was so easy to work with and sounded so great. We honestly thought that it was one of the highlights of our reception and wished it had been longer. :) They were definitely worth it and I will definitely use them again, when I plan another event. I would also like to mention that 6 months later, our guests are still raving about our wedding. Thank you for making it so perfect. Angela, Bride at 2010 - Ritz Carlton Grand Lakes.
Of all the many moving parts in my wedding I was the least concerned about my ceremony music. From the time of our first phone conversation all the way through I do Beautiful Music was responsive, professional, helpful, and just a pleasure to work with. They are obviously very experienced musicians and were familiar with my venue and it's music rules so there was no guessing. The day went perfectly, the music was beautiful! If you have the occasion to need musicians for your wedding ceremony (or reception because I hear they do bigger bands too) don't think twice about hiring Beautiful Music because they will flawlessly execute! Spensyr, Rollins Knowles Chapel Bride/2010
They did an amazing job at our wedding ceremony. The music was fabulous. Bride/2010 – Kimberly
Shannon, We cannot begin to thank you enough for the services you provided for our wedding. From the very beginning, you exuded professionalism, promptness, and helpful insight every step of the way. With instrumental song selections like "Sweet Child O' Mine" and "Beautiful Day," our song selections were a little "out of the box" and more contemporary, but your team made it happen anyway! You met all of our needs and well exceeded our expectations. To us, the ceremony was the most important part of our wedding day. Every song we chose had special meaning to us. When the vocalists and pianist performed, they conveyed those emotions perfectly and everyone in the church could feel it! When Michelle & Eric sang "The Prayer," I cried along with many of our other guests. Our friends and family raved about the ceremony music during our reception and said it was the most beautiful ceremony they'd ever attended! Beautiful Music is worth every penny and I would recommend you any day of the week. Thank you for making our wedding ceremony simply magical!! Sincerely, Lenee & Clinton Magnuson/March 2010 Ceremony: Windermere Community Church/Reception: Isleworth
Beautiful Music played my wedding music at my Rollins Chapel wedding January 30, 2010. They were absolutely essential to the overall aura of my wedding. They played with poise, grace, and brought nearly everyone in my chapel to tears with their beautiful sound. I would recommend Beautiful Music to anyone who wants the absolute best musical experience. Overall, I can not accurately describe just how happy I was with the musical sound Beautiful Music gave me.. They made me an extremely happy bride !!! :) Rollins Knowles Chapel Bride/Katherine Schwartz 2010.
Shannon is one of the most professional and thorough musicians that I have had the pleasure of experiencing. She provides superior quality, responsiveness, flexibility, value and promptness. She kept in contact with me through email and phone calls to coordinate, make recommendations and assure me that everything would work out. Everything she did made me feel confident that she would make my wedding reception as I had hoped. My family and friends were very impressed with her Beautiful Music at the reception and it was everything that I hoped and dreamed for. Don't trust anyone else for a special once in a life time event such as your wedding or reception! Gloria/Winter Park, FL May 2010
Beautiful Music was exceptionally amazing during the ceremony portion of my wedding. Shannon provided options for me to choose from during the selection process. I was having a difficult time in selecting the music for our recessional. Shannon mentioned to me that they have their own rendition of Coldplay's-Viva la Vida. It was awesome! I would recommend it to anyone who wants to add a little something extra to their ceremony. Thank you again for such beautiful music and making my day extremely special. You guys totally live up to your name! Brittany/Bride February 2010
We used the jazz trio for an outdoor wedding at Casa Feliz. The music was perfect and the musicians very professional. Everyone commented on how beautiful the music was and just right for the wedding ceremony and cocktail hour. Susan/Mother of Groom – 2010 Casa Feliz
Wonderful! Made our ceremony truly beautiful! – Brittany/Bride March 2010.
Elegant, and understated performance. Beautiful Music provided a tasteful compliment to the service. Mike Ward, Father of the Bride – JW Marriott Grand Lakes March 2010.
Beautiful Music helped to make my wedding so special. They were very professional and sounded great. Having the trio really added to the overall feel of the event. We booked the trio for 3 hours. Their repertoire was very large and I got many compliments. We had a flutist, cellist and violinist. I initially wanted all strings, but the flutist really did a great job and added a lot. If I had to do things over again, I would keep everything the same. Courtney/Bride 2010 Vero Beach.
It has been 2 months since our wedding and we still receive daily compliments about the music. Beautiful Music provided the trumpet player during our ceremony and a 3 piece jazz band during our cocktail hour. They did a fantastic job!! It was worth every penny we paid! They were professional musicians, Shannon was easy to work with and easy to contact. Thank you for filling our wedding day with Beautiful Music!! Ivette/Bride 2009
They were great to work with and very professional! Kristen/Bride 2009
Shannon was more than responsive. My need was for ceremony music and a band and my request came on Monday morning for the following Saturday. She found the most incredible entertainers and musicians for 35 guests who flew in from London for a wedding. I had less than 7 days to pull together an event for a very unique challenge. I did not meet the bride till the day of the wedding. Shannon and her follow through was beyond great. She kept hunting talent and the team of talent she organized, and delivered hours before the event were amazing. Anyone who needs entertainment should know that Shannon is a can do, make it happen professional who, commits to your needs, delivers your requests, is polite, kind, and simply the best. What I did not share is she did all this while pulling 6 other groups together for others, and on one of the busiest days of the year for weddings in Orlando. I still have not met her in person.. but my Bride was happy and that's what matters. Oh, Shannon then calls me on Sunday morning after the wedding on her way back from her gig...out of town... following through to ensure all went well.... Shannon and Beautiful Music equals Service beyond the Wonderful. Thank you, Shannon and talent. – Event Planner/Windermere, 2010.
BM was able to learn and perform original written music and worked well with my soloists with very little practice. They were only able to practice only a few minutes with my three soloists (one being the brides father), and it came off beautiful. The majority of my music was modern light classical and religious. I had my own music director to communicate and write the music and work with them, however, my initial communication with BM was very good. My daughter's wedding was at the Ritz and a high profile one and they added a very elegant touch to the ceremony. Taz/Ritz Carlton Client 2009.
We were very pleased with all of the services provided by Beautiful music for our wedding this past weekend. They travelled over 2 hours to our event and did an excellent job keeping all of our guests enthused and entertained. I would highly recommend this band to anyone who is planning a special event or wedding. Very professional! - Crutchfield-Malone wedding 10/10/09
We had a solo violinist play for our ceremony and cocktail hour. He did a great job and made beautiful music that we'll never forget! Kindra/Bride 2009.
Without exception, our guests thought Beautiful Music did a great job. The selections were beautiful, appropriate to our traditional wedding, and very well executed! We are very happy to have contracted you and would definitely use you in the future. I just wish I had had the chance to enjoy the concert! Thank you again for your services- Best, Becky and Ralph Martinez , Rollins Knowles Chapel – Winter Park Florida
Shannon coordinated a wonderful set of music for the ceremony and reception. She accommodated our daughter's modern preferences which were specific as to the processional and recessional, and integrated classics into the dinner music very effectively. It was a pleasure to work with Shannon and Beautiful Music. Geneva Brundage, May 23, 2009/Ritz Carlton Grand Lakes Ceremony & Reception
Working with Shannon Caine of Beautiful Music was wonderful! She is very professional and organized through the planning process. She worked with us to assist in customizing our ceremony and reception music. ALL our guests had an outstanding time at the wedding thanks to Beautiful Music. May 2009, Ritz Carlton Grand Lakes - Client
Shannon Caine not only reached out to me, to my wedding planner and was more than efficient. She was on the ball from start to finish. She made me feel more than comfortable during a crazy time and was always available. A true pro and yes the music rocked! Martha Sugalski – Channel 2 News Anchor – Wedding at Casa Feliz, Winter Park.
We chose a violinist to add a certain elegance to our intimate wedding - the artist was extremely professional, talented and entertaining, especially at the reception dinner. It was the perfect fit. Andrea, Sea World of Florida – Event at Hyatt Grand Cypress, May 2009
What we heard was excellent...had a misunderstanding of one of the requested pieces, but was ready with another to play...Working with them ahead of time was very favorable. They respond by phone & email immediately. I would get them again. Dana Baggett, Wedding & Reception, Daytona Beach Florida – May 2009
Shannon Caine and her group of talented professionals provided classical pre-ceremony and ceremony music and jazz for the cocktail hour for my youngest daughter's wedding in the spring of '08. It was simply spectacular! They combine a professional look with an amazingly gifted sound, and I have already sent in my check to reserve Beautiful Music for my oldest daughter's wedding in the fall of '09. I highly recommend Beautiful Music to anyone looking for accommodating, flexible, talented musicians! Note: Dear Shannon, We were all THRILLED with your beautiful music and professional style. It was really a fairy tale atmosphere, thanks to you! Jane Hames, Winter Park- Chamber Quartet/Jazz Quartet
Shannon, Thank you so much for the wonderful music for our wedding! Your flute playing was just beautiful at the ceremony and then the Dance Band and DJ at the reception were so much fun! – Everyone had such a great time! The DJ was amazing and the saxophone for the Fireworks show was just perfect. Thank you so much for making our wedding day so great! Eric & Joanna (Sams) Anderson, Orlando Florida Ritz-Carlton Grand Lakes Wedding March 7, 2009- Dance Band, DJ & Solo Flutist
Beautiful Music is perfectly named. Not only is each musician incredibly talented, but they work so well together and do everything to accommodate the needs of their clients. They performed at my wedding ceremony and had no problem whatsoever playing nontraditional songs by the Beatles and other popular artists. I would highly recommend them to all!! My husband, Gilbert, and I were beyond blessed to have Beautiful Music perform the ceremony music for our wedding. Having grown up with a family in the music industry, we had some unique ideas for ceremony music. Our desire was to feature songs by Billy Joel, Paul McCartney, John Lennon, and other artists that are less traditional for wedding services. Shannon and her team were not only open to the idea, they were extremely excited, going above and beyond to accommodate our desires! The music exceeded our expectations and we couldn't have been happier with the passion, professionalism, and quality of performance. From beginning to end, the music was just perfect and we were beyond thrilled. Just two nights ago, we savored the memories all over again with a glass of wine as we watched our wedding video and were reminded anew of just how much the music that was played set the perfect tone for our ceremony! Without hesitation, I recommend Shannon and Beautiful Music--shop no further, they are amazing! Jamee Cagle, Ormond BeachWedding June 2008 with our Chamber Quartet and Soloist Comments Posted on WESH A-List
Beautiful Music provided a string trio for my son and daughter-in-law's recent wedding and it was everything they envisioned and more. They incorporated special requests and created just the atmosphere the couple wanted for their ceremony. It was absolutely gorgeous and we had many, many comments from the guests. I highly recommend Shannon and Beautiful Music for any occasion! Diana Roberts, Mother of Groom, Event at Church in Maitland Wedding Spring 2008 with Chamber Trio
Beautiful Music provides an unforgettable experience for your special event! Jackie Zumaeta, Catering Manager, Ginn Reunion Resort July 2008 Client with Chamber Quartet
Shannon and her crew have professionalism and beautiful music coming out of their ears! Sarah Fisk, June 2008 Bride with Chamber Trio First Baptist Downtown Orlando
Dear Shannon, The wedding was the most fabulous thing most of my friends have ever attended.They just could not stop talking about the Music and Singers at the Church! It made the Ceremony perfect! Thank you so much. It was such a good team!My friends thought the Wedding should have of been televised and featured in all the magazines. The ballroom was out of this world! It was a wonderful team for the entire wedding and that is what you need to pull off such a spectacular event. Thanks again, It was truly beautiful once again. Diane Dellorusso, Wedding May 10, 2008 Weddings: Tracy Dellorusso/Collins at Ritz- Carlton Grand Lakes/St. Mary Magdelene – November 2004 – Chamber Orchestra/Jazz Quartet and Trumpet Duo. Weddings: Kelly Dellorusso, May 10, 2008 at Ritz Carlton Grand Lakes/Interlachen Methodist Church- Chamber quartet, Vocal Duo, Fanfare Trumpet Duo, and Jazz Quartet.
Beautiful Music is a great option for live musicians! They did the music for my wedding ceremony and cocktail hour 5 years ago and I've continue to work with Shannon and her team ever since then. They are professional, easy to work with and reliable. A great choice for any wedding! Angela Bachelor, Senior Wedding Manager Buena Vista Palace Hotel & Spa Beautiful Music Preferred Vendor of this location. Comment Posted on WESH A-list July 2008 with Vote for Best in Wedding Music!
Shannon, Thank your for making our wedding unforgettable. Your talent & professionalism led to a flawless day! Perfect! Thank you, Melissa & John Felcman, March 2008 Feature Article: Orlando Style Magazine 2008 Music: Jazz Orchestra and Custom arrangements by Staff Beautiful Music Arranger.
Thank you for always taking such good care of our clients! May 2008 Senior Catering Sales ManagerRitz-Carlton Grand Lakes and JW Marriott Hotels "Beautiful Music" Current Live Music Partner to Ritz-Carlton Grand Lakes Provider of Luxury Trio and Flutist for Luxury Weddings at Ritz since Grand Opening.
It was a wonderful evening and I did, in fact, have several of the physicians comment about your lovely performance…you helped fill our event with - Beautiful Music! Thanks so much, I will put you on my call list for next year's event. Filutowski Cataract & LASIK Institute Event at Ritz-Carlton Grand Lakes/Jazz Duo
Shannon, I did not have the opportunity to speak personally with you on Brittany's wedding day, and wanted to tell you what an amazing job you and your musicians did. I have heard fabulous comments on the ensemble's performance as well as the vocalists. It was a beautiful event and your Beautiful Music helped to make it memorable. Thank you again for all your help with the music and your creative ideas on the music placement throughout the ceremony and cocktail reception.Sincerely, Bev Seibert – November 2007 Event: Brittany Seibert at Ritz Carlton Grand Lakes/DaVinci Lawn and DaVinci Terrace Muse Chamber Orchestra and Vocal Duo: Harp, Flute, Violin, Viola, Cello and Vocal Duo. Special Music Design by Shannon Caine Photos by: NuVisions Photography
Dear Shannon, The music is that it was wonderful. From start to finish everything was amazing. I really appreciate you for making my wedding very memorable!!! Thank you, Kenyarda and Nick Anderson of Orlando Magic – May 5, 2007 – Celebrity Wedding
We've worked with Shannon on many occasions. From weddings to other corporate events, her level of detail and service is impeccable. Big City Catering, Mike – Owner
Dear Beautiful Music, Thank you for being a part of our wedding. Your music was elegant & added such a wonderful element tour day! Sincerely, Stacey and Tony Schall, Fall 2007
Shannon and Beautiful Music performed at our wedding last year, providing the music for the cocktail hour and throughout the ceremony. Their performance was outstanding. They played unique music straight from Europe, as well as arrangements from Andrea Bocelli and Celine Dion. They were impeccably professional and the music was truly beautiful. A business that more than lives up to its name! Dr. Joan Wilson, MD, October 2007 from 5 star Review Posted on WESH A-List with Vote for Best in Wedding Music Summer 2008 Event at Isleworth Country Club Ceremony/Cocktail Reception – Chamber New Age Orchestra and Vocal Duo After Band: Jefferson Starship
Dear Shannon, Tom and I want to thank you along with all the members of your group for your Incredible performance at our wedding. All of our guests remarked on how beautiful the music was and several said they would have been thrilled to just sit and listen to you all evening. Both Tom and I were touched by the feeling expressed in your music and the skill and talent shown by every member of the ensemble. The vocalists were exceptional also, and I know the songs were not easy requests. We were absolutely thrilled with your group's performance. The Music was very moving, very different and the soloists did an incredible job. I loved "Celebration" as my processional – listening to it made my heart soar – I'm so glad we used that rather than a traditional piece. Thanks again, our ceremony would not have been the same without your participation. Beautiful Music…Music that more than lives up to its name. Joan Wilson-Kid & Tom Kidd – October 2007 Isleworth Country- Thank you note.
Hi Shannon, I wanted to thank you for providing such beautiful music for Rebecca and Matt's Wedding Ceremony at the Omni on Saturday night. It was a pleasure meeting and working with you. Thanks for your help with music selections and for helping make the ceremony so memorable. Warmest regards, Ann Park, Mother of Bride, OMNI Championsgate Wedding & Cocktail Hour Chamber Quartet/Jazz Quartet July 2007
Dear Shannon, Words cannot thank you enough for your performance on our wedding on April 8, 2007. Our guests talked about it for weeks and still are! The Male soloist (Eric) was incredible – please share our words of gratitude & appreciation. My only regret was not taping it. Thank you again for all you did & for sharing, your incredible talent! Denise Zanchelli & Steven Bohanon Ritz-Carlton Grand Lakes – Gazebo and Venues Chamber Trio with Male Vocalist – April 2007
Dear Shannon, Please allow me to again express my deep appreciation for the "Beautiful Music" your team provided for the Mothers' Day Brunch. You were the hit of the day! So, many guests express to me, the music set the perfect atmosphere for the event. You were Outstanding! Look forward to working with you again in the future. Mary Jo Hudson, Women's Ministries Calvary Assembly of Godin Winter Park May 2007
Dear Shannon, I wanted to tell you that the music for my son's wedding was Marvelous! It certainly was "Beautiful Music". Guests are still remarking that the vocalists were wonderful and they were the best they have ever heard perform. I have been asked many times where I found such accomplished musicians and vocalists. We wanted the music that would be remembered and enjoyed by all. We certainly got that and more. Thank you again for the wonderful performance.Sincerely, Carl and Alice Mason June 2006/Chamber Trio and Vocal Duo – Christina and Eric
Dear Shannon, You all did a fantastic job performing at our wedding. We will definitely recommend you to anyone!! Thanks for helping to make our day so special!!!Ashleigh Myszkowski & Adam Ramsay April 2005
Dear Shannon- Bob and I wanted to sincerely thank you for the absolutely perfect music for our wedding! It was beautiful! Your professionalism and helpful advice were greatly appreciated as well. I highly recommend you to anyone I know who needs music for their special event!Sincerely, Bob & Amy Gozdanovic-Fedor – November 2004
Dear Shannon, Thank you for playing at our wedding. It was truly beautiful!!! Blessings, Wally and Amber Gilmour November 2003
Shannon, Thank you so much for providing the ceremony music for our wedding on November 4th. It was perfect and amazing day for us and you did a beautiful job! Sincerely, Erika Weber & Matthew Putman November 4, 2000
Vendors you may like
See other vendors that are popular with couples right now
Frequently Asked Questions
What is the starting price for wedding ceremony music?
What is the price of your most popular wedding package?
Which of the following are included in the price of your most popular wedding package?
Ceremony Music
Cocktail Hour Music
Learn New Songs
Microphones
Music During Breaks
Reception Music
Rehearsal Dinner Music
Sound/PA System
Travel Expenses
What ceremony music arrangements can you provide?
Acapella
Choir
Brass - Trio
Brass - Quartet
Brass - Quintet
Instrumental - Solo
Instrumental - Duo
Instrumental - Trio
Orchestra
String - Trio
String - Quartet
String - Quintet
Soloist / Vocalist
How many musicians are in your band(s)?
What instruments does your group play?
Cello
Drums
Flute
Guitar
Harp
Organ
Piano
Trumpet
Saxophone
Viola
Violin
What services do you provide?
Ceremony Music
Cocktail Hour Music
Learn New Songs
Liability Insurance
Microphones
Music During Breaks
Reception Music
Rehearsal Dinner Music
Sound/PA System
Vocals
Any other questions?
Message vendor
4.9 out of 5 rating
Quality of service

4.9 out of 5 rating

Average response time

4.9 out of 5 rating

Professionalism

4.9 out of 5 rating

Value

4.9 out of 5 rating

Flexibility

4.9 out of 5 rating
98%
Recommended by couples
3 User photos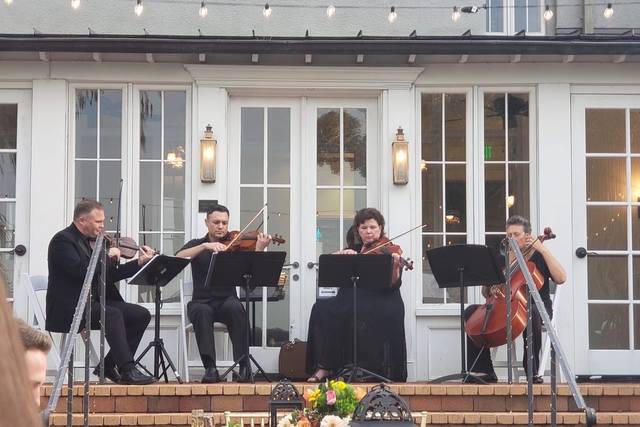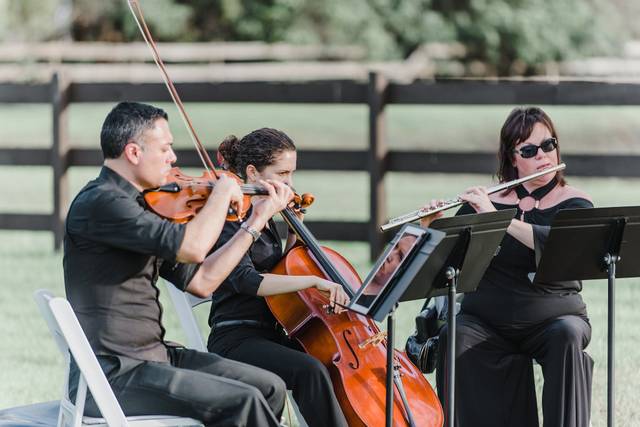 100 Reviews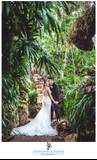 Shayna A.
Married on 11/15/2021
Beautiful Music delivers!
I have always dreamed of having romantic live music at my wedding, and I am so happy that I found Beautiful Music and Shannon to make that dream a reality. We hired a quartet for the ceremony and cocktail hour, and it was absolutely amazing to hear them play. Initially we heard Beautiful Music at a catering open house. I immediately looked at my now-husband, and said, "We have to get them." Shannon was so easy to talk to and helped me pick out some great choices for the big moments in the ceremony. A huge thank you to Shannon and the musicians who were there for our wedding, it really was magical!
Kelley L.
Married on 05/15/2021
Highly Recommend!
Highly recommend! We used Beautiful music for our wedding at the Ritz in Orlando, they played during the ceremony and cocktail hour. They were wonderful and we received many compliments from our guests. Shannon was a pleasure to work with from the beautiful music team. Highly highly recommend!
Sarah
Married on 03/28/2020
Perfection
Shannon and her team of beautiful artists will always have a special place in my heart. They provided the must beautiful music for my walk down the aisle. The music they played during the reception made for the most elegant and romantic atmosphere. I'm so grateful for their ability to be there despite postponing for COVID. I Could not recommend them more.
Are you interested?
Message vendor
Real Weddings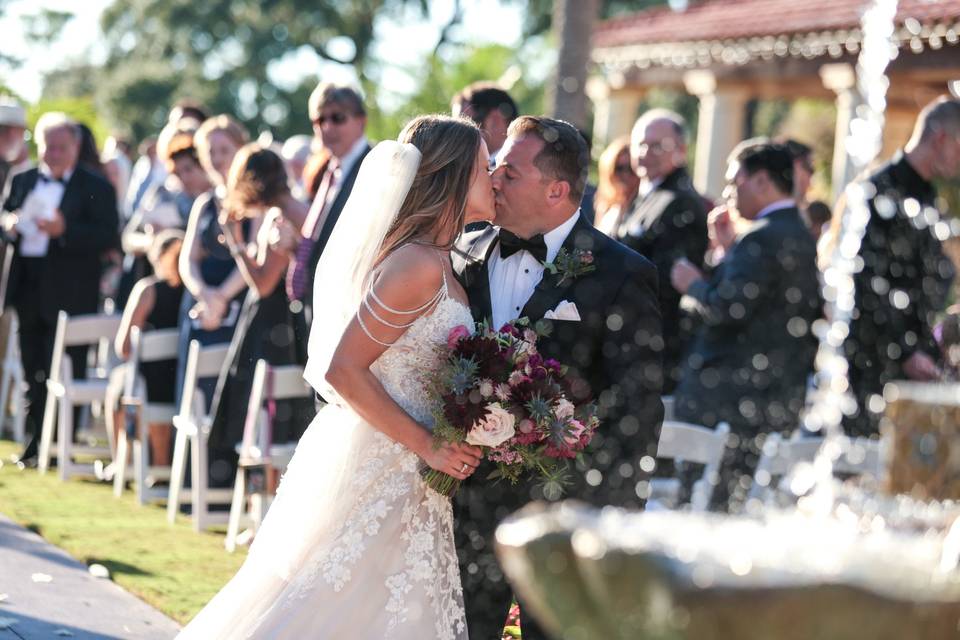 Susan & Anthony
40 photos · 10/13/2018
Professional Network & Endorsements
33 Endorsements