Exactly What to Eat Before Your Wedding
Registered dietitians share their recommendations on the best foods to eat in the days and weeks leading up to your wedding day.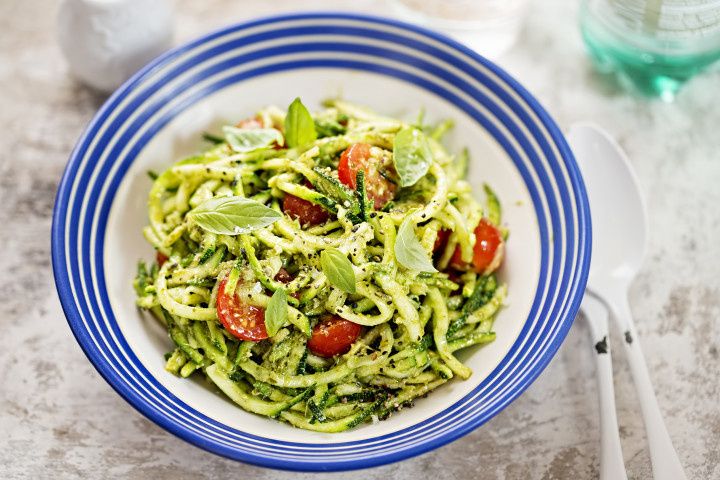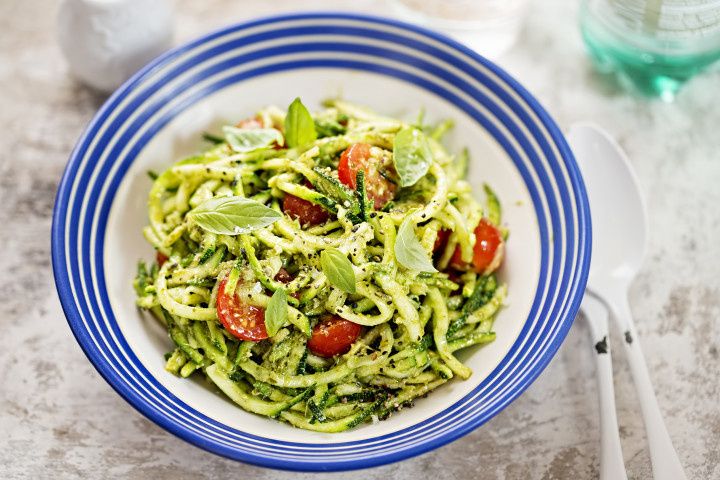 What we eat on a daily basis has an enormous effect on how we feel physically as well as mentally and emotionally. That's why, when you're gearing up for a big event like your nuptials, it's even more important to know what to eat before your wedding. Not only do you not want to catch a cold due to a weakened immune system, but you also want to make sure you have enough energy to make it through (and enjoy every second of!) your wedding week.
We asked registered dietitians and nutritionists to share what to eat before a wedding.
Seven days before your wedding…
It can be difficult to know what to eat before your wedding, but at the one-week mark, your primary wedding diet goal should be to eliminate all refined sugars and flours (rice, bread, crackers, pasta, etc.) as well as beans and cruciferous veggies (cauliflower, cabbage, broccoli, Brussels), carbonated beverages, alcohol (sad face) and anything else that can cause you to bloat. In the place of all of these beloved foods, Monica Auslander, M.S., R.D.N., founder of Essence Nutrition, suggests becoming a fruit fly. "Eat three fruits per day (tons of water and will flush out your system) and at least five servings of vegetables per day," she says. The best fruits to reach for, thanks to their high water content, are watermelon, apples, citrus, cucumber, tomatoes, strawberries, blueberries, raspberries, blackberries, papaya, pineapple, kiwi, grapes and fresh figs. "Substitute those refined sugars and flours with quinoa, brown rice, millet, plain oats, teff, rye, spelt, amaranth, buckwheat, sweet potato, squash or soba noodles," Auslander suggests. "Use a vegetable spiralizer to make 'pasta' out of squash or zucchini and add organic, no sugar-added tomato sauce along with a lean protein."
Three days before your wedding…
If you're wondering what to eat before your wedding, you should try your best to maintain the same diet mentioned above, but churn your focus towards healthy lifestyle behaviors (think: sleeping a full eight hours each night and sipping on plenty of H2O). Sarah Ryan, M.S., R.D.N., registered dietitian nutritionist and media spokesperson for the Texas Academy of Nutrition and Dietetics, suggests starting to think about what you'll eat the day of your wedding. Planning ahead is key! "Are you catering lunch while you're getting ready? Maybe one of your besties is picking up some food? Look at the menus ahead of time and make a plan," she says. "This will be one less thing to worry about on your wedding day, you can sit back and enjoy!"
The day before your wedding…
In addition to maintaining a well-balanced wedding diet and getting as much rest as possible, you'll want to start making snack bags for you and your wedding party, suggests Ryan. "I like to mix almonds, dark chocolate chips, and whole grain cereal in small snack bags for an energizing snack," she says. "Add a string cheese and place the small bag of mix and cheese in a sandwich-sized bag that you can grab as you head out the next day." Packing the baggies the day before means less fuss for you!
The day of your wedding...
What should you eat literally right before your wedding? Start your day off right with a balance of protein and carbs to leave you feeling satisfied and energized. "Poached egg on whole wheat toast, whole grain cereal and low fat milk, a yogurt parfait with lots of fruit and even a peanut butter and jelly sandwich are all great ideas to get your day started right," suggests Ryan. "Your big day can have you full of nerves and excitement so your hunger cues may be a little off—sometimes smaller meals and snacks can help."

You'll definitely want to avoid eating anything new or weird—that's asking for tummy trouble. "Save the alcohol for nighttime, as you don't want to mess with your energy levels all day and you're already enough of an emotional rollercoaster," Auslander says. And for heaven's sake, eat! Nobody likes a fainting bride or groom. "I had a full breakfast, lunch, and a banana and an energy bar in my bridal suite before my evening reception," she says. " I wanted to make sure I felt amazing, energized, and had food in my stomach so I could have a glass of champagne without collapsing."