7 Things Not to Worry About On Your Wedding Day
We rounded up the top things you should not stress about on your wedding day!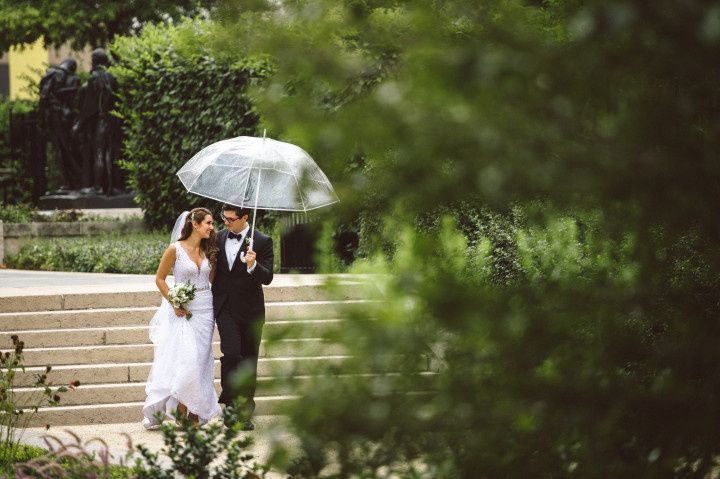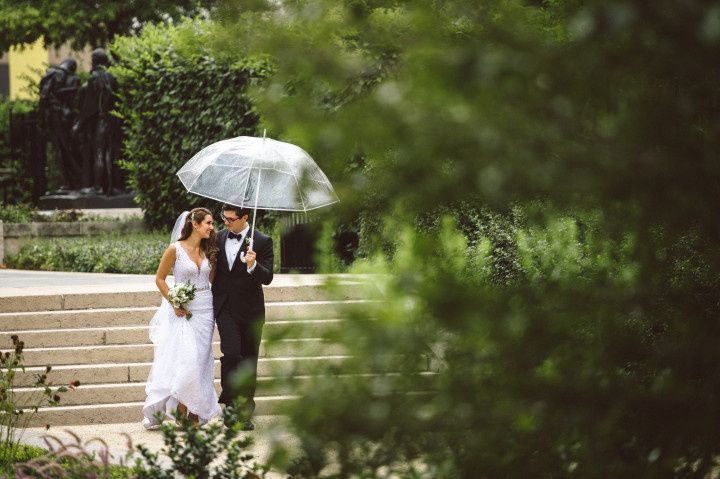 Photo: Tyler Boye Photography
On your wedding day, it's essential to focus on what's important – your new spouse, your friends, your family, and having fun! Don't let the little details and missteps spoil your day.


The weather
This much is true: You can't control the weather, so there's no point in stressing about it. And we have proof that rainy-day weddings can be simply stunning. So if the forecast calls for rain, break out the cute umbrellas and boots and jump in some puddles!

Your dress getting slightly dirty
Your gown will probably not stay in pristine condition for your entire wedding day – but a few grass stains on the hem or a little dirt on the bodice will not spoil your day. And your photographer can also Photoshop out any imperfections!

Guest drama
Even the most dramatic guests have a tendency to be on their best behavior at weddings, so hopefully you won't have to deal with any issues. However, if any relatives or other guests start to make a scene, make sure your wedding party knows to run interference. Then just smile, shrug, and keep on partying!

Last-minute no-shows
There is a strong possibility that several guests may have last-minute car trouble, childcare issues, or other unforeseen situations. While it's unfortunate that some of your family members and friends may not make it to your wedding, don't dwell on it during the celebration.

Kids being kids
Part of the fun of having children at your wedding is laughing at their, er, interesting behavior. So if a little one throws a fit while walking down the aisle or blows raspberries during the first dance, remember that these little incidents will make funny stories when they're older!

Guest attire
You may have told your guests to dress in "black tie optional" but your Uncle Jim arrives looking like he's ready for the beach. Again, something you can laugh about years down the road!

Too much technology
If you haven't specifically asked your guests to put away their phones during the ceremony, you have to expect that your tech-savvy friends will be snapping away. As long as they're not disturbing your professional photographer, don't let it bug you. Focus on your soon-to-be spouse and remember that you'll have even more images to look at after the wedding.