How to Say Thank You to a Wedding Vendor Who Went Above and Beyond
Want to say thank you to a wedding vendor who put their all into your special day? Check out these thoughtful vendor thank-you gifts they'll fully appreciate.
We have included third party products to help you navigate and enjoy life's biggest moments. Purchases made through links on this page may earn us a commission.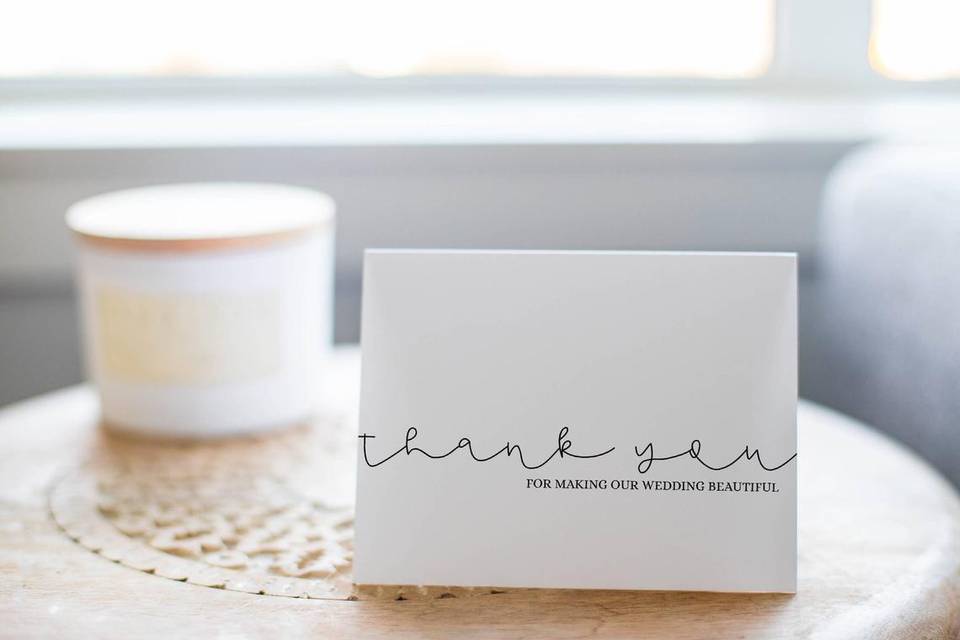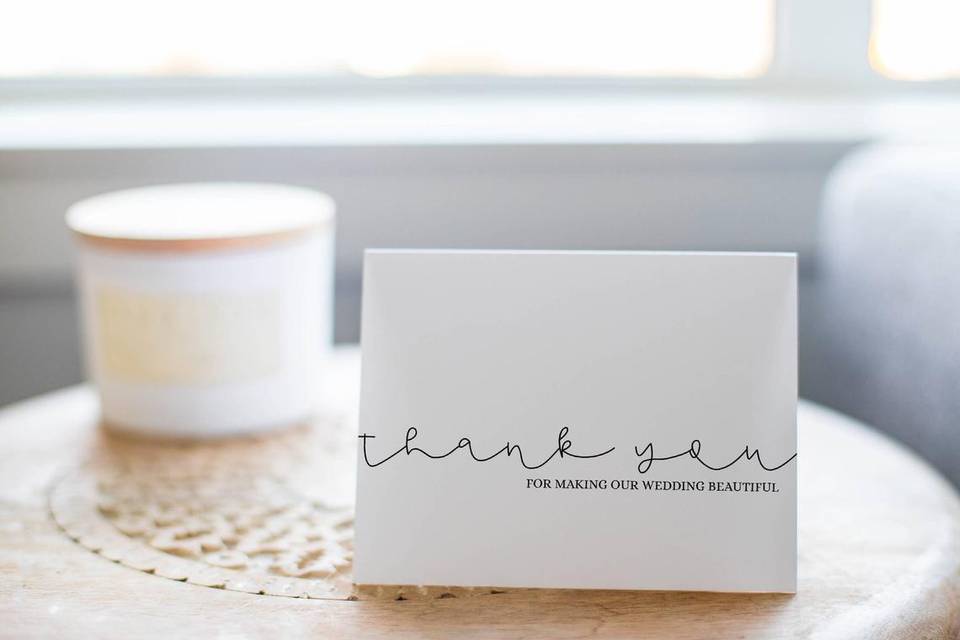 It takes a lot of hard work, care, and passion to pull off the perfect wedding, and your vendors have shown nothing less from day one. Luckily, there are lots of ways to let them know you're grateful. If you haven't already, say thank you to your vendors by leaving a good review and recommending them to engaged friends and family members. It'll cost you nothing, but means everything to the small businesses that helped make your big day such a success. Another option is to tip the vendors well for all their awesome work. Of course, if one of your wedding pros really went the extra mile to make you and your S.O. happy, you might want to get them another small token of your appreciation too. So how do you show your support to a pro who went above and beyond? We've rounded up some of our favorite vendor thank-you gifts below they're sure to appreciate.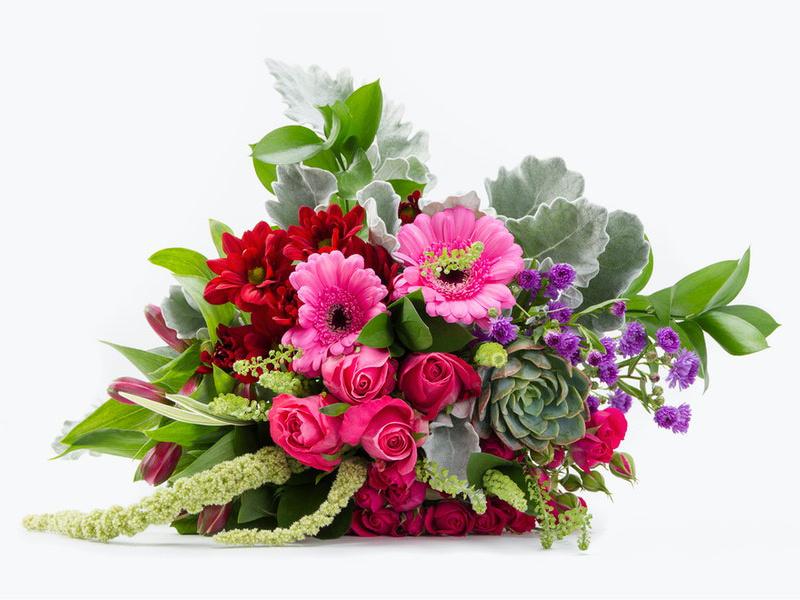 1. Fresh Flowers
Who doesn't love receiving a beautiful bouquet? Let them know they're your favorite wedding pro by sending a bunch of gorgeous blooms right to their home or office. You can even make it a subscription service for a gift that keeps on giving.
BloomsyBox Fond Feelings bouquet, $47, BloomsyBox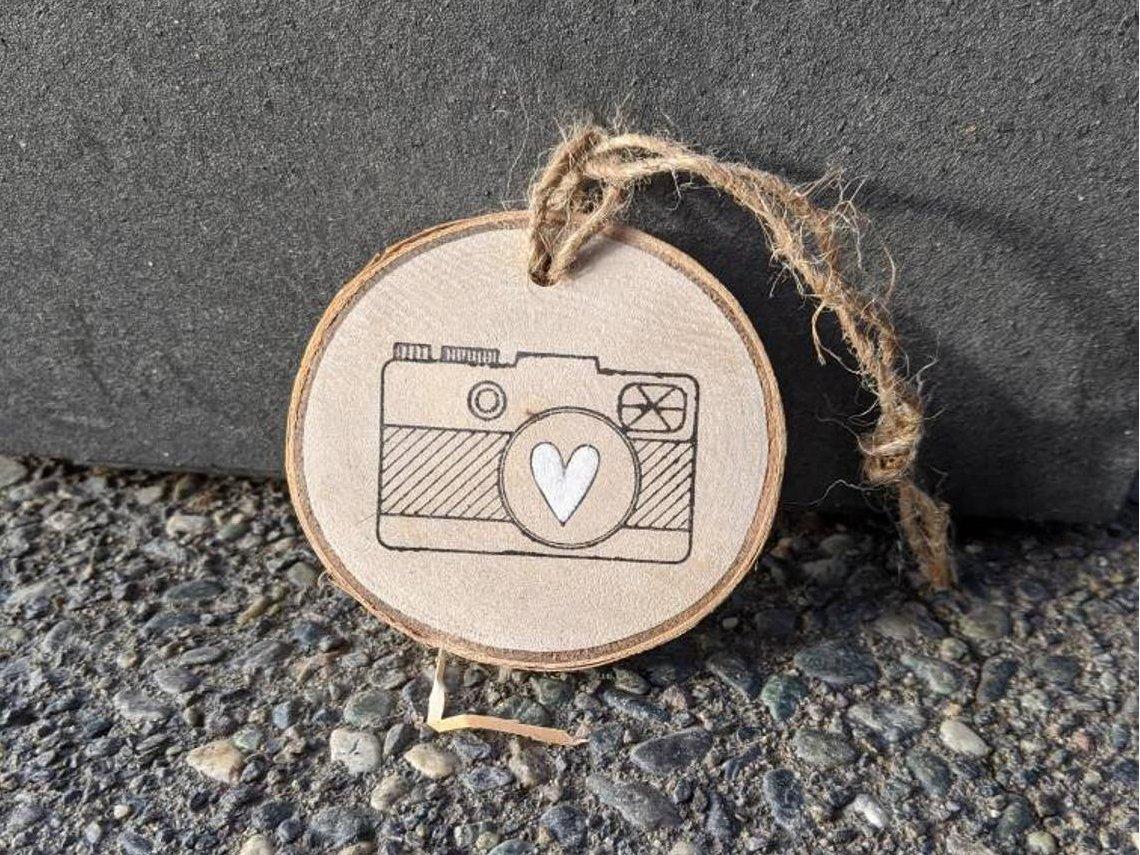 2. An On-Theme Ornament
If you're looking for a gift for your wedding photographer, we've got you. This sweet wood-slice ornament will mean almost as much to them as your wedding photos do to you.
Log Slices by Margie camera ornament gift for photographer, $6, Etsy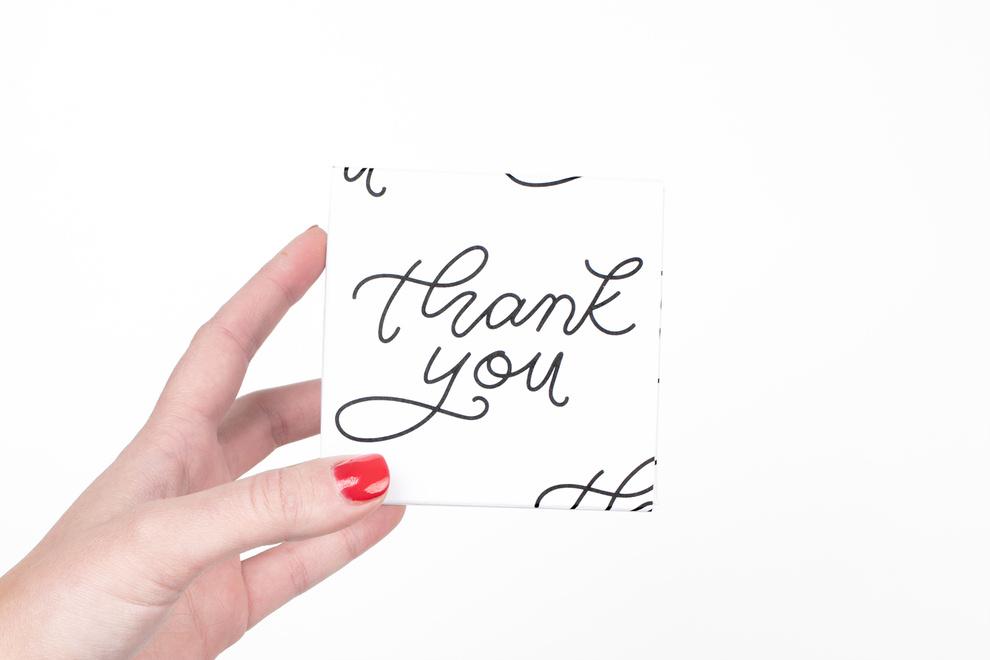 3. A Gift Box Delivered to Their Door
With this cool fold-out gift box, you can write a meaningful thank-you note to a vendor, pick out a cute gift, and even add some pictures from your big day. Choose a fun and affordable present to tuck inside, like a candle that suits their go-getting personality or a relaxing bath bomb.
Greetabl Thank You print gift box, from $13 with a gift, Greetabl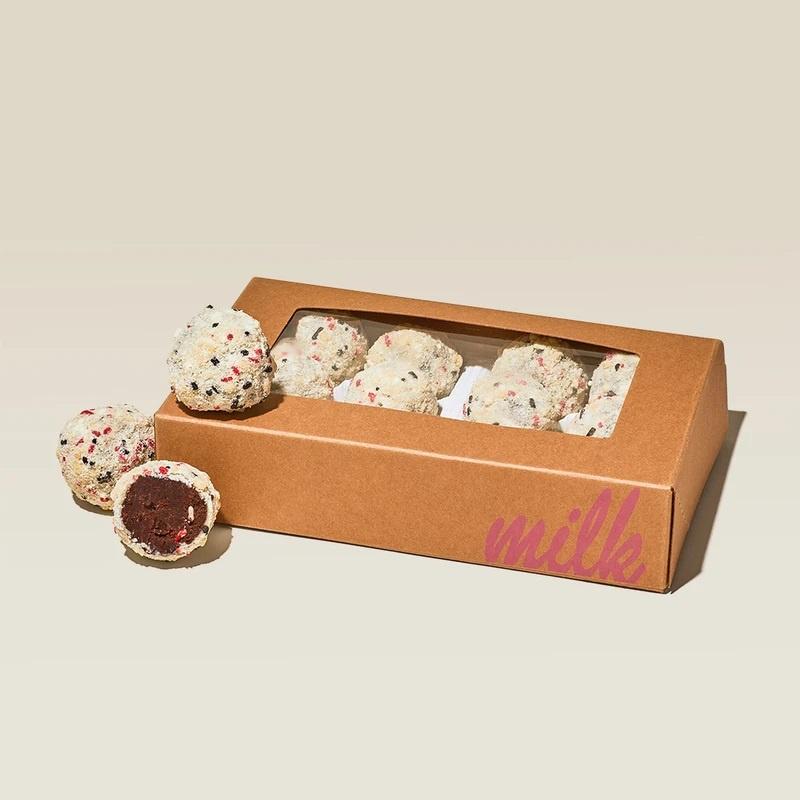 4. Irresistible Truffles
Who could say no to these decadent peppermint bark truffles from Milk Bar? They'll go down a treat with any of your wedding pros.
Milk Bar peppermint bark truffle dozen box, $24, Milk Bar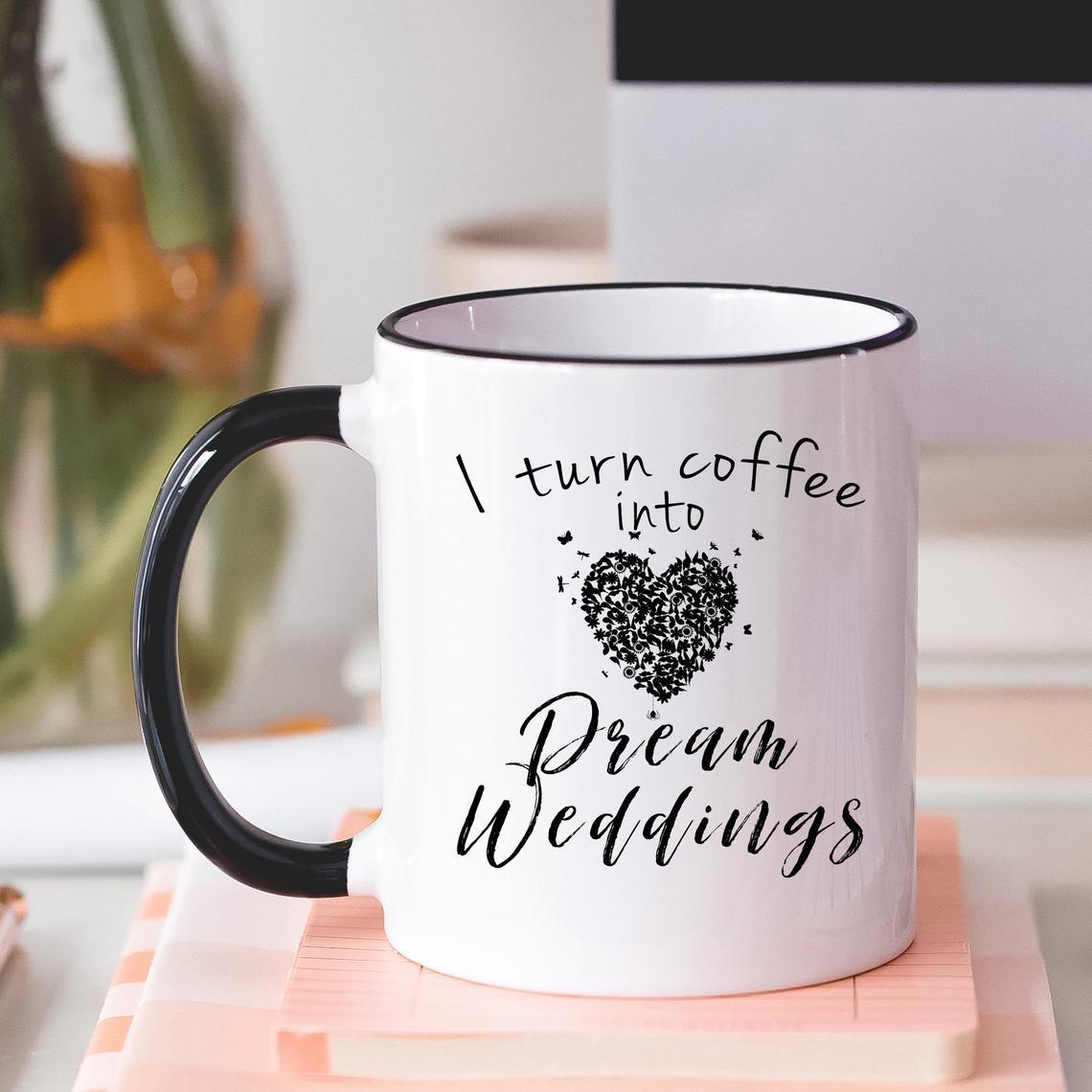 5. A Coffee Mug That Speaks the Truth
When it comes to your vendors, could anything be more accurate than this cute mug? It reads: "I turn coffee into dream weddings." Consider a gift for your wedding coordinator taken care of.
Mika Mugs wedding planner gift, from $15, Etsy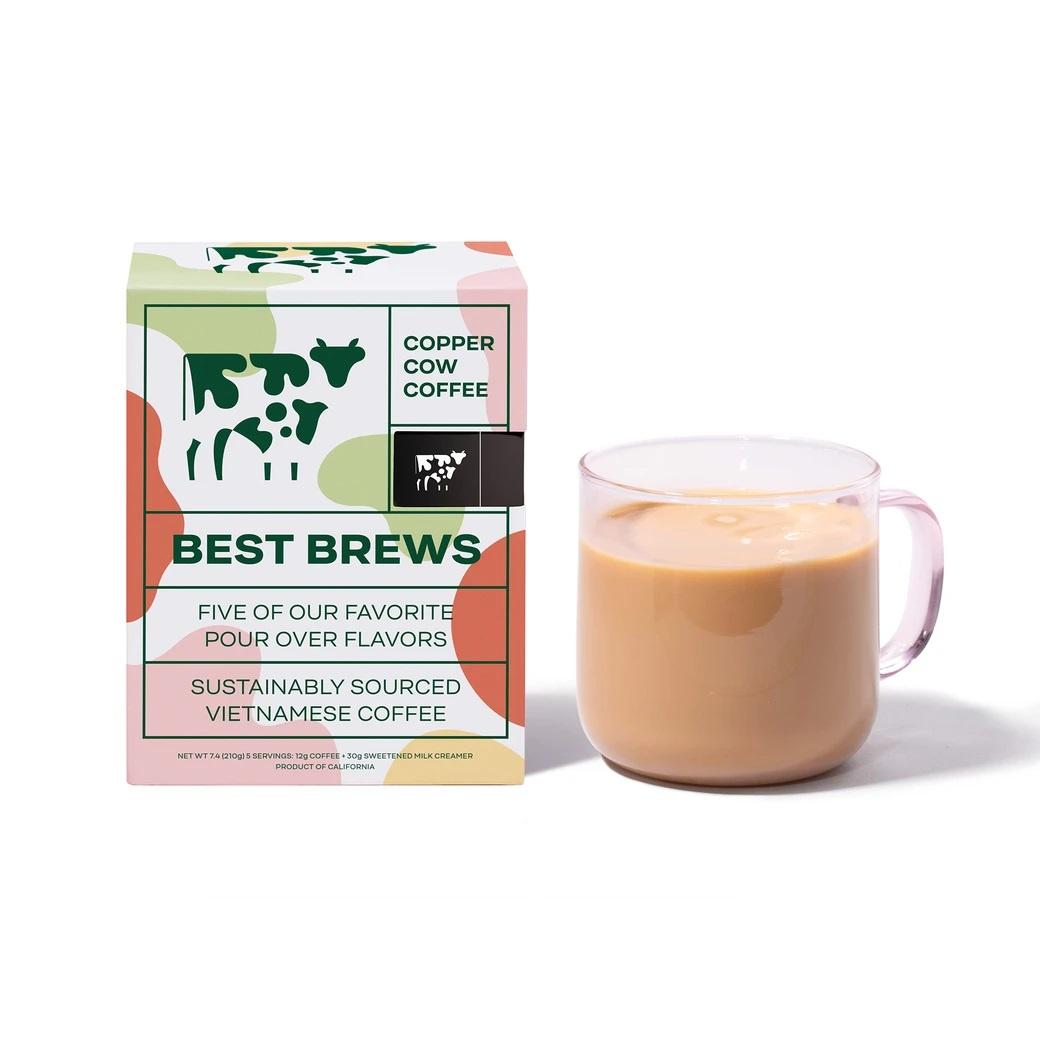 6. (Sustainable) Gourmet Coffee
And don't forget the coffee to go with it! Wedding vendors need fuel too. Send them a selection of delicious Vietnamese brews to help kick start each day.
Copper Cow Coffee Best Brews variety 5-pack, $18, Copper Cow Coffee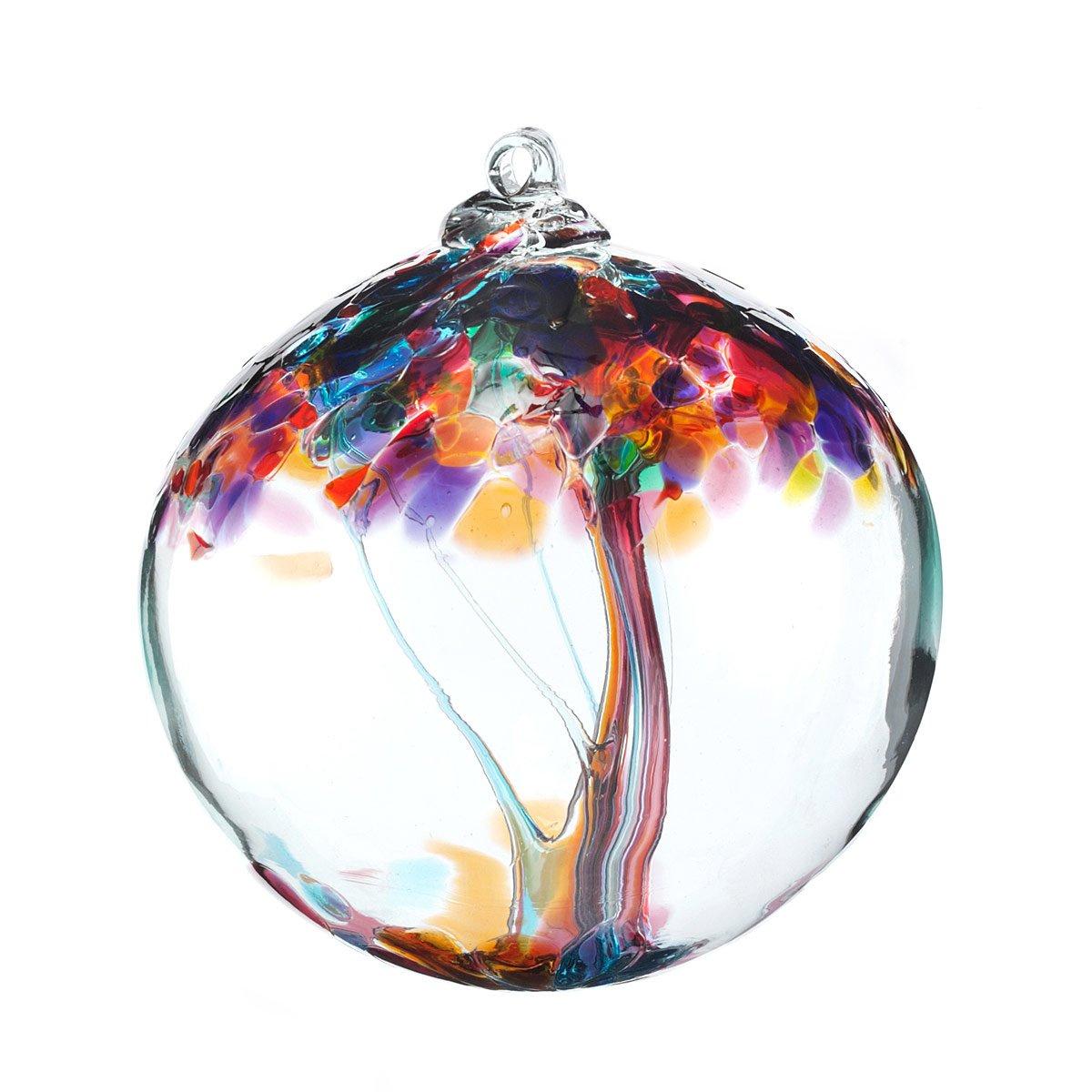 7. A Gratitude Globe
Don't be afraid of getting sentimental when it comes to vendor thank-you gifts. This beautiful glass ornament is a symbol of gratitude your photographer, planner, or whoever can display in their home or workplace. It's a friendly reminder of just how much they're appreciated.
Stephen Kitras Inspirations recycled glass tree globe in Gratitude, $49, Uncommon Goods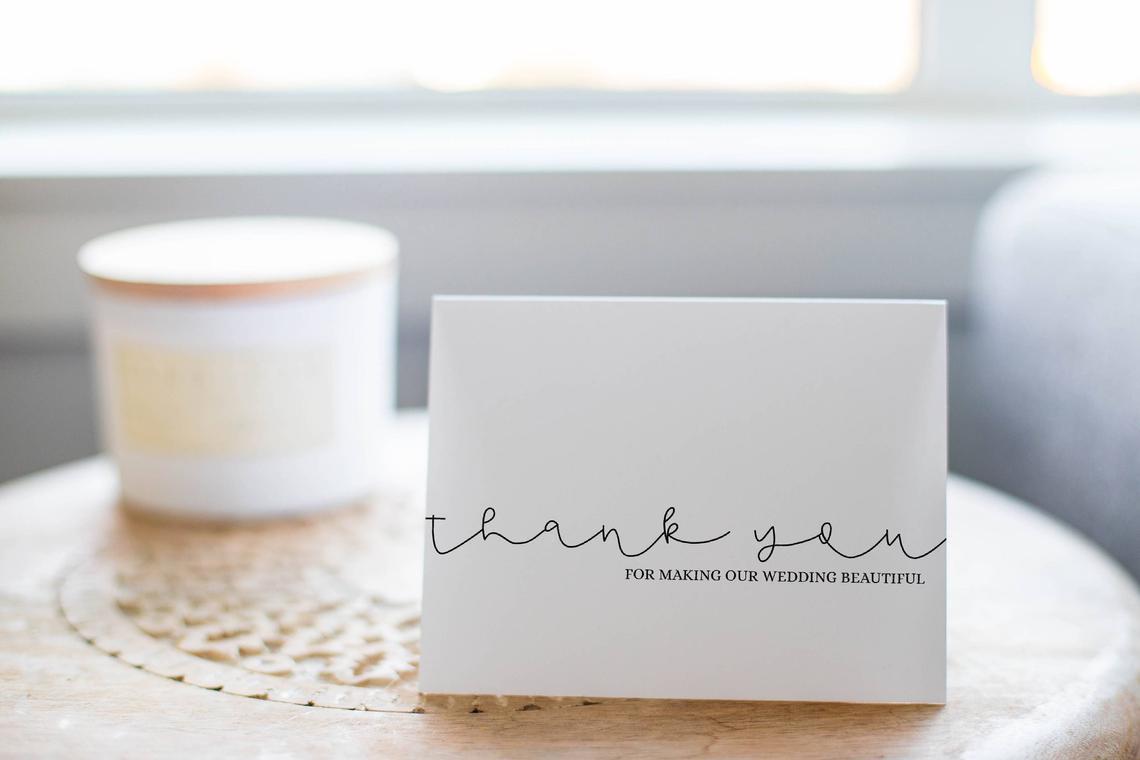 8. A Heartfelt Note
Send this sweet, minimalist thank-you note to your wedding decorator, venue coordinator, or florist. It reads: "Thank you for making our wedding beautiful." Plus, it's printable so you don't have to wait around for delivery.
Kefi Printables wedding decorator thank you card, $2, Etsy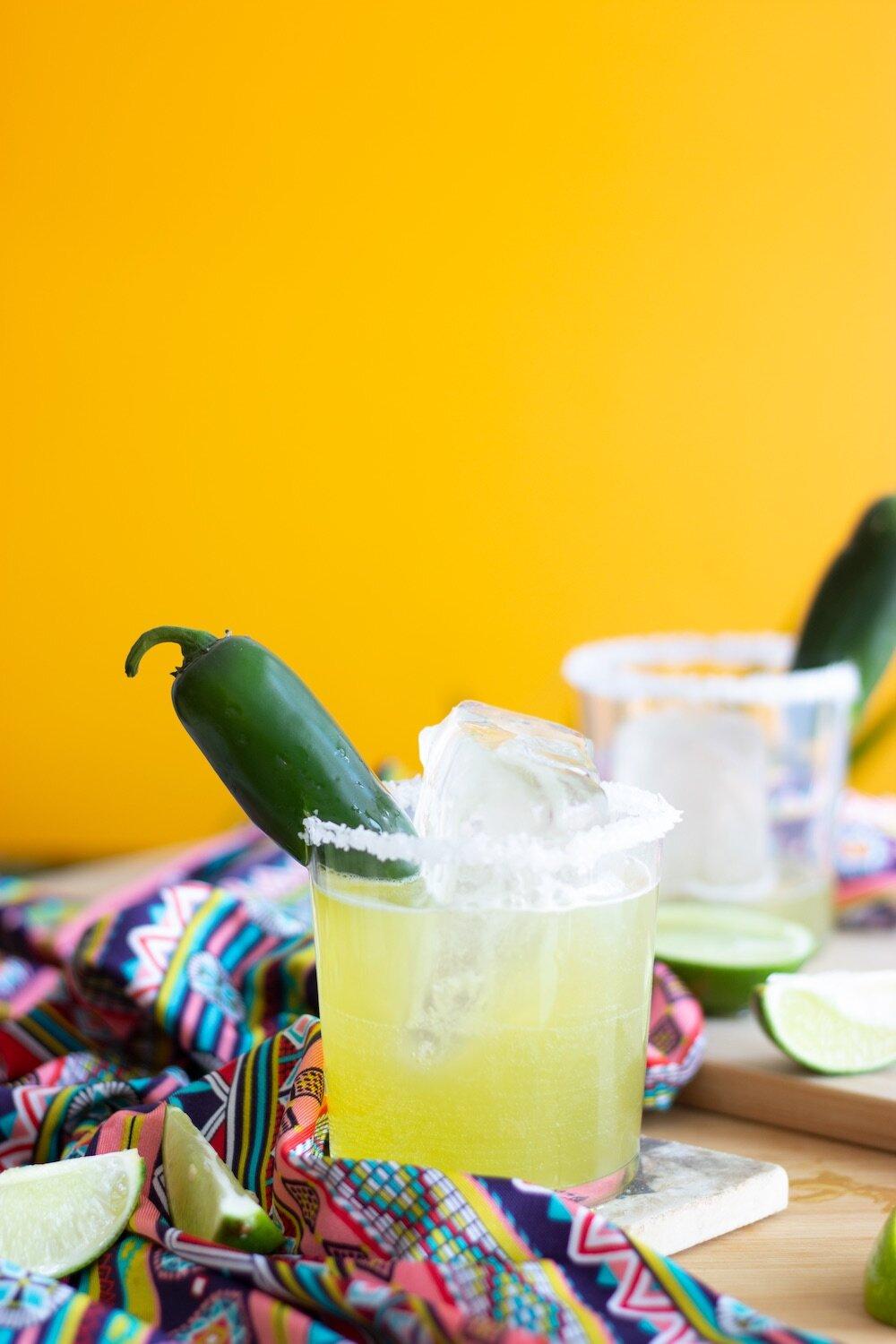 9. Well-Earned Margaritas
There are so many ways to say thank you to a vendor. They were likely too busy to raise a toast with you on the big day, so why not send them a little something to celebrate with afterward? This fun gift set includes sweet agave syrup and zesty lime juice for mixing the perfect margaritas.
Cheeky Cocktails Margarita kit, $15, Cheeky Cocktails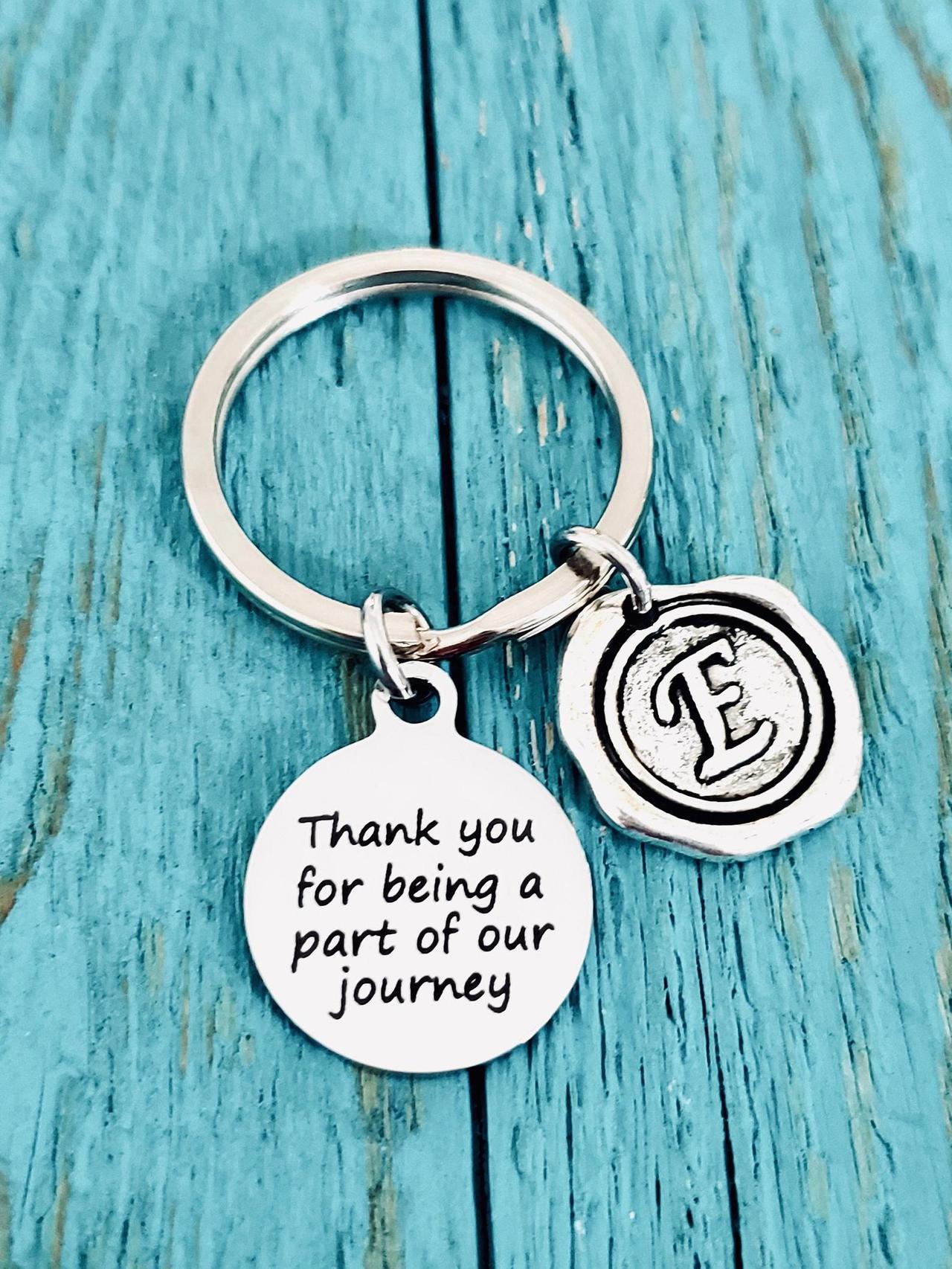 10. A Keepsake Keychain
Present them with a keyring that reads: "Thank you for being a part of our journey." It's a lovely way to say thank you to a wedding venue coordinator, event planner, or really anyone who helped bring your vision to life.
Sa Jolie silver keychain thank you gift, from $20, Etsy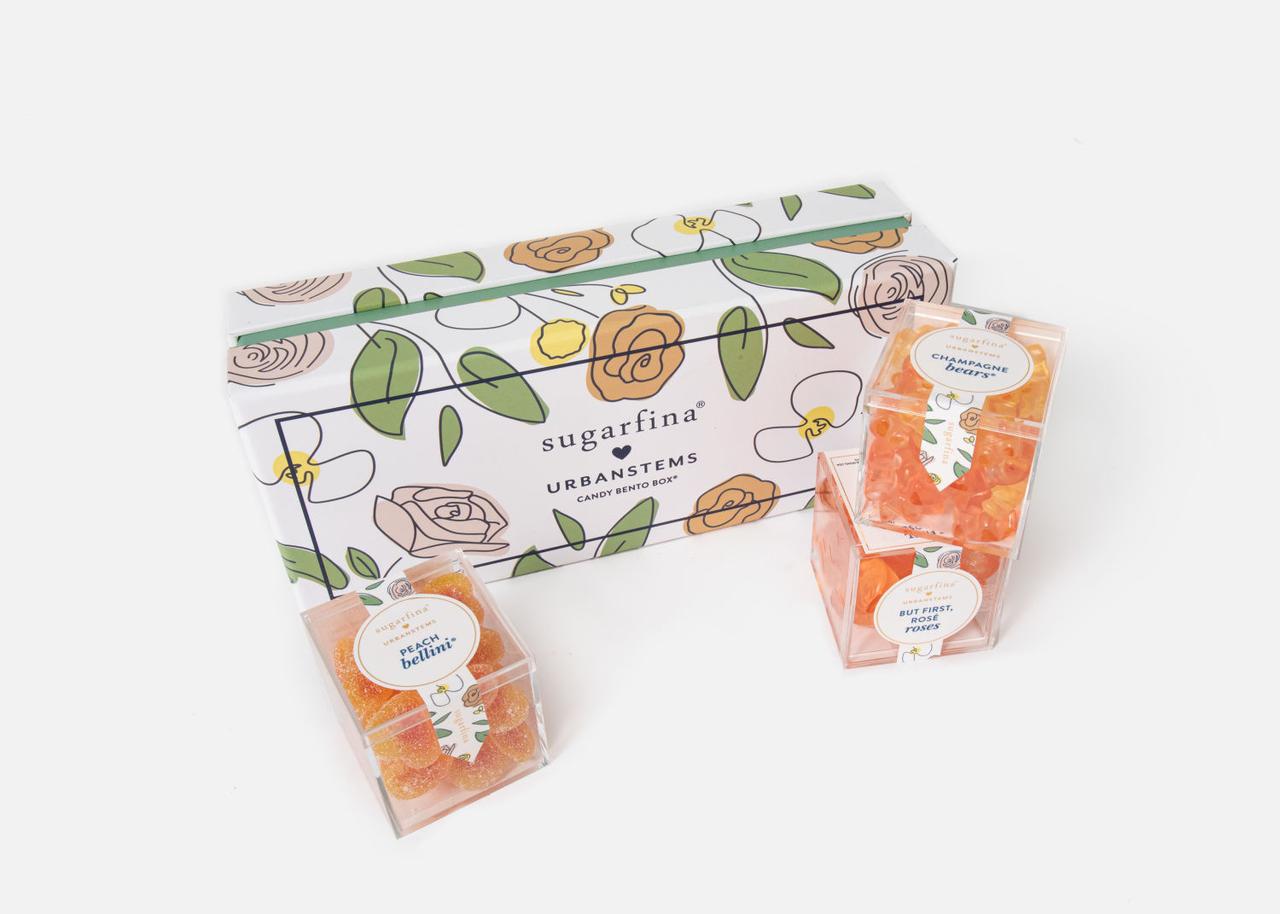 11. Grownup Candy
A selection of booze-flavored gummies will definitely put your pros in the mood to party. The pretty floral design makes it an especially great gift for a florist.
Urban Stems X Sugarfina 3 piece bento box, $32, Urban Stems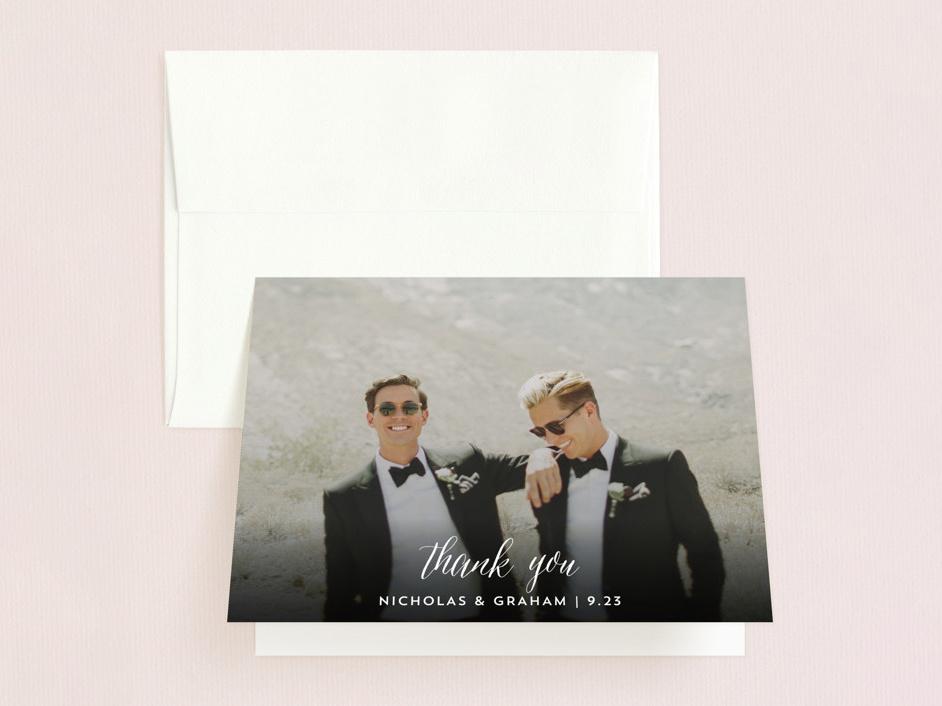 12. A Custom Thank-You Card
Cards aren't just for guests, you can totally write thank-you notes for your wedding vendors too! Have one personalized with a photo of you and your new spouse so they know right away who it's from.
Minted Cacti folded wedding thank you card, from $2 each, Minted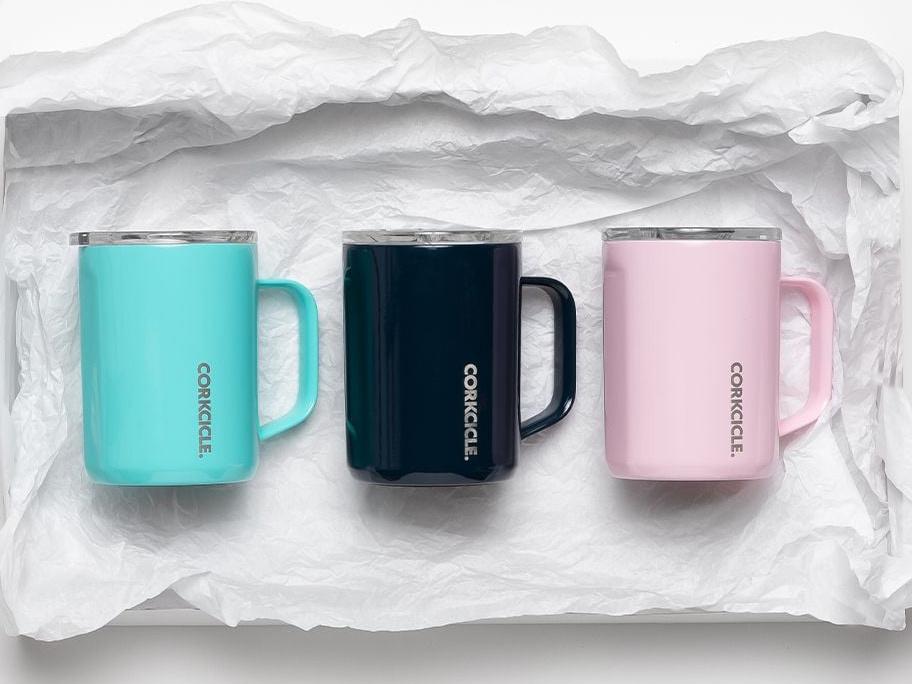 13. A Sleek Travel Mug
Plenty of wedding vendors have to travel for their work. Make their life easier with a colorful mug that'll keep their favorite pick-me-up warm for up to three hours. Trust us, it'll be their new best friend.
Corkcicle 16 oz coffee mug, $35, Corkcicle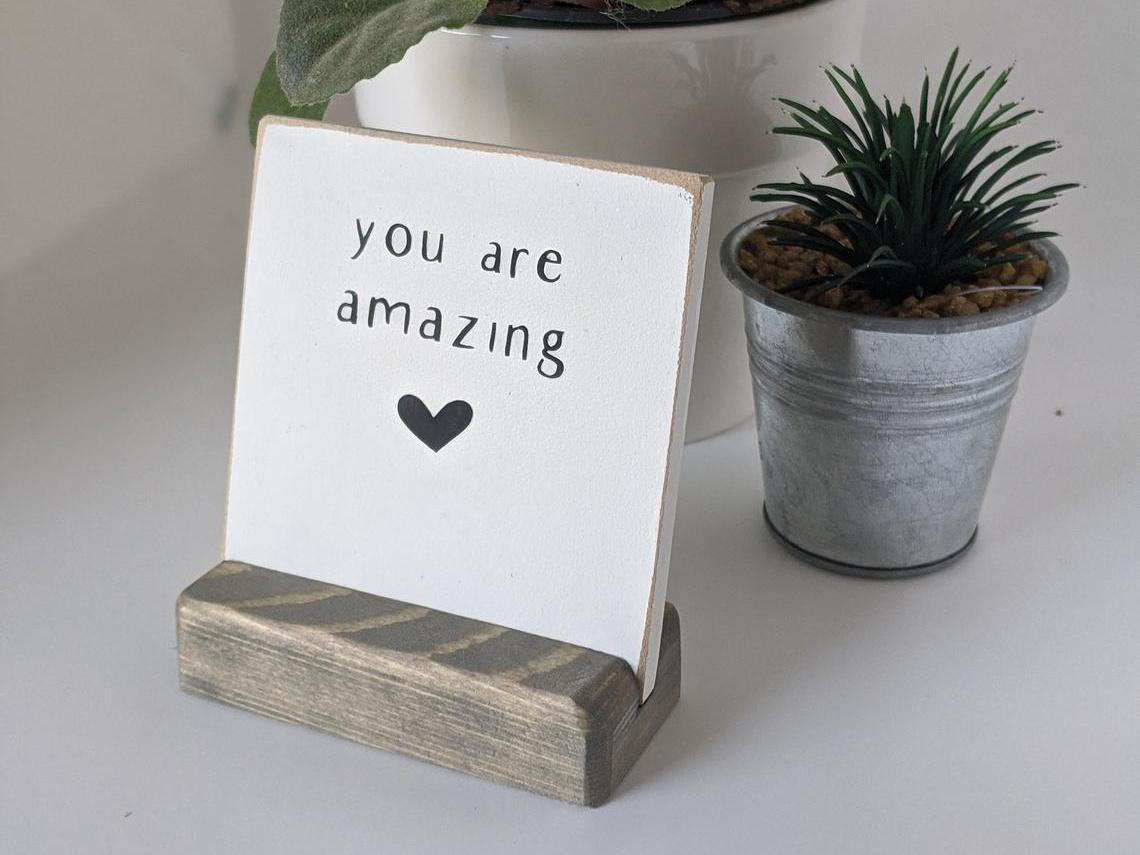 14. A Sentimental Desk Accessory
This adorable sign is a simple thank-you message for your wedding suppliers they can put on display wherever they please. It reads: "You are amazing."
Speake Designs You Are Amazing thank you gift, $14, Etsy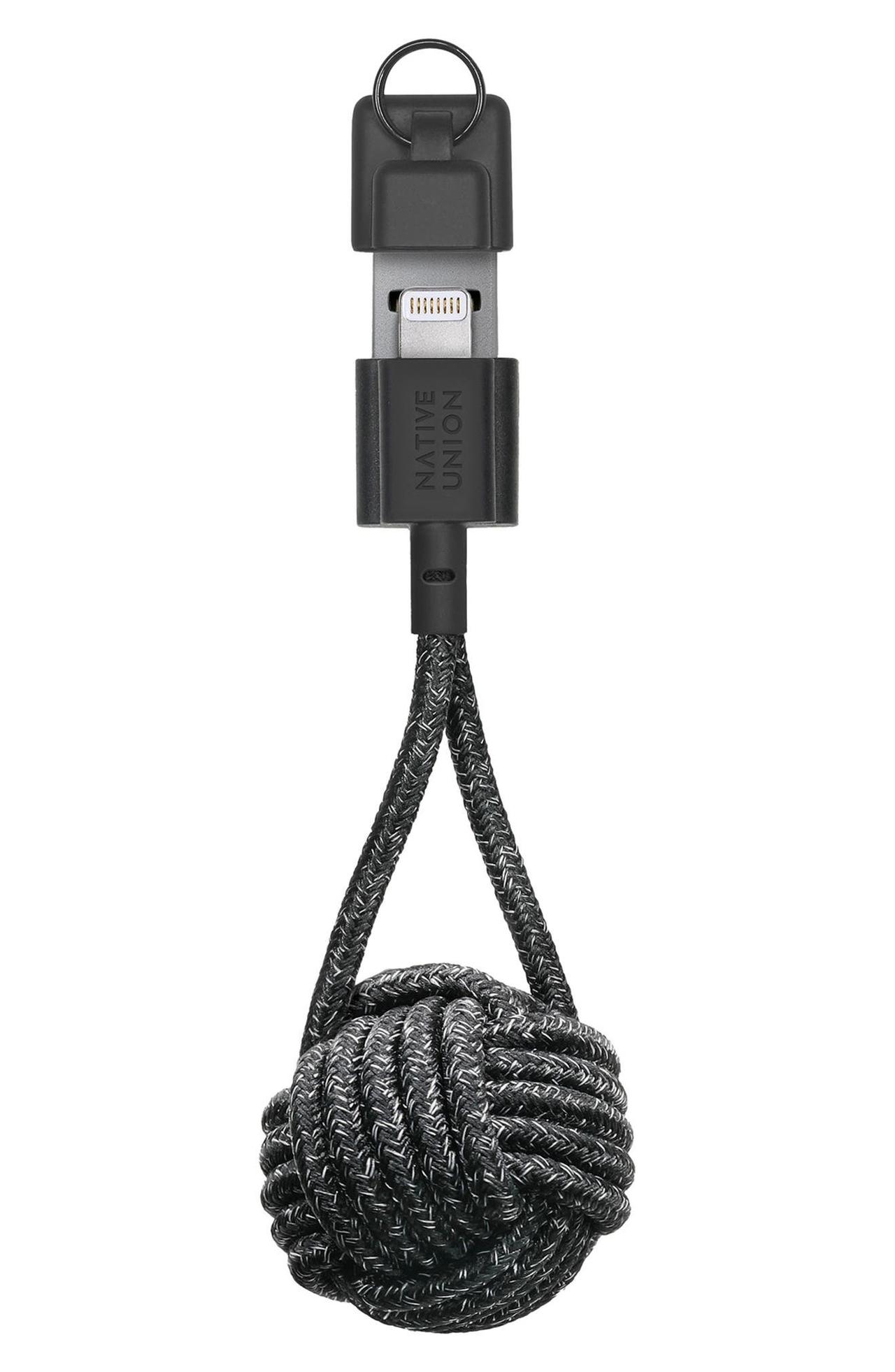 15. A Keychain That Charges Their Phone
Like we said, a lot of wedding professionals are always on the go. For example, a photographer has to stay on location to capture every important moment, from the first look to the last dance. That's why this handy phone-charging keychain will make an excellent wedding vendor thank-you gift. Bonus: It comes in a fitting knot design.
Native Union iPhone charging keychain, $30, Nordstrom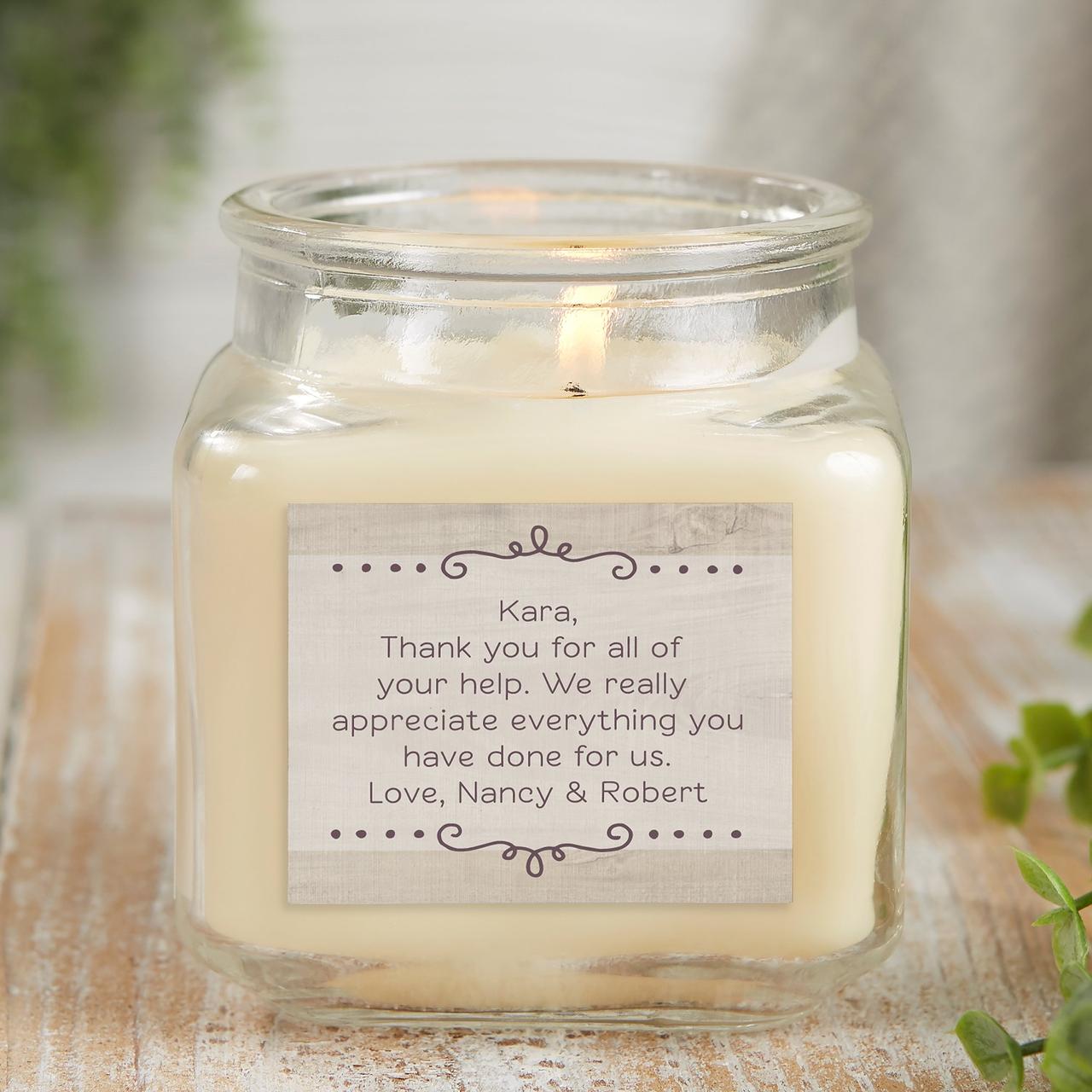 16. A Relaxing Candle
Thank-you cards aren't the only way to send a sweet message to your wedding vendors. Let them know you really appreciate everything they've done with a personalized note on a soothing, scented candle.
Personalization Mall Write Your Own personalized 10 oz. vanilla bean candle jar, $20, Personalization Mall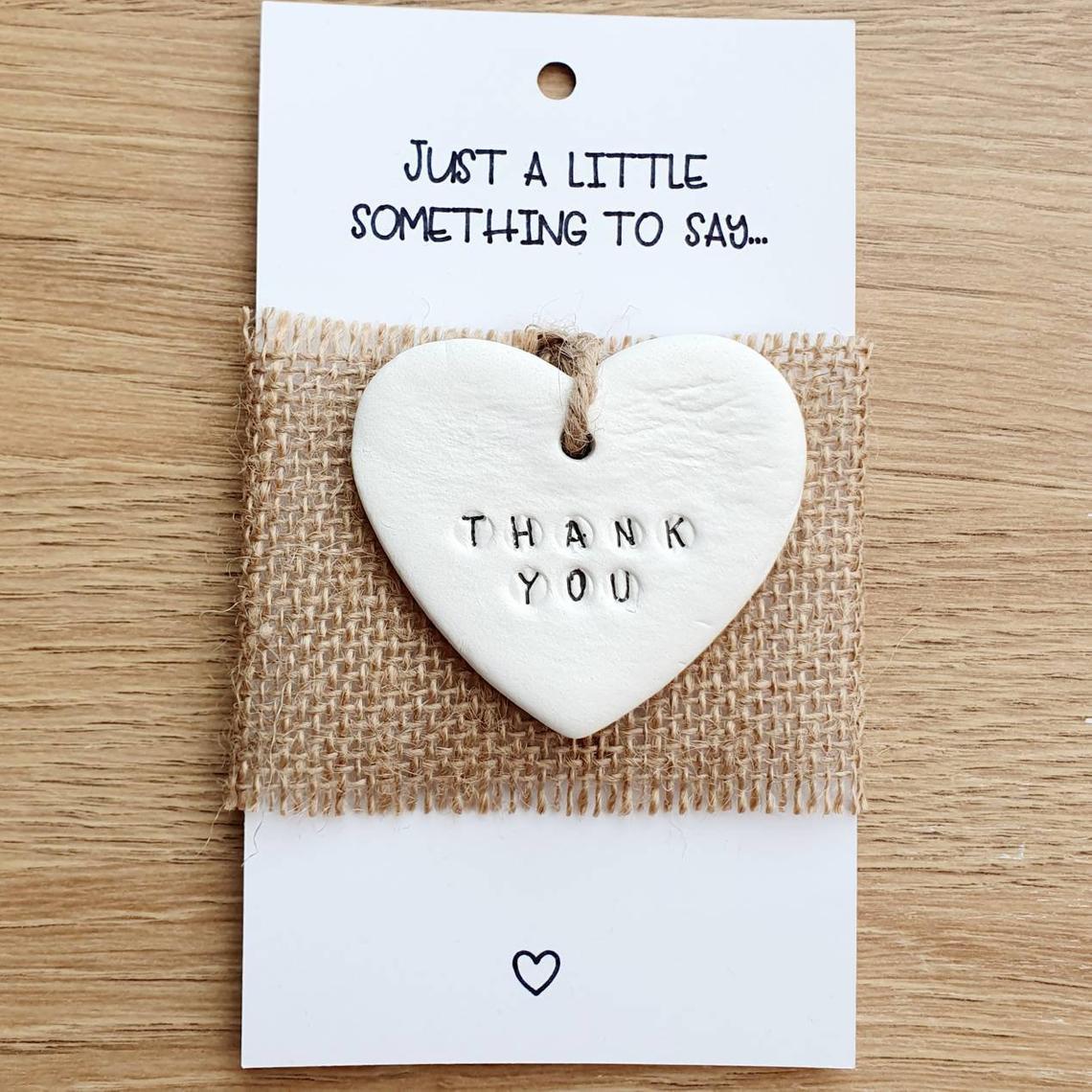 17. An Ornament Made With Love
For someone who helps bring love stories to life on the daily, this handmade clay heart will make for a meaningful present.
A to Zee Gifts Thank You handmade rustic heart keepsake, $7, Etsy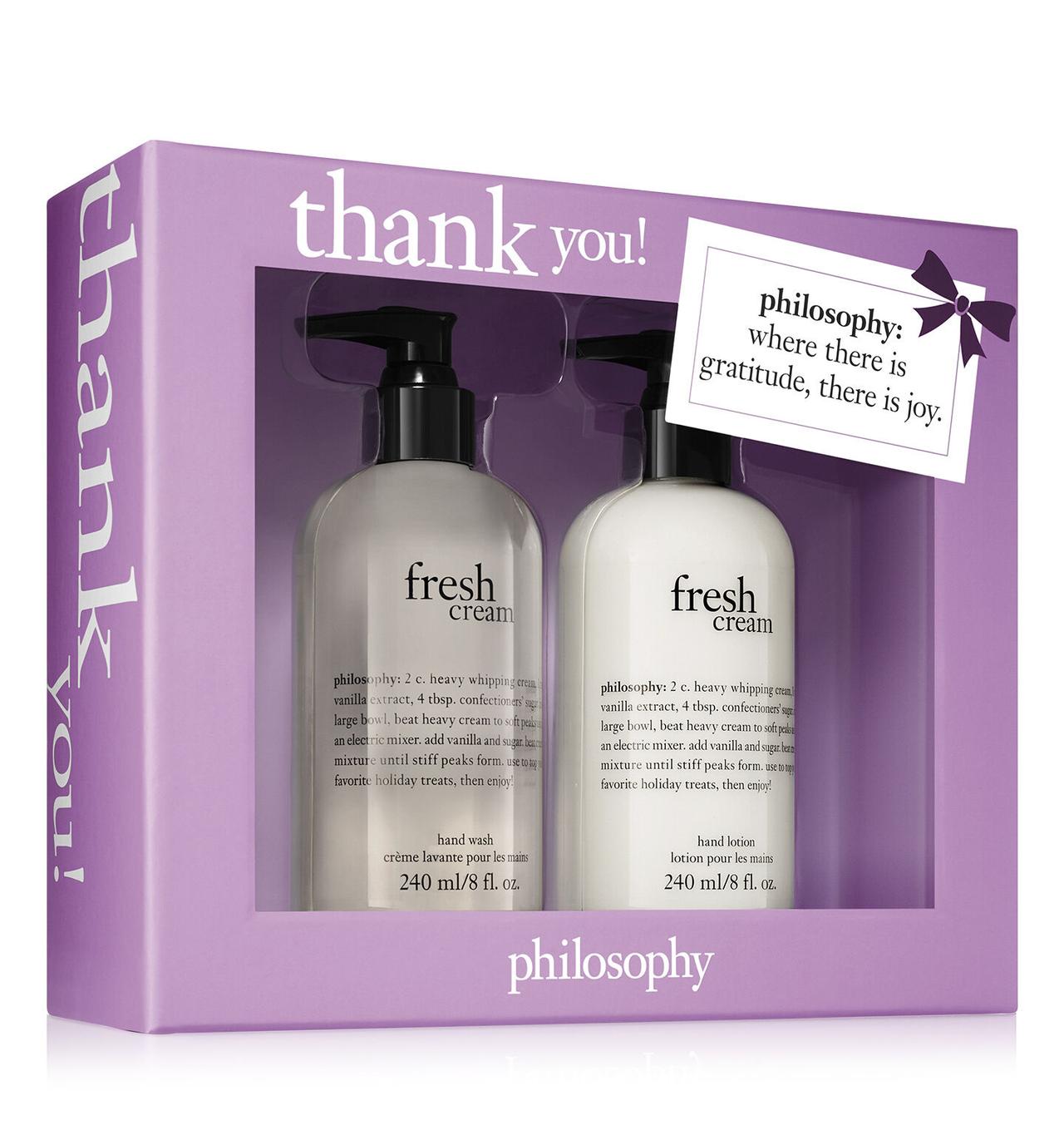 18. Moisturizing Soap and Lotion
If constant hand-sanitizing was part of their work, pick gifts for your wedding suppliers that'll provide some well-needed pampering. This luxe set includes a hydrating soap and lotion combo for soft skin.
Philosophy Thank You! fresh cream hand set, $28, Philosophy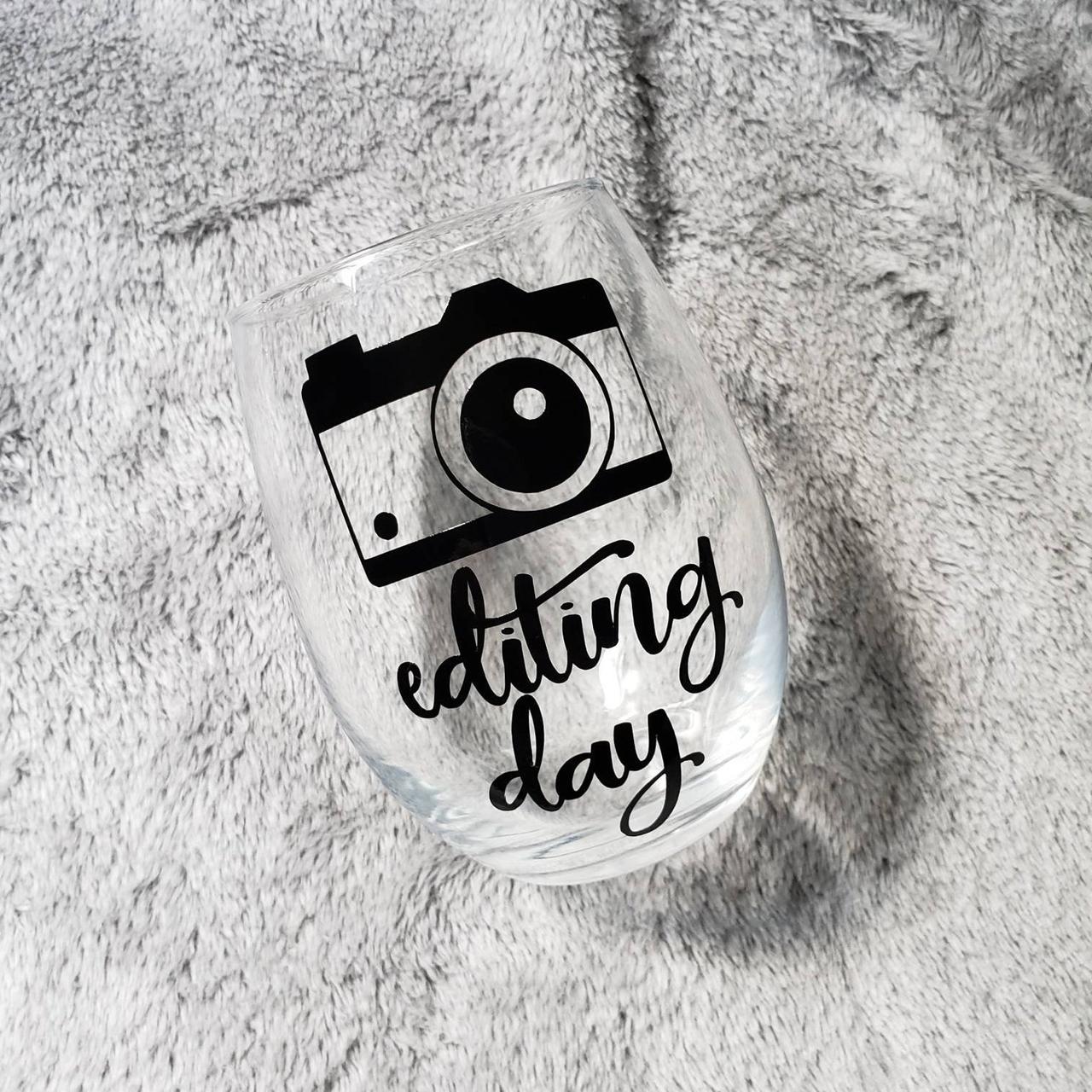 19. A Funny Wine Glass
Choose gifts for your wedding vendors that reflect just what it is they do so brilliantly. This "editing day" wine glass is perfect for the photographer or videographer who beautifully captured your memories.
Hoot & Hook photographer wine glass gift, $11, Etsy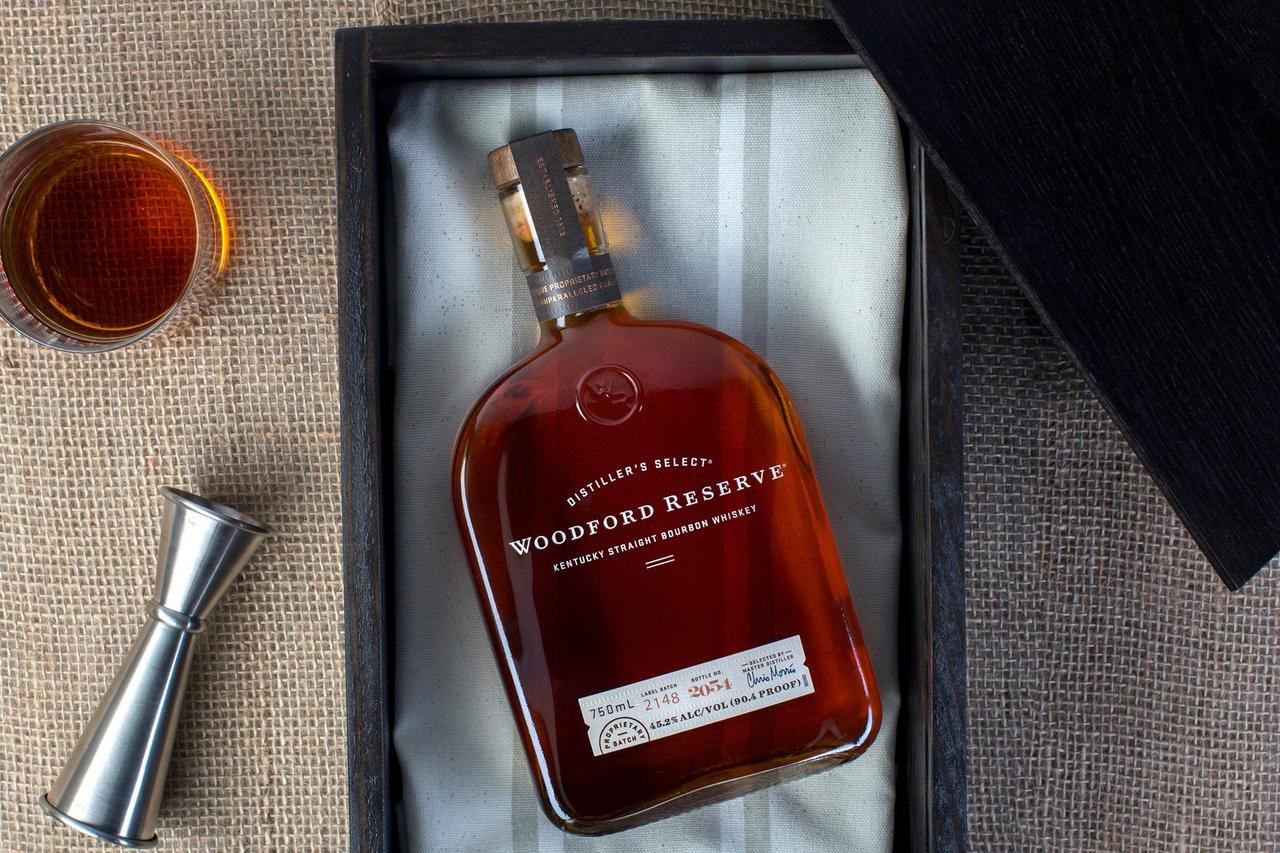 20. A Booze Delivery
What better way to say thank you to a wedding vendor than with a fancy bottle of liquor? From wine and bubbly to bourbon and scotch, you're bound to find something they love on Drizly. The best part? You can have it delivered right to their door.
Drizly drink delivery service, price varies, Drizly