The Most Important (and Helpful!) Reminders to Send Your Wedding Guests
These friendly reminders are crucial.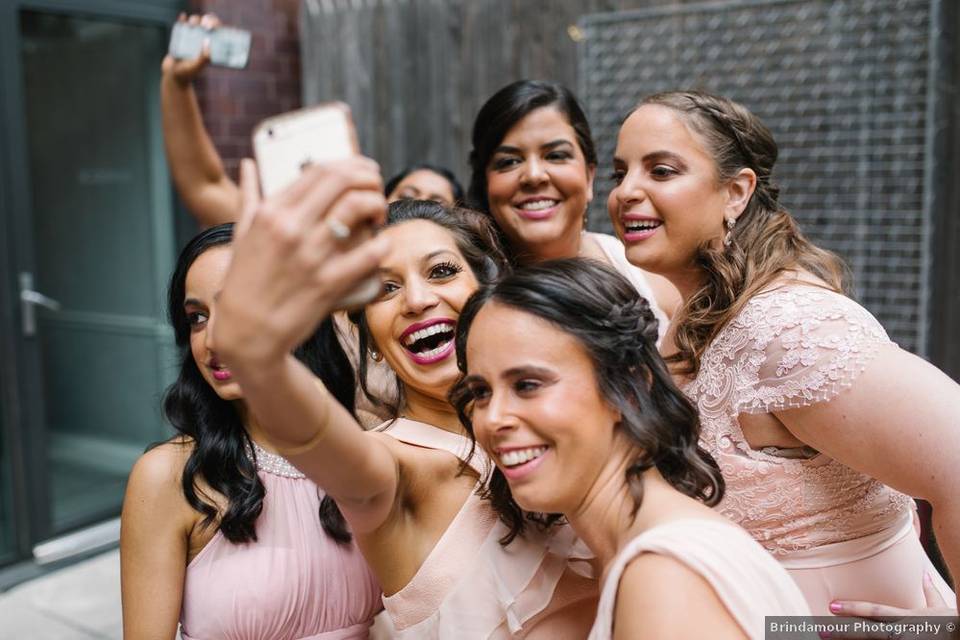 From your save-the-dates to your wedding website, wedding invitations, and more, a big part of planning your special day is communicating with your guests. While you may be wary of going overboard with direct communication, like emails and text messages, it's important to make sure your guests have all the information they need to attend your wedding. So which wedding reminder messages should you send to your guests, when should you send them, and how should you word them? We asked 1,000 wedding guests to share the most helpful reminders they received before the big day—and here's what they said:
"The Deadline to Book Hotel Rooms Under Our Group Block Is Approaching"
If you're hosting out-of-town guests or a destination wedding, reserving hotel room blocks is an essential wedding-planning step. While reserving room blocks allows you to set aside hotel rooms just for your guests, often at a discounted rate, after a certain date (usually about three months before the wedding day), these hotel rooms are released so anyone else can book them—and any discounts are no longer valid. Aside from putting this information on your wedding website, it's also a good idea to email your guests a reminder message about a week or two before this deadline to encourage those who haven't already booked their hotel room to do so. According to our study, 56 percent of wedding guests find a reminder about room block deadlines "extremely helpful."
Room Block Deadline Wording Example
"We're so excited to celebrate with you in just a few short months. We just wanted to send a quick note reminding you that the deadline to book hotel rooms under our room block at the [name of hotel] is on [deadline date]. If you haven't already done so, please check out the accommodations section of our wedding website [link to website] for more information. Thank you so much!"
"Hotel Rooms are Running Out"
There's also a possibility that hotel rooms will start to fill up quickly—especially if you're getting married on a peak-season or holiday weekend. We recommend checking in with hotels a few times about their availability for your wedding weekend, and if they're starting to fill out, don't hesitate to send your guests a quick reminder. This will likely take place a few months before the big day.
Hotel Room Reminder Wording Example
"Hi everyone! For those of you who are planning on staying at the [name of hotel], we just learned that rooms are booking up quickly, so we highly recommend making your reservation if you haven't already done so already. For more information, check out our wedding website [link to website] or reach out to us with any questions. Thank you!"
"Please RSVP On Time!"
In the weeks leading up to your nuptials, you'll send out your wedding invitations and eagerly await those RSVP cards. These little cards play a major role in your planning process, as you'll need to share your final headcount with your caterer, wedding planner, and venue so you can creating your seating chart, plan meals, and more. That's why it's a good idea to send a note to everyone on your guest list reminding them of the RSVP deadline about a week before the due date (about three weeks before the wedding day). According to our study, 56 percent of guests greatly appreciate this reminder. And if certain guests miss the deadline, we recommend following up with a phone call.
RSVP Reminder Wording Example
"The final countdown before our big day is on! If you haven't already done so, please send in your RSVP by [deadline date] so we can have an accurate final headcount. Feel free to check out our wedding website [link to site] for more details, and reach out with any questions. Looking forward to celebrating with you!"
"Please Read These Health and Safety Guidelines"
If you're asking guests to show proof of vaccination or negative COVID test before your wedding date or enforcing any additional health and safety rules, it's essential to send a note to your guests letting them know, in addition to including this information on your wedding website and as an invitation insert. This health and safety email should be sent out about two or three weeks before the big day, and can be written in conjunction with your RSVP deadline reminder. According to our study, more than half of guests find reminders about any safety guidelines very helpful, so while it may feel like a tricky email to write, it's definitely worth doing.
Health and Safety Guidelines Wording Example
"We are looking forward to celebrating with you at our wedding on [date] at [venue]. Given the ongoing COVID-19 pandemic, we wanted to share important safety protocols we will be following during the event. [List safety protocols such as vaccination requirement, testing, masking, etc.]. Feel free to reach out to us directly with any questions or concerns."
"Check Out These Our Wedding Weekend Schedule and Directions to the Venue"
Perhaps the most important wedding reminder message for guests is the one that comes a week or two before the wedding. You'll need to send messages to your guests, wedding party members, and VIPs about the schedule for the weekend, transportation information, and directions to the venues. While you'll probably have all of this information listed on your wedding website, it's important enough to warrant direct communication with everyone. For your closest loved ones, you'll want to include information about pre- and post-wedding events, like the rehearsal dinner, next-day brunch, etc., as well as details on the weekend's timeline and phone numbers for any point people (like the wedding planner). The email to guests can be a bit more general, but should speak to when guests should plan to arrive to the wedding ceremony, as well as any other last-minute details. According to our study, nearly two-thirds of respondents greatly appreciate this final message.
Timeline and Directions Reminder Wording Example:
"We're so excited to celebrate our wedding weekend with all of you in less than two weeks. Below are the logistics of the weekend. Please read through this carefully and don't hesitate to reach out with any questions. [Include wedding weekend timeline, directions to venue, important phone numbers, etc.]"
"Here's a Weather Update"
While you may be obsessively checking the forecast in the days leading up to your wedding, your guests may not be. It may be helpful, either as part of your final logistics/timeline email or in a separate message, to give your guests a heads up about the weather you're expecting on your wedding day and how they might prepare. This can include recommending attire, bug repellent, sunscreen, umbrellas, allowing extra time for travel, etc.
Weather Update Wording Examples:
"We're expecting unseasonably chilly weather on Saturday. Please bring a jacket or wrap so you can enjoy our outdoor ceremony."
"While we are expecting sunny skies, the outdoor ceremony location can get a little buggy. We recommend applying bug repellent before the wedding, but we'll have some on hand in case you forget!"
"We hope the forecasted snow won't affect our wedding day, but we do recommend giving yourself extra time if you're driving in as traffic may be an issue."