How to Navigate Your Registry if You've Postponed Your Wedding
If your wedding plans have changed, does that mean your registry needs to be updated as well? Here's our guide for balancing registry etiquette with a rescheduled wedding date.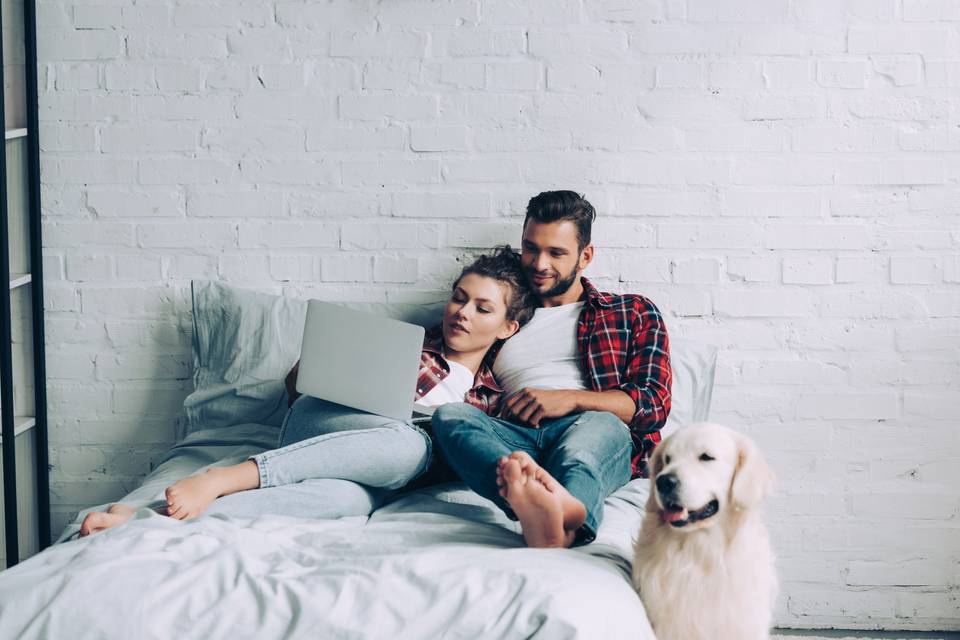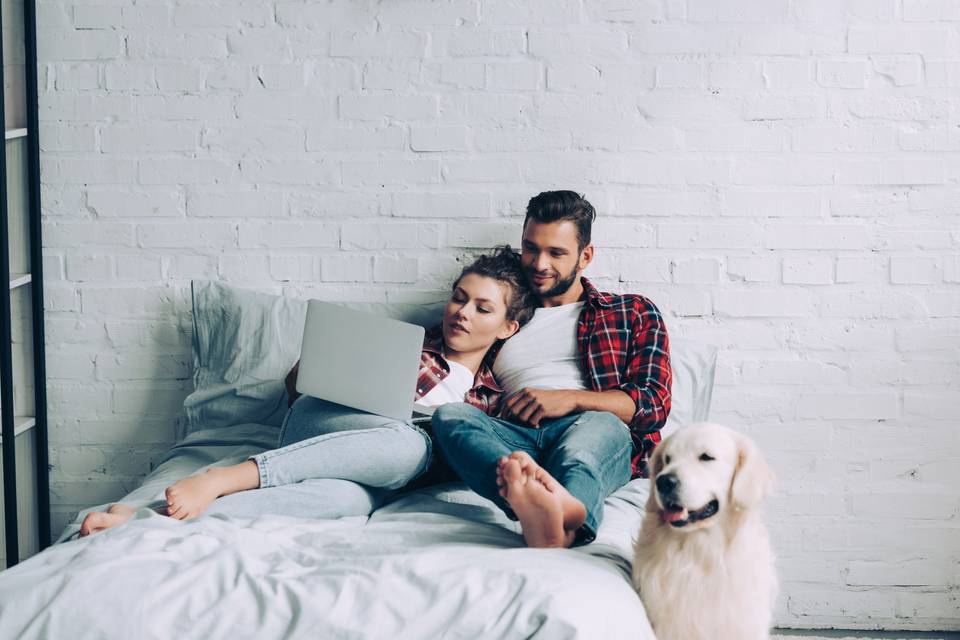 If you've postponed your wedding due to the COVID-19 pandemic, you're probably focused on changing your wedding date, lining up vendors, and making sure you've communicated any new information to your guests. But once you have the important details settled, you may start thinking about other aspects of your wedding, namely, your registry. Yes, it's totally okay to think about wedding gifts, even during these unique times. Your guests will follow your lead, so you'll want to take a few steps to update your registry to ensure everyone is on the same page.
Here's everything you need to know about handling your registry if your wedding plans have changed due to COVID-19.
Keep your registry up.
Whether you've moved your wedding date by a few months or over a year, there's no need to take down your registry. You're still getting married, your guests will still want to give you a gift. Be sure to update your registry with your new date (even though you've probably communicated it to your guests already), so everyone is on the same page, and make sure it's listed on your wedding website.
Don't worry about timing.
Some of your guests may have already given you a wedding gift, but others may wait until closer to your new wedding date to send a present. There's no "right" time to give a wedding gift (as long as it's before or shortly after the big day), so cut your guests some slack. You'll probably see a bit of a lull in gifts received until your new date approaches—and that's totally okay.
There's no need to return gifts.
If you and your partner chose to elope or marry in a "micro ceremony" on your actual wedding date, you might feel like you have to return any gifts you've already received since your guests technically weren't present for the wedding. These are very unique circumstances and your guests will likely be pretty understanding—so there's no need to return any gifts. If at all possible, we do still recommend planning a reception later on so your guests can celebrate with you.
Update your registry on the regular.
You'll want to check in on your registry every few weeks, even if you have a while before your new wedding date. Replace items that have sold out (more on that later), add items if you're running low, and remove gifts that you no longer need or want. Even if your wedding plans have been put on pause, your registry should be kept up-to-date.
Be prepared to make some swaps.
Couples who have postponed their weddings may find that certain items on their registries may sell out as the months go by. Try not to open and/or use gifts that aren't part of a completed set (china, flatware, or towels, for example). Because you're working with a longer timeline, you may find yourself with six out of 12 flatware sets, and can't get the rest due to the products being sold out. In that case, you can register for a different set entirely and return the flatware you already received, or just go with the mix and match look.
Consider your guests' changing financial situations.
Unfortunately, many American workers have lost jobs and incomes during this tumultuous time. Some of your guests may not be able to give you a gift right away due to financial issues, and if they can, they may not be able to spend as much as they normally would. Be gracious and understanding—there's no required amount to spend on a gift, and in fact, wedding gifts are not actually required. Be grateful that your guests made the effort to give a gift, and appreciate any and all gifts that are received.
Stay on top of those thank-you notes.
We know, you have a lot going on right now. But it's still your responsibility to keep track of the gifts you've received and send thank-you notes accordingly. Try to send a thank-you note no later than three weeks after receiving a gift. And, yes, writing thank-you notes is a great activity when you're stuck at home, so take advantage of the time and cross those notes off your checklist.