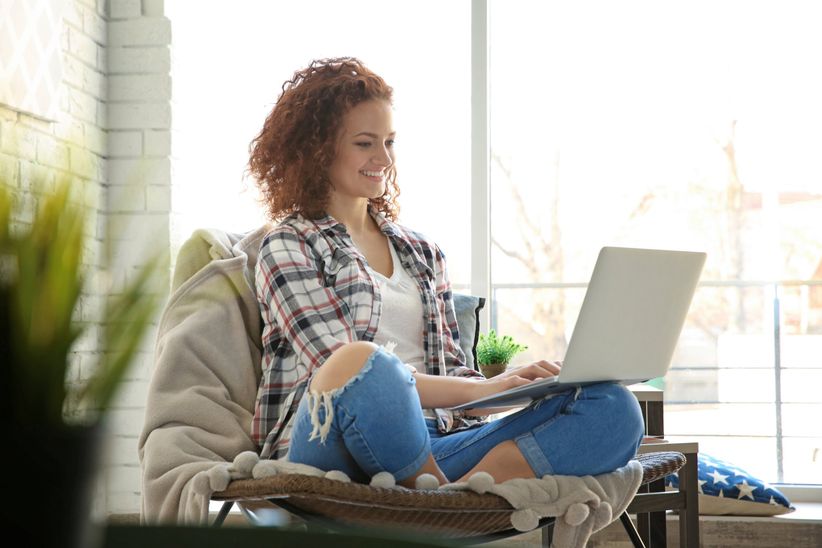 Getting engaged is cause for major celebration, but it doesn't always happen on a perfect timeline. With popular venues and the best-of-the-best vendors booking out months (if not years!) in advance, it's easy to stress about whether your dream day will come together under a limited amount of time. Believe it or not, wedding planning before the actual proposal is more way common than you'd think, but it comes with some serious pros and cons to carefully think through.
Have the itch to do some wedding planning before the proposal? We're highlighting both the good and the bad so you can decide whether to embrace the proactive approach or practice patience as you wait for the big question to officially be asked.
Pro: Secure Your Date In Advance
If you have your heart set one particular date or weekend to tie the knot, it's not a bad idea to lock things down as far in advance as possible. This is especially true if you'll be working with a short engagement period and need the extra time to get a shot at your dream venue. Keep in mind that the most desirable wedding dates (think summer Saturdays and holiday weekends) can book up very quickly. And the same goes for the most popular vendors in your area. If there's a certain photographer, planner, or floral designer you're dying to work with, don't be afraid to start the communication process early if you know engagement is right around the corner.
Con: Potential Relationship Pressure
Doing some wedding planning before the proposal comes with a lot of logistical benefits, but it's important to note that it also has the potential to strain a relationship if you're not on the same page. Before signing the paperwork or putting down any deposits, make sure you and your partner have clearly discussed engagement and are both on board with any wedding decisions being made. Remember that wedding planning too early in a dating relationship or making plans in secret can quickly turn to chaos.
Pro: Less Stress, More Time
When it comes right down to it, wedding planning means making a lot of huge decisions in a short amount of time. You're choosing the venue, vendors, menu, music, style, and design all within a small window which can quickly lead to decision fatigue and even take away from some of the fun. Kicking off planning before the proposal will ensure you don't have to make a million decisions within just a few weeks or months but can take your time to thoughtfully plan one of the biggest days of your life.
Con: Lost Element of Surprise
There are few bigger moments in life than a marriage proposal and sometimes a little patience allows for the very best surprise. Excessive wedding planning before the proposal could make your engagement feel less special or even unnecessary if you've already picked the ring and set the date. Also, keep in mind that planning before engagement might make you or your partner feel unnecessarily anxious for the big moment to hurry up and happen rather than simply going with the flow.
Pro: Start Saving in Advance
There's no denying the sooner you can start putting away funds for the big day, the better. If you and your partner know engagement is in your near future, saving money, and wedding planning before the proposal can be a really smart move. Whether it looks like setting aside work bonuses or foregoing a major vacation, you'll be so thankful to have the extra wiggle room in your bank account once it comes time to put down all those deposits.