5 Wedding Fashion Trends That Are In (and Out!) for 2019
Want to know what's hot and what's not when it comes to 2019 wedding fashion trends? From wedding dresses to guest attire, here's what's in store for this upcoming year.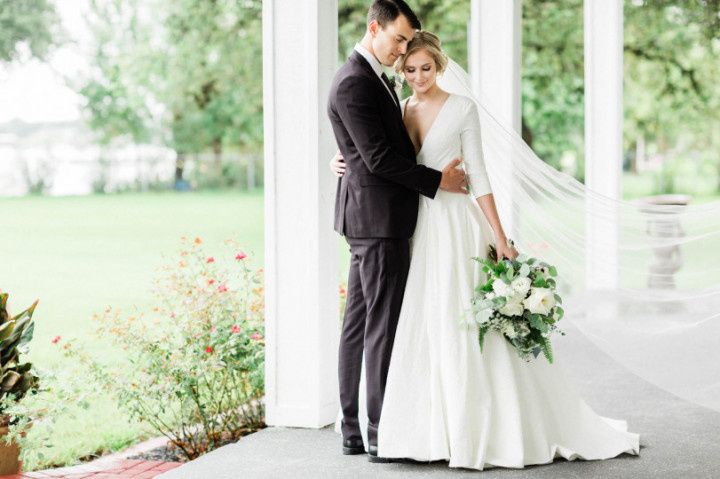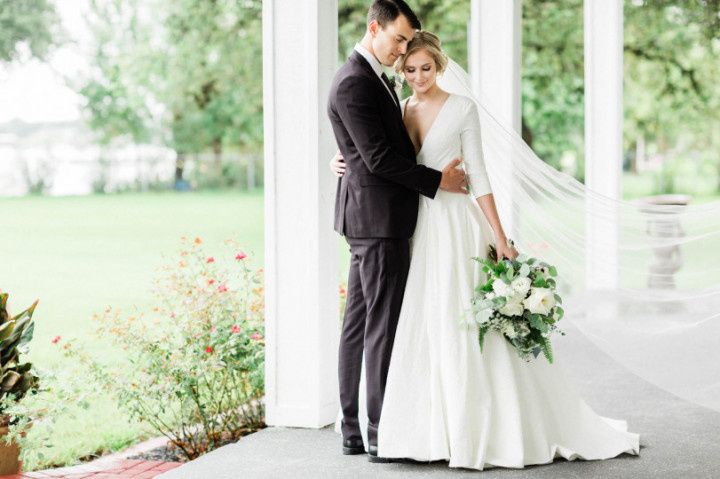 With the new year finally here we can expect a slew of new trends to pop up in the wedding world — especially for 2019 wedding fashion trends. We're predicting all sorts of upgrades to traditional bridal looks, guest attire, and menswear making 2019 a memorable year for wedding fashion. So, if you're curious about what to ditch and what you should look out for in the new year, you're in luck. Check out these five wedding fashion trends that are out for 2019, and five that you'll be seeing at every type of celebration.
Trust us, these 2019 wedding fashion trends are going to be big this year.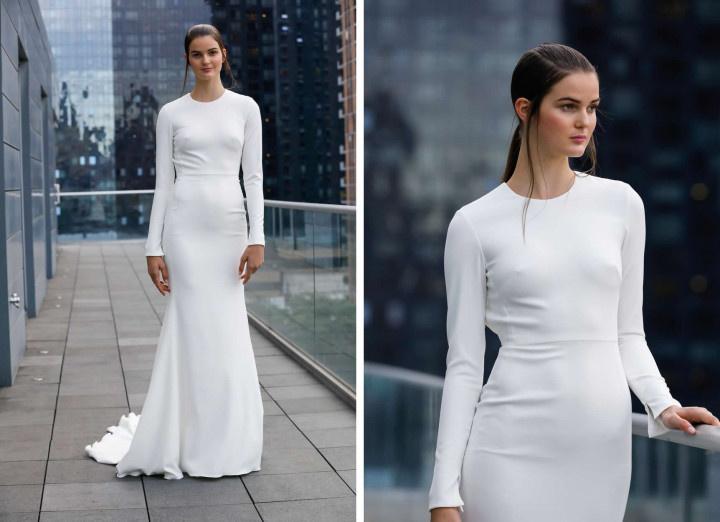 Wedding Dresses
In: Clean and minimalist
Out: Overly embellished
Say goodbye to princess-inspired lace and embellishments for 2019 wedding dresses, because this year we will be seeing minimalist and subdued designs take center stage. Simplicity will be the new norm for brides all thanks to Meghan Markle's iconic and understated wedding-day look. From clean wedding dresses to gowns with just a few details, brides will be able to show off their figure this year in an understated and modern way.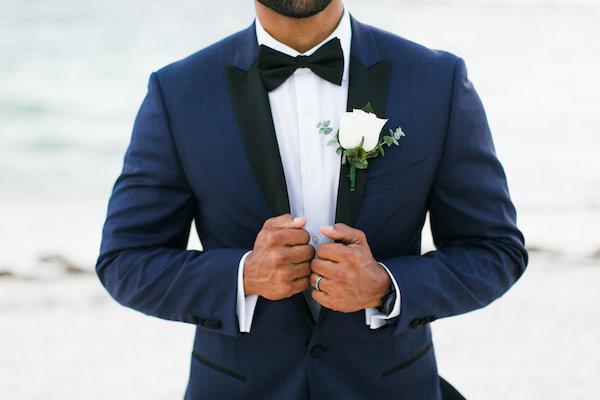 Menswear
In: Mismatched styles
Out: Beige and gray
When it comes to 2019 wedding fashion trends for grooms and groomsmen we definitely think that classic cohesive looks will be left in the past. Instead, grooms and groomsmen will opt for mix and match styles and bold colors when choosing suits or tuxedos. Pulling from different wedding colors and not sticking to a traditional solid suit lets grooms really make a statement. From mix and match suits to groomsmen (and even guests!) in various shades of burgundy, neutrals, such as beige or gray, will definitely take a backseat in menswear for this upcoming year.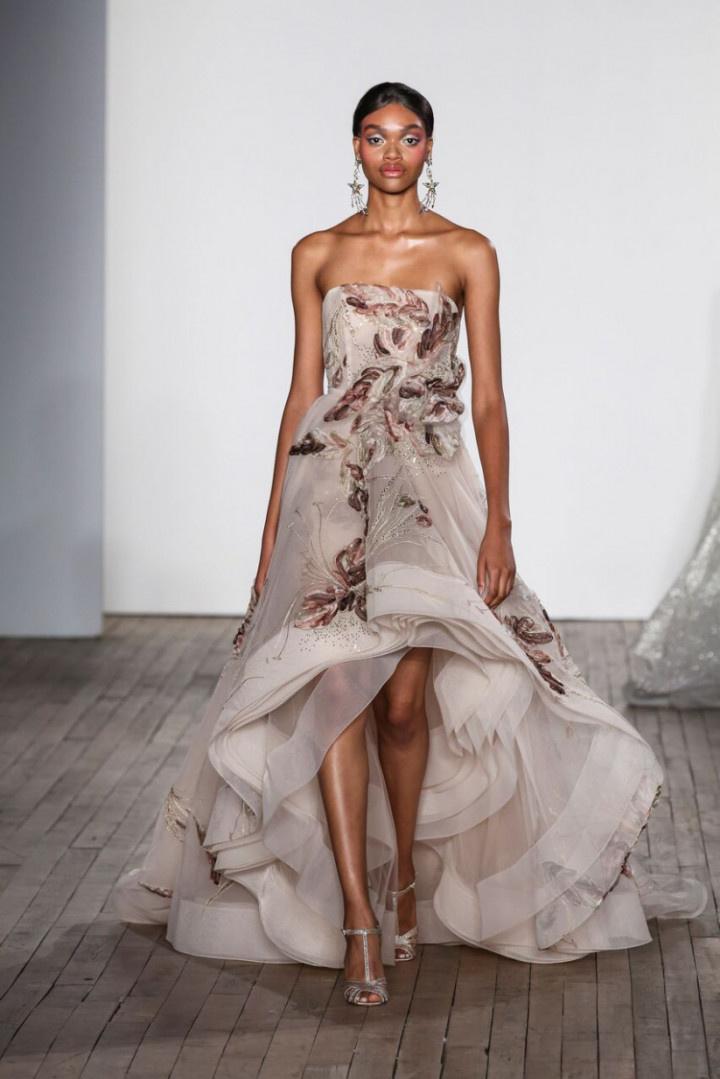 Mother of the Bride (or Groom!) Gowns
In: Shorter hemlines
Out: Floor-length
Mother-of-the-bride or groom dresses definitely are getting an upgrade for 2019 wedding fashion trends. While classic floor-length options have been the go-to choice for years, expect to see moms showing off some leg with the help of shorter hemlines in 2019. Cocktail, midi, and (our favorite) high-low hemlines are going to be making MOBs/MOGs feel confident and stylish this year by exposing just the right amount of leg. The best part? This gives moms the chance to step up their shoe game, too!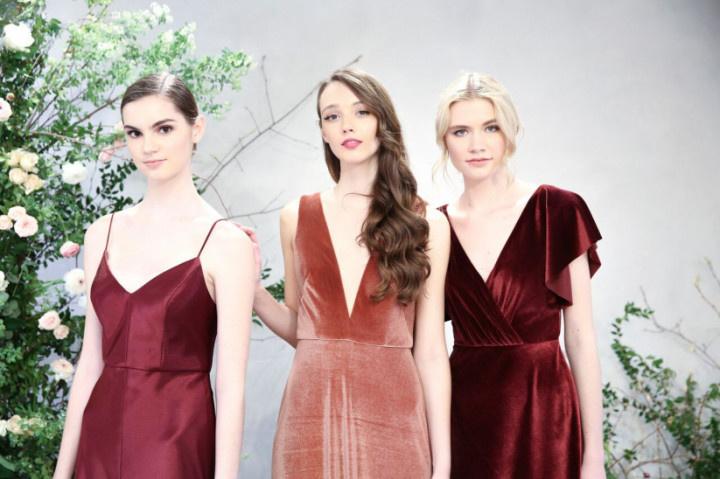 Bridesmaid Dresses
In: Velvet
Out: Chiffon
Lighter fabrics, like chiffon, have been the "it" fabric for bridesmaid dresses, but not this year! With fall weddings becoming more popular, bridesmaid dresses are moving away from soft hues and feminine fabrics. Instead, richer fabrics, such as velvet and satin, are making a comeback in 2019, which gives 'maids a more sultry and chic wedding party look. These luxe fabrics also come in a variety of jewel tones and other moody colors, which definitely helps add a dramatic touch.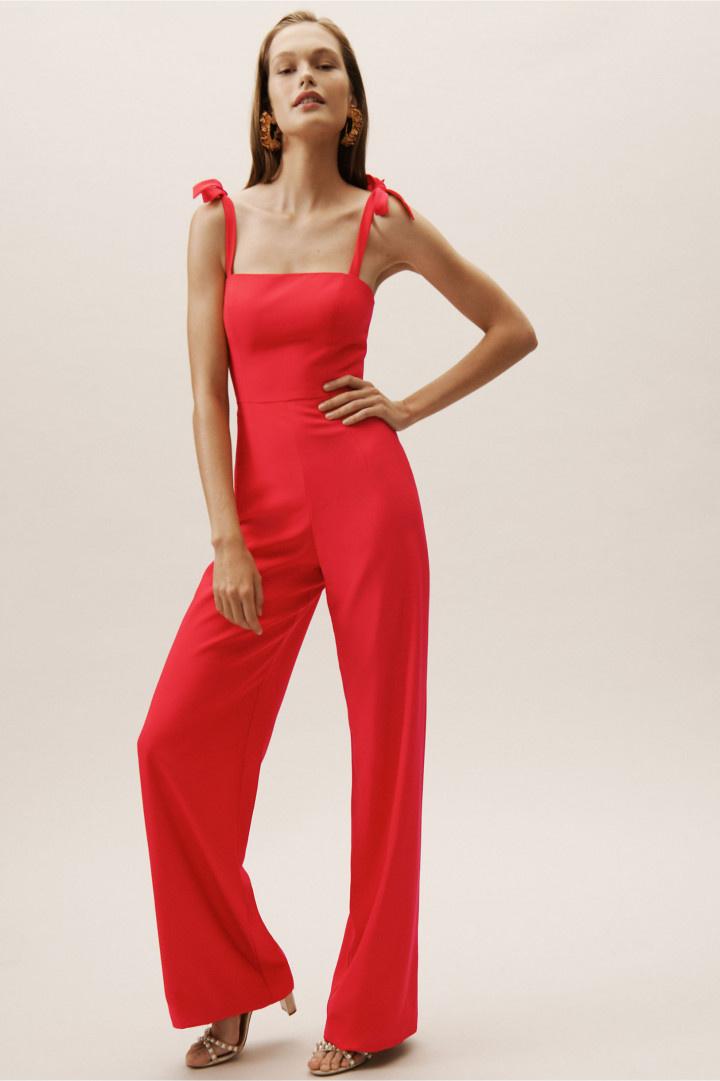 Guest Attire
In: Jumpsuits
Out: Off-the shoulder dresses
While the romantic off-the-shoulder look has been popular, we expect this fad to fade for 2019 guest attire. This year guests will be sporting a more sophisticated outfit choice by opting for jumpsuits or even pantsuit options. Jumpsuits create a chic, fashion-forward style and can easily be dressed up or down to match different dress codes. The all-in-one ensemble is also easy to move around in making it a fab choice for those who want to hit the dance floor.