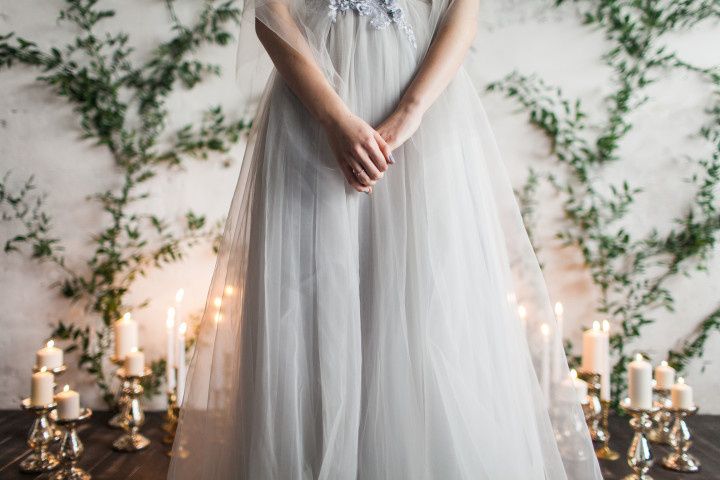 Planning a wedding in the age of social media can often feel like a blessing and a curse. While you have the benefit of endless online resources to help inspire your big day, the sheer amount of inspiration can also contribute some serious wedding stress, not to mention the urge to compare your wedding plans with others.
So how exactly do you put the blinders on and "stay in your lane" when it comes to comparing your wedding to others', which can cause intense wedding stress? We'll walk you through our best tips and tricks to planning your special day feeling less envious and way more inspired.
Embrace Your Own Style
One of the biggest keys to ditching wedding stress is to understand and truly own your unique style from the get-go. Rather than constantly compare your day to weddings on Instagram or Pinterest, use those images as a launching point and remember to stay focused on the details that will make your wedding both personal and meaningful.
When it comes to the aesthetics of your wedding, are you modern, boho, rustic, classic, or a mashup of everything? Pay attention to the style elements you're personally drawn and don't worry about incorporating trends or what "everyone else is doing" if it doesn't feel true to you as a couple.
Limit Social Media Intake
There's no denying how amazing social media platforms can be when sourcing inspiration for your wedding, but setting boundaries will help save your sanity when comparison inevitably creeps in. Whether it's a set number of "scrolling" hours per week, a particular time of day or a specific platform you'd like to avoid is entirely up to you. Just make sure your boundaries are clear so you can remain confident in your own plans without constantly second-guessing.
Make Peace With Your Budget
It's very common for couples to compare their weddings with other events that were put together with double or even triple the overall budget. If you begin to feel envious of another wedding you saw online or in a magazine, take a moment to analyze your expectations and acknowledge that it may be an unfair comparison to the resources you're working with. Even if you're not able to replicate a particular wedding that caught your eye, identify the elements you loved and collaborate with your vendors to pull off a like-minded style that works within your means.
Confide in a Friend
Find yourself obsessing over wedding hashtags or that friend of a friend's wedding you saw while scrolling? It's ok to be honest and admit the comparison stress you may be feeling. Sometimes just talking it out with your partner, maid of honor, or any close friend is all you need to gain some much-needed perspective and move forward.
Find Support in Fellow Brides
While it's very easy to compare your wedding plans with other brides-to-be in your life—particularly if you have a close friend, sibling, or co-worker engaged at the same time—look to them as a support system rather than competition. Other engaged couples know exactly how exciting yet stressful this time can be. Plus, you'll be able to mutually share planning advice, resources, and tips you've learned along the way.
Maintain a Healthy Perspective
Combating wedding stress and comparison all comes down to focusing on the "why" behind your big day. Be intentional to step away from the blogs, wedding expos, and magazines to remind yourself that this event is all about marrying the love of your life. Better yet, no matter what color palette or design elements you choose, no other wedding will be quite like yours... and that's always something to celebrate.