6 Ways to Give Back While Planning Your Wedding, Beyond Charitable Favors
Weddings can be expensive and extravagant—but there are ways to give back while planning your nuptials.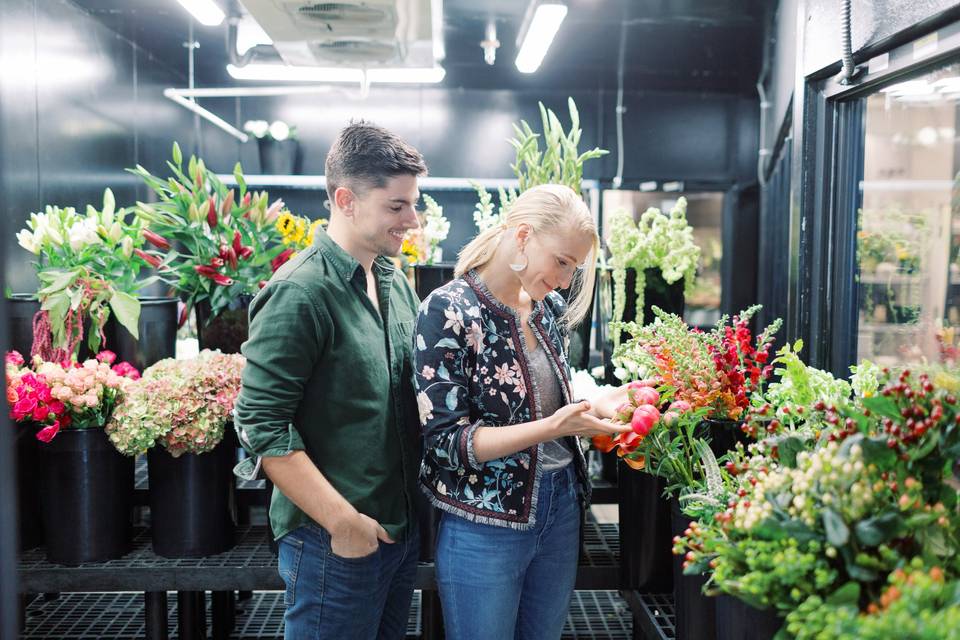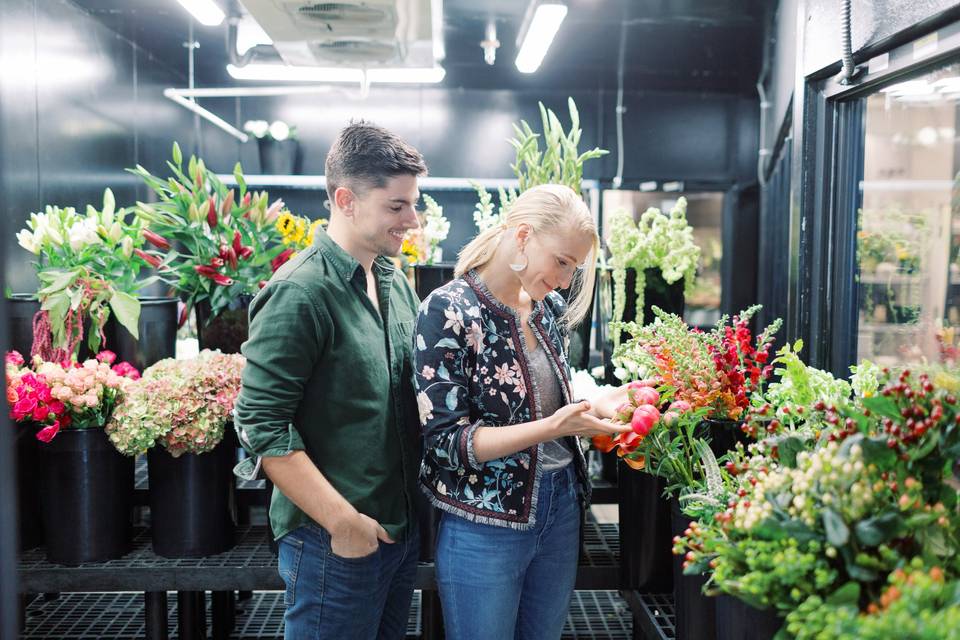 Planning one of the most incredible days of your life can often feel like an indulgent experience, but that doesn't mean it needs to be entirely self-focused. With a little creative thinking, there are endless ways to give back throughout the planning process, and charitable favors are only the beginning.
For a wedding day that celebrates your love and does good in the process, consider these six ways to give back to your local community and beyond.
Say no to extravagance.
According to WeddingWire's latest report, the average wedding costs roughly $30,000, and that number is steadily on the rise. Couples and their families often feel pressure to impress with over-the-top selections in florals, decor, fashion, and cuisine, but it's important to consider ways to give back, and reduce unnecessary waste and excess. To take steps towards minimizing your wedding footprint, consider adopting a "less is more" mentality right from the get-go. Whether you opt for paperless RSVPs, stick with in-season and locally sourced florals, or keep overall buying to a minimum, every small decision can give back to your community in a meaningful way.
Create a charitable registry.
Looking for a tangible way to give back and support your favorite cause? Ask guests to donate directly to the charity of your choice in lieu of the traditional engagement, wedding shower, or wedding day gifts. If explicitly asking for donations doesn't feel comfortable to you, some couples choose to donate their wedding cash after the event privately or to forgo buying favors and make a donation in their guests' honor.
Along with charitable donations, take time to research and book a team of wedding vendors who give back. For example, some caterers work with local food banks to donate leftover meals while other photographers may gift their services to a couple in need each year. Doing a little homework upfront can help you hire a team of wedding professionals who share your passion for philanthropy.
Make sustainable fashion choices.
Modern couples are increasingly concerned with the complicated ethics of the fashion industry, and that definitely includes wedding day attire. For a bride or groom looking to make sustainable fashion choices, buying a secondhand dress, suit, tux, shoes, and accessories can go a long way. Along with buying secondhand—not to mention the endless clothing and accessory rental options—many designers are moving towards more eco-conscious practices in the production of their clothing. Designers like Barbara Kavchok, Tara Lynn Bridal, Reformation, Leanne Marshall, and so many more offer wedding dresses you can truly feel good about.
Once the wedding day has passed, take it one step further and consider donating your attire to national organizations like Bride for a Cause and Brides Against Breast Cancer, or donate to a local charity shop in your community.
Don't let leftovers go to waste.
While it may require more work on the frontend, one great way to give back while wedding planning is to coordinate a plan of action for donating your leftovers. Instead of tossing leftover flower arrangements, couples can work with their floral designer to coordinate a donation to a local nursing home, hospital, or church. Similarly, some homeless shelters and food banks may accept leftover meals and desserts that would otherwise be thrown away. As a starting point, talk with vendors to see if they have procedures in place or preexisting relationships with organizations in your area.
Spend your budget locally.
There's no denying the ease and convenience of online shopping, but couples can give back in a big way by spending money within their local community. Whether it's purchasing your gown at a local bridal boutique, booking a nonprofit venue in your community, hiring a local invitation designer, or creating a menu that supports your local farmers, there are so many impactful ways to use your wedding budget for good.
Plan a service event.
With some careful planning and a willingness to think outside the box, volunteering and wedding planning can go hand-in-hand. Rather than a traditional bachelorette party, rally your friends to sign up for a charitable walk/run, attend a cool fundraising event, or spend a few hours volunteering at a local organization that's near to your heart. Another great way to incorporate a service element into your wedding experience is to research volunteer opportunities at your honeymoon destination.