10 Wedding Venues in San Antonio for Any Budget or Style
No matter your style or budget, there are plenty of photo-worthy wedding venues in San Antonio and beyond to choose from.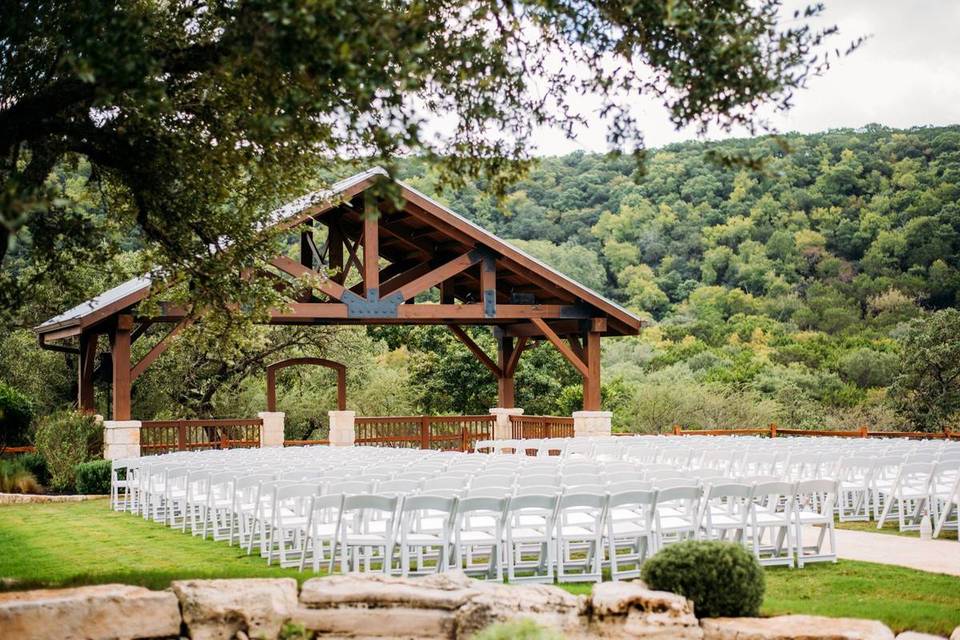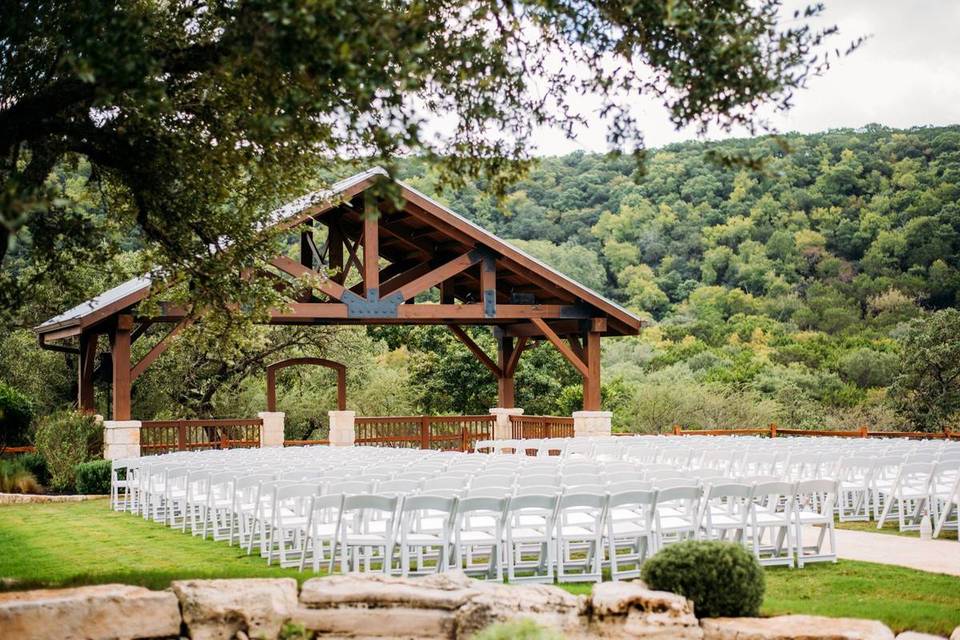 For many couples, the venue is the first big commitment you'll make toward your future wedding. If you're looking for wedding venues in San Antonio, you've got plenty of options in downtown, Hill Country, and beyond. Most couples in San Antonio spend between $3,000 and $7,500 on their wedding venue, according to the WeddingWire Cost Guide, with the average being right at $5,000. Since wedding venues and their amenities, like furniture rentals and catering costs, will account for just about half of your overall wedding budget, curtailing your venue spend is a good way to keep your total budget in check, no matter what the bottom line is. We researched dozens of San Antonio wedding venues to create this list of the best locations for a range of budgets, themes, and wedding sizes.
See 10 of our favorite wedding venues in San Antonio for your special day.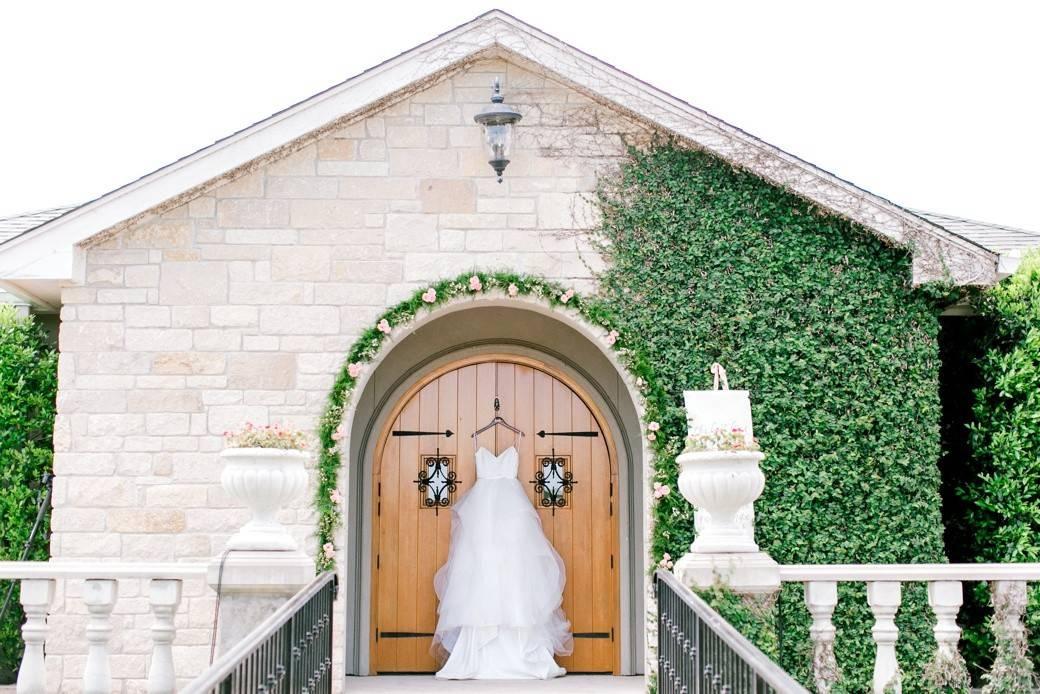 The Gardens of Cranesbury View
If you've ever dreamed of getting married at a European chateau, this wedding venue in New Braunfels is a gorgeous stateside alternative. The Gardens of Cranesbury View is a 32-acre estate filled with exquisitely manicured lawns, topiary displays, and fountains—all with gorgeous Hill Country scenery in the background. The venue, which is entirely handicap-accessible, offers chairs, tables, wedding coordination packages, and vendor recommendations to complete your celebration.
Learn more about The Gardens of Cranesbury View »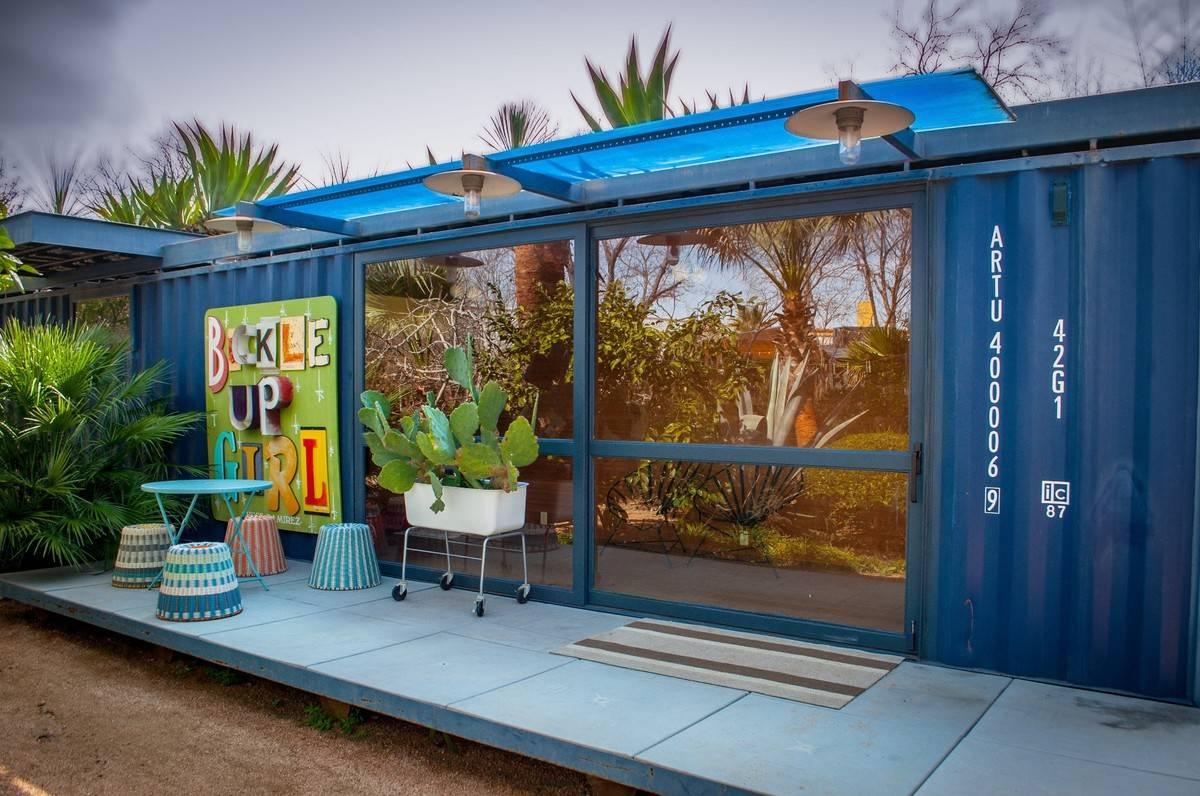 Ivy Hall
Looking for a trendy, informal wedding venue in San Antonio? Check out Ivy Hall, an eclectic space just minutes from the River Walk in King William. The venue, which is comprised of a renovated warehouse, a funky repurposed shipping container, and a charming courtyard, is a unique place to host your wedding. Ivy Hall is a WeddingWire Couple's Choice Award winner and can host events for up to 350 people. During the high season (March–June and October–December), the venue's rental fee is $4,500 for a Saturday wedding.
The Oaks at Boerne
Rustic meets elegant at this upscale barn wedding venue in Boerne. The 110-acre property gives you plenty of room to spread out, with a canopy of mature oak trees serving as a gorgeous setting for a romantic outdoor ceremony. The main reception space, which was originally the farm's chicken coop, features all-white beams, skylights, and a grand stone fireplace. The Oaks at Boerne is located 45 miles northwest of San Antonio and can accommodate up to 200 people.
Learn more about The Oaks at Boerne »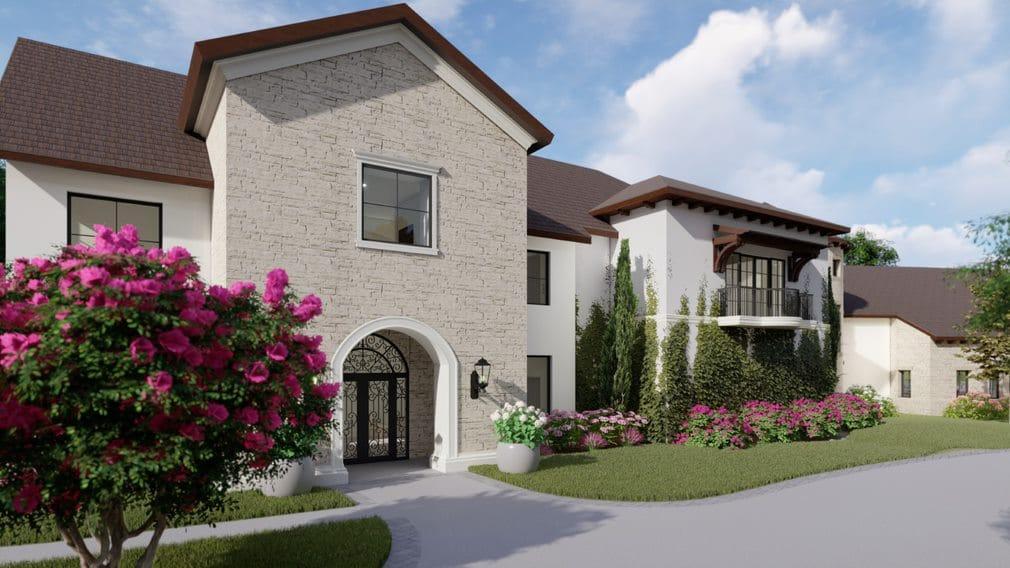 The Preserve at Canyon Lake
For a Southern take on classic style, host your wedding at this stately banquet hall in Canyon Lake. The Preserve at Canyon Lake is a glamorous venue with plenty of Texas flair—think dark wooden trusses, arched stone entryways, floor-to-ceiling windows, a grand spiral staircase, and antique chandeliers that give the space a luxe look. In addition to the venue's main ballroom and chapel, you can use the venue's 170 acres (which include two spring-fed lakes) as a backdrop for your outdoor portraits. The Preserve at Canyon Lake is an all-inclusive wedding venue that provides catering, bar service, event rentals, and wedding coordination.
Learn more about The Preserve at Canyon Lake »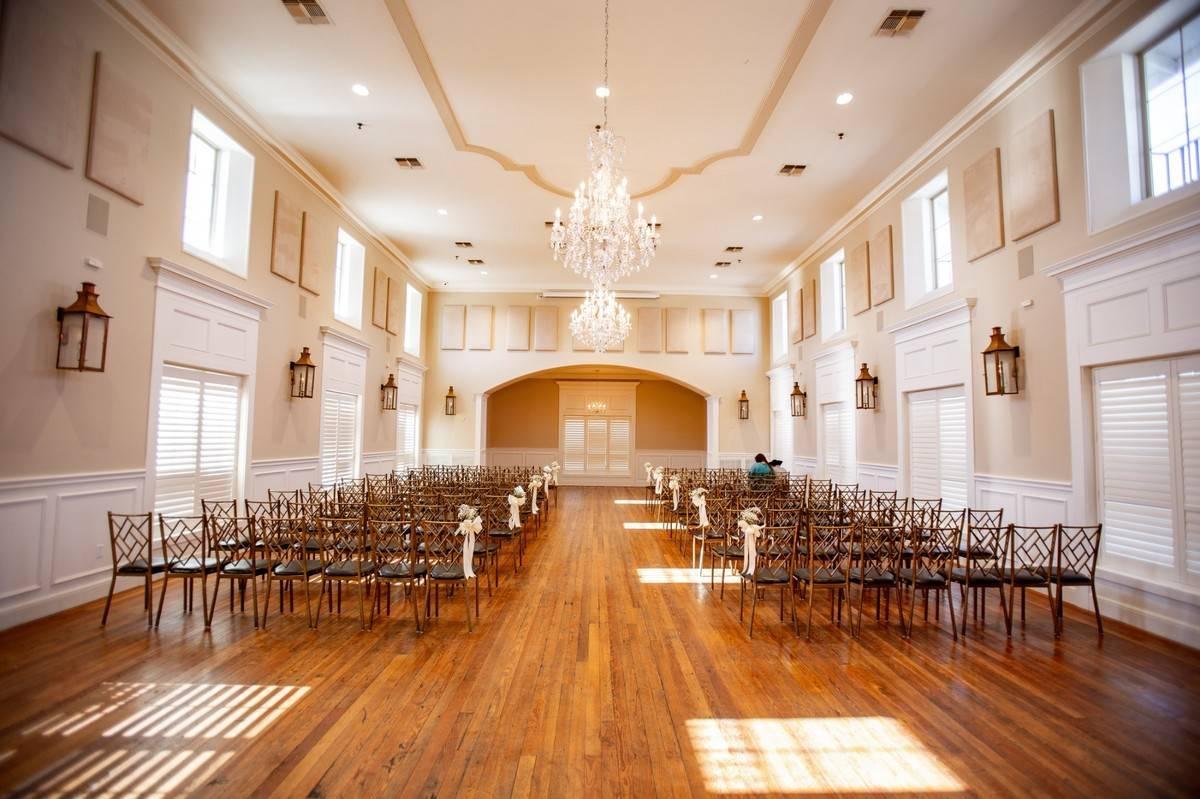 Milltown Historic District
Couples on a hunt for budget-friendly wedding venues in San Antonio actually have three spaces to choose from at The Milltown Historic District. This idyllic New Braunfels ceremony and reception site starts fees at $1,500 and accommodates groups of up to 200. The Milltown offers The River Venue, which includes a ceremony space on the banks of The Guadalupe River and a banquet hall filled with natural light and a river view. There's also The Grande, a ballroom that seats 175 wedding guests and features classic wedding style along with an outdoor ceremony space under a rustic gazebo. Lastly, The Gallery is perfect for intimate San Antonio weddings of up to 75 people with its outdoor courtyard ceremony site and a renovated, historic reception space.
Learn more about Milltown Historic District »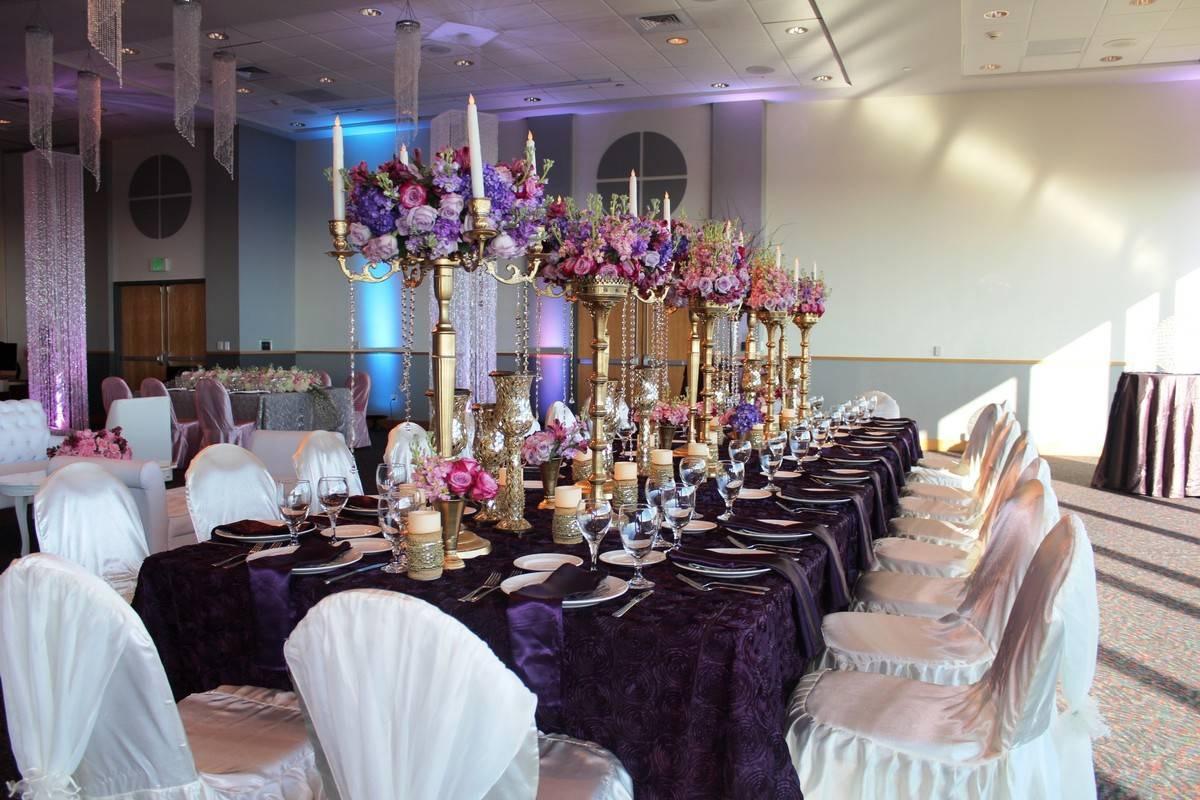 Skyroom
Featuring rare views of San Antonio's skyline and a 13,500-square-foot ballroom that accommodates up to 800 guests, The Rosenberg Skyroom is a hidden gem. On par with the average cost of wedding venues in San Antonio, peak season site fees are around $5,000, while off-peak fees are $3,500. The Skyroom is located in the McCombs Center at UIW and makes good use of the space. Cocktail hours are often held in the foyer before guests move to the ballroom for dinner, grooving on the spacious dance floor, and enjoying entertainment on the two-piece stage.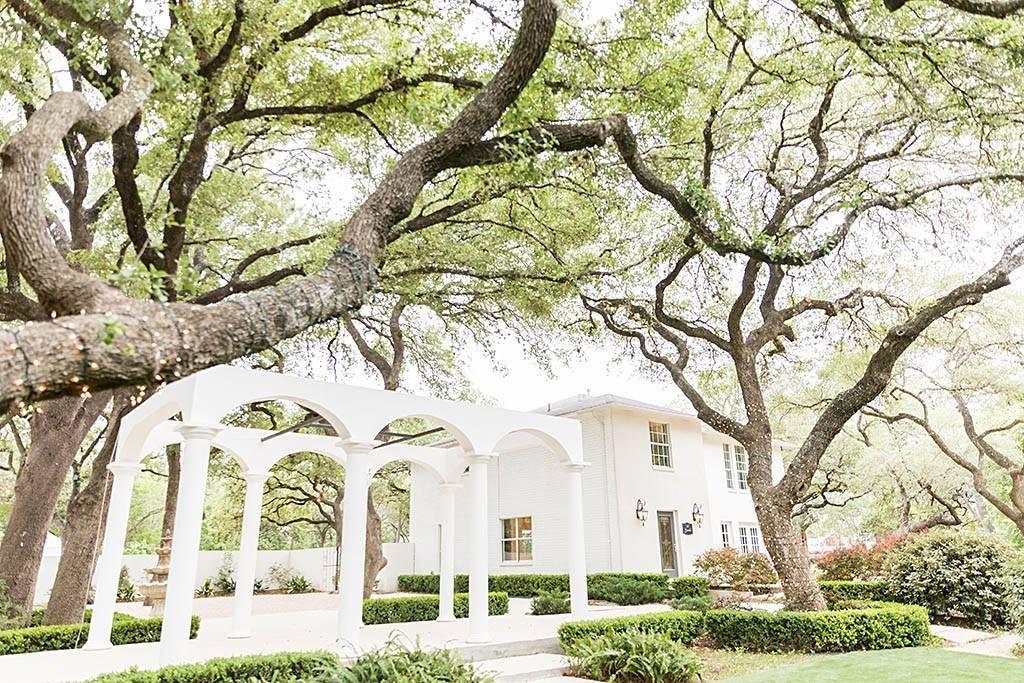 The Gardens at West Green
Couples in search of romantic outdoor wedding venues in San Antonio will love the dreamy Gardens at West Green. The site fee is $2,495 for Saturday weddings and a bit cheaper for Friday and Sunday celebrations if you're willing to be flexible. The price includes lots of necessary services, like the use of a sound system, chairs, and tables for up to 60 people—perfect if you're having small wedding, like a minimony or elopement. This verdant space can host up to 120 of your friends and family on their two acres of blooms and towering, mature trees. The manicured grounds are accessorized by an expansive loggia, calming fountain, portrait easel, and iron candelabras.
Learn more about The Gardens at West Green »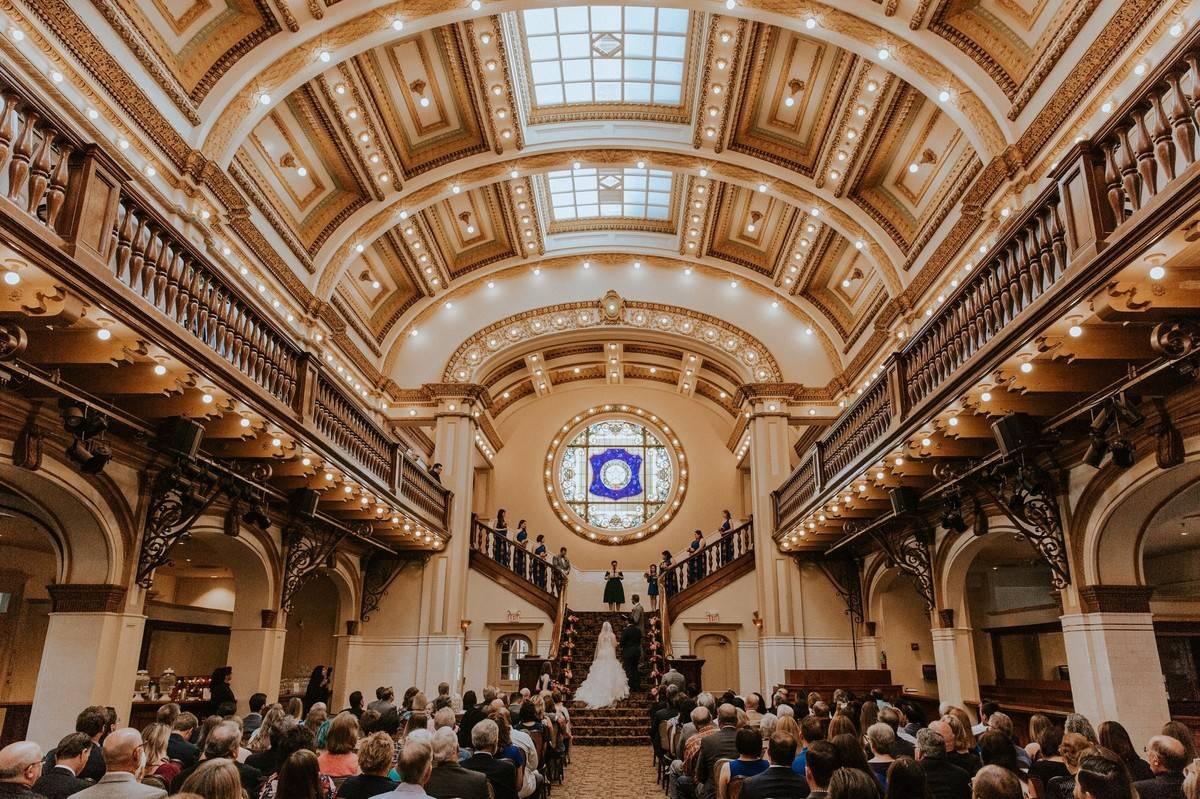 Historic Sunset Station
This turn-of-the-century railroad station is listed on the National Register of Historic Places, and it's not hard to see why. The Art Deco architecture in The Depot at Historic Sunset Station (pictured above) is a completely breathtaking backdrop for your celebration, especially if you're having a vintage-themed wedding. Lightbulbs line the ornate vaulted ceiling, skylights, and stained glass windows to create a romantic glow—and the grand staircase is a perfect location to exchange vows in front of loved ones. Historic Sunset Station is conveniently located in downtown San Antonio, just steps from St. Paul Square and the Alamodome. The venue provides in-house catering, day-of coordination, and basic event rentals such as tables, chairs, and flatware.
Learn more about Historic Sunset Station »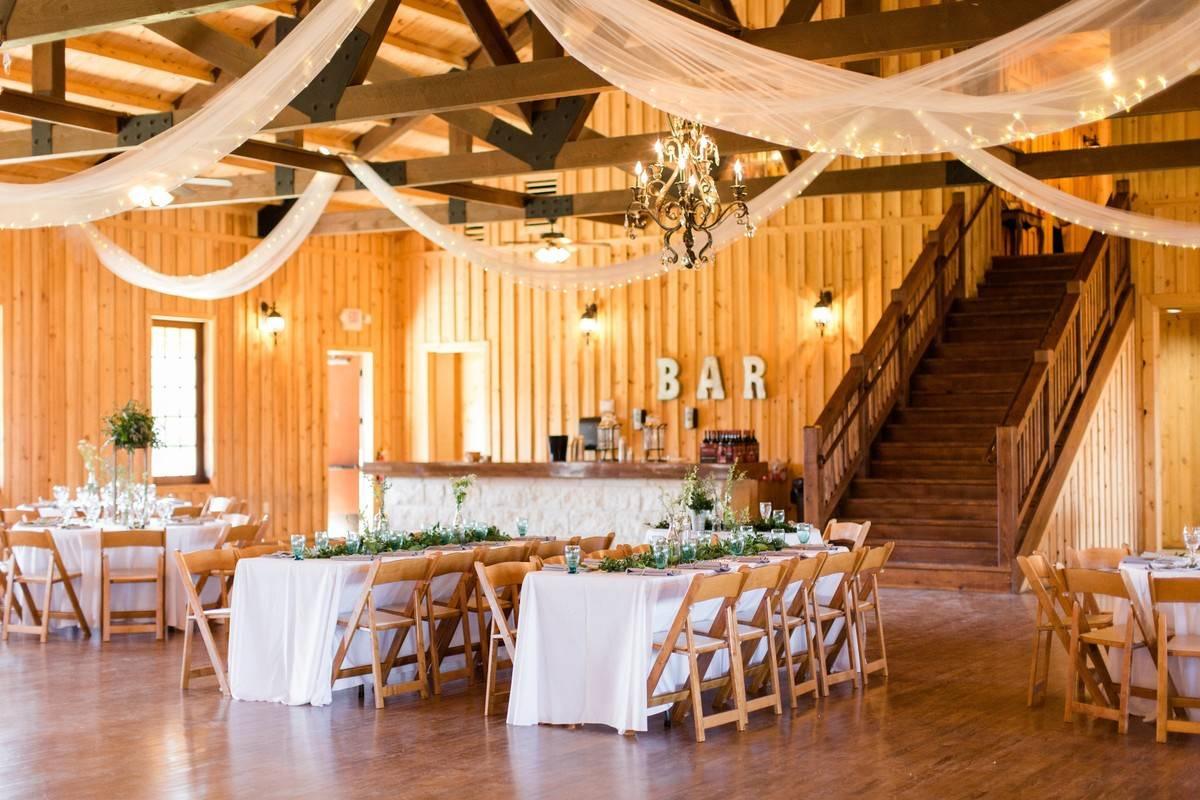 The Milestone | Boerne
Experience the natural beauty of Hill Country at one of the most stylish wedding venues in San Antonio. The Milestone | Boerne was built in a valley near Upper Cibolo Creek, about 30 minutes from the city, but well worth the drive. Ceremony and reception fees start at $3,350 here, which includes chairs, tables, linens, audio/visual equipment, and parking, among other services. Elegant, but still Texas country-style, you'll wed in front of a tree-lined ceremony site before dancing the night away on the hardwood oak floors in this venue's reception hall. Host up to 320 guests at The Milestone | Boerne.
Learn more about The Milestone | Boerne »
Hillside Boutique Hotel
There's a lot of value in the site fees for this inexpensive San Antonio wedding venue. Hillside Texas charges a $2,500 reception fee, which includes flatware, glassware, china, tables, chairs, linens, and event planning. This stylish venue in Hill Country offers an outdoor ceremony site with an oversized wooden pergola backed by the famous central Texas hills and landscape. Indoors, there are two reception options: The Ballroom is the larger, with room for 130 guests along with a cozy fireplace and stylish French doors that open to a deck. The Tasting Room is great for smaller parties and also includes elegant French doors for lots of natural light.