Photo: Julie Bulanov Photography
It's September, which means we've got back to school on the brain! With that in mind, we decided to search for the top wedding venues at colleges and universities. From libraries to museums, barns to theatres, college campuses are often a wealth of unique wedding venues that appealing to both those affiliated with the school and not.


Take a look at our Editors' Picks for seriously swoon-worthy college and university wedding venues!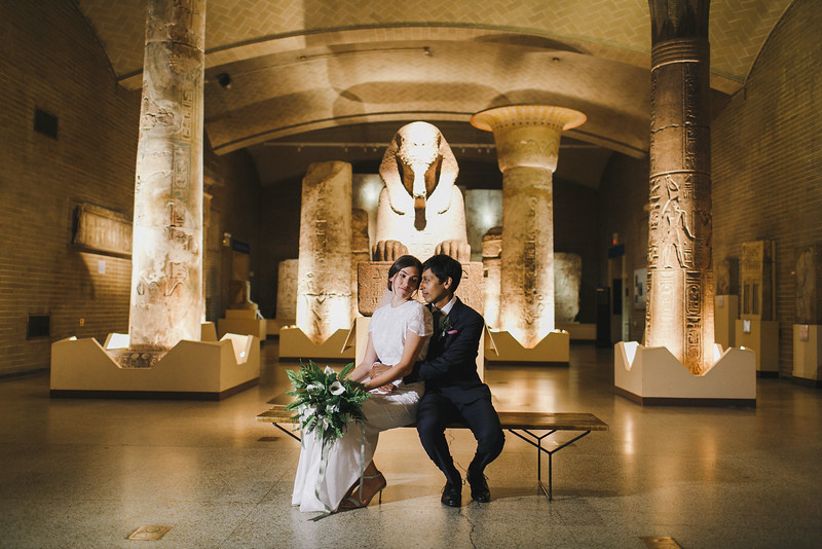 Penn Museum (University of Pennsylvania Museum of Archaeology and Anthropology)
Philadelphia, Pennsylvania

Marry surrounded by hundreds of unique ancient artifacts and stunning art. The Chinese rotunda is a breathtaking reception space, and the Warden Garden is ideal for ceremonies. You can also find ample photo backdrops for unique portraits—including an Egyptian sphinx!

Learn more about the Penn Museum »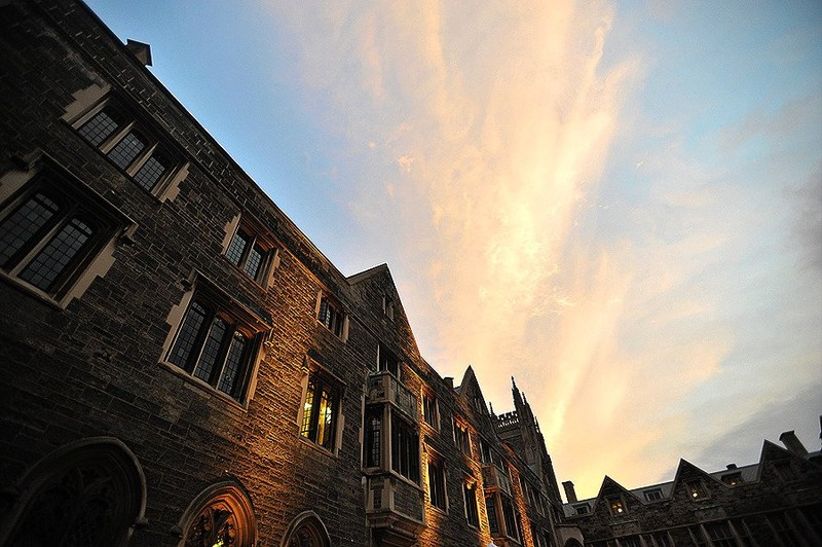 Hart House at University of Toronto
Toronto, Canada

A Gothic Revival building on the campus of the University of Toronto, the Great Hall can host up to 280 guests for a reception. The outdoor Quad makes a lovely outdoor space for a ceremony.

Learn more about the Hart House »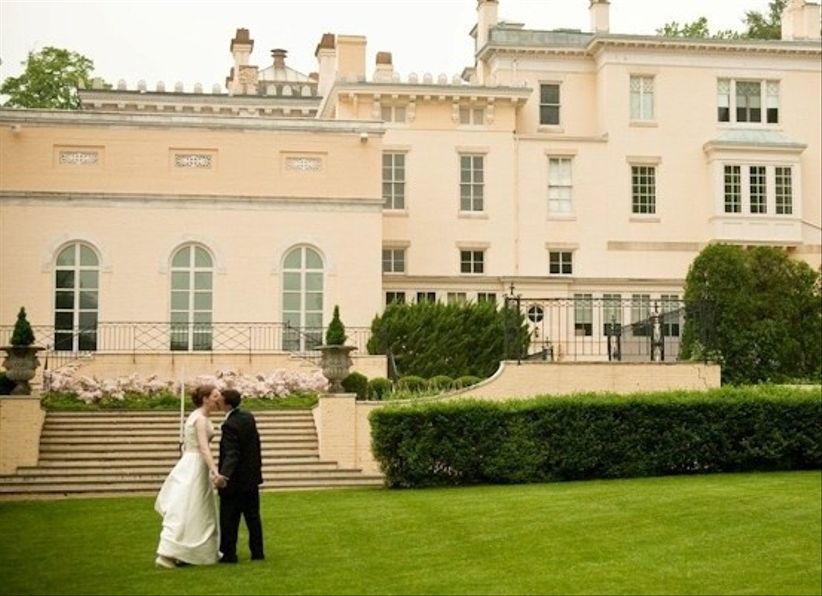 Evergreen Museum & Library
Baltimore, Maryland

Located on the campus of Johns Hopkins University and near Baltimore's Inner Harbor, you'll find several stunning wedding spaces here. The Upper Garden is the prime ceremony spot, while the Carriage House, with its tented patio is lovely for a garden reception.

Learn more about the Evergreen Museum & Library »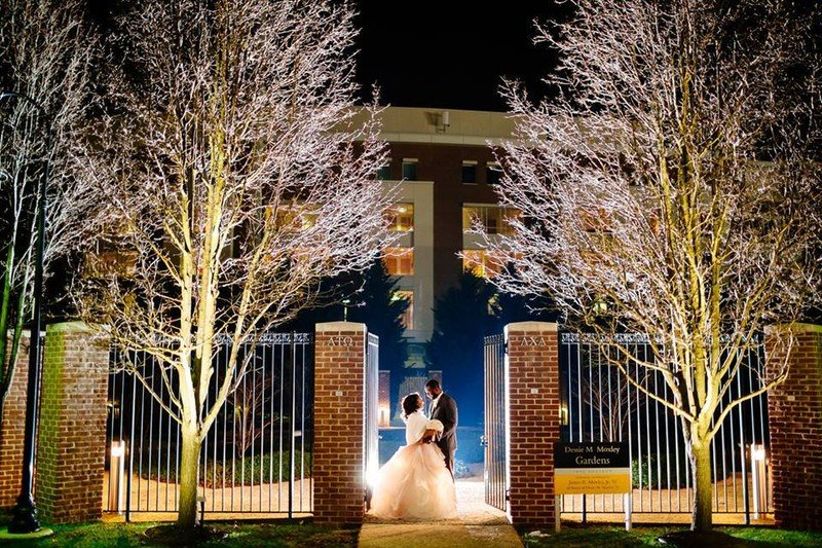 Samuel Riggs IV Alumni Center
College Park, Maryland

A grand and elegant venue at the University of Maryland - College Park featuring marble floors, a grand staircase (perfect for portraits!), and a garden with a picturesque fountain. It can hold up to 450 guests, and is ideal for larger events.

Learn more about the Samuel Riggs IV Alumni Center »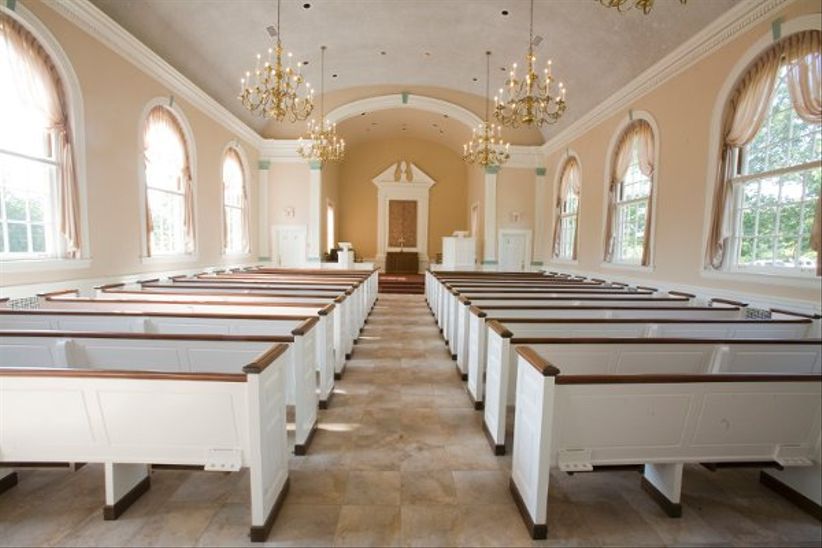 Marcum Hotel & Conference Center at Miami University
Oxford, Ohio

For all of those "Miami Mergers" (the term for when two Miami University alumni marry), this is the spot. There are two chapels on campus where couples can wed, plus the Marcum features both an elegant banquet room and formal gardens for photos.

Learn more about the Marcum Hotel & Conference Center at Miami University»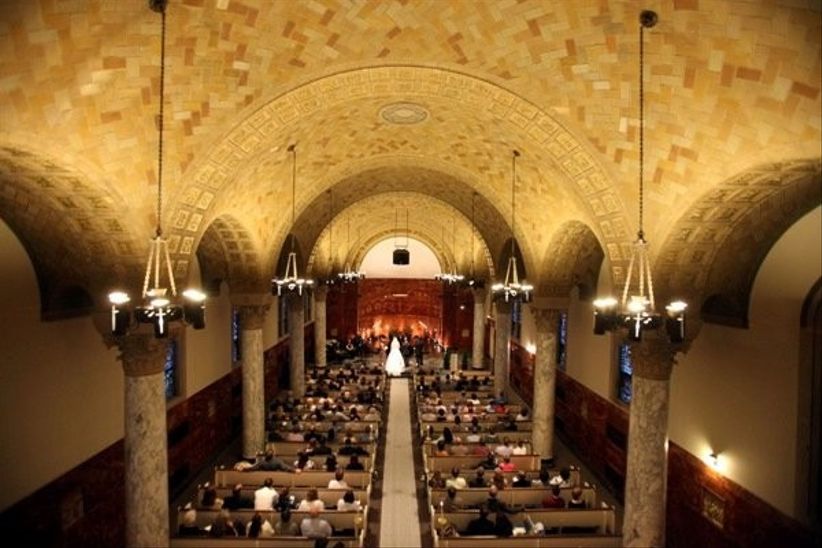 Northwestern College
St. Paul, Minnesota

The grand Nazareth Chapel is a stately space for ceremonies (it reminds us of the ceremony in The Sound of Music!)—we love that it has ample outdoor space, including a private island! There are also several options for reception sites.

Learn more about Northwestern College »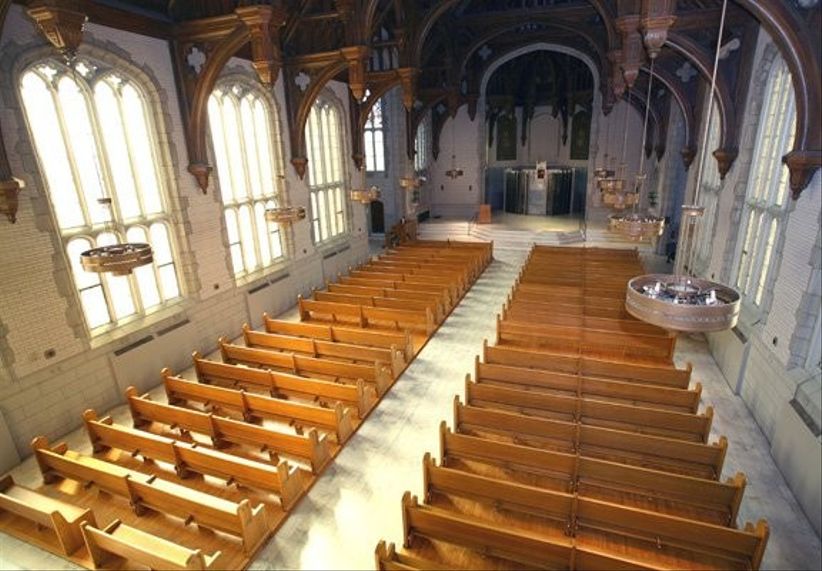 Provincial House – University of Missouri-St. Louis
St. Louis, Missouri

A traditional venue steeped in history, this chapel was completed in 1916 and has a jaw-dropping vaulted ceiling and stained glass windows. There's also a courtyard for photos.

Learn more about Provincial House »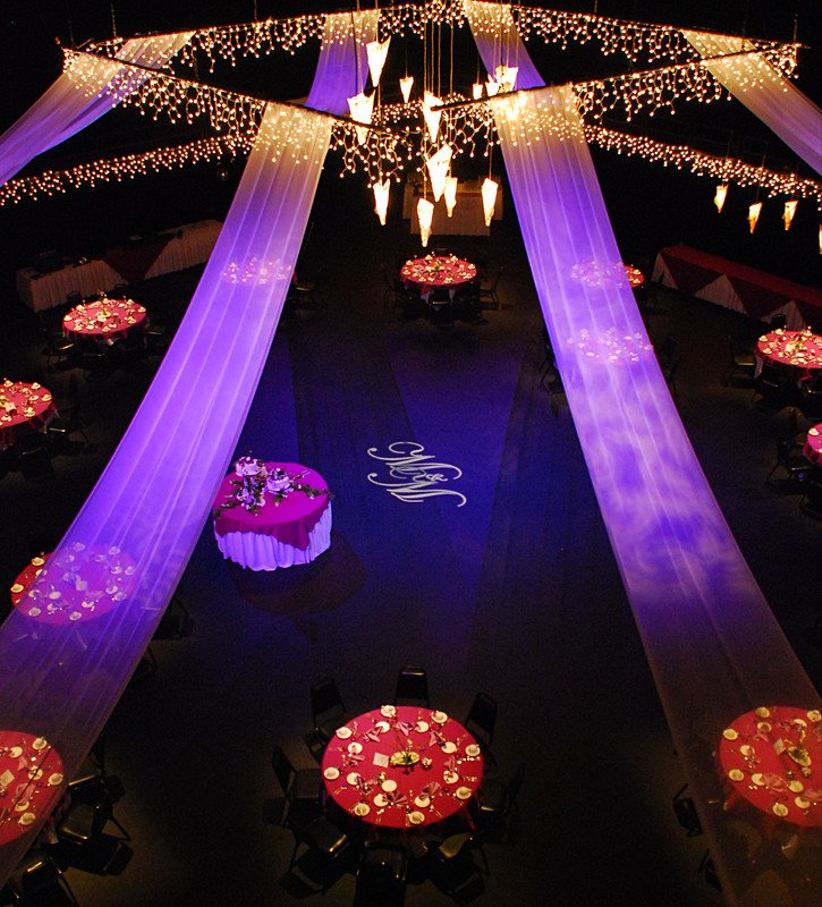 Gilmore Theatre Complex at Western Michigan University
Kalamazoo, Michigan

Looking for a wedding with a bit of theatrical style? The Gilmore Theatre is an ideal space for a glamorous, wow-worthy wedding. The Atrium Lobby, with its large window and ample natural light, is a pretty spot for ceremonies.

Learn more about the Gilmore Theatre Complex »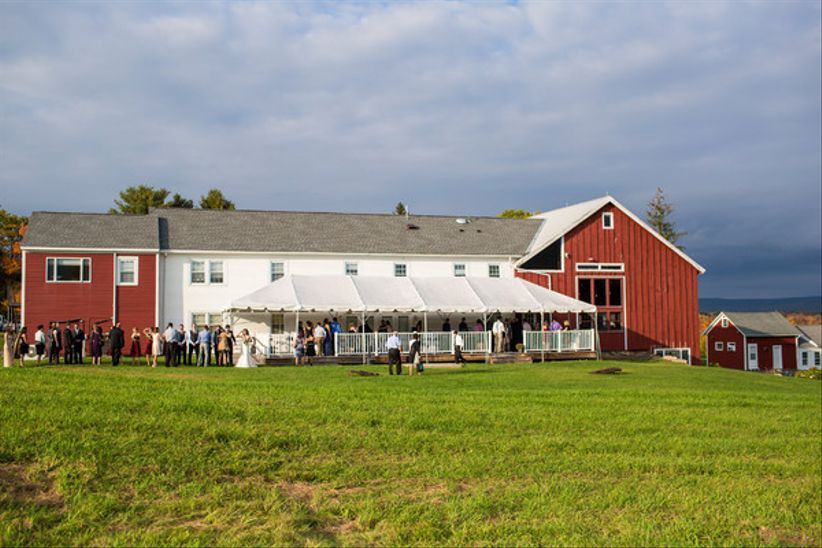 The Red Barn at Hampshire College
Amherst, Massachusetts

Yes, Hampshire College does have its own barn for events! Marry under the "wedding tree," and enjoy cocktail hour in the fields, then move into the wooden barn for a rustic reception.

Learn more about The Red Barn »
The Dane Estate at Pine Manor College
Chestnut Hill, Massachusetts

A historic manor set on the wooded campus of Pine Manor College, this venue has a beautiful lawn or cozy indoor space for ceremonies and the grand oak-paneled Founder's Hall for receptions.

Learn more about The Dane Estate »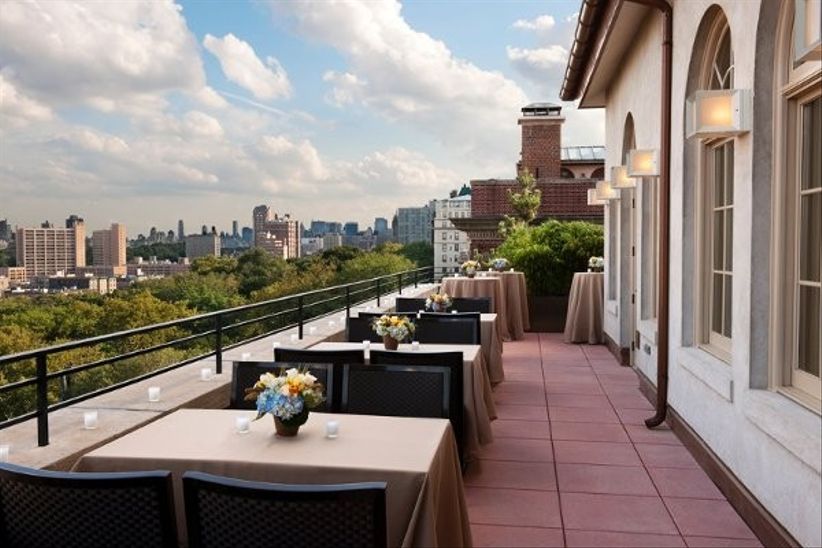 Columbia University Faculty House
New York, New York

Located in the heart of Upper Manhattan, Columbia University's Faculty House is an elegant and classic space for weddings—an oasis in the city, if you will. You'll find a lovely courtyard, marble staircase, and several event spaces, including a terrace with skyline views!(hello, amazing photo ops!)

Learn more about Columbia University Faculty House »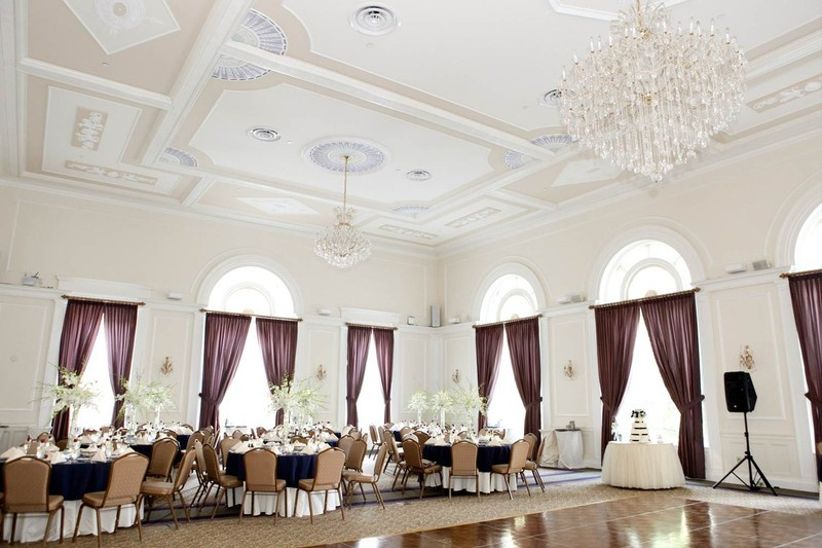 The University Club at the University of Pittsburgh
Pittsburgh, Pennsylvania

This Old World-style venue, with its huge windows and grand chandeliers, is ideal for a classic wedding. The Rooftop Terrace, with its city views, is an ideal ceremony or cocktail hour spot.

Learn more about The University Club at the University of Pittsburgh »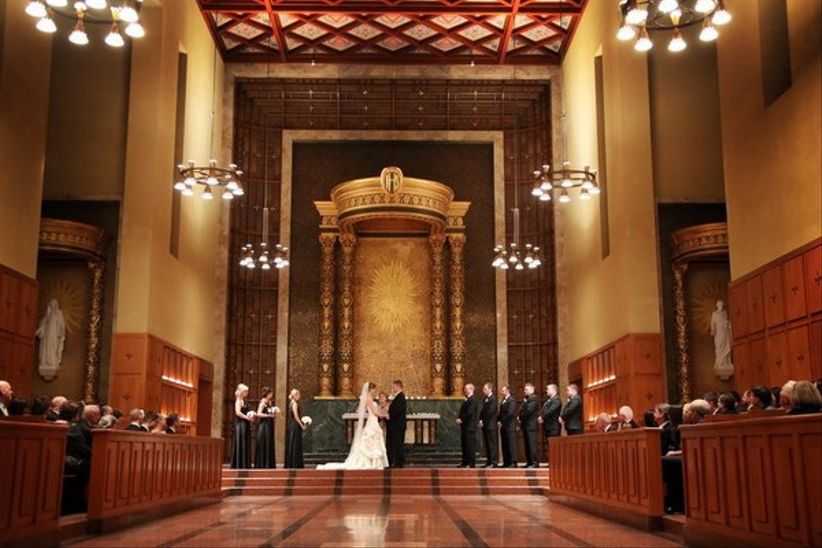 Bastyr University
Kenmore, Washington

The chapel is a jaw-dropping space for a ceremony, reminiscent of a royal wedding venue—it's nearly five stories high and features stained glass windows and mosaic artwork.

Learn more about Bastyr University »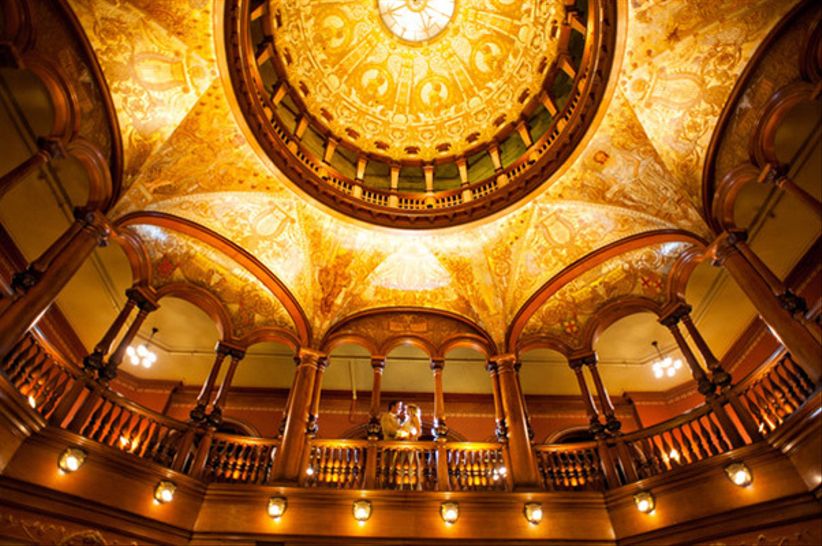 Ponce de Leon Weddings and Special Events at Flagler College
Saint Augustine, Florida

A truly glamorous and luxurious venue for a wedding, this historic building features stunning Spanish Renaissance architecture, with its murals, carved wood, and Tiffany stained glass windows.

Learn more about Ponce de Leon Weddings and Special Events at Flagler College »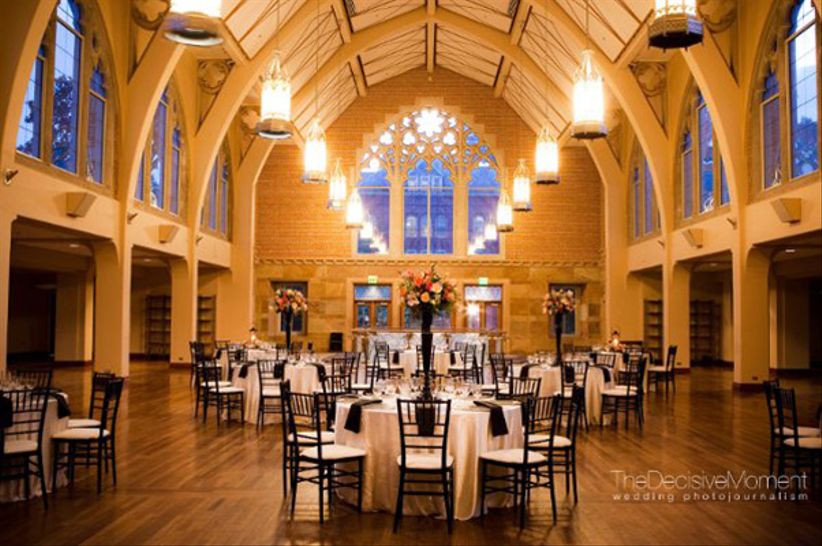 Agnes Scott College
Decatur, Georgia

The Julia Thompson Smith Chapel, inspired by Frank Lloyd Wright, has a contemporary and intimate feel, while the Letitia Pate Evans Hall has gorgeous ceilings and pretty courtyard.

Learn more about Agnes Scott College »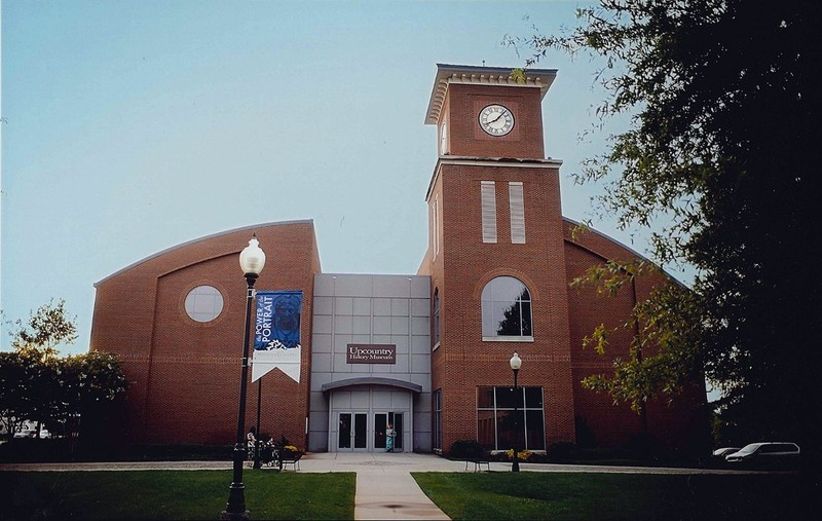 Upcountry History Museum at Furman University
Greenville, South Carolina

What a cool space! We love the historic building facades that surround the museum's first floor for a truly unique feel. The horseshoe staircase is also a fabulous photo spot.

Learn more about Upcountry History Museum »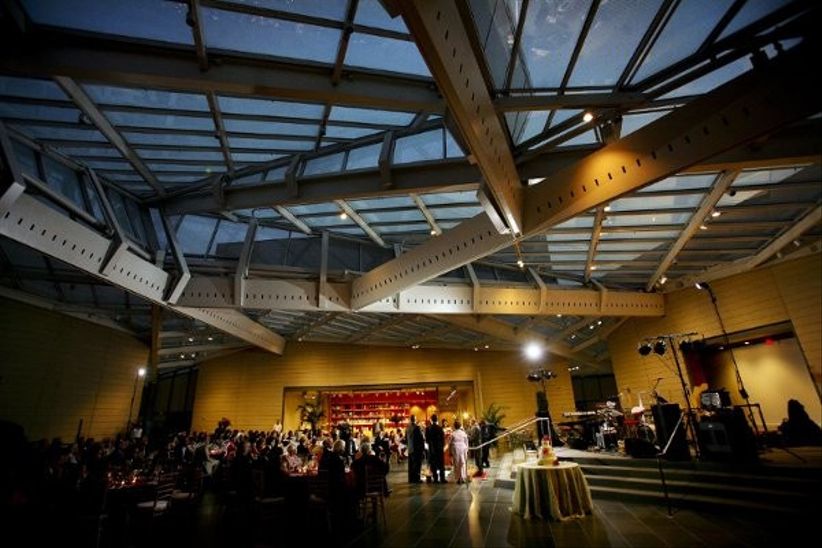 Nasher Museum of Art – Duke University
Durham, North Carolina

A modern choice for a wedding venue, this museum features a gorgeous atrium with a contemporary vibe. Your guests get exclusive access to the galleries during your event, which is ideal for an art-loving couple.

Learn more about the Nasher Museum of Art »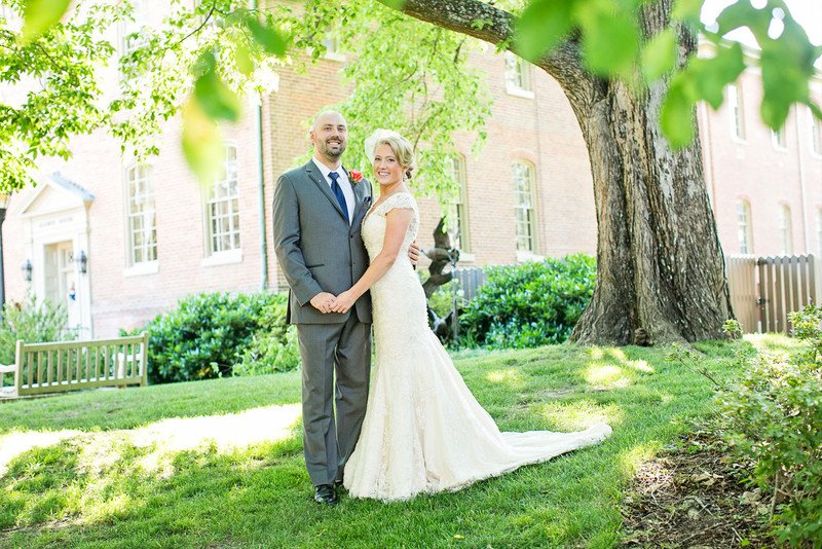 William & Mary Alumni House
Williamsburg, Virginia

This historic home is full of Southern charm, and with all the outdoor space, it's ideal for a romantic garden wedding celebration. It's great for couples who want their wedding to be held both outdoors and indoors.

Learn more about William & Mary Alumni House »


High Country Conference Center at Northern Arizona University
Flagstaff, Arizona

Ceremonies are held in front of the Old Main building on the spacious campus, while you can choose from the grand Peaks Ballroom or the outdoor Potter's Square for receptions.

Learn more about High Country Conference Center »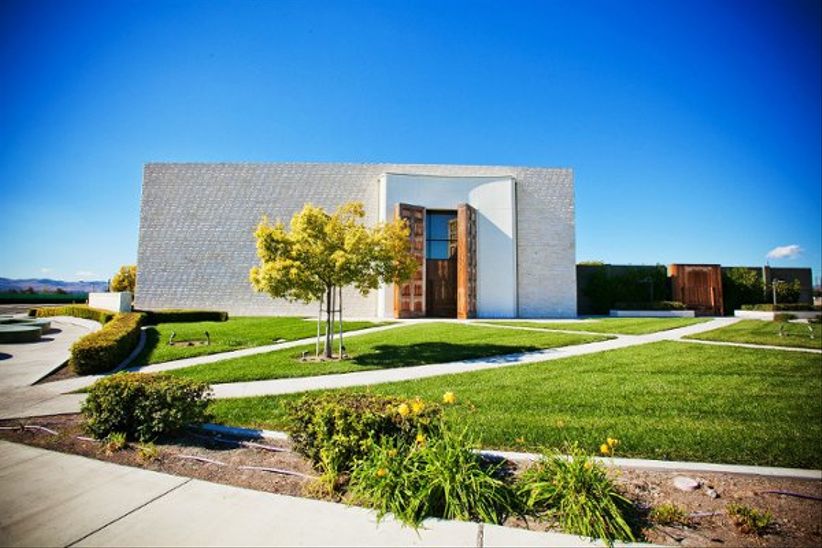 Chaffey College Chino Community Center
Chino, California

A contemporary space for a wedding, this venue can hold up to 345 guests and offers high ceilings and walls of windows. There's also a picturesque outdoor space for ceremonies.

Learn more about Chaffey College Chino Community Center »