Should You Change Your Name Before or After Your Honeymoon?
If you're planning on changing your name, we'll explain when and how to do it in relation to your honeymoon.
We have included third party products to help you navigate and enjoy life's biggest moments. Purchases made through links on this page may earn us a commission.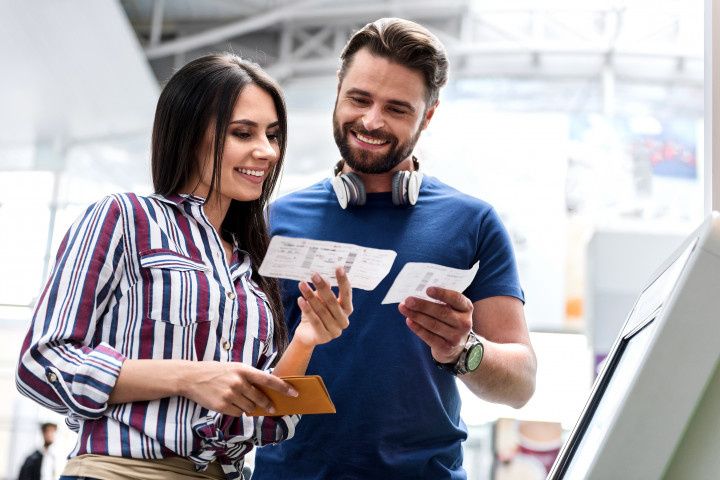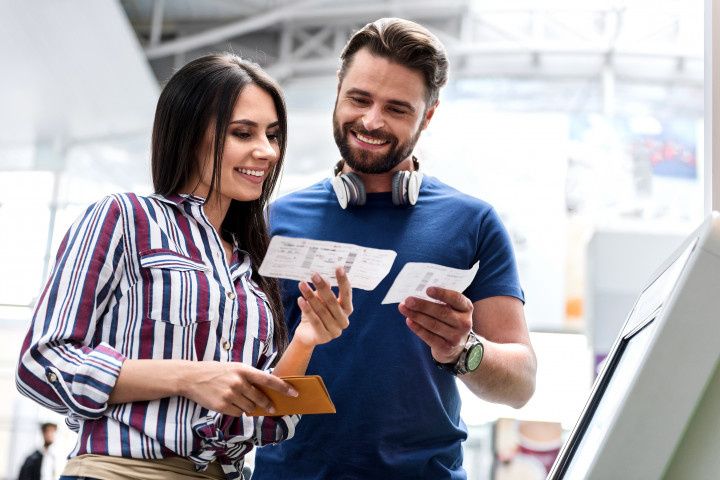 Once you've exchanged vows, made it official, cut the cake, and made your great escape from the reception, the real fun begins. Marriage, sure, but more so: the honeymoon! Many newlyweds who are excited to change their name want to do so before their honeymoon so they can travel with an updated passport or airline ticket — but it's not always an easy process. In fact, much like your marriage license, insurance or tax papers, it's some nitty-gritty work that requires time and energy. If you find yourself digging into this process and you keep coming up with questions, don't sweat it.
Here, we have laid out the essential guide to help you navigate changing your name before or after your honeymoon.
It's best to change your name after the honeymoon.
The choice to change is yours, and if you decide to shift anything, it's important to check off all of the boxes. As owner of Destination Weddings, Jen Avey explains, so long as you decide to legally change your name in the eyes of the government, it's important to update passports, licenses, and so on, as well. "This will avoid confusion when traveling through TSA, customs, checking into your hotel, and so on. Especially in this day and age, consistency in your legal identification is key," she continues.
While your Instagram pics would be picture-perfect with matching last names, Jen doesn't recommend a bride or groom finagle their passports until after their honeymoon. "We recommended not changing your name on your passport until you're back home from your celebration/honeymoon — even if you legally got married/changed your name in the United States prior to leaving," she explains. "Be sure to book your travel arrangements in your maiden name to avoid confusion at TSA, customs or your resort."
This is, of course, only applicable if you're hopping a flight right after the big day. If you are taking a few months before you travel, you could have time to finalize the process. As a note, you have up until your first anniversary to change the name on your passport for no additional fee.
It's tough to change your name on an airline ticket.
It's not as common these days for couples to go on their honeymoon directly after their wedding, since many need to save up for the trip after paying for their big day. Or, they want to wait to take an extended vacation away from the office and the current season doesn't allow for it. Whatever the case, it's in your best interest to wait until your name is officially changed before booking your honeymoon flight. How come? It's a difficult process, no matter what airline you choose. As the media relations manager for Spirit Airlines Derek Dombrowski explains, it's an industry-wide matter that's more complicated than many newlyweds realize. Most of the time, he explains, airline tickets are non-transferable for security purposes, since the name on the ticket must match the passenger's identification on the day of travel.
If you already booked your getaway with your maiden name and now will be flying with a new last name, there are some steps you'll need to follow. Though it does vary by airline, most will mimic Spirit's policy. According to Spirt, to process a legal name change, a guest will submit a written request detailing the name change reason along with supporting documentation, including a marriage license, a court order, a divorce decree (if applicable) and a legal name change document. All in all, this can take up to six weeks, so he advises getting started ASAP if you fall into this category.
How do you get started?
If you're ready to begin the process of changing your name on a passport, you can do so with these easy-to-follow steps—or just visit HitchSwitch, a site that can fill out all the paperwork for you.
Step 1: Apply.
Just like the first time you were granted permission to leave the country, changing your name requires an application, too. Depending on how old your passport is, you'll fill out one of two forms, either online or via mail. Look for the DS-5504 if your passport is less than a year old, or the DS-82 if it's older. They can both be downloaded here and submitted here.
Step 2: Smile!
...for a new photo, of course! You'll get plenty of practice doing this on your big day, and to change the name on your passport, you'll need to show off those pretty teeth again. Jen explains all images must follow the regulated guidelines for passports images which include the following requirements:
Color image
Taken in the last six months
Taken on a plan white or off-white background
No eyeglasses, hat or head covering, uniform or camouflage clothing
Have a neutral facial expression or natural smile
Both eyes open
Sized to 2x2 inches
Not sure where to take this? Jen recommends having your passport photo taken by an approved agency such as your local pharmacy, UPS Store, or United States post office.
Step 3: Mail in the necessities.
You'll have to send the government a few of your most prized possessions to change your name on a passport, including your current passport and a legal document showcasing evidence of your name change. "The document submitted as evidence of a legal name change must be an original or certified copy. This includes marriage certificate, divorce decree or court order. A drivers license or social security card do not qualify as acceptable documents," Jen explains. Don't forget to include that new image you took, as well as the application. Don't fret about not getting them back though, since everything will be returned once you're approved.
As long as you do this all within a year after you say 'I do', there is no additional cost. However, if you wait, you'll need to include a form of payment: $110 for the booklet, $30 for a passport card and to expedite the process, throw in an extra $60.
Disclosure: This post contains affiliate links, some of which may be sponsored by paying vendors.