How to Ask For Time Off from Work for Your Wedding
If you're thinking about how to request time off from work for your wedding, here are some expert tips to ensure a successful conversation.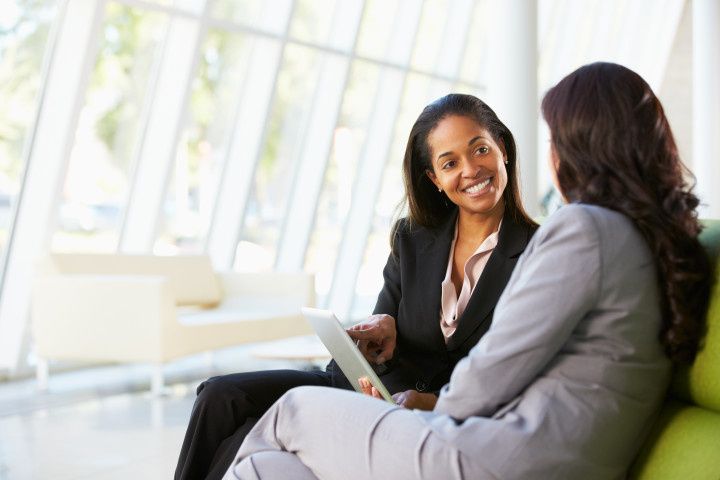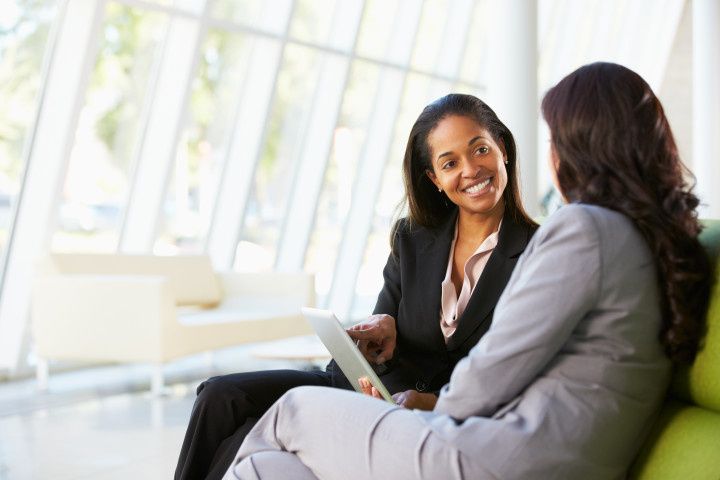 Most brides and grooms are surprised to learn just how much time goes into planning a wedding—even with a laundry list of hired vendors and a wedding planner to boot! In fact, according to a recent WeddingWire report, couples spend nearly two hours a week planning their wedding and about 80 percent of that planning time is spent online. When you factor in an average week day that consists of eight or nine hours at work, not to mention an hour at least for commuting, as well as extracurricular activities such as heading to the gym or social commitments, it becomes clear just how tight a soon-to-be-married individual's schedule really is in the months leading up to his or her big day.
For this reason, it often makes sense to think about how to ask for time off from work at least occasionally throughout the wedding planning process. Though taking the time off may be harder to come by in some fields than in others, it can be quite helpful in ensuring that everything gets done in time for the big day. "If you wish to avoid major crowds and don't want to feel rushed at important meetings like dress shopping, you're almost guaranteed to need to do that during the week when the majority of people are working," says Nicole McCann of Exhale Events in Pittsburgh, Pennsylvania. In addition, McCann always recommends that her couples take a few days off (if they can) in the days leading up to their actual wedding date. "Most of the time they will have out-of-town guests arriving, last-minute errands to run or appointments to make, like manicures and pedicures," she says. "Giving yourself the freedom to check out of work for a few days before your wedding allows you to come into the day fully relaxed and more present and in the moment."
Depending on your relationship with your employer as well as your boss, you might have an easier or harder time requesting off work. Here's how to ask for time off from work for your wedding, according to the experts.
Know your dates early.
The earlier you know your plans and the exact dates you'll need off of work, the better your chances of securing them. "While you may not know what will be going on during those days, if you request your days off a year (or even months in advance) once you set your wedding date, you are likely the only one that has requested that date," says McCann. "This is especially important if your company or job is a first -come first-serve policy for high demand dates or summer, when we see most of our weddings taking place."
Have a sit-down talk with your boss.
Out of respect, it's a nice gesture to schedule a specific meeting with your boss about your time-off plans surrounding your big day. Most companies also have a formal protocol for requesting dates off of work. "While it's important to follow that protocol, it may also help to schedule some time to discuss your time off with your boss, especially if you're trying to do your wedding and honeymoon in one large chunk of time," suggests McCann. "If your boss will not let you take enough time for your wedding and honeymoon at once, this is the time to have the conversation of when it might be appropriate to get away from work again."
Go the extra mile.
If there's ever a time to offer to come in early, stay late or work a bit on weekends, it's now when you're thinking about how to ask for time off for your wedding. "Be efficient and committed to your job when you are there shows that you're fully invested in your career and are not letting the wedding distract you throughout the planning process," says Alexis Eliopoulos O'Mara of Unique Weddings by Alexis in Boston, Massachusetts.
Request more time than you think you'll need.
As they say, it's always better to be safe than sorry. While you think you may only need the day before your wedding off, you may need a few more—and it's better to come back and say you can work days you originally said you couldn't than to do the opposite. When it comes to how to ask for time off for your wedding, McCann suggests reevaluating as you get closer to your wedding date so you can give your boss as much heads up as possible should your requests change.
Prep your co-workers for your leave.
If you work as part of a team, or others will need to cover your work, McCann recommends letting your coworkers know the dates as early as possible as well, once you get approval from your boss of course. "This might deter them from taking a vacation and will let them know that their workload might be heavier during this time," she says. "It's also import to update team members before you leave with where you've left off on certain projects of what you might need done."
Let your out-of-office do its job.
If there's one time to seriously make your out-of-office message work hard for you—it's when you're taking time off for your wedding, a once-in-a-lifetime occasion. There are so many times when people make themselves accessible to work even if they are out of office. "While you're out of the office, try hard to not focus on work and be present on one of the most important days of your life," says Valarie Falvey of Kirkbrides Wedding Planning & Design in Cleveland, Ohio. "You've worked hard up until this point, and your wedding day is the time to relax and enjoy the fruits of your labor. Work will be there when you get back!"