Starting a New Job While Wedding Planning: How to Make it Work
Are you starting a new job while in the thick of wedding planning? Here's how to maintain your sanity during these stressful times.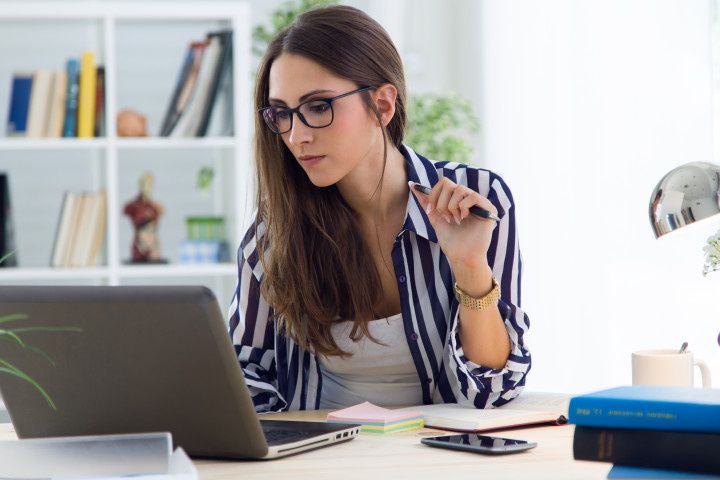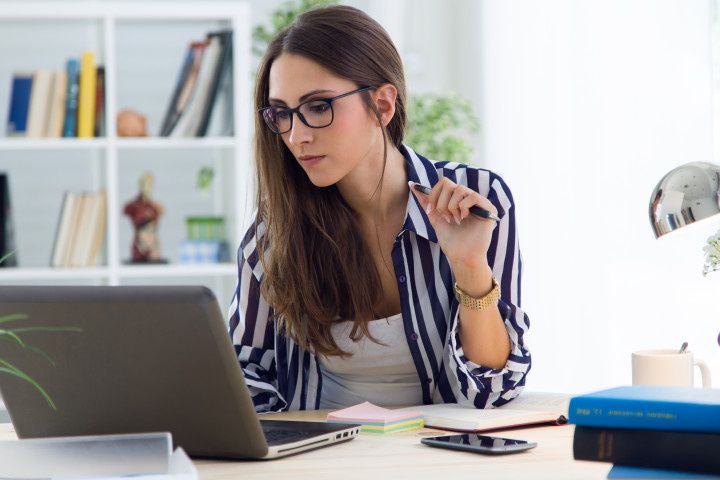 Starting a new job is hardly ever easy. In fact, the transitioning can be all-encompassing, requiring that you put many other aspects of your life on hold until you feel as though you have a good handle on your new role and responsibilities. That's why it can be particularly challenging to begin a new job while you're planning your wedding (which can also be considered a full-time job in and of itself). The combination can come with a great deal of stress and pressure.
Meeting new people, making a good impression, and familiarizing yourself with new clients and projects, can be a lot to embrace at once, making it even more exhausting to have to run home to spend hours wedding planning, explains Michelle Armer, Chief People Officer at CareerBuilder. "Staying organized, focusing on time management, and working to keep yourself from getting becoming too overwhelmed are the key challenges associated with planning a wedding while starting a new role, and can help you keep your head above water at work and at home," she says.
If you do find yourself interviewing or starting a new job during wedding planning, here are some expert-approved strategies for making it all work as seamlessly as possible.
Set expectations up front.
It's a wise idea to let your new employer know of your plans to get married at the onset of your employment. "Employers tend to respect transparency from employees and will be more apt to working around your wedding obligations and expected days off," explains Vivian Garcia-Tunon, human resources expert and Career Executive Coach with VGT Consulting Group. "This also gives them adequate time to create a backup plan, and put alternatives in place to pick up the slack."
Notify days-off ahead of time.
If any of your wedding appointments require you to take time off of work, even if it's leaving a half hour early, you should give your manager as much notice as possible. "The more time in advance that you can provide, the better, and in the end you across as both responsible as well as efficient," says Garcia-Tunon. She recommends creating a Google calendar that can be shared with your boss and colleagues that outline your availabilities as well as time away. "Don't forget to include your actual wedding day if it falls on a work day and your honeymoon vacation time," she adds.
Maximize efficiency by staying organized.
Staying on top of your responsibilities at work is paramount, especially when you're so easily sidetracked by all of your wedding plans. To make sure nothing falls through the cracks, it's important to stay organized. Whether you like to work off Microsoft Excel, Google Sheets or an old-school planner, having all of the details and confirmations you need organized effectively will prevent you from scrambling to bring your wedding to life, notes Armer.
Do wedding work on your own time.
When you have so much to get done in so little time, it can be tempting to catch up on wedding to-dos while at the office. But it's best to avoid this as much as possible so that you're prioritizing work when you're at work and starting a new job on the right foot. "Set up wedding calls on your own time, and communicate with your personal email address and phone," says Armer. "While it may be helpful to include your meetings in one calendar, don't provide vendors with your work email address or desk phone number—you aren't getting paid to plan your wedding!"
Delegate as much as you can to friends and family.
Your future spouse, wedding party and family members are likely ready and willing to offer you a helping hand with your wedding plans—take it! Better yet, consider setting up a "family email" account that you and your partner and anyone else involved in the planning process can access. "This will help share the burden of planning so you can focus on starting your new job," says Ronni Zehavi, workplace and HR expert and CEO of Hibob. "If you aren't comfortable sharing an email address, be sure to contact wedding vendors through a private email address."
Make it a point to mingle with co-workers.
Though you might be busier and perhaps more distracted than your new peers, it's still important to create positive first impressions. "Building rapport with new coworkers will establish the foundation for strong relationships in the long-term and set the stage for a better work experience," says Zehavi. "Be sure to build your future spouse into that equation and set aside time to be together where you aren't focused on checking items off of your to do list."
Ask for advice.
Starting a new job means there's a wealth of knowledge to learn, whether that's about the organization or others' wedding experiences, explains Microsoft's Workplace Expert, Raanah Amjadi. "Whether your colleagues are in office or remote, technology today ensures on-boardings and conversations can feel easy, no matter the distance, through features like file sharing editable documents in one place or video conferencing for that face-to-face feel," she says.
Express appreciation.
If you have a kind and understanding boss who's being supportive and flexible with your scheduling needs, you should certainly show your appreciation. By doing so, you are recognizing that your employer has made an effort to help you, notes Garcia-Tunon. "This will create a positive interpersonal relationship between you and your superiors and open up a positive door that will have long standing benefits."