6 Times You'll Be Tempted to Lie While Wedding Planning
Here are some instances when you'll be tempted to tell a lie—and whether or not it's really a good idea.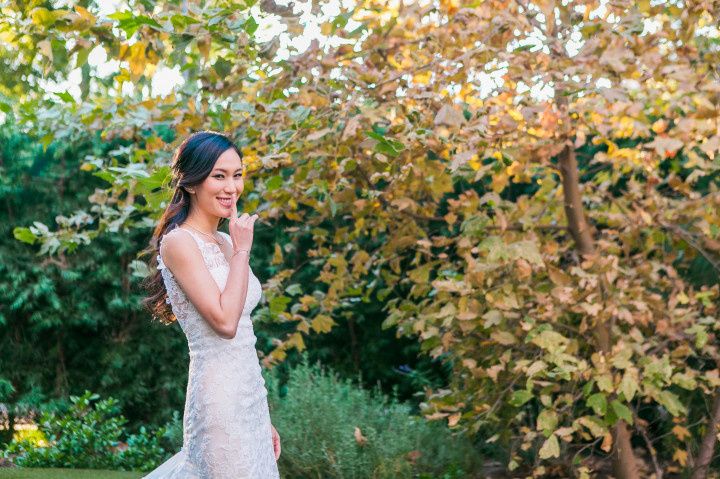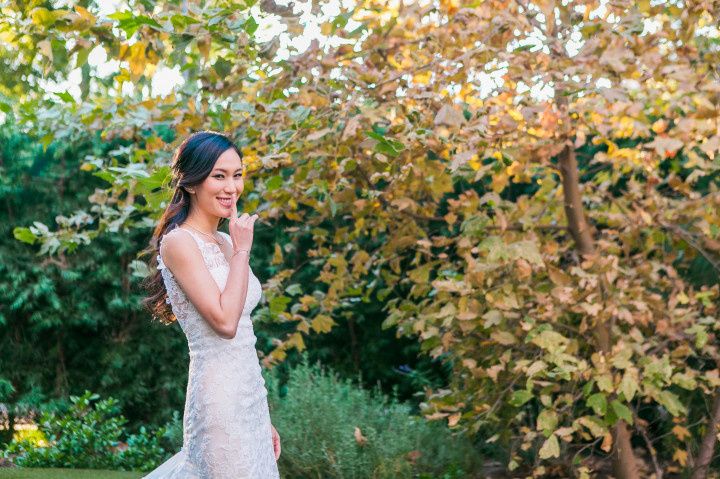 Photo: NOTEWORTHY WEDDINGS
We're all tempted to tell a little white lie every now and again, but it seems to happen even more often during wedding planning. Why? It's usually because we don't want to hurt someone's feelings, or perhaps to try to bend a few rules. But is lying really the right move?


The situation: You're touring your dream wedding venue and learn that the capacity is 100 people. Your guest count is at least 200.
The lie: "Well, our guest count is slightly above the capacity but we can make it work."
Should you lie? Nope. Venue capacities are there for a reason—to ensure the comfort and safety of your guests. So if your guest count is significantly above a venue's capacity (like by more than a few people), don't assume that you'll be able to cut your guest list significantly to make it work. In this case, you'll need to move on and look at other venues with bigger capacities.

The situation: You're trying on wedding dresses when a salesperson brings you a stunning gown that fits all your criteria—except it's $1,000 over your budget.
The lie: "Let's just try it on, I'm sure we can afford it!"
Should you lie? Not a good idea. Sure, you could probably cut costs in other areas of your wedding to afford a more expensive gown, but it's not the best idea. Be upfront with salespeople about your budget so that you're not tempted to overspend. And if a dress comes your way that's too expensive, do not try it on—you risk falling in love and ruining your wedding budget.

The situation: You've heard that vendors charge more for weddings as opposed to other events.
The lie: "I'm hosting a family reunion…"
Should you lie? Probably not a good idea, especially if the vendor is going to be present at your wedding and will eventually find out that it's indeed not a family reunion. You want your wedding vendors to provide the best service possible for your event, and you also want to have a pleasant working relationship with them. Lying is not the best way to get there. If you're concerned about your budget, let your vendors know right away what you're able to spend and see if they can accommodate, rather than lying about the event you're hosting and hoping they'll lower their prices for you. In most cases, vendors' pricing is the same for all types of events anyway.

The situation: A co-worker comes up to you and says "I haven't received my invitation yet. Did it get lost in the mail?" He isn't invited to your wedding.
The lie: "Yes, it must have gotten lost in the mail!" You then run home and send him an invitation.
Should you lie? It can be super-awkward when people assume they're invited to your wedding when they're not. And it's difficult to tell someone that they aren't invited. But it's also not a good idea to invite someone just because you feel guilty. Be honest with the person about the fact that they aren't invited—but if you need to fib about the reason, go ahead. "We're on a tight budget and couldn't invite everyone to our big day, unfortunately. We really appreciate your good wishes!"

The situation: You are allowing your bridesmaids to choose their own dresses within a certain color palette. One of your bridesmaids shows you the dress she'd like to wear. While it does fit the color palette, you think the style is hideous.
The lie: "It's gorgeous! You should totally wear it."
Should you lie? You can't expect your bridesmaids to have the exact same taste as you. As long as the dress will match your color scheme and won't stick out like a sore thumb, you should respect your bridesmaid's desire to wear it—even if it's not your favorite dress. If there's a reason why you think your bridesmaid shouldn't wear it—it's unflattering or the wrong fabric, then you should gently tell her. "I think the color is spot-on, but I'm not sure about the style. Can we go shopping together to find something we can both agree on?"

The situation: You receive a gift that you hate from your great aunt. At a family function, she asks you if you like it.
The lie: "We love it!"
Should you lie? It's okay to fib in this situation. While you don't need to go overboard with effusive praise, you can at least compliment your aunt's taste and thoughtfulness. "You always buy the most interesting gifts, Great Aunt Mary!" And then change the subject.