45 Mother's Day Gifts for Your Wife That'll Mean the World
Want to spoil your other half for everything they do for you? You've come to the right place. We've rounded up all the best gifts for your wife this Mother's Day.
We have included third party products to help you navigate and enjoy life's biggest moments. Purchases made through links on this page may earn us a commission.
Letting your S.O. know how much you appreciate them is an important part of any relationship, and Mother's Day is an excellent opportunity to do just that. To help you remind your partner how wonderful they really are, we've gathered all the best Mother's Day gifts for your wife right here. When you've been together for a while, the little things can sometimes get overlooked. Giving your other half something special on Mother's Day is your chance to say thank you for everything they do for your family on the daily. We've picked out the most thoughtful presents perfect for any mom or mom-to-be, from gadgets that'll help her wind down to sentimental keepsakes she'll always cherish.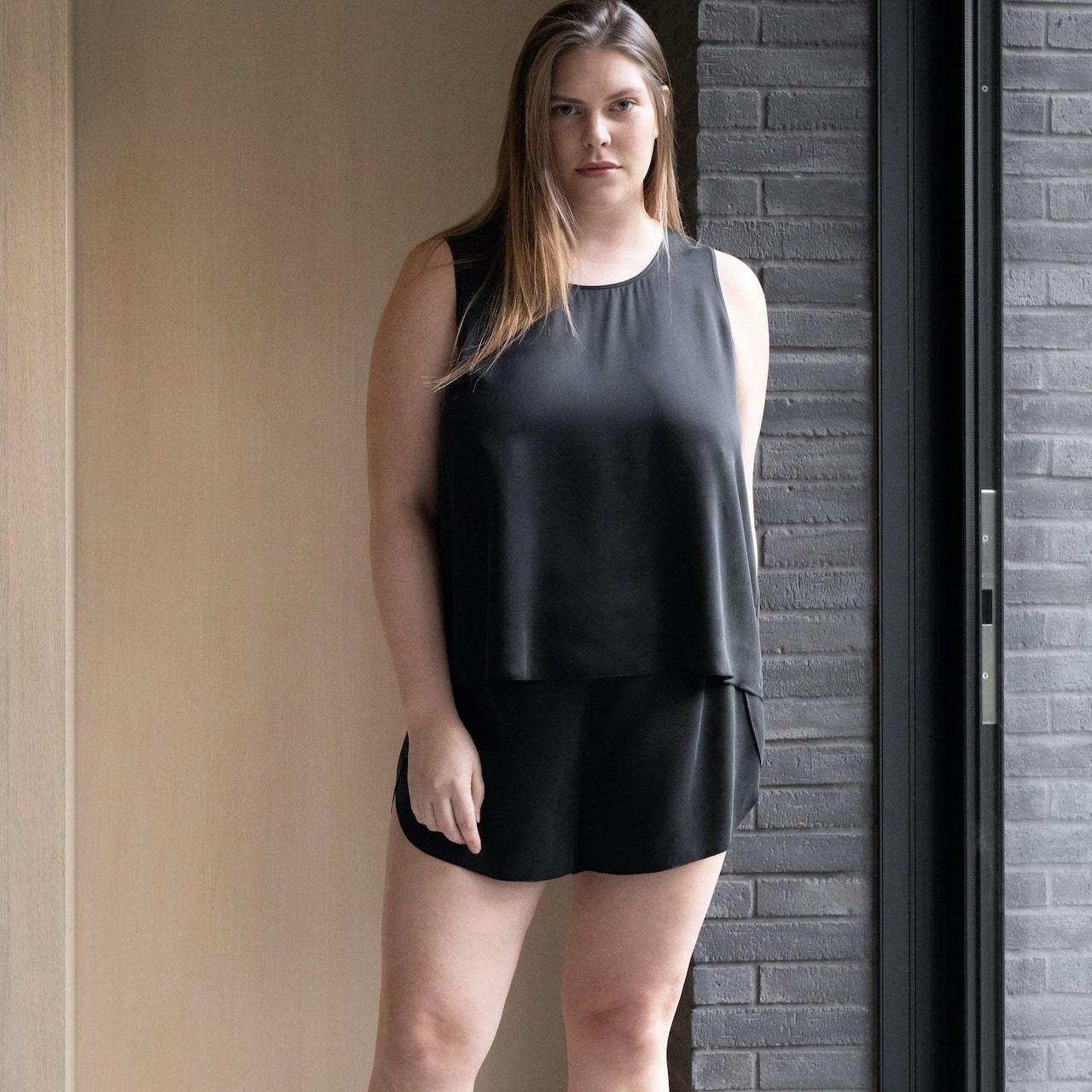 1. Luxury PJ Set
Soft silk pajamas are easily one of the best Mother's Day gifts for your wife. They're light, comfy, and these ones are even machine washable. If that's not enough to persuade you, they're also super stylish.
Lunya washable silk set, $178, Lunya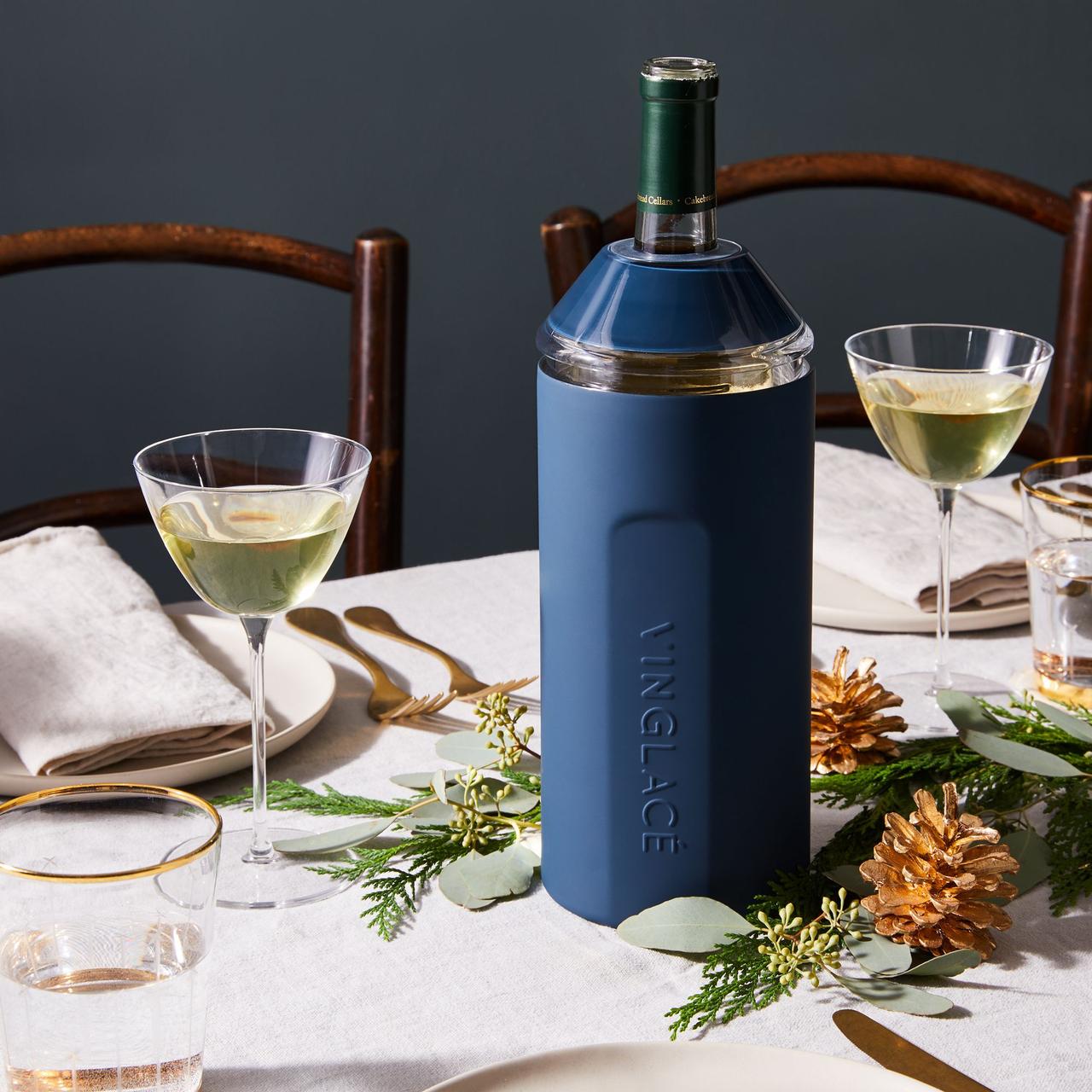 2. Sleek Wine Chiller
Sometimes there's nothing better than enjoying a cold glass of wine after a long day of answering to the word "mom." Make sure your wife enjoys her vino in style with a chic wine bottle chiller that'll look simply stunning at the dinner table.
Vinglacé wine bottle chiller, $90, Food52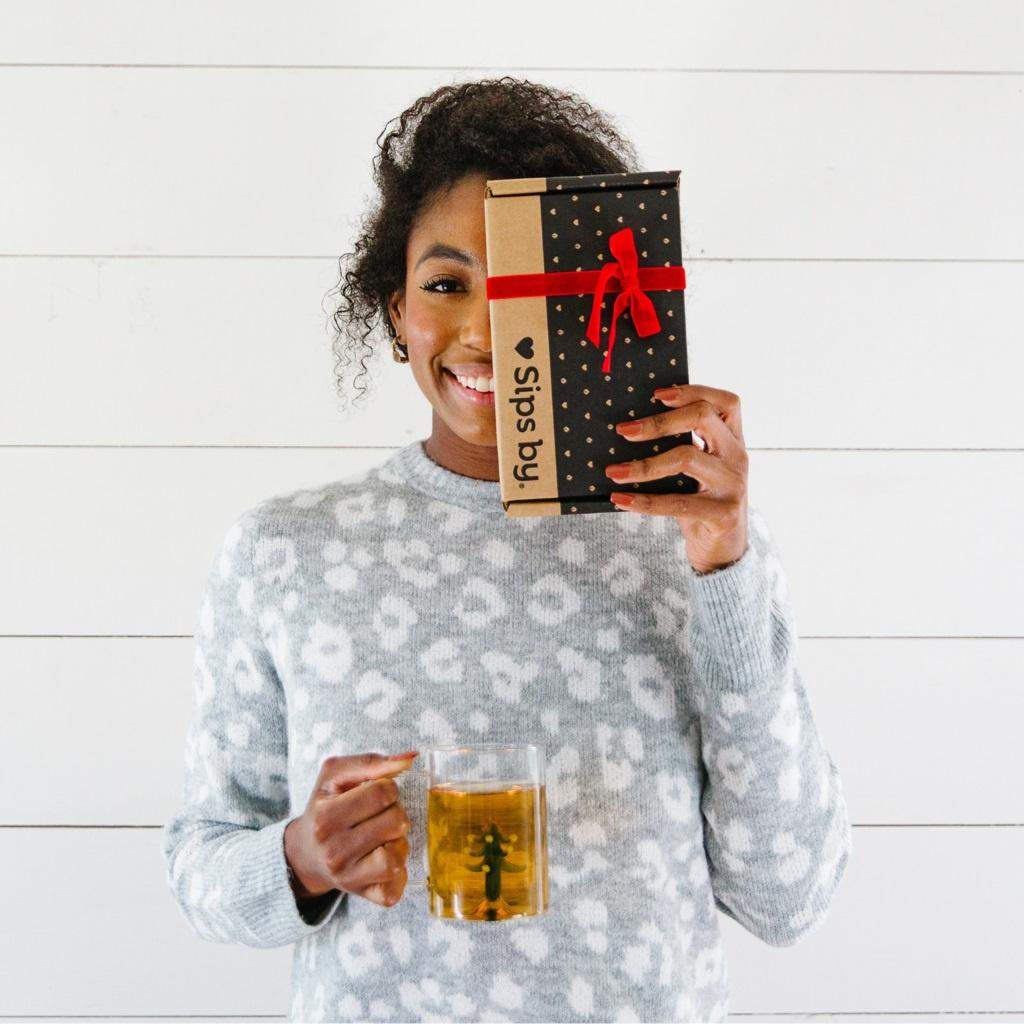 3. Monthly Tea Subscription
If wine isn't your spouse's drink of choice, how about giving them a gift card for a monthly delivery of delicious tea? They'll get to create a personalized subscription matching them with amazing selections from all over the world.
Sips by personalized tea gift card, from $45 for 3 months, Sips by
4. Engraved Heart Necklace
A heart-shaped necklace is a sweet and simple way of letting your other half know you'll always love them. Have it engraved with both of your initials for an extra-special present.
Gorjana gold bespoke heart necklace, $70, Gorjana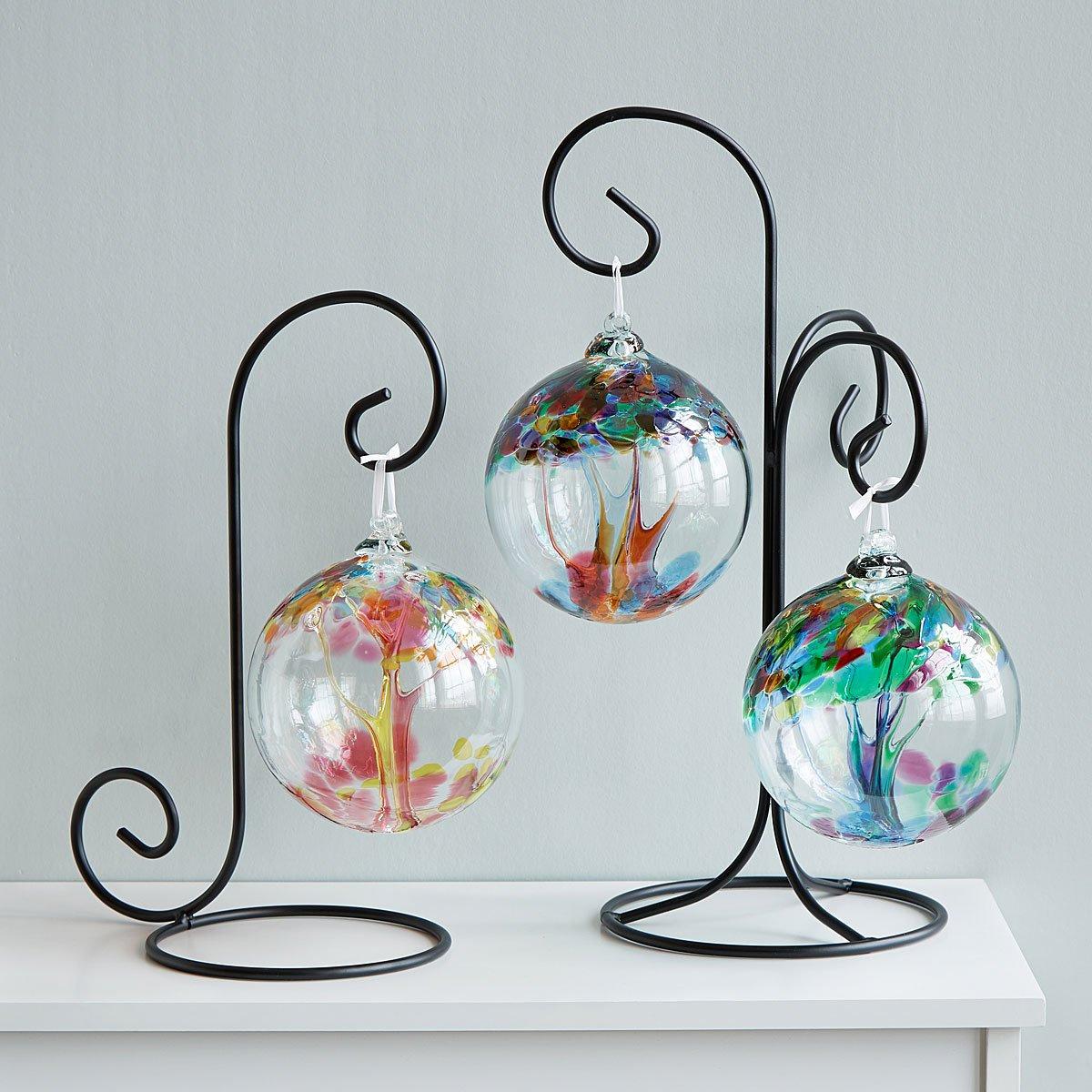 5. Meaningful Glass Ornament
These gorgeous glass globes each symbolize a unique relationship or role, including one that's a beautiful celebration of motherhood. It's an especially thoughtful Mother's Day gift for a pregnant wife at the beginning of her journey.
Stephen Kitras Relationships recycled glass tree globe in Motherhood, $49, Uncommon Goods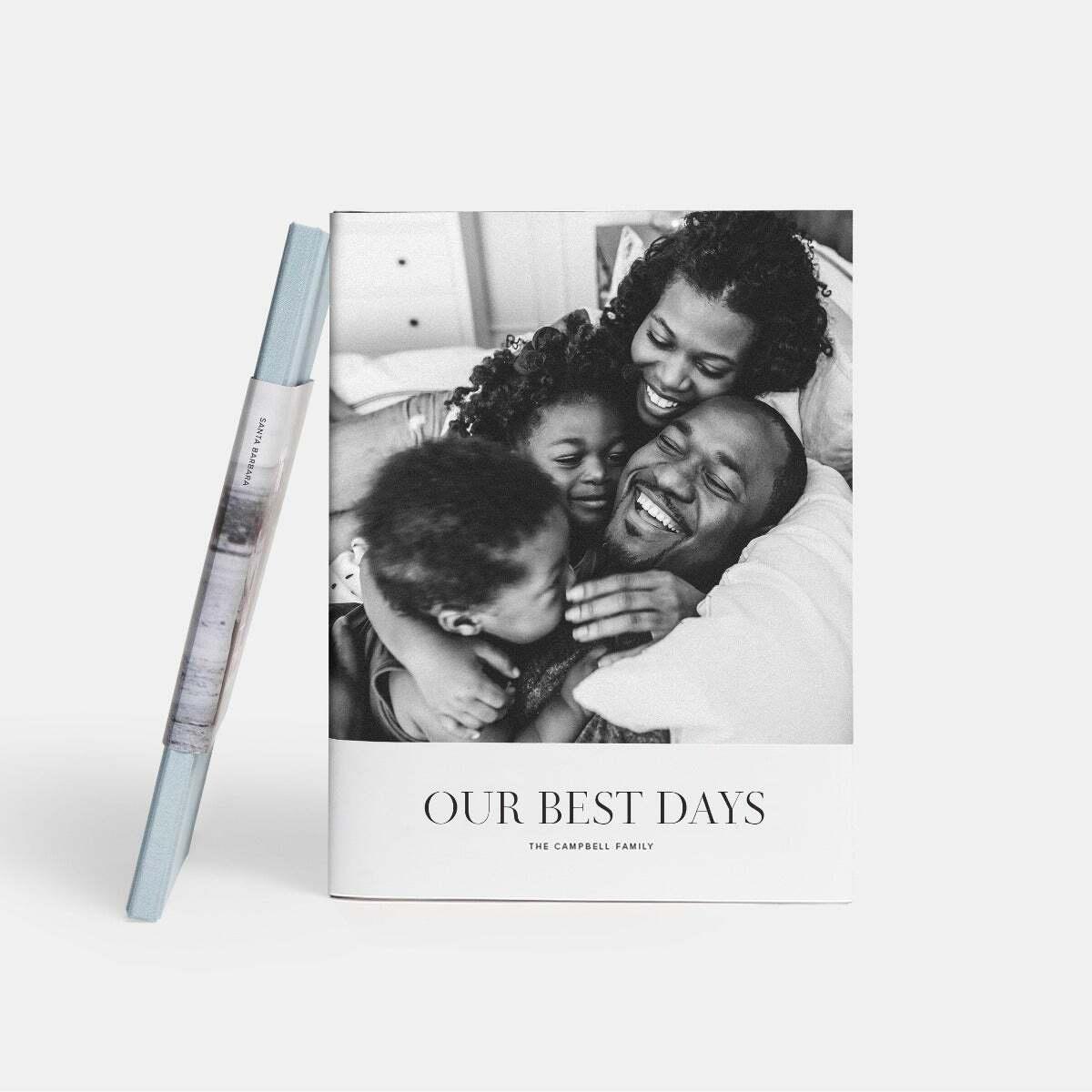 6. Family Photo Book
Something as personal as a book filled with her favorite family memories is bound to be a great Mother's Day gift for your wife. This timeless hardback will be the coffee table book of her dreams.
Artifact Uprising hardcover photo book, from $69, Artifact Uprising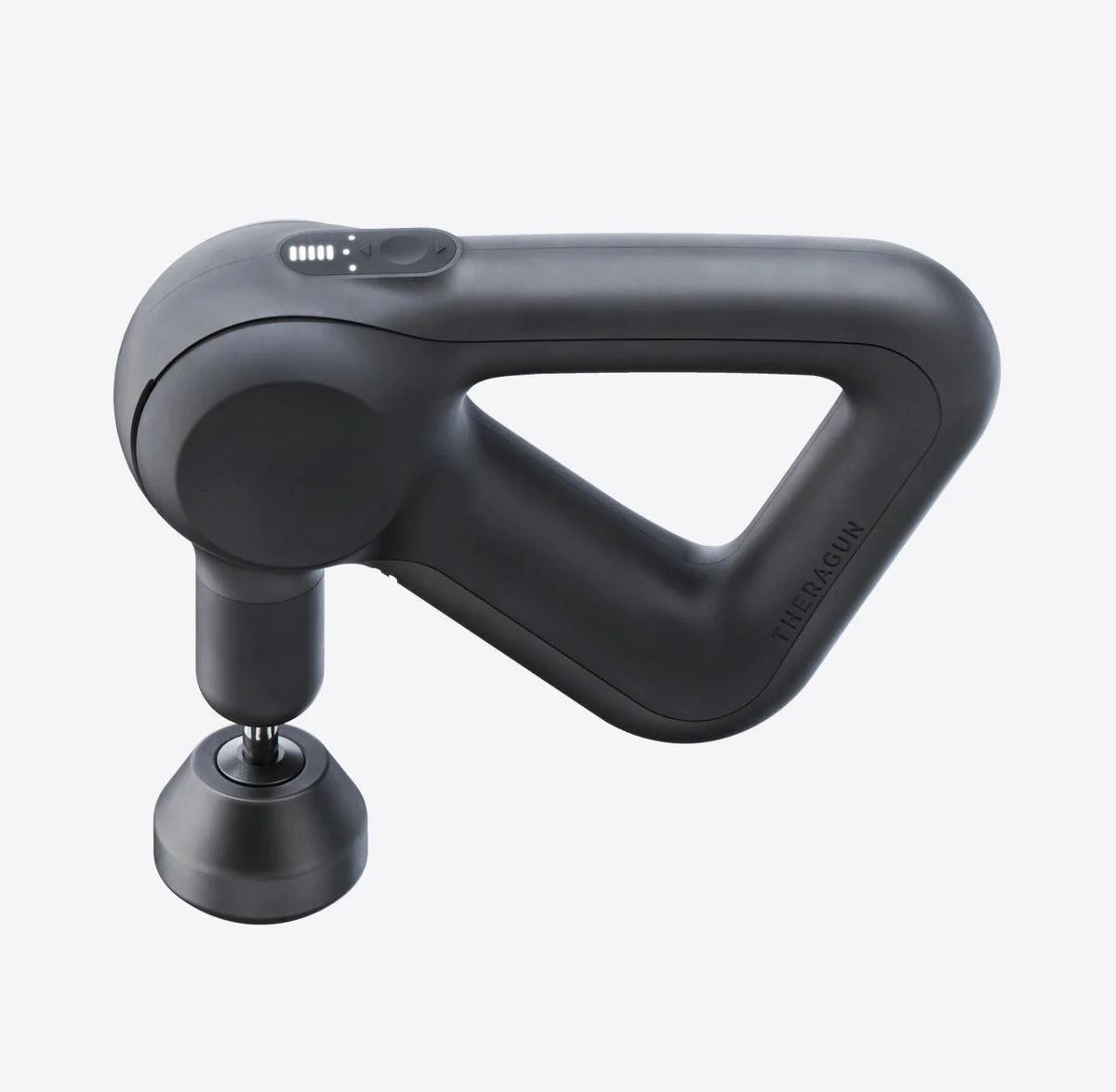 7. Relaxing Massage Tool
There are lots of great Mother's Day gifts for your wife to choose from, but this sleek massage gun has to be one of our favorites. Featuring an ergonomic grip, customizable speed, and long battery life, treating tense muscles has never been so easy. Plus, it's 70% quieter than previous models, so it shouldn't wake the kids.
Therabody Theragun Prime, $299, Theragun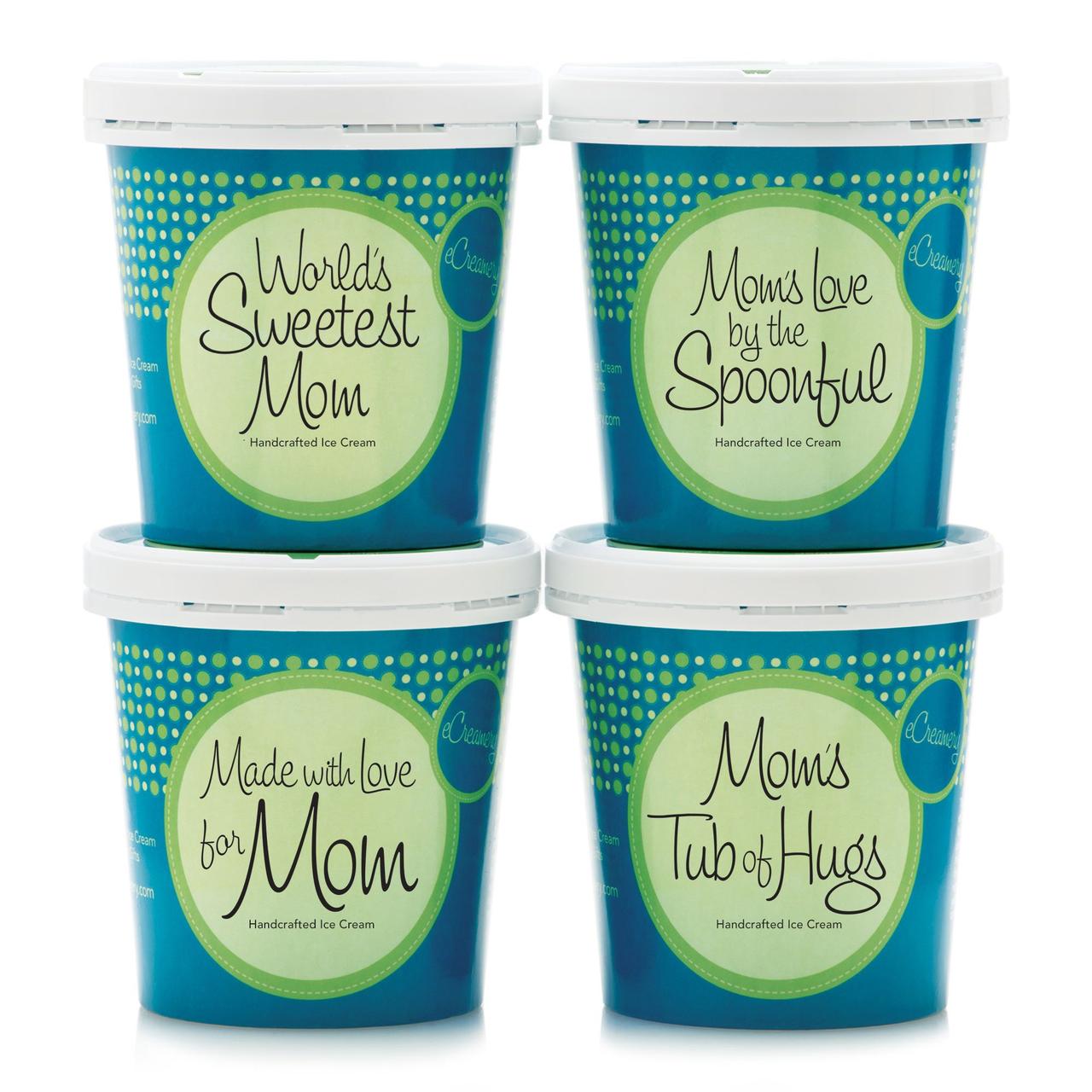 8. On-Theme Ice Cream
Parenting can be a challenge at the best of times, and it's especially important to let your wife know just how great you think she's doing on Mother's Day. This selection of ice cream has cute and encouraging labels, including "World's Sweetest Mom."
eCreamery Just for Mom premium collection, $70, eCreamery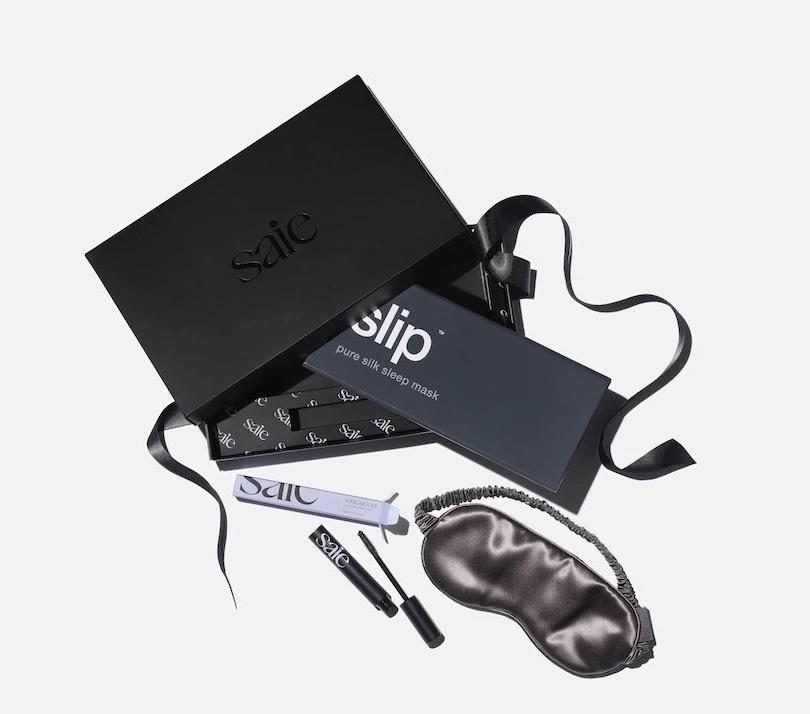 9. Beauty Gift Box
Let's face it, being a mom sometimes means skipping out on the lengthy beauty routines. This box of essentials features two awesome Mother's Day gifts for your wife that she'll always have time for: bestselling mascara from clean beauty brand Saie and a luxurious silk sleep mask.
Saie The Day-to-Night Box, $74, Saie
10. Pretty Dried Blooms
What's better than a bunch of beautiful blooms? A bunch of beautiful dried blooms. They look just as gorgeous as a regular bouquet but last way longer. Bonus: This dreamy arrangement comes with a minimalist ceramic vase.
UrbanStems The Sanibel, $140, UrbanStems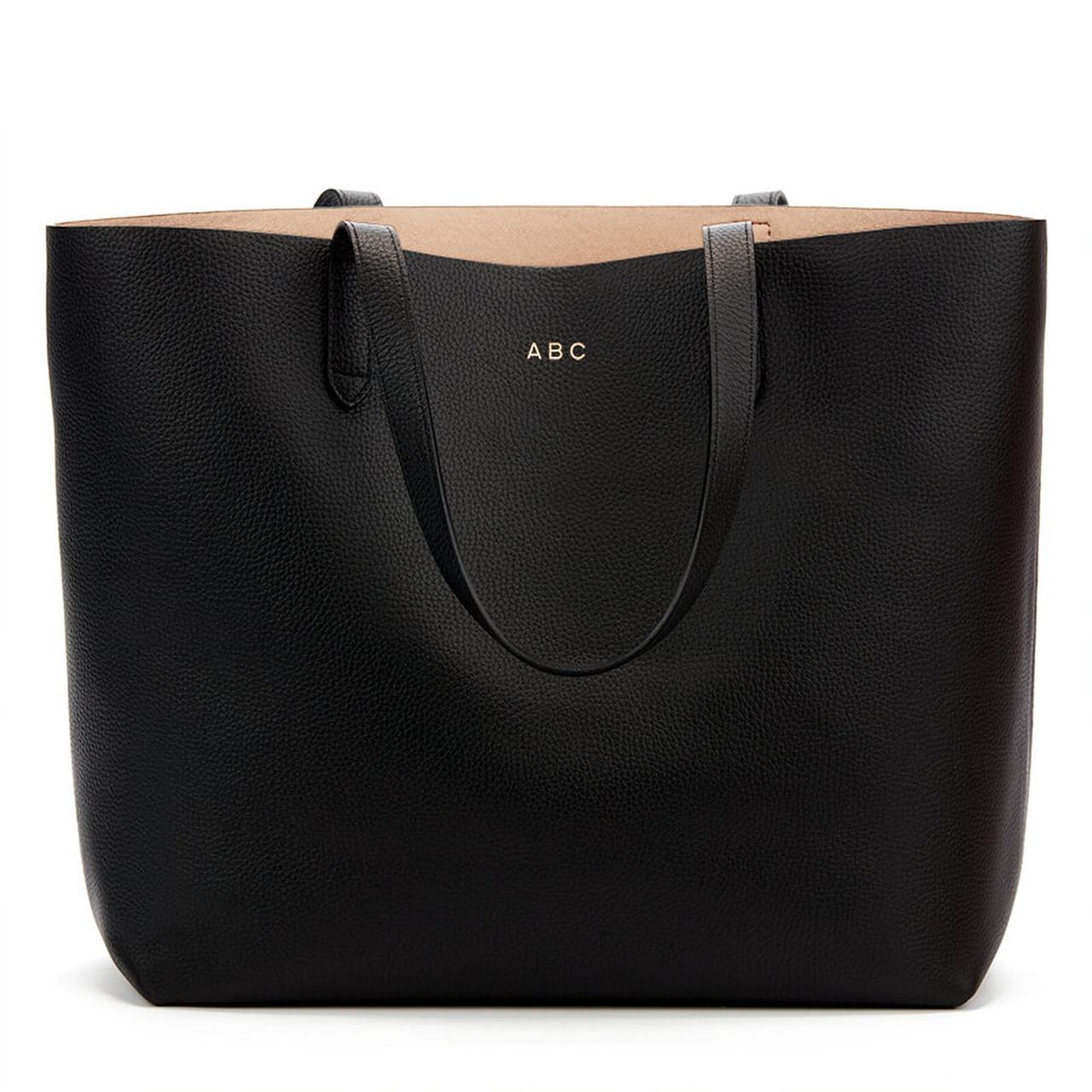 11. Everyday Leather Tote
Treat your wife to a stylish new handbag she can easily stock with everyday essentials, like her laptop, planner, keys, and kid-friendly snacks. Made from gorgeous Italian leather, this understated tote will go with almost any outfit.
Cuyana classic structured leather tote, $195, Cuyana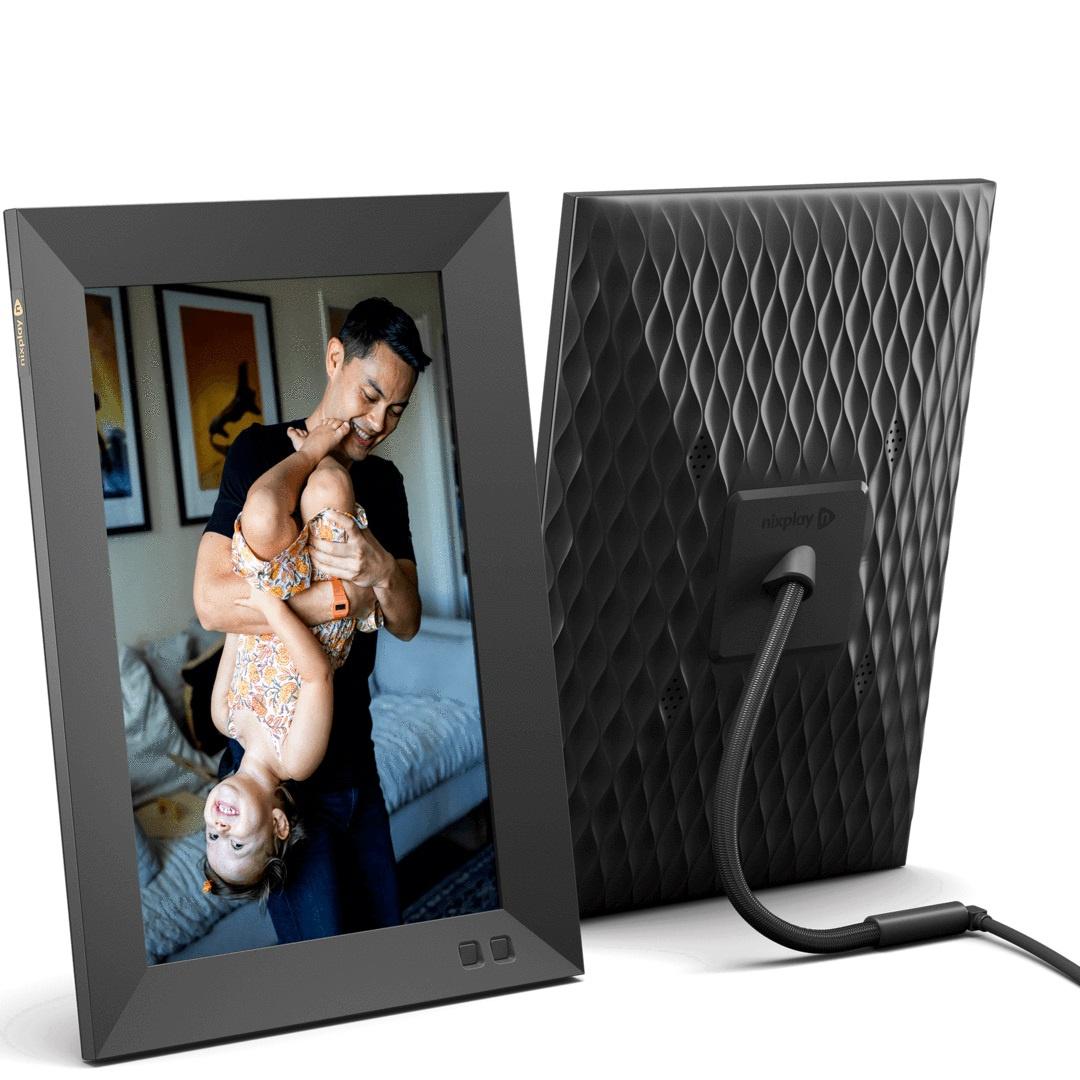 12. Digital Picture Frame
Upgrade your wife's photo display with a snazzy electronic picture frame loaded with all her favorite snapshots. You can easily add more photos from your phone or computer at any time.
Nixplay smart photo frame, from $180, Nixplay
13. Romantic Gold Bangle
Penh Lenh is a unique jewelry brand dedicated to empowering skilled female artisans and entrepreneurs in Cambodia, meaning each and every one of their bold and beautiful pieces is a gift that gives back. Clean and understated, this structured gold bangle will look just as good with formal workwear as it will with a casual jeans-and-sweater combo.
Penh Lenh gold bangle, from $99, Penh Lenh
14. Practical Phone Sanitizer
There's nothing wrong with giving your wife something useful for Mother's Day, especially when it's this useful. The PhoneSoap Pro is able to sanitize larger phones faster than ever, and the clever acoustic outlet means she won't miss a notification or call. It can also be used to sanitize other items, from her keys to her jewelry.
PhoneSoap PhoneSoap Pro, $120, PhoneSoap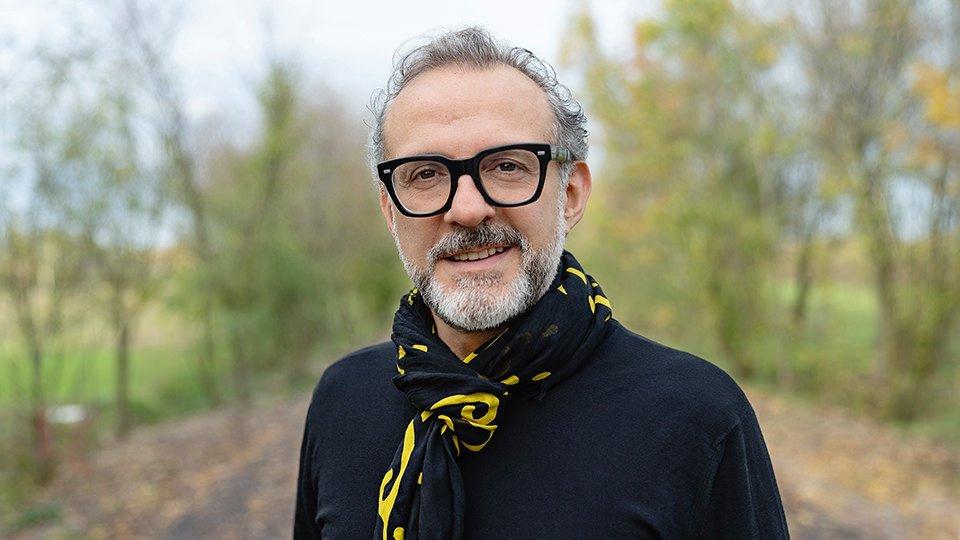 15. Celebrity Cooking Lessons
Some of the best Mother's Day gifts for your wife are things she can experience. Who wouldn't want to learn a few new recipes from celebrity chef Massimo Bottura? The best part is she can follow along with each tutorial from the comfort of her own kitchen.
MasterClass Massimo Bottura Teaches Modern Italian Cooking, $15 per month, MasterClass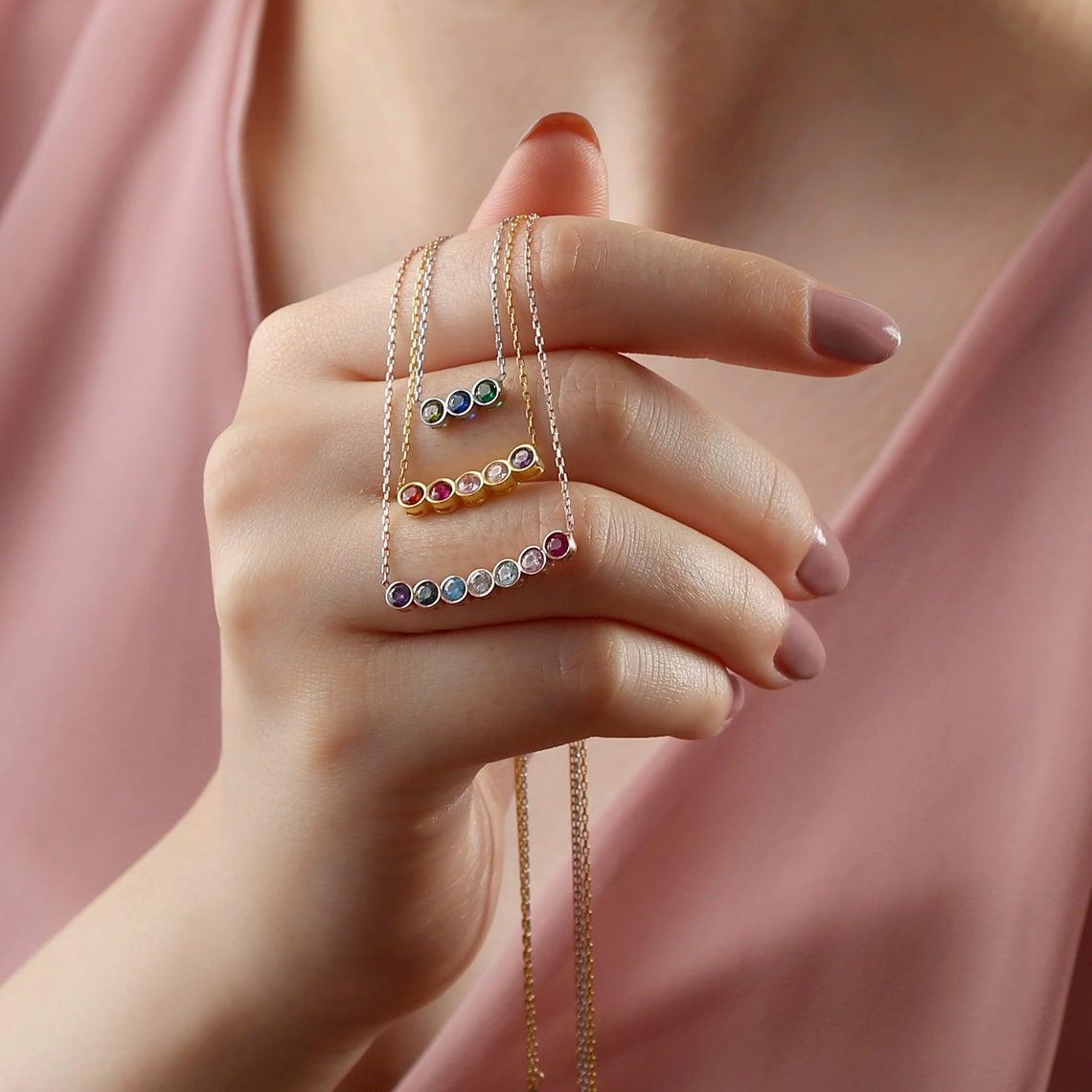 16. Family Birthstone Necklace
A necklace featuring each member of your family's birthstone is definitely one of the best gifts for your wife on Mother's Day. She can keep her favorite people close to her heart at all times.
Birthstone Jewlry family birthstone necklace mother's gift, from $43, Etsy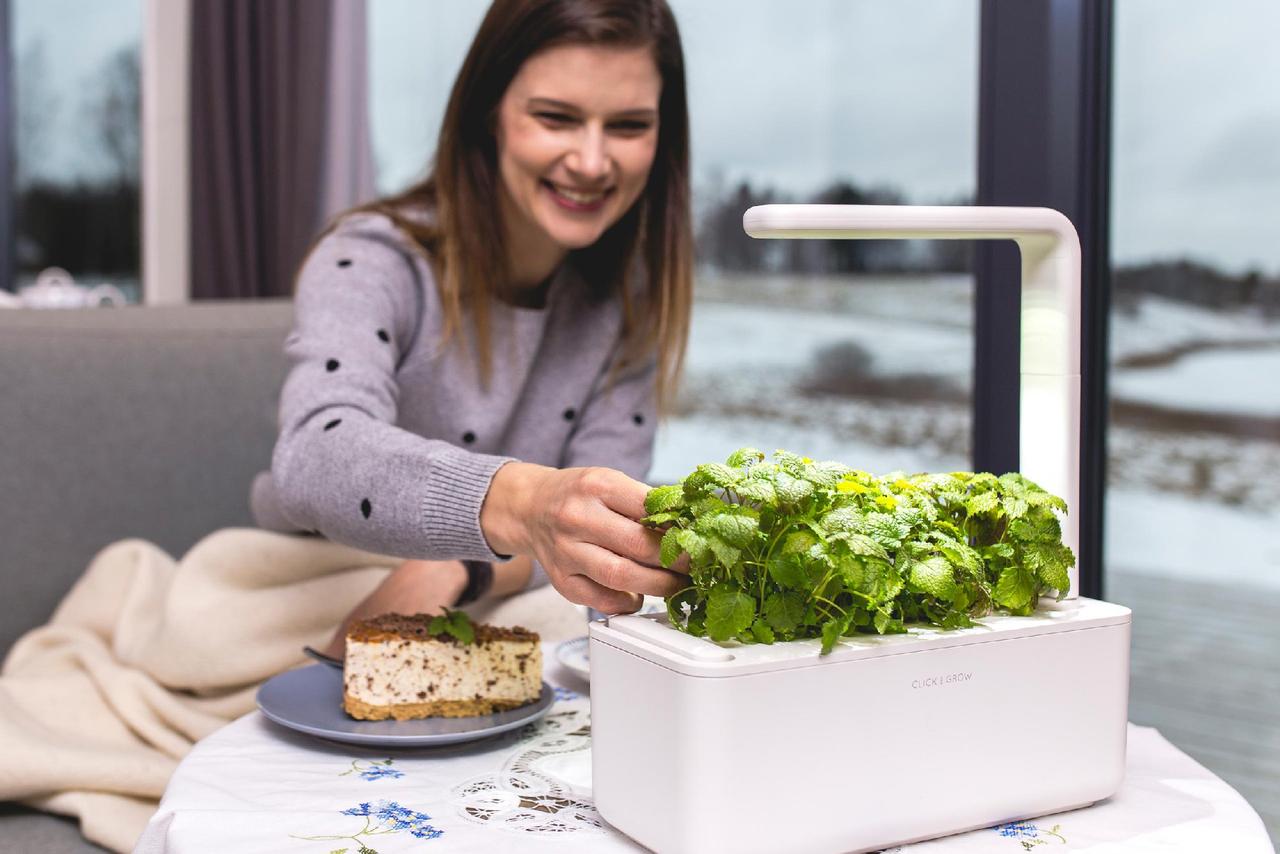 17. Smart Indoor Garden
This clever device will let your wife's favorite greens thrive all year round without the need for a garden or a tropical climate. It provides just the right amount of light, water, and nutrients so that all she has to do is enjoy the results.
Click & Grow The Smart Garden 3, $100, Click & Grow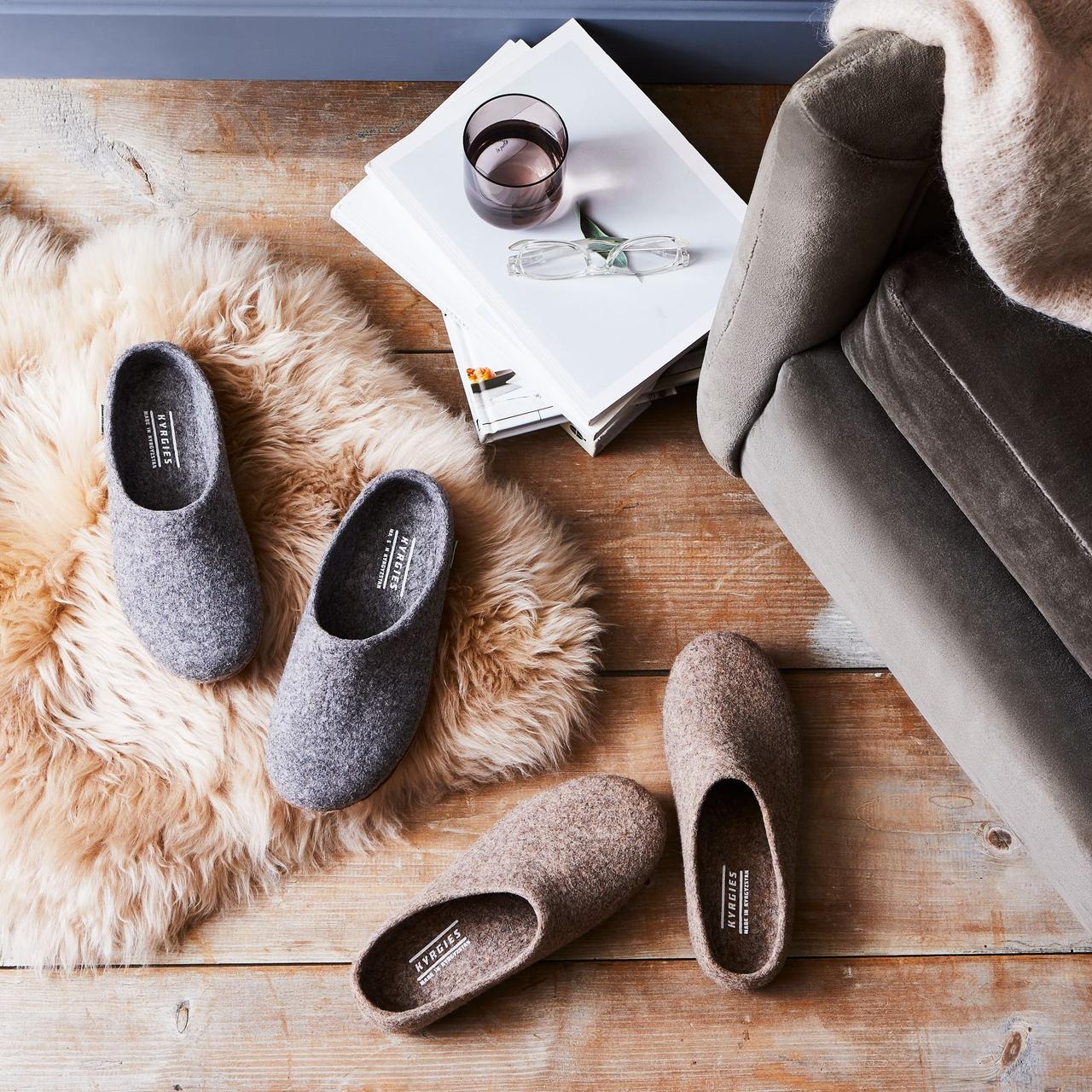 18. Snug Wool Slippers
A cozy pair of slippers is one of the best Mother's Day gifts for a wife who deserves to put her feet up. These artisanal house shoes are made with natural, breathable wool that should keep her toes toasty warm without overheating.
Kyrgies classic wool house slippers, $69, Food52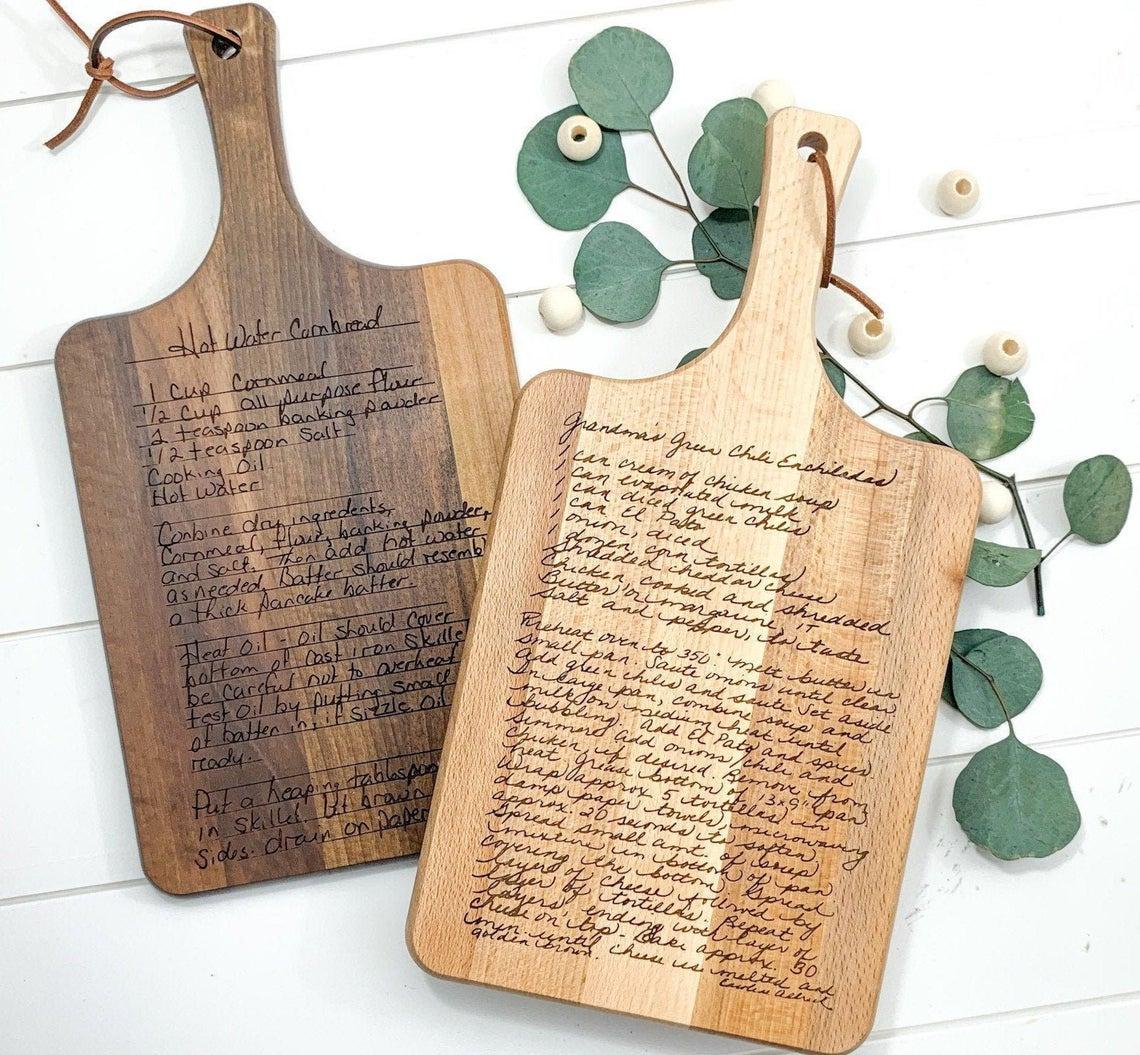 19. Recipe Cutting Board
If your wife is always putting delicious meals on the table for you and your family, a custom engraved serving board is a fitting tribute. Have the recipe for one of her signature dishes beautifully preserved on this useful keepsake.
Morning Joy Co. recipe cutting board Mother's Day gift, from $69, Etsy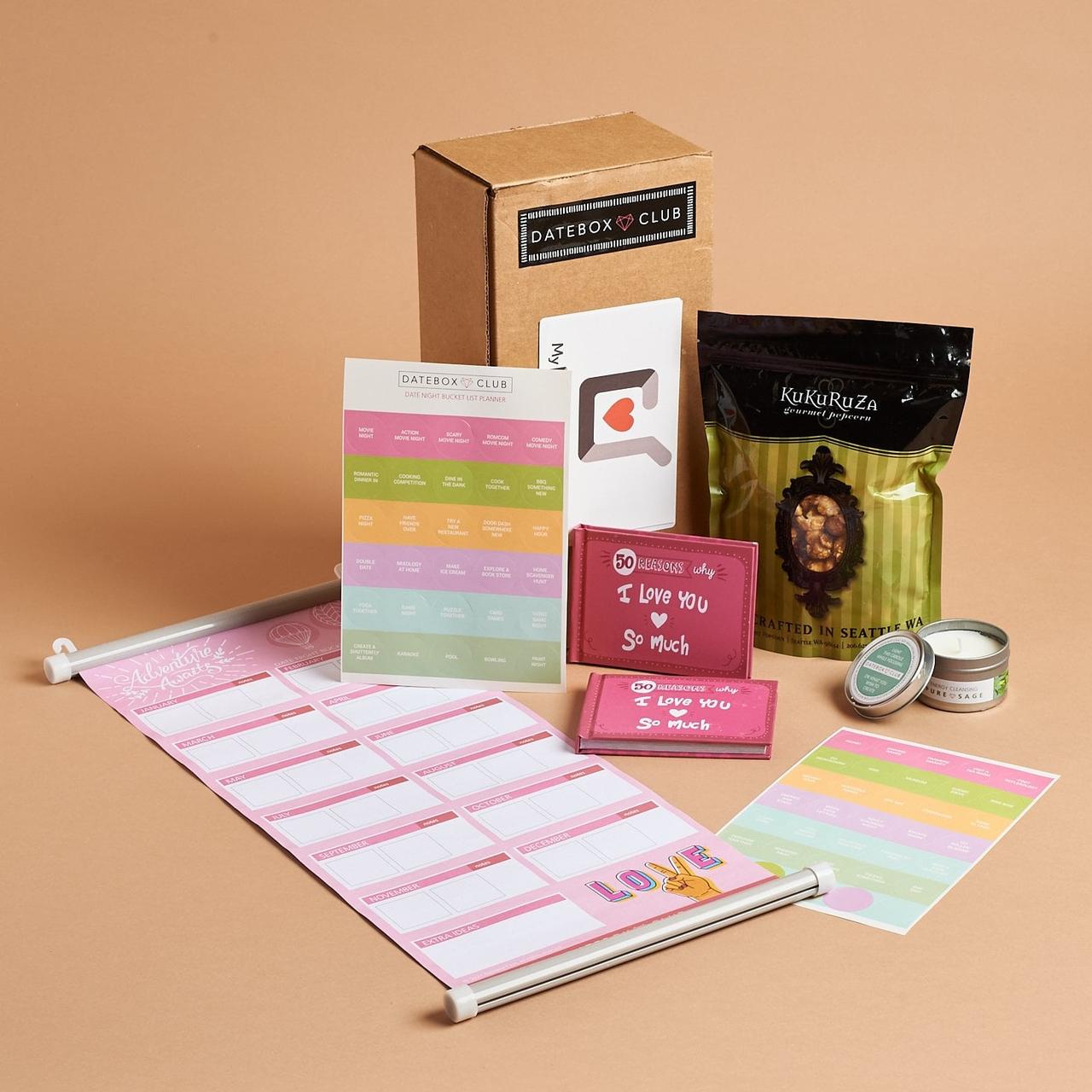 20. Date Night Delivery
Making time to plan romantic date nights can be a little more tricky once kids are involved. The solution? Sign up for a monthly subscription box for couples that's all the fun without the pressure of planning or finding a babysitter. Each month, you'll receive everything you need for an awesome night in together right to your door or email inbox. It's a Mother's Day gift that keeps on giving.
DateBox Club subscription plan, from $5 per month, DateBox Club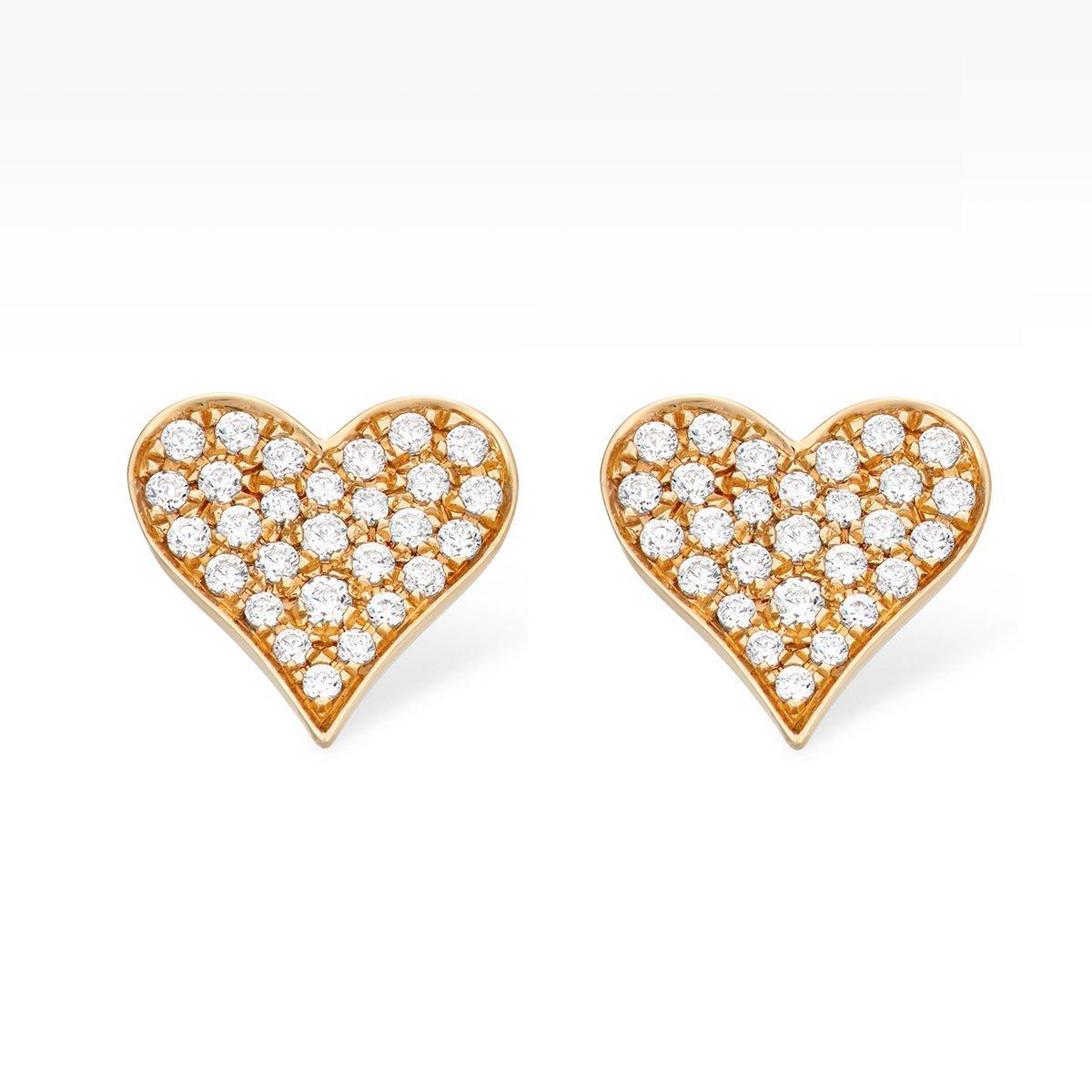 21. Diamond Stud Earrings
Show your spouse a little extra love this Mother's Day with a pair of dazzling diamond earrings in the shape of two hearts. This gorgeous jewelry is from Serena Williams' collection, so it's basically made for strong and incredible women.
Serena Williams Jewelry diamond heart stud earrings, $350 for the pair, Serena Williams Jewelry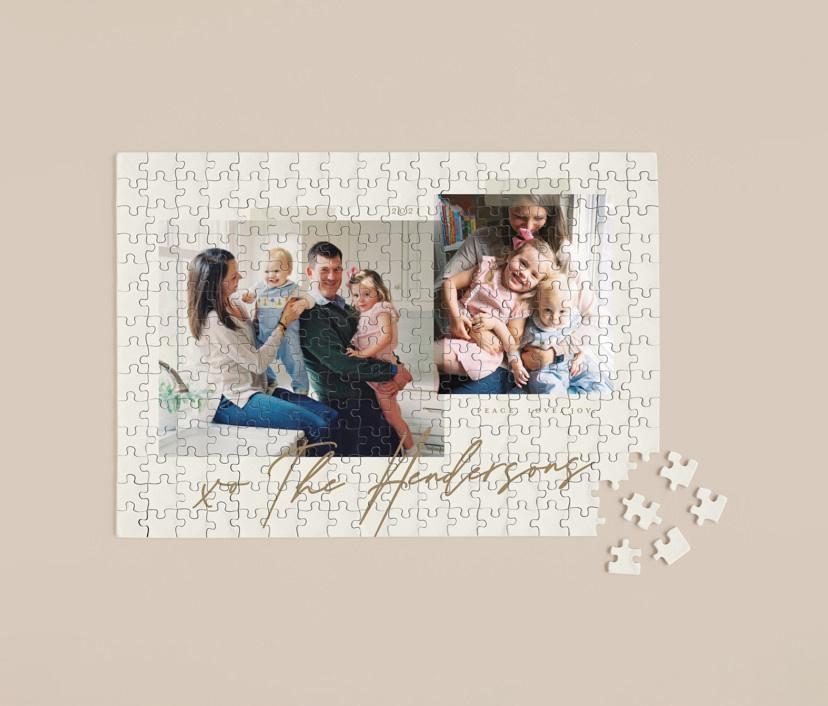 22. Cute Photo Puzzle
On the hunt for creative Mother's Day gifts for your wife? Look no further than this adorable puzzle personalized with your family name and two of her favorite photos.
That Girl Press Snapshots 252 piece custom puzzle, $42, Minted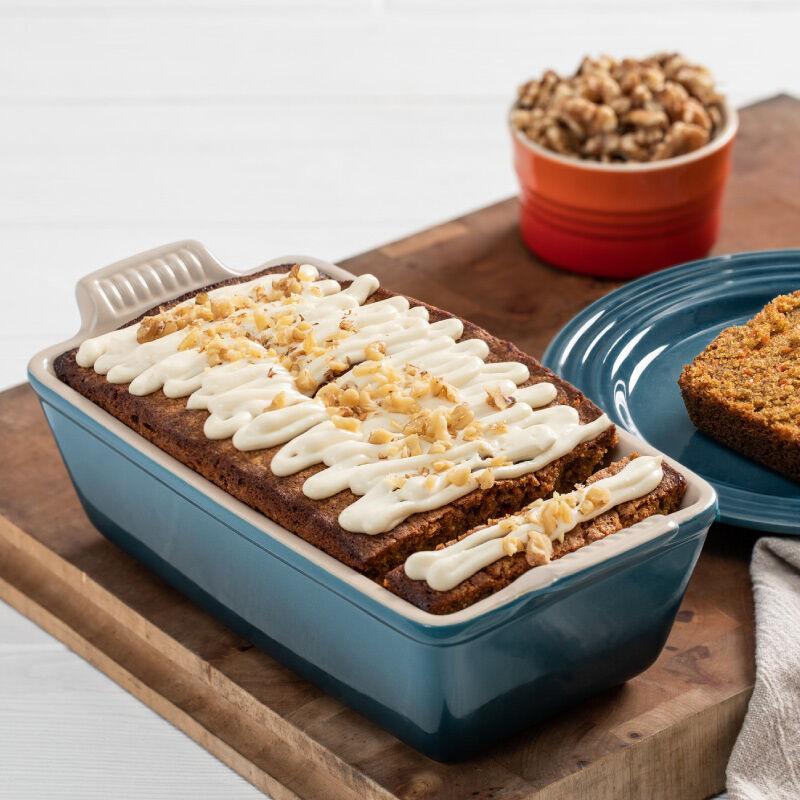 23. Heirloom Loaf Tin
Whether she's always been an avid baker or it all started with that banana bread trend, your other half will appreciate this stylish cookware designed to last a lifetime.
Le Creuset Heritage loaf pan, $50, Le Creuset
24. Keepsake "Mommy" Keychain
You don't have to break the bank to get your other half a meaningful present. Remind her you love her "to the moon and back" with this lovely keychain commemorating the year she became a mom. Small tokens like this are effortlessly good Mother's Day gifts for any wife.
Dayzee Creationz personalized Mommy penny keychain Mother's Day gift from husband for wife, $13, Etsy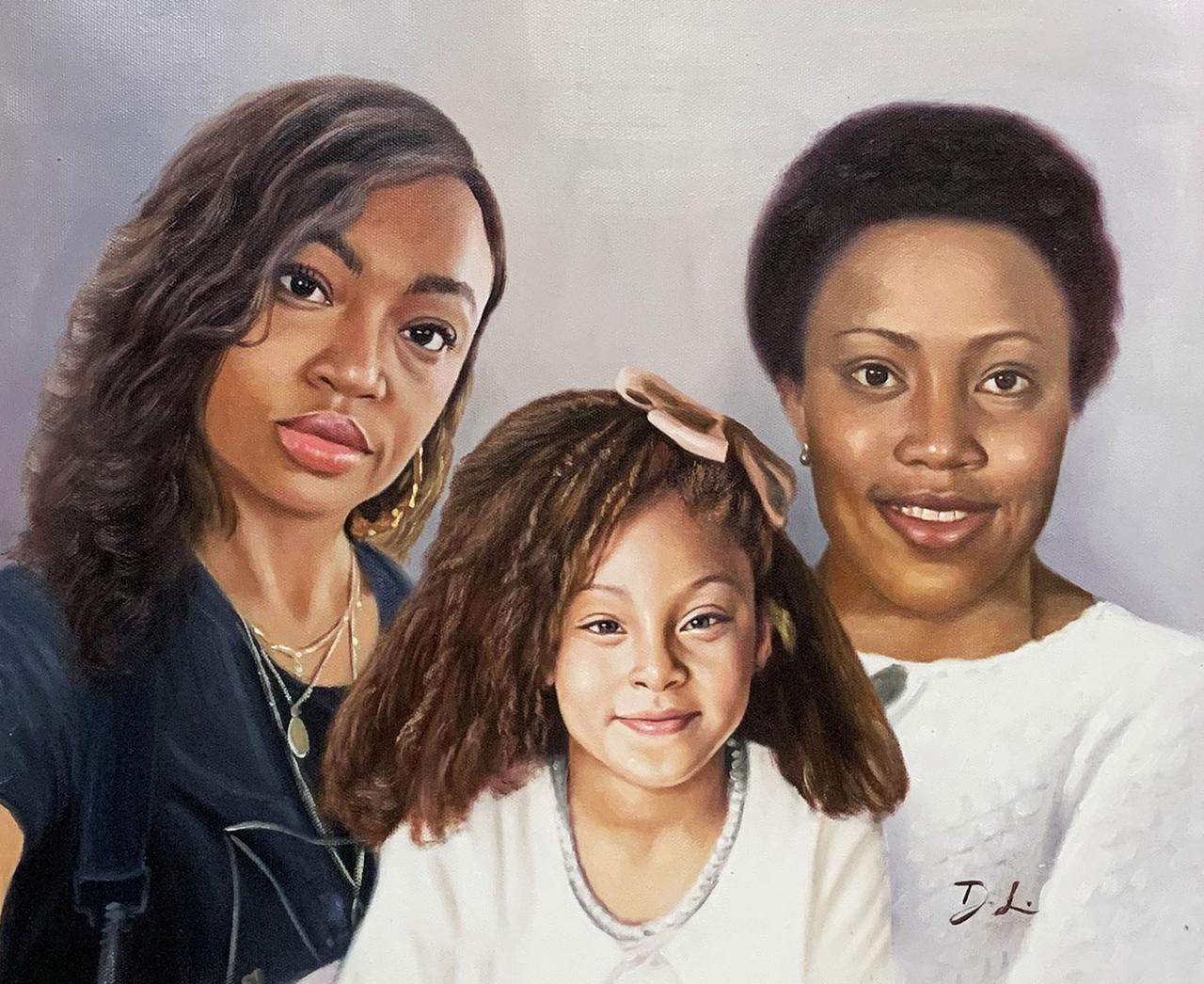 25. Custom Family Portrait
An artistic recreation of your wife's favorite family photo might just result in a few happy tears. PaintYourLife will connect you with a talented artist experienced in the medium of your choice, from oil and acrylic paint to charcoal and pastels. It's easily one of the top Mother's Day gifts of 2021.
PaintYourLife photo portrait, from $189, PaintYourLife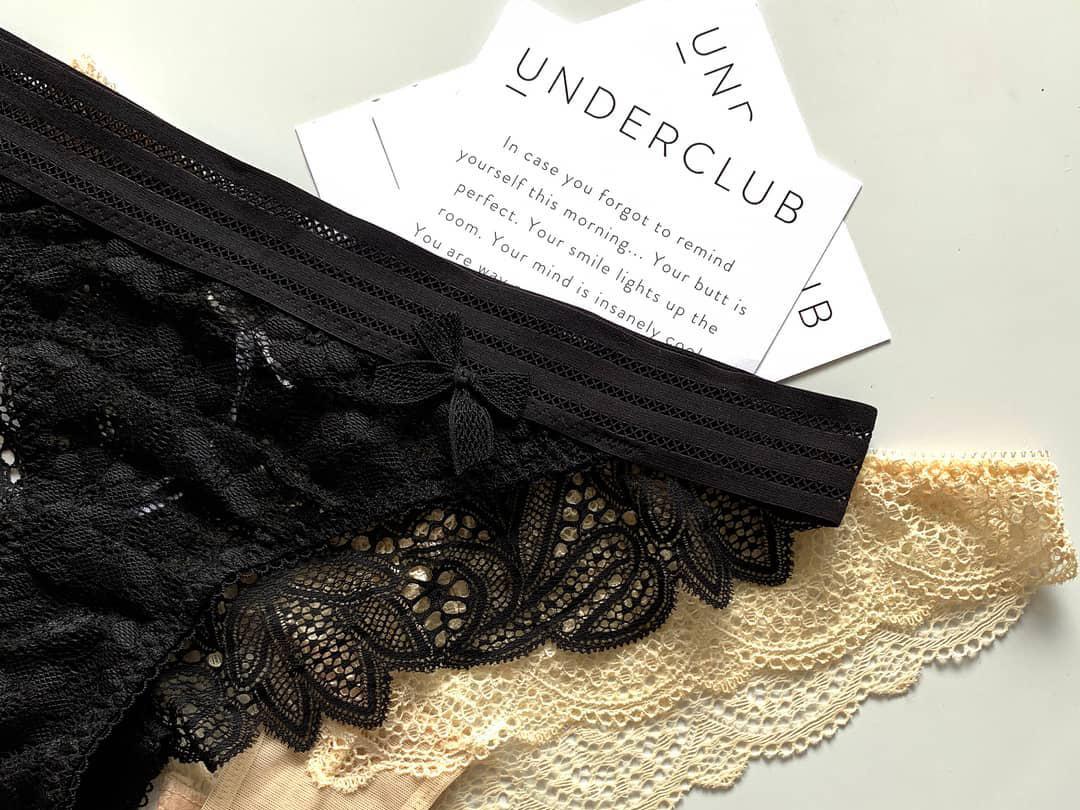 26. Designer Underwear Subscription
Your wife deserves to feel like a million bucks on Mother's Day, which is where this unique lingerie subscription comes in. Every month, she'll receive one or two pairs of pretty designer underwear depending on the plan you choose. You can also add on a few additional pieces to her first delivery for an extra little surprise.
Underclub gift subscription, from $15 per month, Underclub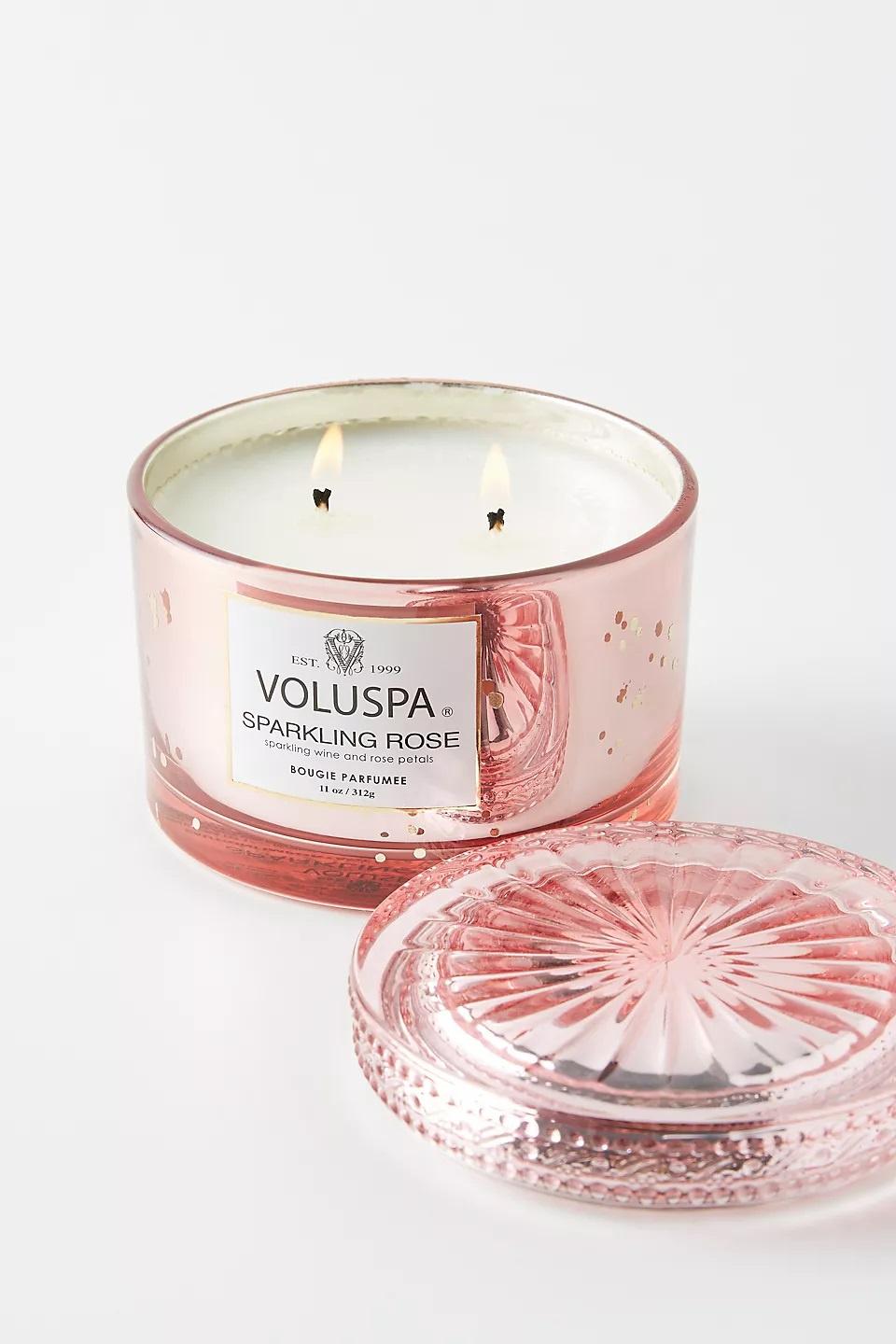 27. Amazing Scented Candle
Voluspa candles are an awesome Mother's Day gift for any wife—who doesn't love filling their home with a refreshing and relaxing scent? Earn extra brownie points by drawing her a warm bath to enjoy it from.
Voluspa Maison candle, from $30, Anthropologie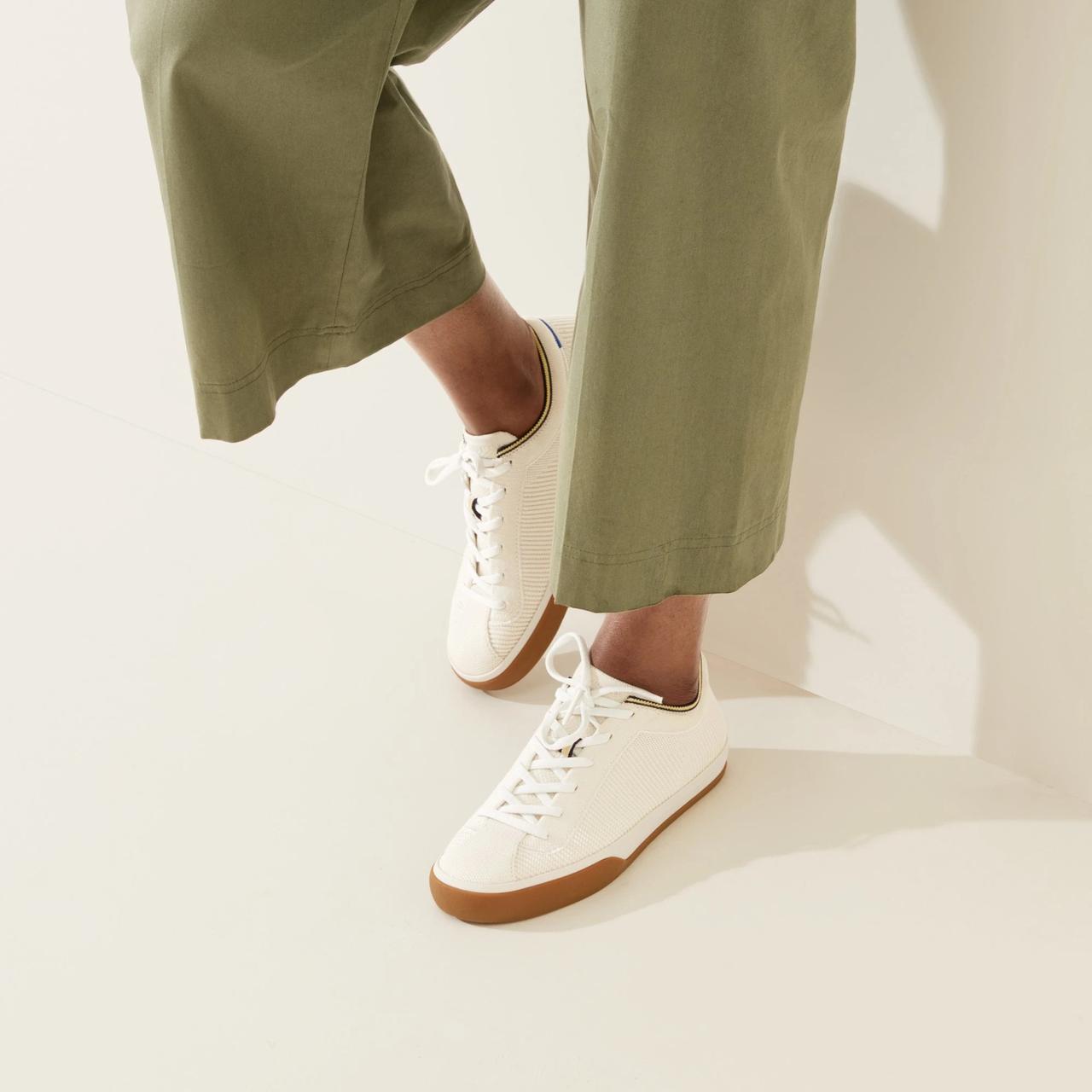 28. Sustainably Made Sneakers
Comfy sneakers are an essential part of a busy mom's uniform. This stylish pair comes in a range of colors and is made with recycled plastic and plant-based materials.
Rothy's The Lace Up sneaker, $165, Rothy's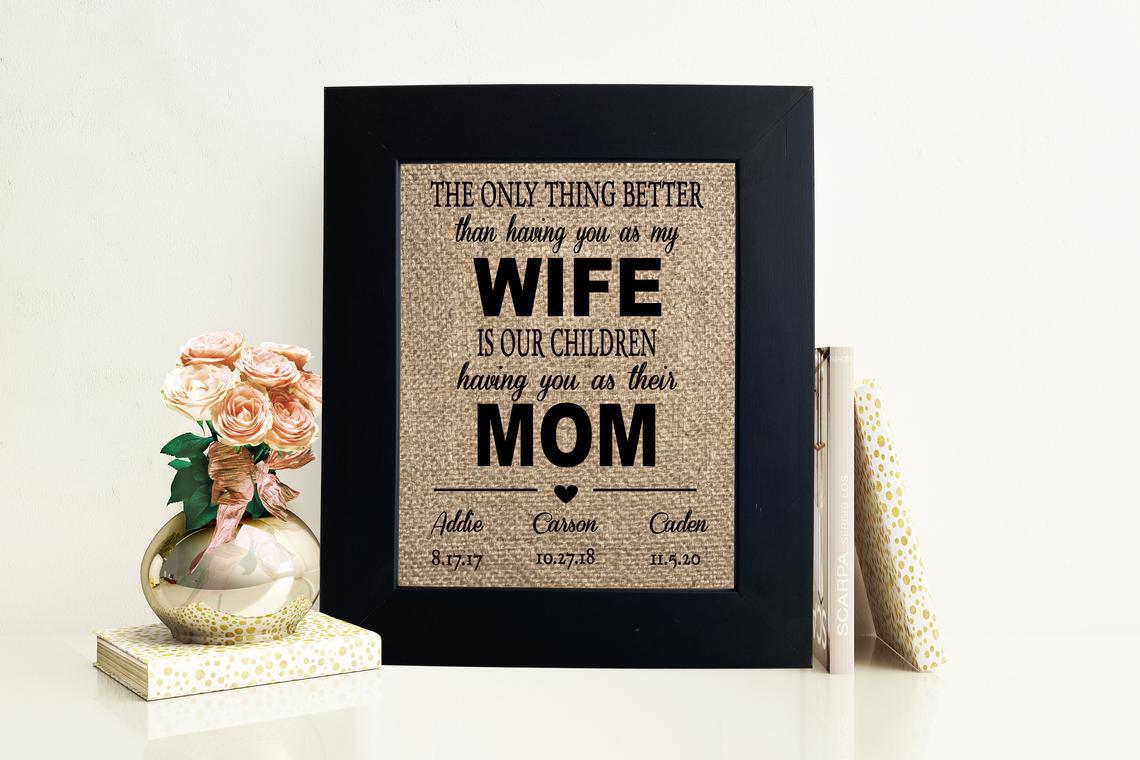 29. Heartfelt Art Print
A meaningful print will always be a lovely idea, whether you're shopping for a first Mother's Day gift for your wife or the tenth. This personalized work of art reads: "The only thing better than having you as my wife is our children having you as their mom." Choose between classic canvas or rustic burlap material depending on her style.
My Prints Charming Shop Mother's Day gift for wife from husband, from $18, Etsy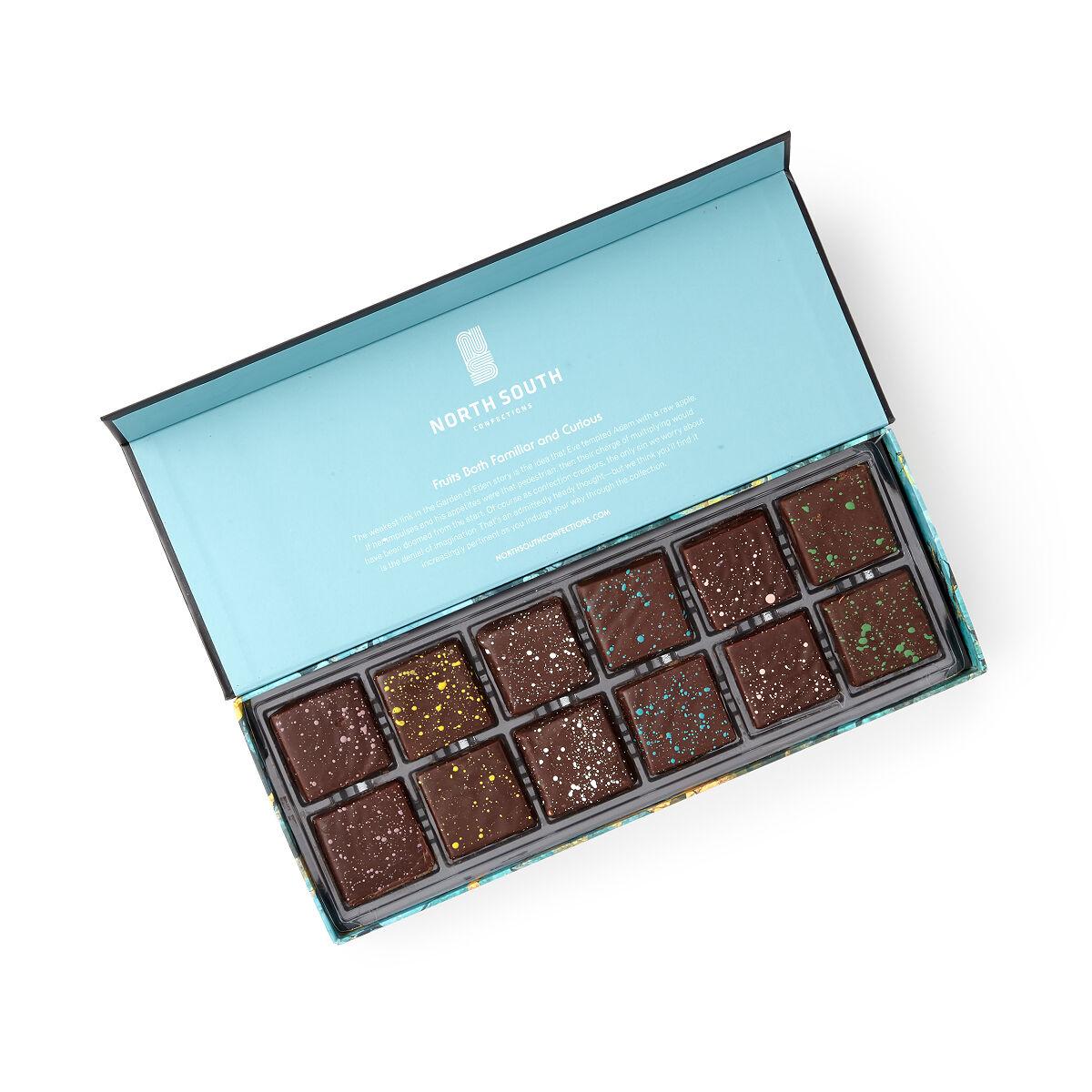 30. Fancy Chocolate Supscription
Candy is a classic gift for a reason, but not all chocolates are created equal. Featuring an international selection of fruit purees, this box of gourmet chocolates will transport your wife to a whole new world of flavor.
Justine Pringle North South Confections: Fruits Both Familiar and Curious chocolate box, $52, Uncommon Goods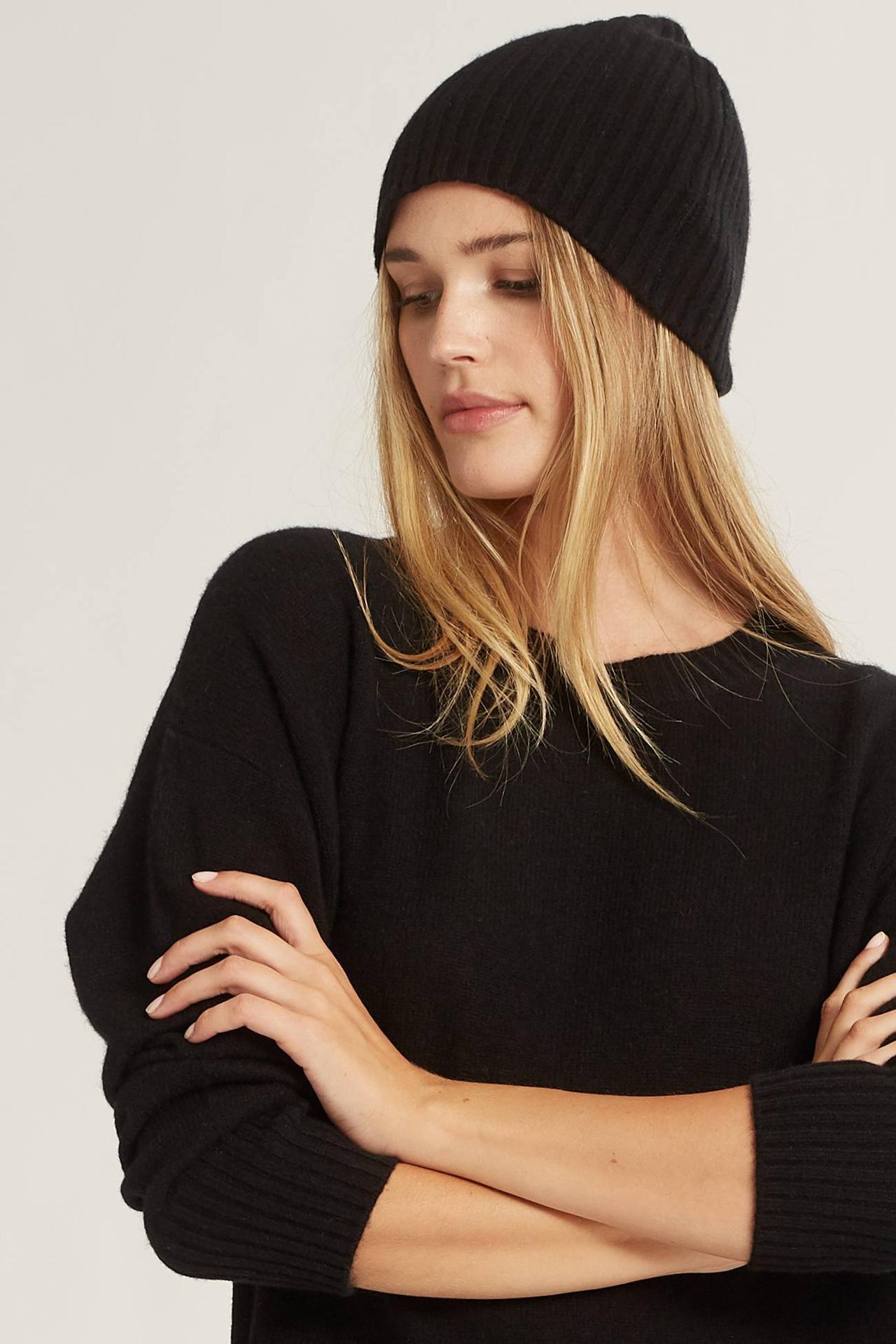 31. Cozy Cashmere Beanie
This luxury cashmere beanie is so soft your S.O. might never want to take it off. It'll be a stylish new addition to their wardrobe (and a winning Mother's Day gift).
NakedCashmere Rylan beanie, $55, NakedCashmere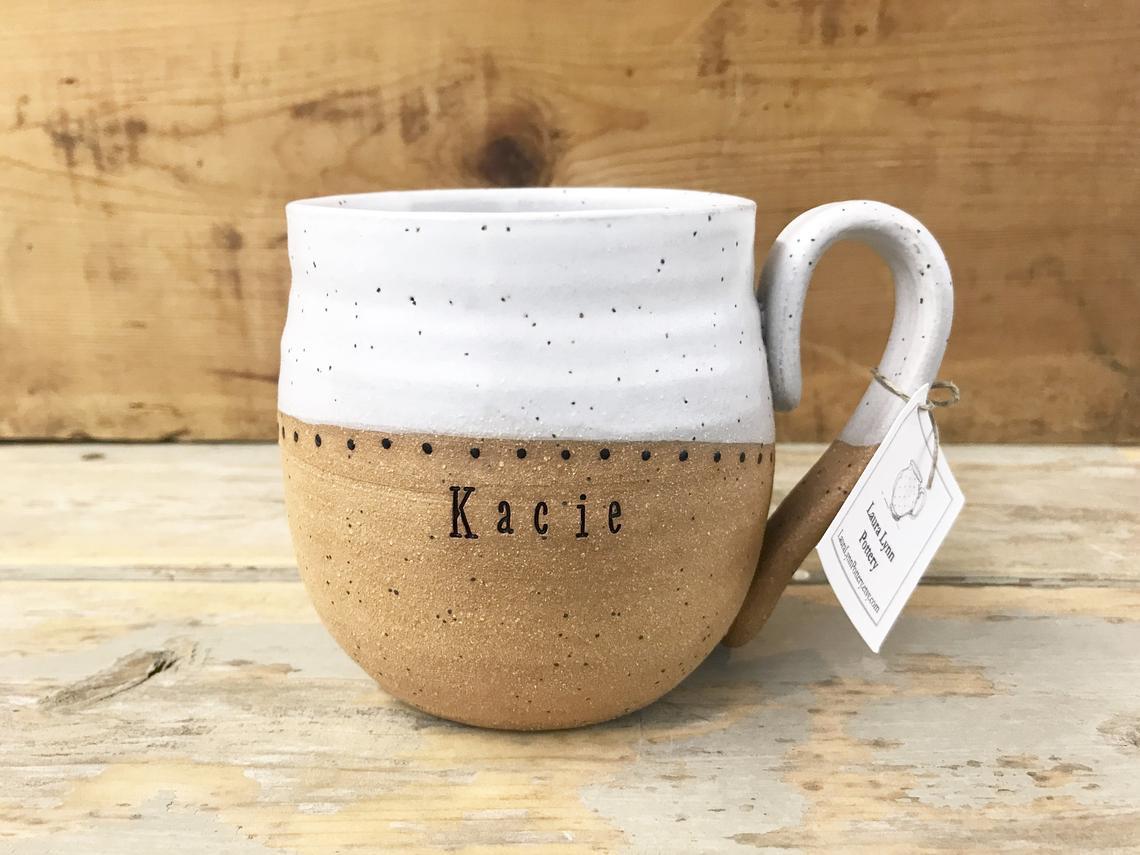 32. Personalized Coffee Mug
Planning a more low-key celebration this year? If you're looking for simple Mother's Day gifts for your wife, we've got you covered. This gorgeous handmade mug can be personalized with her name for a serious upgrade to her morning coffee.
Laura Lynn Pottery handmade mug with name, $46, Etsy
33. Gorgeous Recipe Tin
Is your wife a whiz in the kitchen? This chic floral tin will give her somewhere safe to store every amazing recipe. Don't forget to pick up some cute coordinating stationery too!
Rifle Paper Co. recipe tin, $34, Rifle Paper Co.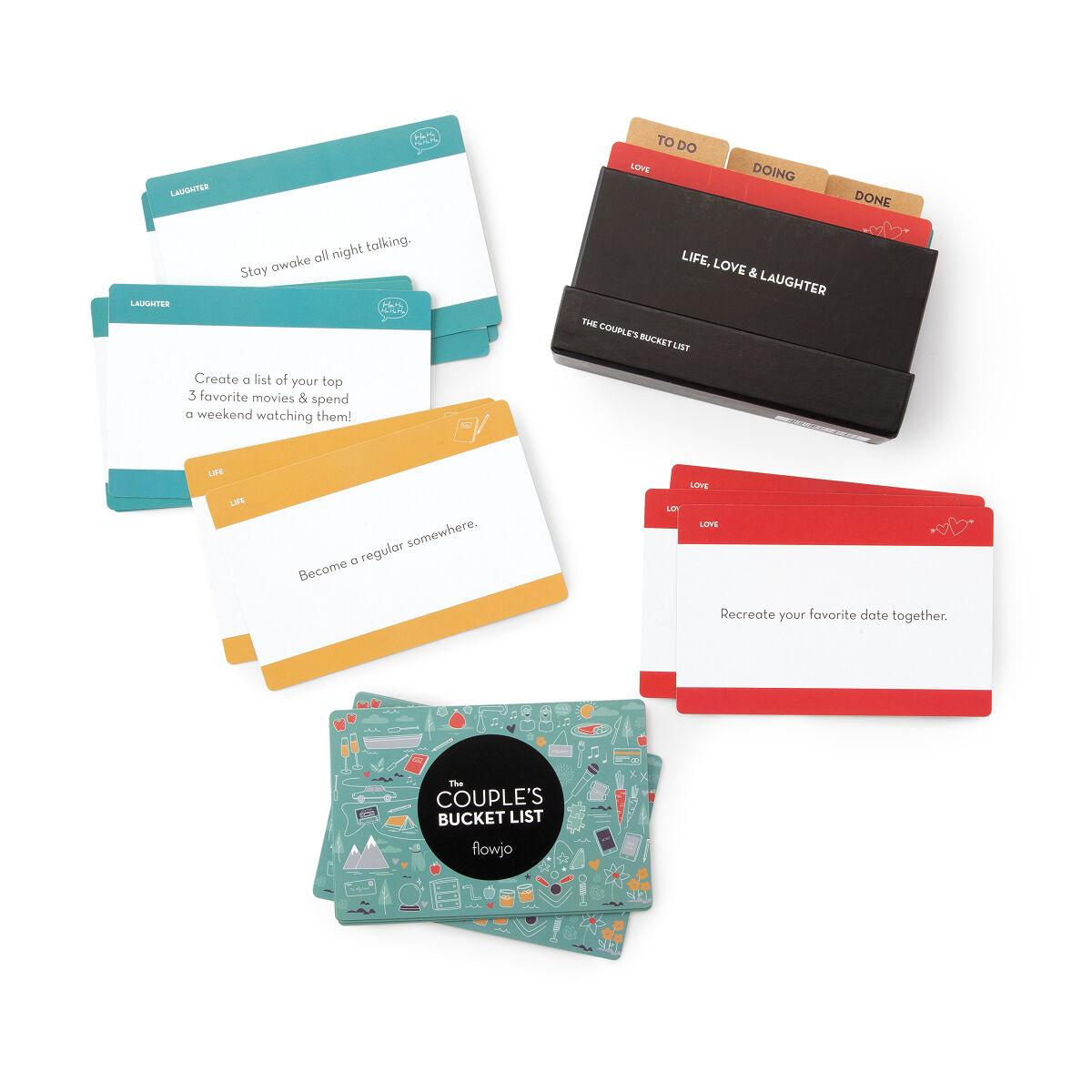 34. Fun Date Ideas
Commit to spending a little more quality time with each other this Mother's Day. There are tons of cool date night ideas and fun games for couples you can add to your collection, and this list of unique and adventurous prompts is the perfect place to start.
Uncommon Goods The Couple's Bucket List, $50, Uncommon Goods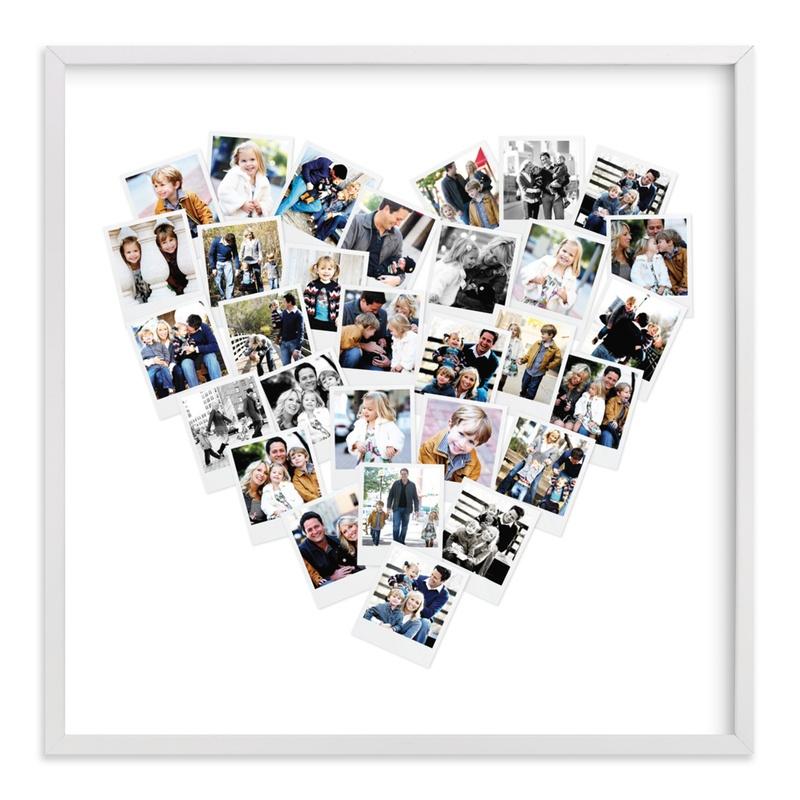 35. Heart-Shaped Collage
Prepare a spot on the wall because a heart-shaped collage of all your wife's favorite people is something she'll instantly want to put on display.
Minted Heart Snapshot Mix photo art, from $29 unframed, Minted
36. Convenient Fold-Up Backpack
When you're a busy parent, convenience is key. This fold-up backpack can easily be pulled out for extra on-the-go storage and stowed away when it's not needed. Have it personalized with your wife's name or initials for an even more thoughtful present.
Paravel mini fold-up backpack, from $45, Paravel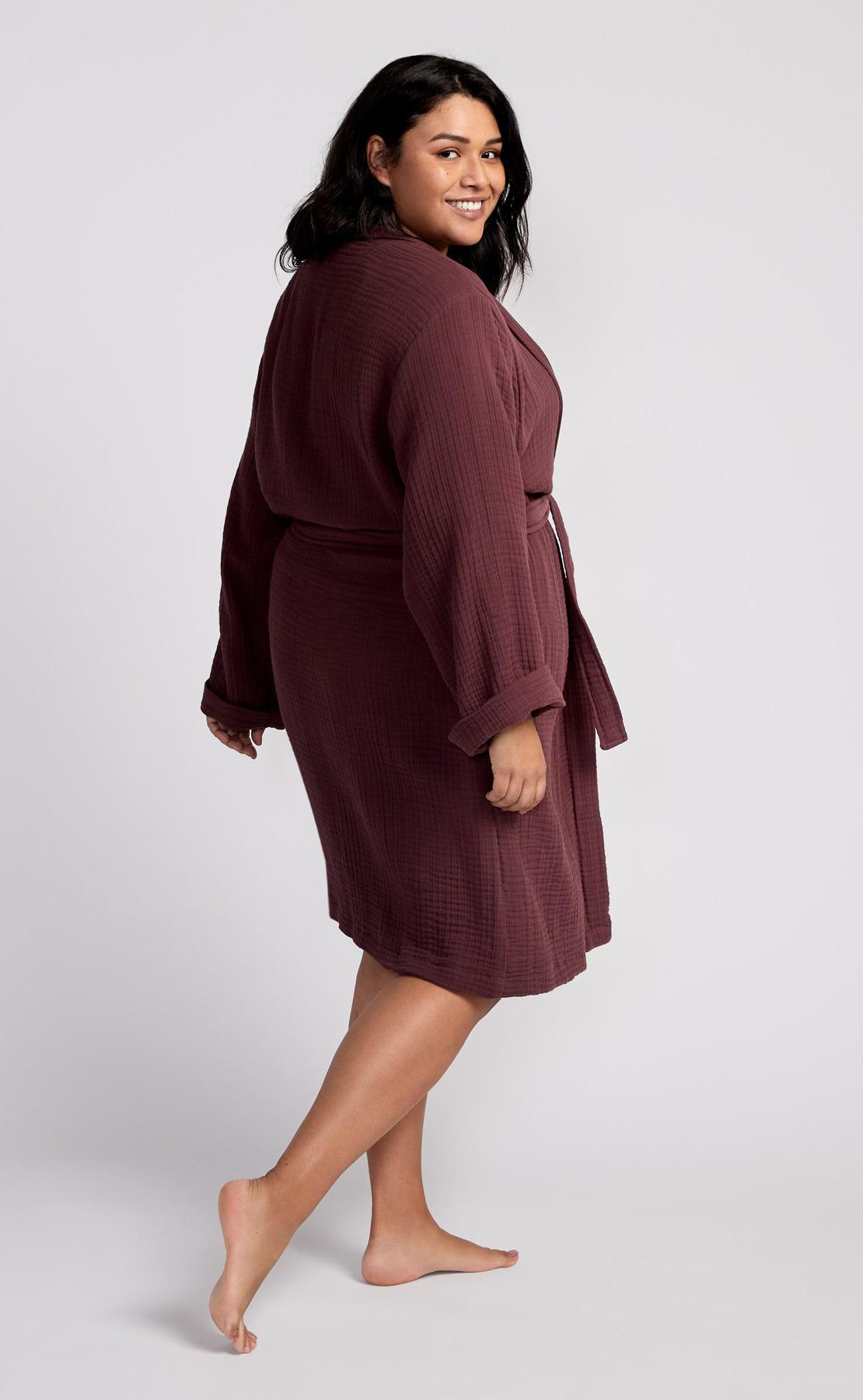 37. Luxe Cotton Loungewear
Possibly even more important than owning a comfy pair of mom sneakers and a handy fold-up backpack is having a stylish bathrobe to snuggle up in at the end of the day. This soft and lightweight option is made with 100% cotton and comes in a choice of cute colors.
Parachute cloud cotton robe, $99, Parachute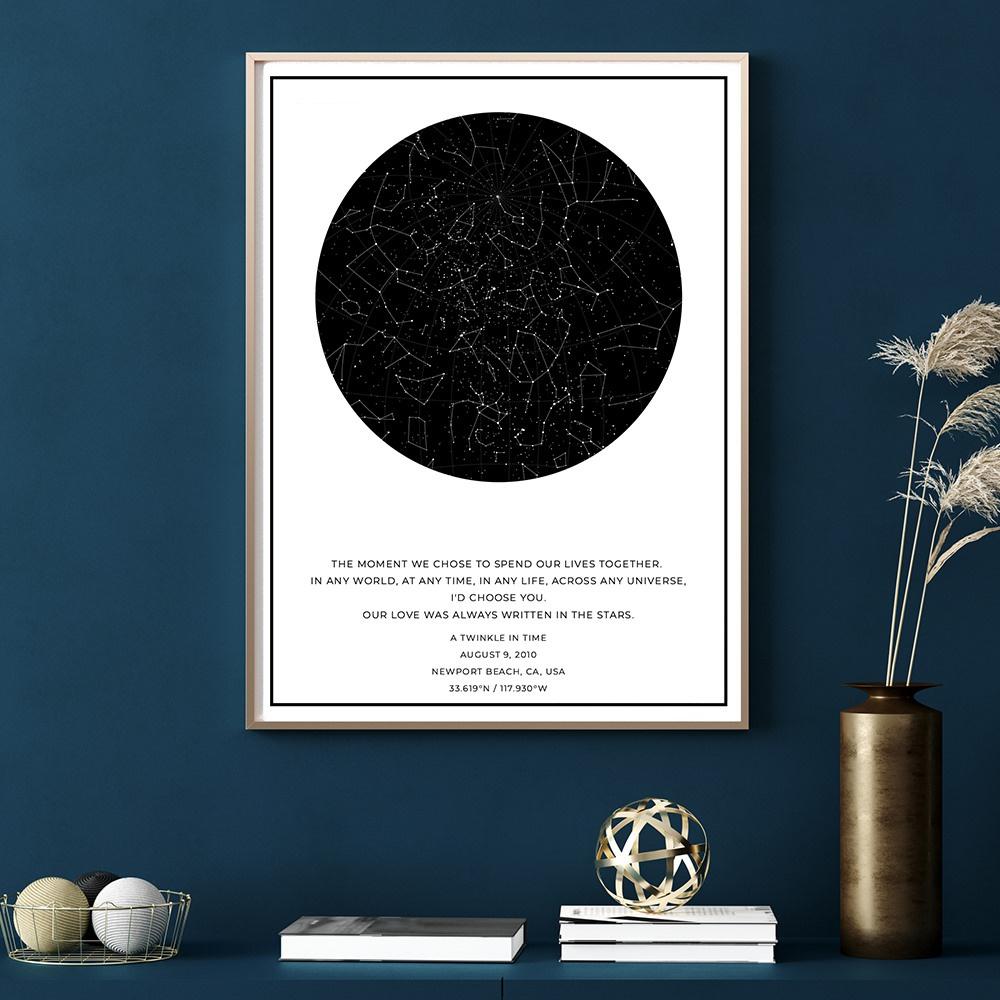 38. Commemorative Star Map
Why not use Mother's Day as an opportunity to celebrate where it all started? Choose a meaningful date and location (think: the day you met, tied the knot, or had your first child) and gift your wife a map of the night sky from that special moment. You can also include a sentimental message of your own.
Twinkle In Time Your Custom Star Map, from $60, Twinkle In Time
39. Pretty House Plant
This gorgeous greenery is easy to care for, making it one of the best Mother's Day gifts for your wife, whether her plants are her pride and joy or she's a complete beginner.
The Sill ZZ plant, from $26, The Sill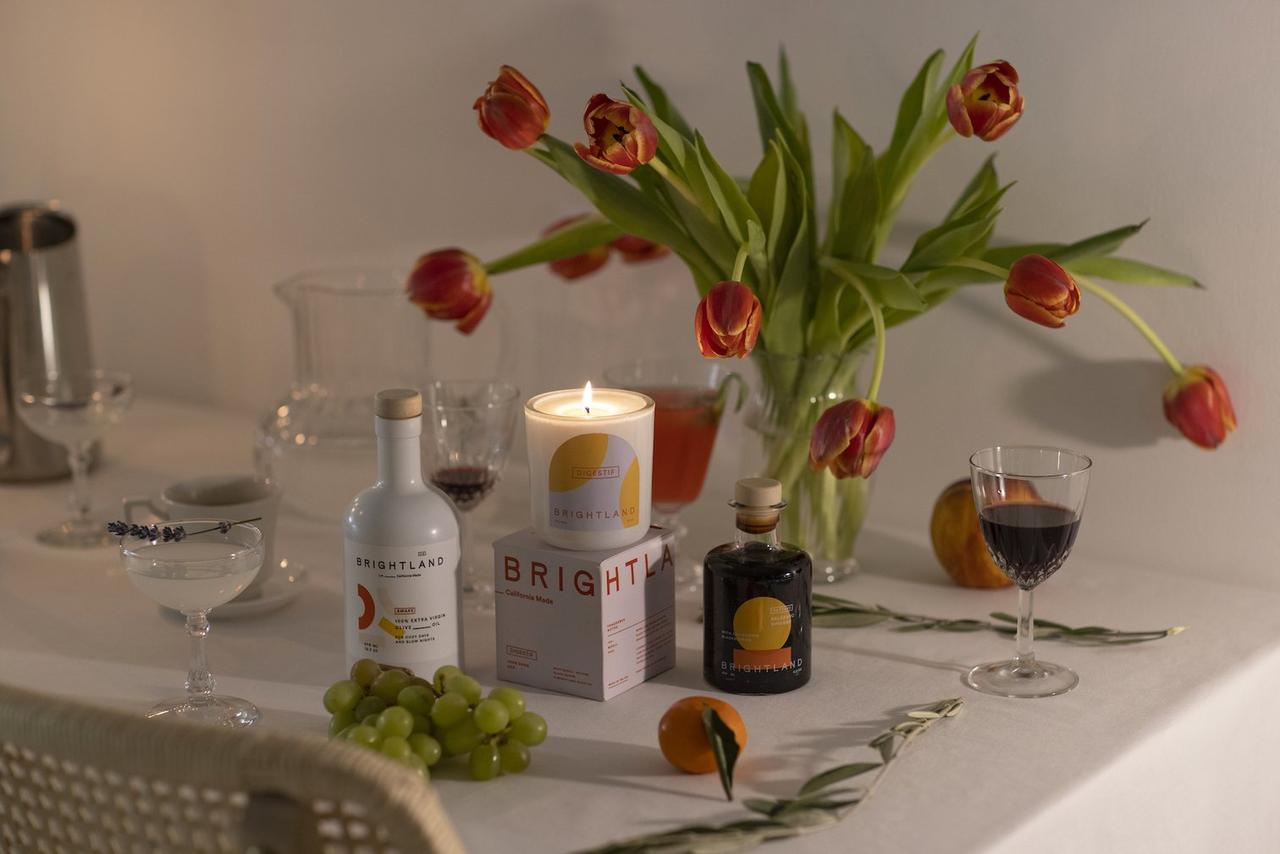 40. Cooking Gift Set
Shopping for a budding home chef? If your wife comes alive in the kitchen, she'll immediately be able to tell the difference between this bestselling extra-virgin olive oil from Brightland and the regular supermarket stuff. It's handmade with olives from the Golden State and bottled in chic packaging that'll look great on the shelf. This thoughtful gift set also includes a bottle of the AAPI- and woman-owned brand's amazing raw balsamic vinegar and a candle designed specifically for burning during or after cooking.
Brightland The Optimist's Capsule, $101, Brightland
41. Decorative Stone Diffuser
A scent diffuser is an excellent Mother's Day gift for an expectant wife or anyone who could use a little extra relaxation. This beautiful stone diffuser doubles as a unique ornament, especially when it comes in a trendy shade of terracotta.
Vitruvi stone diffuser, $119, Vitruvi
42. Scented Shower Steamers
Shower steamers are another great Mother's Day gift idea for your wife she'll fully appreciate when she needs some me time. The heart-shaped design adds an extra layer of sweetness.
Lizzy Siman-Tov heart-shaped shower steamer set, $29, Uncommon Goods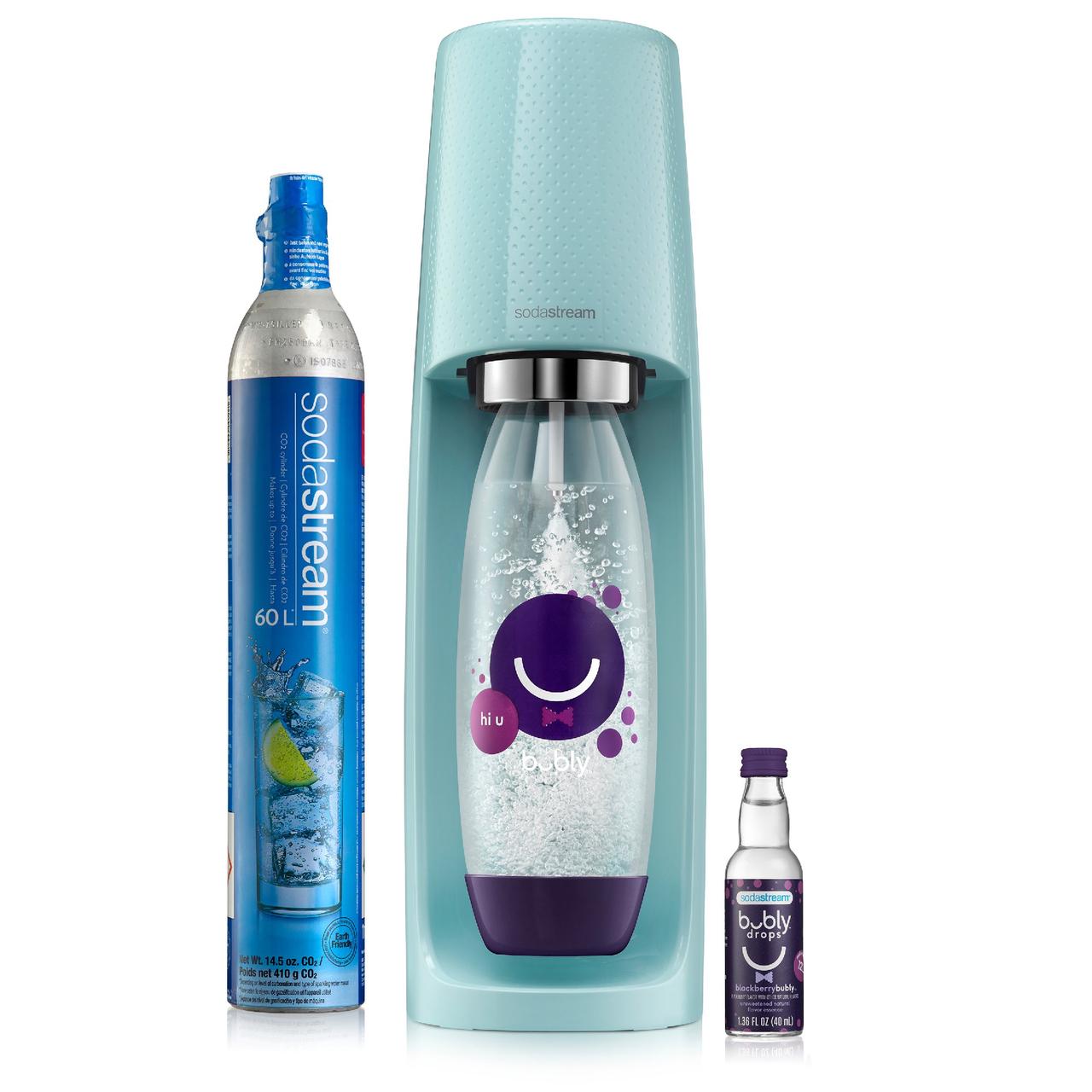 43. Cool Water Carbonator
If your other half's a fan of sparkling water, she'll know there's nothing worse than when it goes flat. With this clever gadget, every glass will be just as fresh and bubbly as the last. Talk about cool Mother's Day gifts for your wife!
SodaStream X bubly Fizzi sparkling water maker bundle, $90, Walmart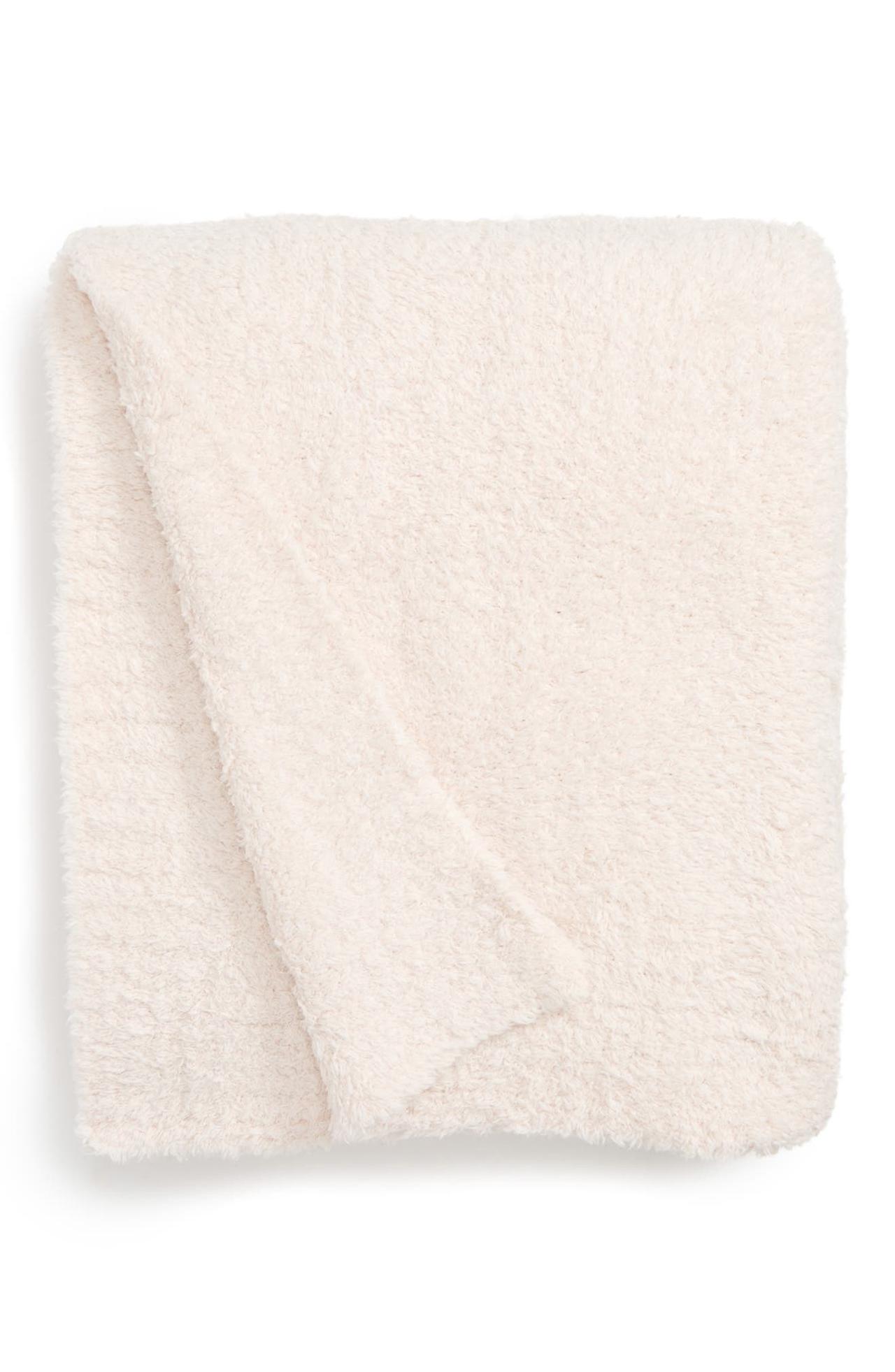 44. Super-Soft Throw
Plush blankets are perfect for family movie nights and date nights alike, and you can never have too many. This cozy throw also serves as a lovely piece of decor, so it's like two gifts for your wife in one.
Barefoot Dreams CozyChic throw blanket, $147, Nordstrom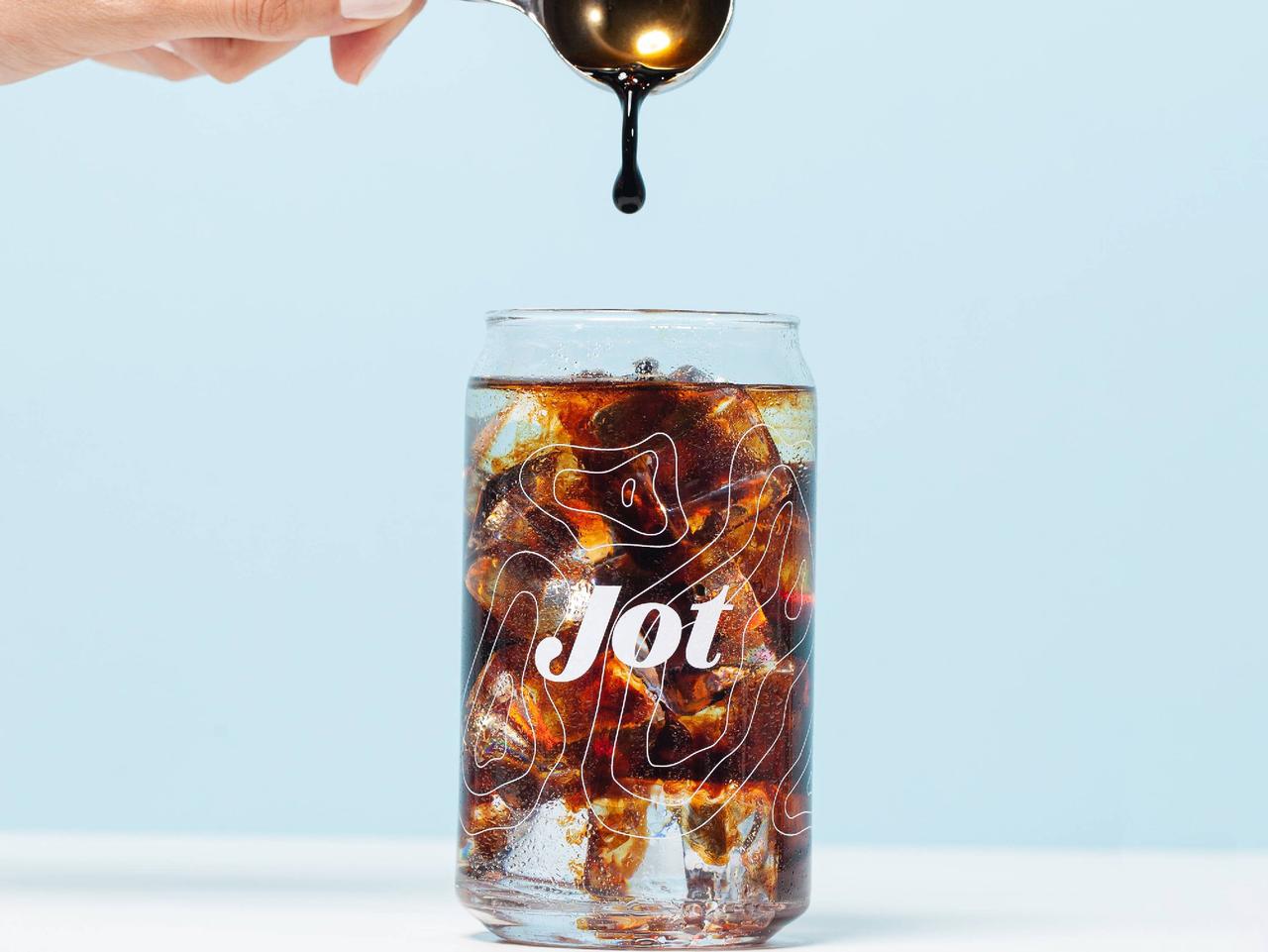 45. Convenient (and Delicious) Coffee
For the wife (and supermom!) who doesn't have a lot of time in the mornings, this genius coffee concentrate is the time-saving treat she needs. All your other half has to do is add a tablespoon of this good stuff to milk or water and it's ready to drink—hot or cold! No time needed for measuring coffee beans, brewing, or stopping off at the local coffee shop. Plus, Jot's Mother's Day bundle comes with two cute drinking glasses so you can enjoy it together.
Jot Mother's Day iced double bundle, $64, Jot