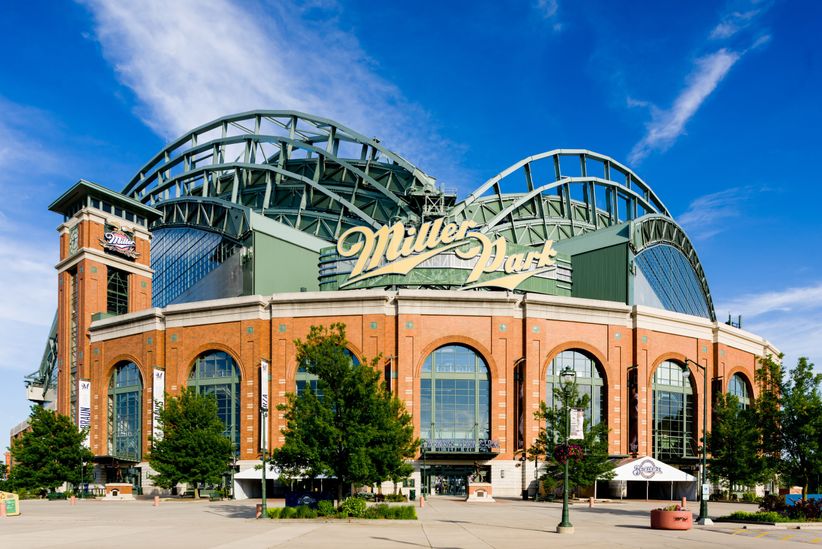 Once home to some of the biggest names in the beer production industry, they don't call Milwaukee "Brew City" for nothing. In fact, opting for a Milwaukee bachelor party means you'll have over 30 breweries in the area to explore, from the big names like Miller to up-and-coming microbreweries fresh on the scene. Complete your bro time with some rounds of golf, a stint of laser tag, or a visit to the area's top attractions like the Harley-Davidson Museum.
No matter what's on your agenda, a Milwaukee bachelor party is guaranteed to be a guys' trip to remember.
What to Do
Beer brewing is in the DNA of this Midwestern city, so make sure brewery-hopping plays a key role in your weekend itinerary. Start with the top-rated spots like Lakefront Brewery and Milwaukee Brewing Company to take an official tour and enjoy a pint (or two) in the process. From there, make your way to the smaller-scale operations to discover what Milwaukee's craft beer movement is all about. Don't forget to check out the free Miller tour for an interesting look at the industry giant's 160 years of beer making history.
Harley fans will go nuts at Milwaukee's official Harley-Davidson Museum which celebrates the rich history of this iconic motorcycle brand. Get a look at over 450 motorcycles and artifacts, including the oldest known Harley-Davidson, known as Serial Number One. The museum even offers unique opportunities to get behind the wheel and test a Harley for yourself.
When you're ready to blow off a little steam, head straight to CMP Tactical Lazer Tag for an awesome guys' night out. But be warned, this place is no child's play and delivers a Call of Duty-like experience in their multi-story arena. If time on the golf course is more your speed, Lake Park is a great place to start. Don't worry about booking a tee time in advance because they operate on a first-come, first-serve basis.
Catch a game any time of year to cheer on the Brewers, Bucks, or the Admirals during your Milwaukee bachelor party. If you manage to snag seats to the ballpark, don't forget to plan some tailgating time outside Miller Stadium to party like a true Midwesterner.
Milwaukee is known for its award-winning bars and you don't want to miss out on the best local establishments. Picks like Sugar Maple and Palm Tavern are perfect spots to spend an evening, or check out Nine Below for an underground tavern and mini-golf course all in one.
Where to Eat
With all the beer sampling you'll be doing during your Milwaukee bachelor party, you'll need some good eats to keep you fueled along the way. Five O'Clock Steakhouse nails the old-school supper club vibe without unnecessary frills. They specialize in the finest steaks and seafood with numerous national awards to back it up.
The Rumpus Room is all about craft beers, local ingredients, and a laid-back atmosphere. This downtown gastropub serves everything from burgers to scallops, not to mention their charcuterie boards featuring samplings of delicious Wisconsin-made cheese.
If you're serious about your cheese intake, Uber Tap Room and Cheese Bar is the place to be. You'll find a wide variety of Wisconsin-made cheeses and beers, including 36 local brews on tap to please everyone in your party.
The Milwaukee Brat House lives up to its tagline as "a professional drinking establishment for beer barons, bootleggers & patriots." Feast on their German-inspired menu in the restaurant or beer garden, and you can even enjoy a meal before the game with their free shuffle to the ballpark.
Where to Stay
Why stay in an ordinary hotel when you could stay in a converted 100-year-old warehouse? The Iron Horse Hotel treats guests to loft-style rooms with a decidedly cool vibe, plus you'll be within easy walking distance to the Harley-Davidson Museum.
Location is everything at the Hilton Garden Inn Milwaukee Downtown Hotel set the city's historic Loyalty building. Enjoy great amenities like a casual restaurant, fitness center, and nearby bars and restaurants.
Take your Milwaukee bachelor party to the next level at the Brewhouse Inn and Suites set in the old Milwaukee Pabst brewery. Inside this modern boutique hotel, you'll find spacious one and two-bedroom suites along with an on-site brewery, outdoor patio, and beer garden.