13 Mexican Wedding Ideas to Celebrate Your Heritage
Get inspired with these fun and stylish Mexican wedding ideas that will honor your heritage and surely impress your guests.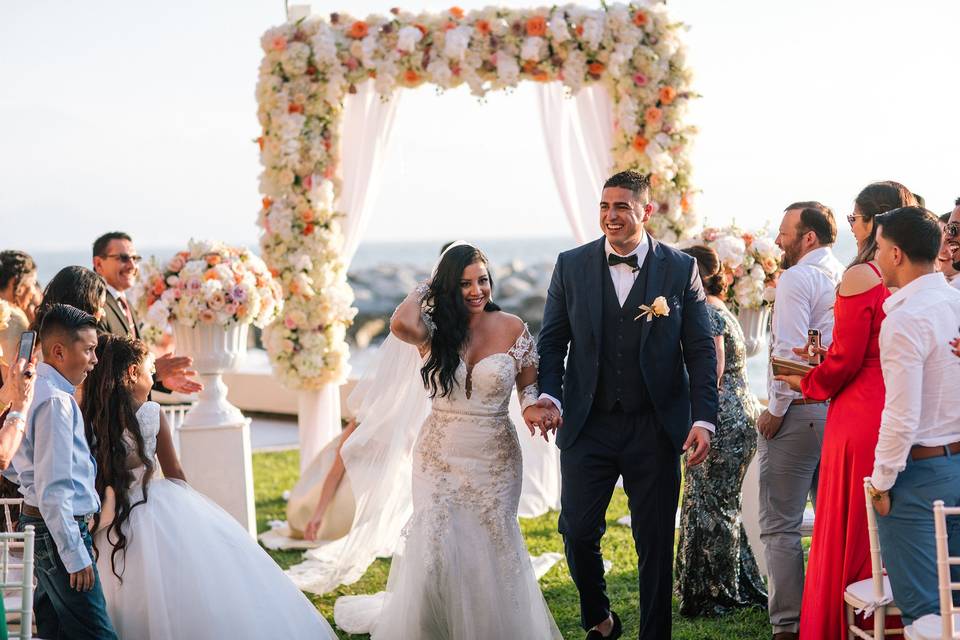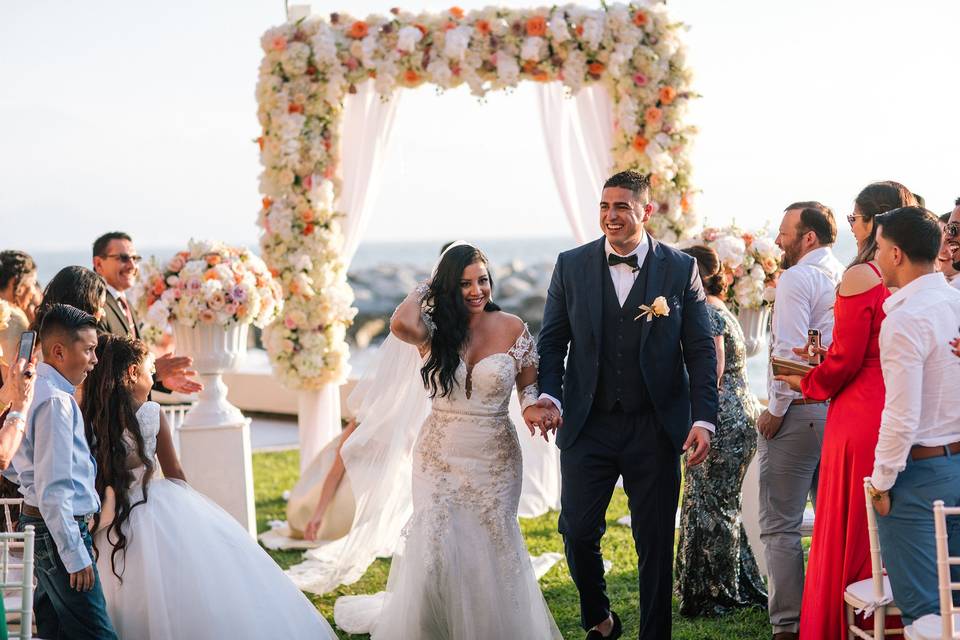 Modern American couples with Mexican heritage have lots of options when it comes to selecting Mexican wedding ideas. You can choose to go all out with a traditional wedding full of rituals from Mexico. Or, you might prefer a more Americanized ceremony and reception. Then, still, you can opt for some combination of the two with hints and nods at your Mexican heritage. These ideas for décor, food, attire and festivities will help strike the right balance for you.
Here are some of our favorite Mexican wedding ideas!
Décor
Create a Mexican-inspired color palette and theme for your guests with these Mexican wedding ideas.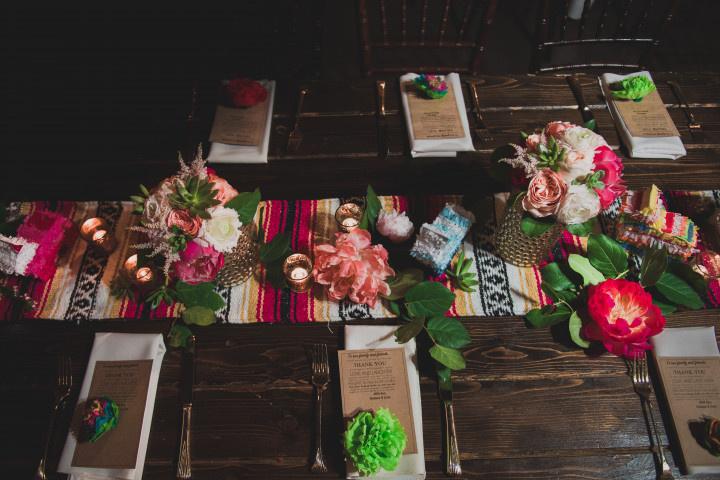 Mexican textiles
Adding colorful textiles to your reception décor is a subtle way to include Mexican wedding ideas. If you have access to family quilts, sashes or rugs, talk to your wedding planner about how to repurpose for table runners or textured wall accents. You can even bring some of your favorite Mexican textiles to your florist to find blooms that will complement.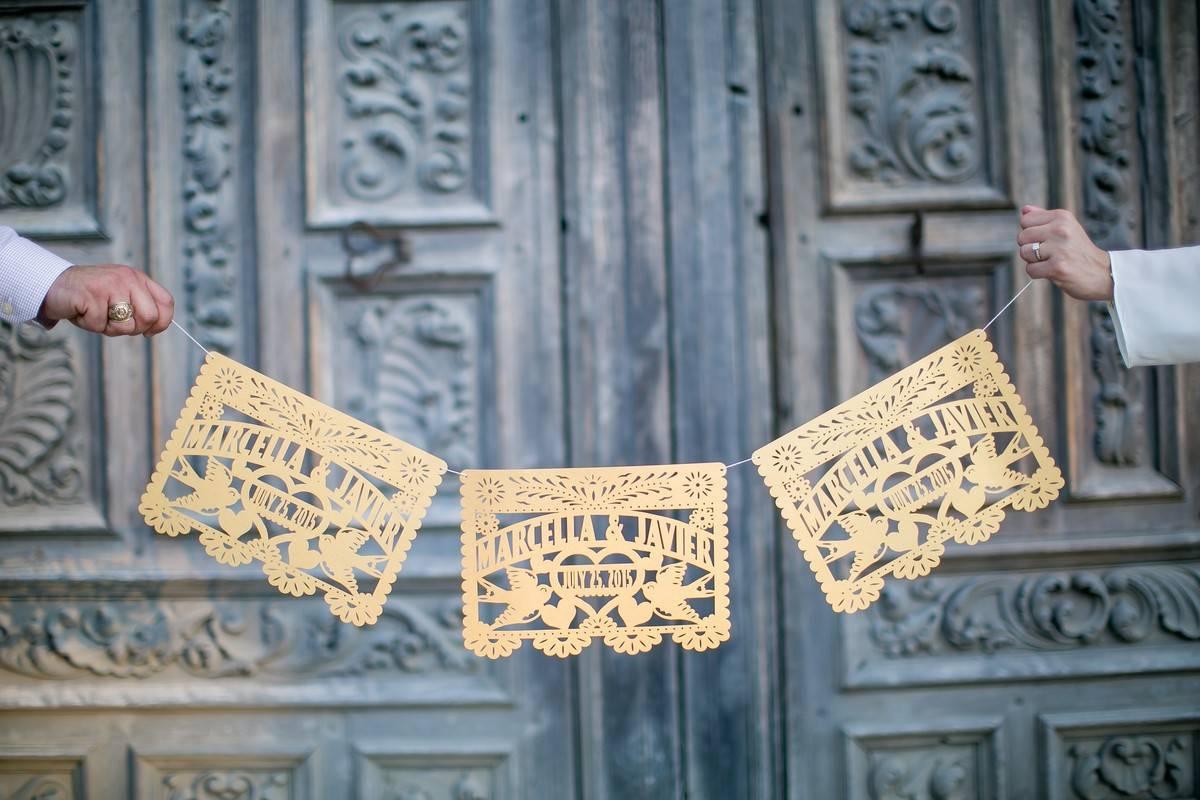 Papel Picado
These shredded paper decorations are a subtle way to add in Mexican wedding ideas — no matter what wedding theme you choose.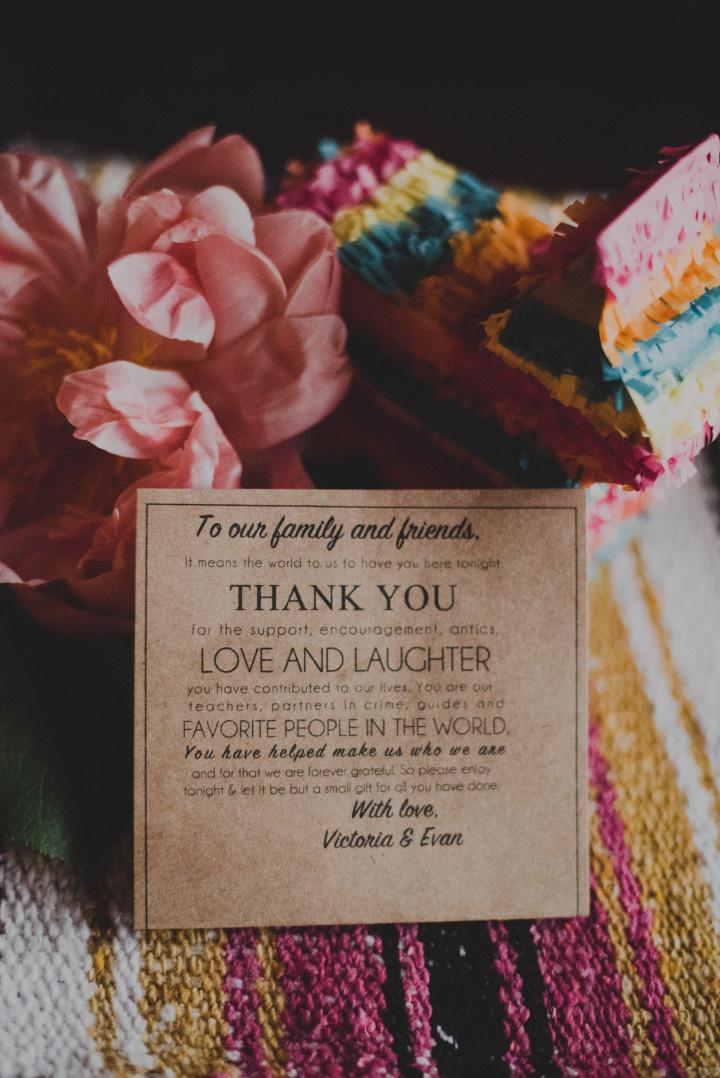 Mini piñata favors
Many Mexican celebrations aren't complete without a colorful piñata, and you can definitely choose to offer up a full-size version for reception fun. But, if you're looking for ways to marry Mexican wedding ideas with other themes, a mini piñata is perfect. Fill them with candy or keepsake notes for guests to cherish after the wedding.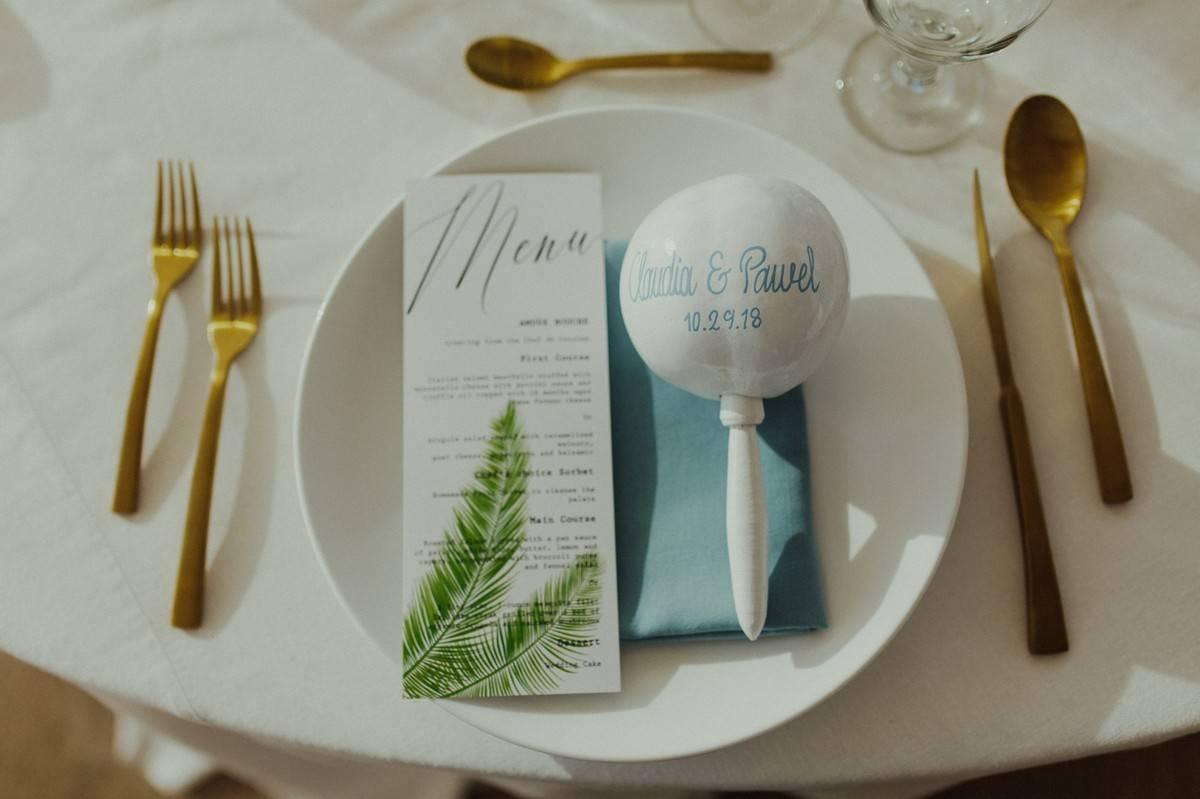 Maraca favors
Personalized maracas make a fun and joyful favor idea, whether you place one on each chair during the ceremony or include them at each place setting at the reception for guests to shake while hitting the dance floor.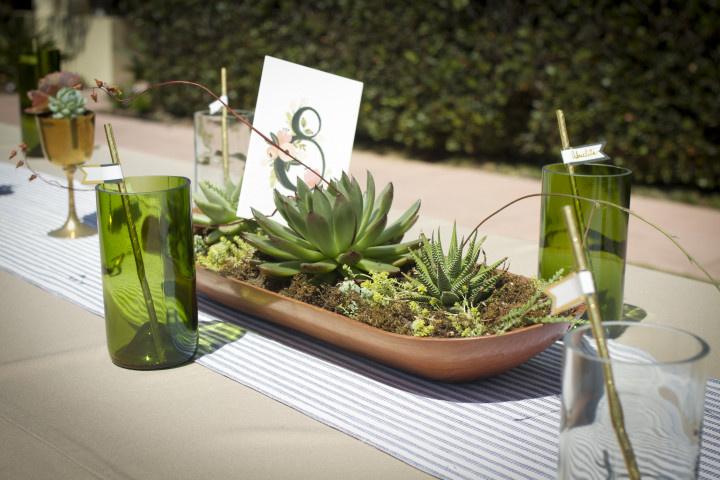 Mexican flora
Even if your nuptials will take place far away from the deserts and coastlines of Mexico, bring a piece of the homeland into your wedding space with flowers and plants from your family's home region. Dahlia pinnata is the national flower of Mexico and comes in bright shades of red, orange and pink. Other plants to consider for Mexican wedding themes are succulents, jacarandas and sunflowers.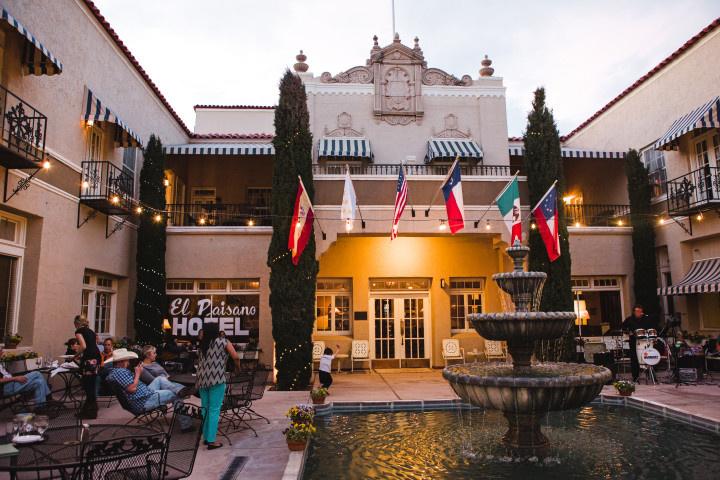 Mexican national flag
If you're venue will allow it, announce your pride by hanging a Mexican flag next to any U.S. or state flags outside of your venue. If that's not a possibility, you can still find ways to incorporate the flag, its colors, or its symbols in your ceremony and reception.
Food
From the familiar to the not-yet-mainstream, add a bit of Mexico's cuisine to your wedding menu.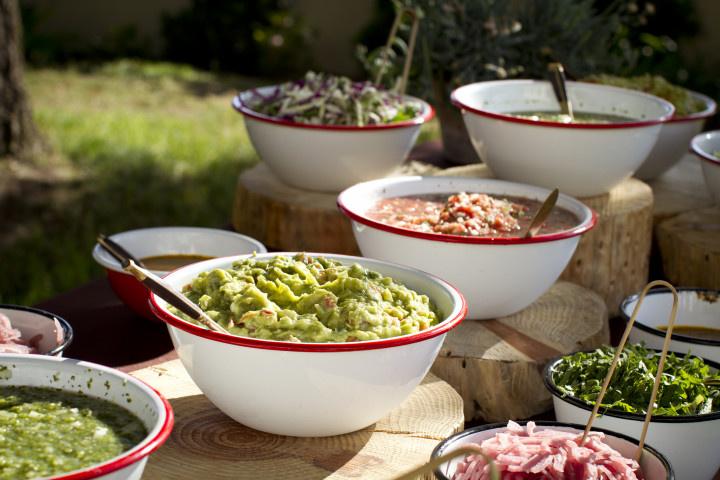 Salsa bar
Please everyone with bowls full of fresh and flavorful Mexican sauces, dips and spreads. Include some that your guests instantly recognize, like pico de gallo and guacamole, while pleasing your traditionalist guests with family-favorites that really pack the spice and authentic flavors.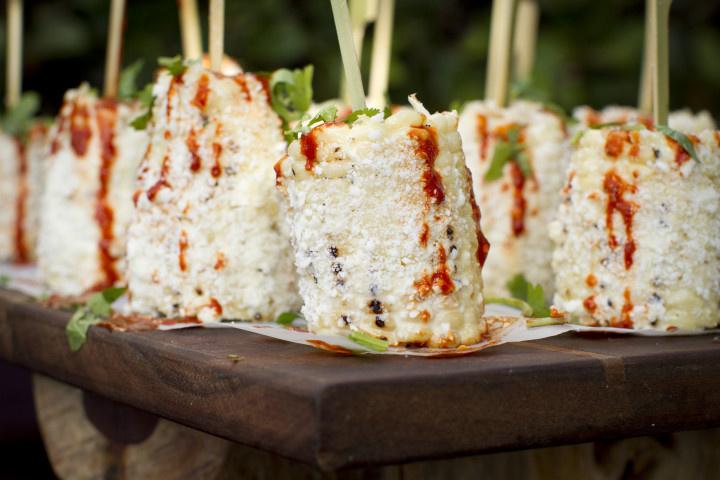 Elote station
This is one of those Mexican wedding ideas that will please all. Serve personal servings of grilled corn as appetizers during a seated dinner or passed plates.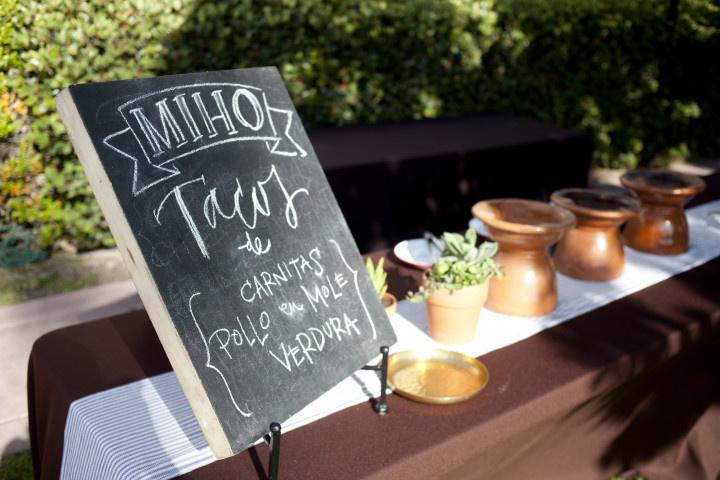 Taco station
These crowd pleasers can be made to please just about any dietary restriction or preference. Score!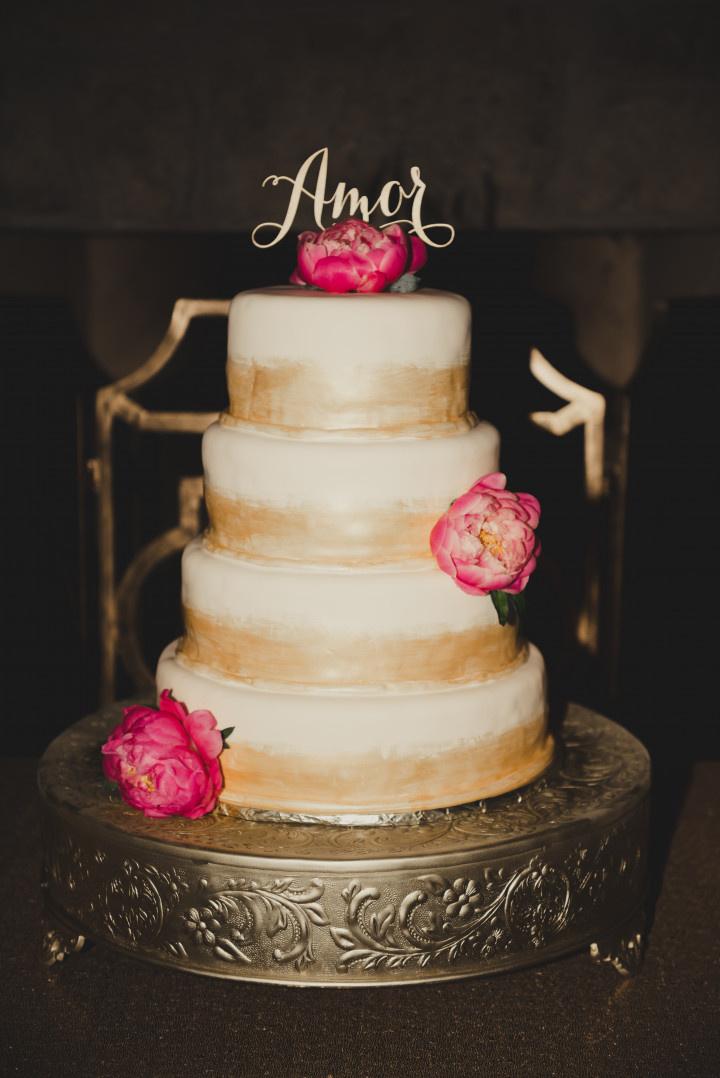 Amor cake topper
Wedding cake toppers can help to reinforce or add additional elements to your wedding theme. Nod to Mexico or your Mexican heritage with messages like "Amor" or "Viva el Amor."
Attire & Festivities
More Mexican wedding ideas to show your pride throughout your special day.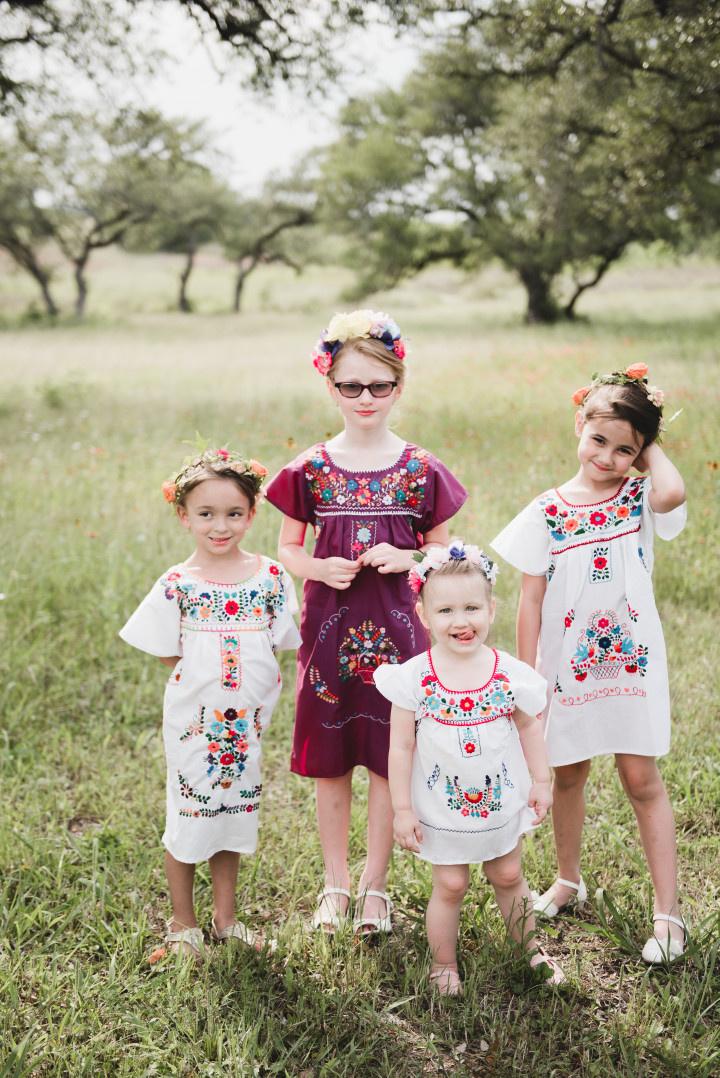 Puebla-style flower girl dresses
Deck out your flower girls in colorful, Mexican Puebla dresses for another way to honor Mexico at your wedding. You can also find Puebla or other Mexican-inspired dresses for your attendants to wear before the ceremony for colorful getting ready pics.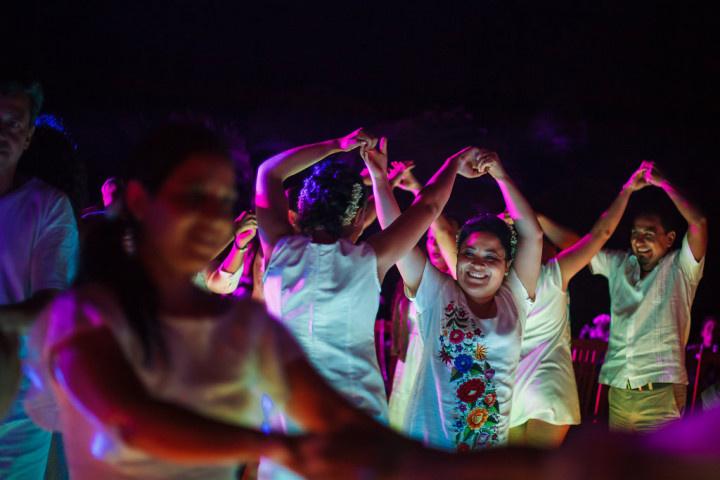 Traditional Mexican wedding dances
Whether your guest list if full of fellow Mexican Americans or gringos, get the party started with a few traditional dances. La Vibora de la Mar (sea snake) is a fun activity that's actually more of a game than a dance, so anyone can join in on, no matter their dancing ability. Guests hold hands and encircle the newly married couple. The couple then forms their hands and arms into a human bridge that wedding guests snake under. A guaranteed good time!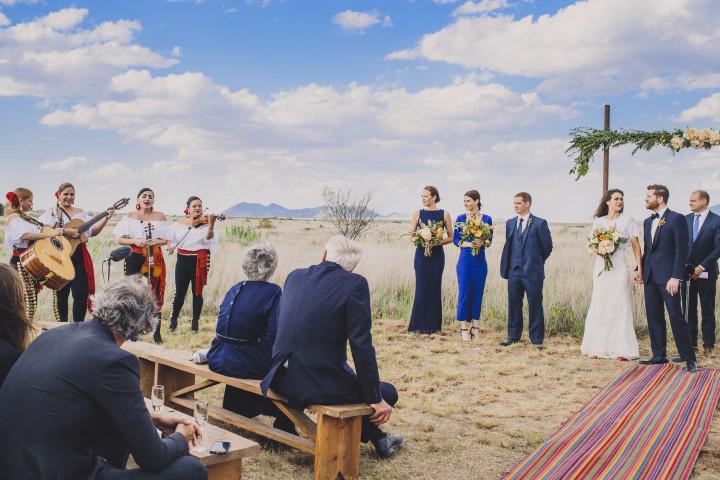 Mexican mariachi band
One of Mexico's many famous musical exports, it shouldn't be hard to find an authentic group of mariachi players in your wedding destination. This one of the most festive Mexican wedding ideas that'll definitely be a hit with guests of all ages and backgrounds.