The Top 10 Holidays for Weddings, Ranked
From Labor Day to Christmas, which holidays are most popular days for weddings? Read on and find out!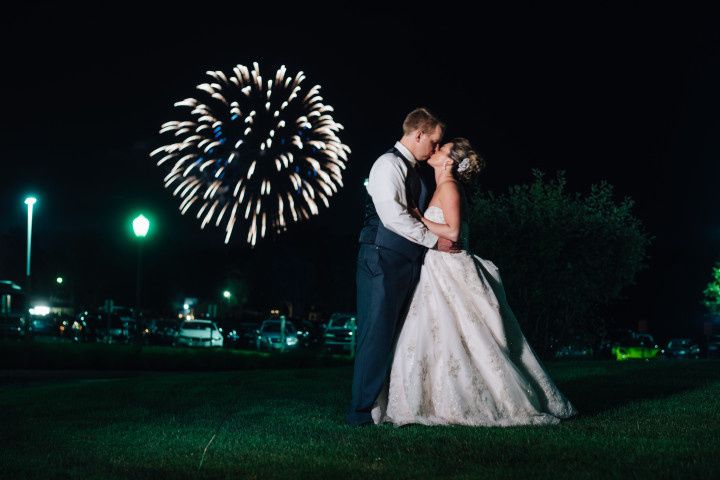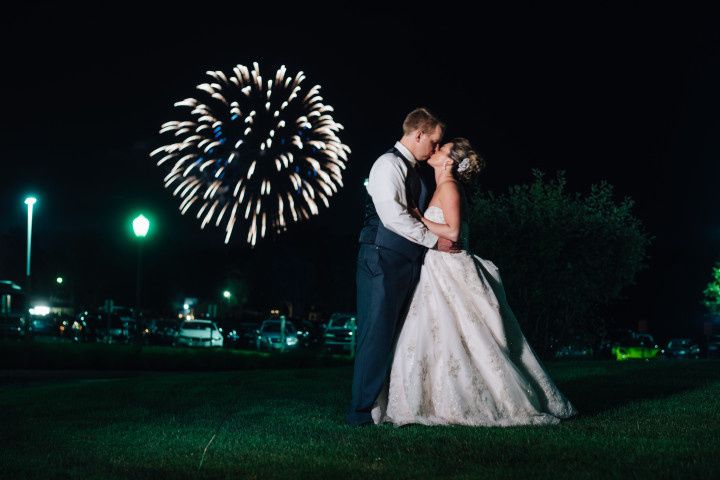 Photo: Imagen Photography & Videography
Getting married during a holiday weekend can have its advantages—many of your guests will have time off from work already, and you may get an extra day or two to celebrate. Turns out that about 12 percent of couples get married on holiday weekends throughout the year, so while there can be some downsides to a holiday wedding (higher prices and guests who can't attend due to family obligations), it may be worth considering.
Wondering which holidays are most popular for weddings? Here's the scoop!
Editor's note: This data is based on the 2016 calendar year when many holidays happened to fall on or around weekends. We've also noted the dates for these holidays in 2018 for planning purposes.

10. Christmas
Christmas falls at the bottom of the list when it comes to holidays when couples want to wed. Winter is considered the wedding off-season (too many worries about snowstorms foiling travel plans, perhaps?), and December is one of the least popular months for weddings. Since many people have special Christmas traditions, they may not want to break those traditions to attend a wedding—but if you don't celebrate Christmas, getting married on this holiday may be more doable. However, Christmas is still a busy time of year for romance—Christmas Day and Christmas Eve are two of the three most popular days to get engaged (Valentine's Day is the other one).

9. Valentine's Day
Even though Valentine's Day is all about love, it's not a super-popular holiday for weddings—likely due to the cold weather in much of the country. But Valentine's Day is one of the top holidays when couples get engaged. So bring on all the chocolates—and the engagement rings!

8. Martin Luther King, Jr. Weekend
A three-day weekend might seem like a no-brainer for weddings, but since winter isn't the most desirable season for nuptials (turns out that only three percent of weddings take place in January), you won't find too many weddings over MLK Weekend.

7. Thanksgiving Weekend
Similar to Christmas, most people have very specific Thanksgiving traditions which usually include visiting or hosting family members. Couples may fear that guests won't be thrilled to change long-set Thanksgiving plans to attend their wedding, and so shy away from hosting their event that weekend.

6. New Year's
New Year's Eve is known for being a celebratory holiday, so it's no wonder that it's the most popular winter holiday for weddings. It's also a favorite time for proposals—New Year's Day and New Year's Eve are the fourth and fifth most popular days of the year to get engaged!

5. Veterans Day Weekend
While fall is the most popular season to get married (1 in 3 weddings take place in the fall), November is among the least popular months to wed—only six percent of weddings take place in November. Marrying on Veterans Day Weekend is a great way to have that gorgeous fall wedding but avoiding the most popular weekends of the year (mostly in October).
4. Fourth of July
Unfortunately, the Fourth of July doesn't always fall on a weekend—in fact, in 2018 July 4th falls on a Wednesday (womp, womp). However, when the Fourth of July is on a weekend it can be a great time to celebrate a wedding! Turns out that 11 percent of weddings take place in July—the warm weather and summer break are likely draws.

3. Memorial Day Weekend
Memorial Day is known as the unofficial start to summer, so many couples choose to get married during this relaxed and happy time. In much of the country, the weather has definitely warmed up, but isn't as hot as during the midsummer.

2. Columbus Day Weekend
In 2016, October was the most popular month to wed—15 percent of all weddings took place in October. And Columbus Day was super-popular as well, as the Saturday of that weekend (October 8) was the third most popular wedding date that year. A three-day weekend in the heart of fall? Sounds pretty great to us.

1. Labor Day
It's not surprising to learn that Labor Day Weekend was the most popular holiday weekend for weddings in 2016. This holiday straddles the line between summer and fall, and as with all holiday weekends, couples can marry on a Sunday without their guests worrying about work the next day. In fact, the Sunday before Labor Day is the most popular of any holiday weekend to get married.