5 Dreamy Wedding Dresses for the Fairytale Bride
Dreaming of a fairytale wedding? Who isn't! For the ultimate princess bride vibes, opt for one of these enchanting gowns.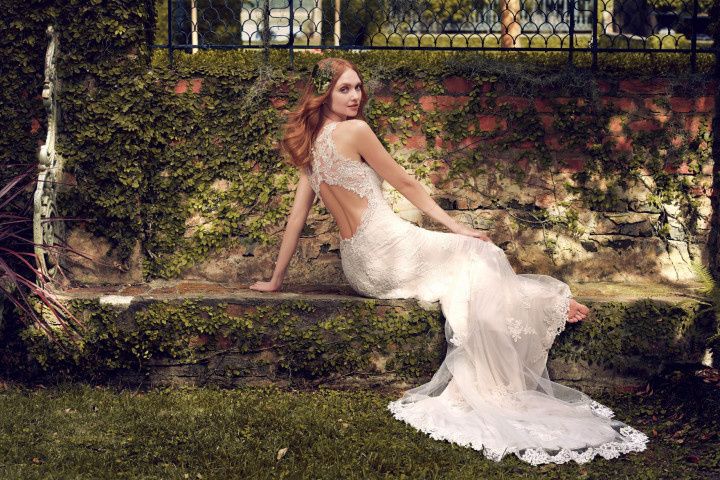 Sponsored by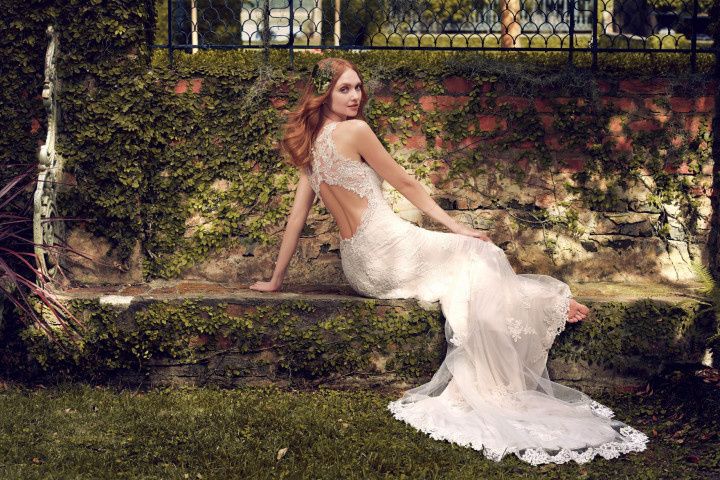 Almost every bride wants to feel like royalty on her big day—which is why ultra-romantic, dreamy wedding dresses will never go out of style. These dresses are filled with enchanting embellishments and designs since they're inspired by stories of castles, magic and, of course, true love. So, if you're hoping to walk down the aisle in something that gives you major princess goals, we've got you covered. Maggie Sottero's line of dreamy wedding dresses are perfect for channeling your inner princess because they capture the romance and beauty of a fairytale. Whether you're looking for a mesmerizing ball gown filled with three-dimensional floral appliques or perhaps a gown that has delicate and beautiful lace, these dreamy wedding dresses are made for the fairytale bride.
Check out these dreamy wedding dresses that will leave your S.O. wonderstruck on the big day.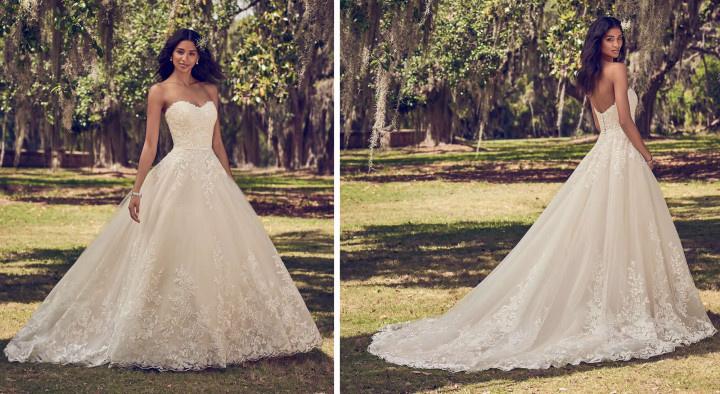 A statement-worthy ball gown
Making a grand entrance is a must for any fairytale bride—no matter how extra it may seem. So, what better way to create a statement-worthy look than by wearing the ultimate princess-inspired wedding dress, the timeless ball gown. Ball gowns are known for their effortless beauty and are the perfect pick for brides wanting a magical wedding day look. This dreamy Cinderella-inspired tulle skirt would a hundred percent evoke an enchanting bridal look while also giving your guests goosebumps. With a darling sweetheart neckline and lace motifs that cascade over the skirt, we can't think of a better dress for a fairytale wedding.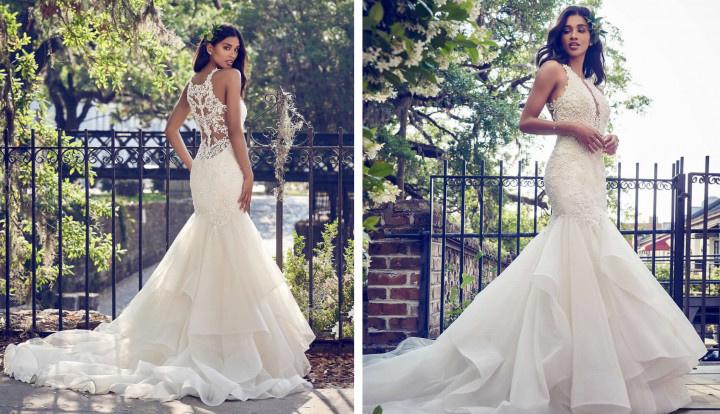 A gorgeous tiered trumpet skirt
Dreamy wedding dresses aren't all ball gowns either. Other non-traditional silhouettes can still create a legendary bridal look, like this showstopper Veda gown. This dress is #goals when it comes to adding a sensual and feminine feel to your fairytale theme. The tiered trumpet skirt oozes romance and we're obsessed with the crystal adorned bodice and illusion back. Steering away from that traditional ball gown and choosing something figure hugging lets brides have their own take on what they think is magical.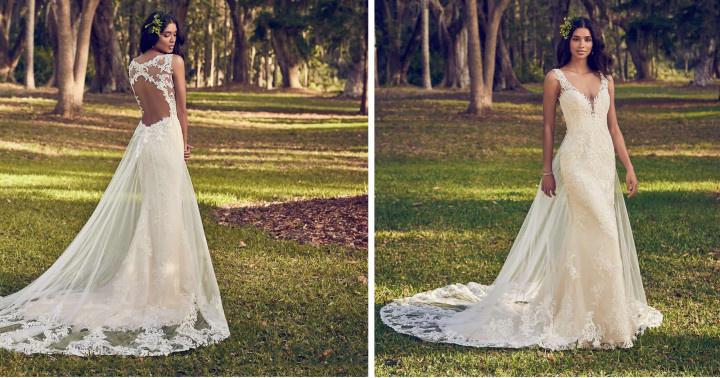 A detachable train that gives all the feels
When we think of a fairytale bride, we imagine her wearing something that creates not only a killer entrance, but a "hate to see you go" exit. So, this beaded lace dress with a to die for keyhole back is what fairytale dreams are made of—especially because of it's detachable train. A detachable train adds body and a bit of luxury to a wedding gown that can easily be removed to switch a look up from ceremony to reception.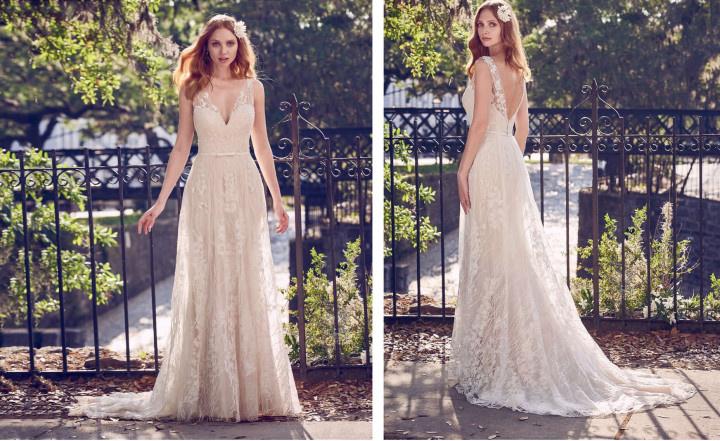 A breathtaking sheath dress
Gowns with movement are some of our favorite dreamy wedding dresses because they're perfect for twirling in throughout the big day. Sheath silhouettes—like this Belecia gown—don't hug the figure but instead create a light and airy look that's oh-so feminine. This type of wedding dress also is a great choice for brides hoping to add a whimsical or ethereal feel to their fairytale style—especially if the dress features embellishments. Maggie Sottero's Belecia gown is accented with beaded lace motifs and makes the overall look absolutely swoon-worthy.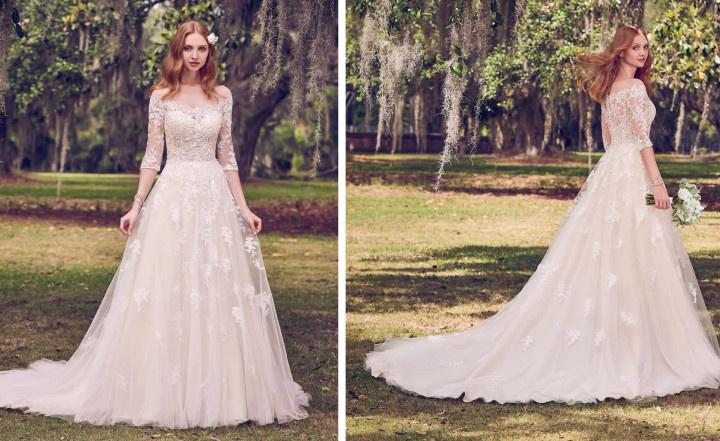 A gown filled with delicate lace
A wedding dress featuring lovely lace detailing will make any bride feel like royalty on their wedding day. Delicate lace, especially on sleeves or the bodice that trickles down to the rest of a gown creates a classic look that we've seen actual princesses wear (ahem, like oh-so-wonderful Duchess Kate). We love how this A-line from Maggie Sottero has a romantic off-the-shoulder neckline that pairs beautifully with the princess-inspired illusion sleeves and lace motifs.