These 22 Songs Will Get You in the Wedding Planning Mood Amid COVID
Planning a wedding during a pandemic can be pretty stressful. This wedding-planning playlist is sure to keep your spirits up.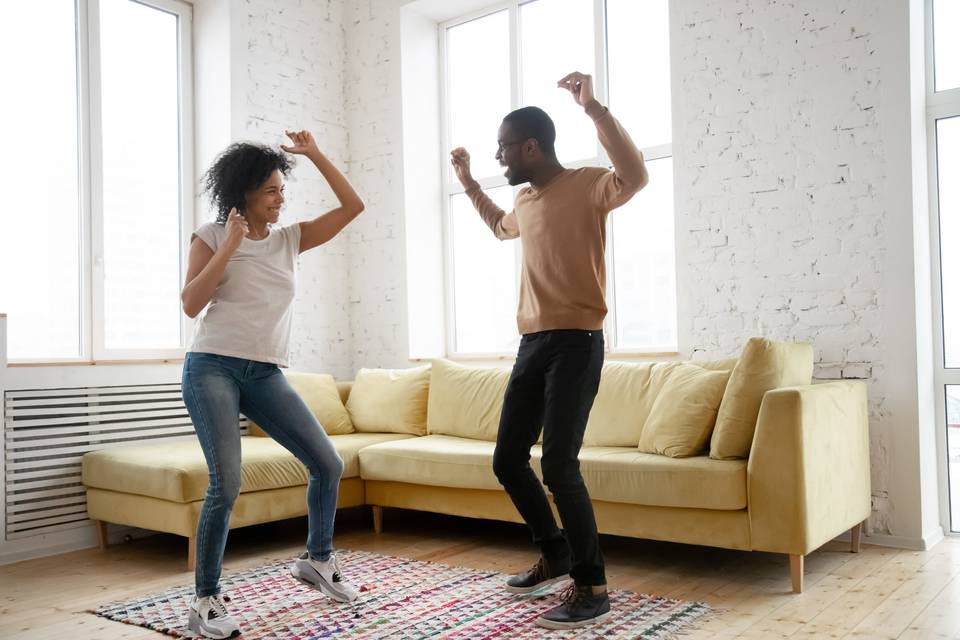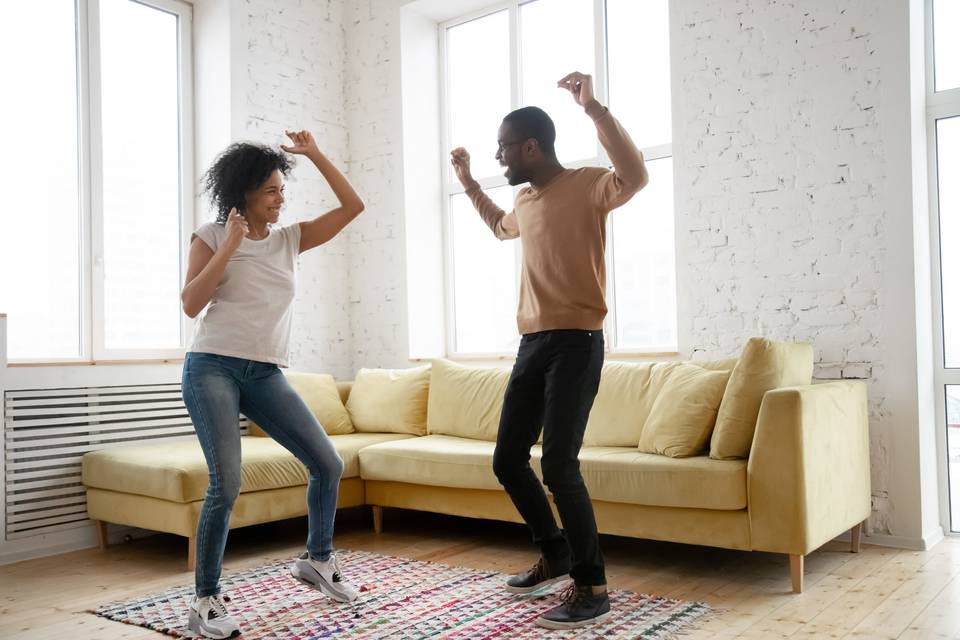 We get it, planning a wedding during the COVID pandemic probably feels like a roller coaster ride of emotions, full of exciting, joyful moments mixed with anxiety and maybe even some guilt. If you're having trouble staying motivated (totally normal, btw!), a good wedding-planning playlist can help boost your mood and energize you to tackle those tasks. Whether the pandemic has altered your plans or you're still in the early stages of your engagement, everyone could use some added motivation right about now.
Let this COVID wedding-planning playlist lift your spirits and inspire you to keep on keepin' on.
"Three Little Birds" by Bob Marley
This song celebrates life's simple pleasures and helps you remember "every little thing gonna be alright."
"Fight Song" by Rachel Platten
An obvious choice for a wedding-planning playlist, this song is all about determination, even when times are tough.
"Ain't No Mountain High Enough" by Marvin Gaye and Tammi Terrell
Sometimes wedding planning during a pandemic may feel like climbing an endless mountain—but at the top, you'll be able to celebrate your love!
"Work From Home" by Fifth Harmony
If you've been working from home during the pandemic, this sexy song will surely make you (and your future spouse!) smile.
"You've Got a Friend" by Carole King
You might not be seeing your loved ones as much as usual because of the pandemic. This song will remind you that your friends and family members are always supporting you, even if you're not physically together.
"Don't Stop" by Fleetwood Mac
For those rough mornings, these lyrics should give you the energy you need: "If you wake up and don't want to smile/If it takes just a little while/Open your eyes and look at the day/You'll see things in a different way."
"Happy" by Pharrell Williams
Clap along if you feel like this song is just the mood boost you're craving these days.
"This is Me" by The Greatest Showman Cast
Want to feel like you can accomplish absolutely anything? Just give this song a listen.
"Ooh Child" by The Five Stairsteps
"Things are gonna get easier" may be exactly what you need to hear right about now.
"Don't Rain on My Parade" by Barbra Streisand
There may be people out there who have a negative, pessimistic attitude about your big day—don't let them rain on your parade.
"Gotta Be" by
Des'ree
Feeling a wedding-related freak out coming on? Turn this song up—way up and remember, "love will save the day."
"Fighter" by Christina Aguilera
We can't think of a better shower song to pump you up before a day of wedding planning.
"Brave" by Sara Bareilles
A big part of wedding planning (and a challenge for some) is speaking your mind and making your opinions known. We love this song's lyrics: "Say what you wanna say/And let the words fall out/Honestly I wanna see you be brave."'
"Que Suenen Los Tambores" by Victor Manuelle
Another great song about persevering in the face of obstacles.
"Survivor" by Destiny's Child
So, this is technically a break-up song, but we think it's pretty inspiring for wedding planners, too.
"Firework" by Katy Perry
No inspirational playlist is complete without this song.
"Eye of the Tiger" by Survivor
Nothing like this song to make your feel like your can conquer the world—or, at least, planning your wedding.
"True Colors" by Cyndi Lauper
Sometimes you need a good cry. This song is not only inspiring, but also beautifully emotional.
"The Luckiest" by Ben Folds
Even though things might be feeling a bit uncertain right now, remember that you've found your person—and that makes you pretty darn lucky.
"Bless the Broken Road" by Rascal Flats
The road to your wedding might have its twists and turns, but eventually, it will lead you to a beautiful marriage—and that's worth celebrating.
"You Can't Hurry Love" by The Supremes
Not only is this song great to singalong to, it's also a perfect tune for those who may have had to postpone their big day.
"All You Need is Love" by The Beatles
In the end, it's essential to remember what this whole wedding thing is about. Love really is all you need.