25 Songs to Get You Excited for Your Wedding Day
Here are a few upbeat love songs, wedding-themed tracks, and feel-good favorites to listen to while you daydream about your upcoming nuptials.
Photo: Brooke Images
While we doubt you need any help getting excited about your big day, a little pump-up playlist to accompany the countdown couldn't hurt!



"Let's Get Married" by Al Green
Fall in love all over again with this jazzy hit from the 1970s.

"(Your Love Keeps Lifting Me) Higher & Higher" by Jackie Wilson
Get up and dance along when this song starts to play. It perfectly captures how it feels to find that person who will love you forever.

"Say Hey (I Love You)" by Michael Franti & Spearhead ft. Cherine Anderson
When wedding planning stress gets you down, this song will surely lift you up with the fun lyrics, "The more I see, the less I know/ but I know one thing/ I love you."

"I'm So Excited" by The Pointer Sisters
If you're looking for a song that gets how it feels when you think about marrying the love of your life, this one is it.

"Electric Love" by BØRNS
This singer's soft voice beautifully contrasts the instrumental background and with super adorable lyrics, we can't get enough!

"Marry You" by Bruno Mars
Put the wedding planning on the back burner, grab your fiancé(e) and pull them close when this upbeat jam comes on.

"I Found You" by Alabama Shakes
While this song from 2012 is considered modern rock, we love it's classic R&B vibes.

"Hold My Hand" by Jess Glynne
This song truly understands the commitment of saying "I do" with lyrics like, "I'm ready for this, there's no denying/ I'm ready for this, you stop me falling/ I'm ready for this, I need you all in/ I'm ready for this, so darling, hold my hand."

"Bright Side Of The Road" by Van Morrison
Wind down and relax with this classic rock love song.

"You and I" by Delegation
We're seriously into this funky and romantic 70s jam.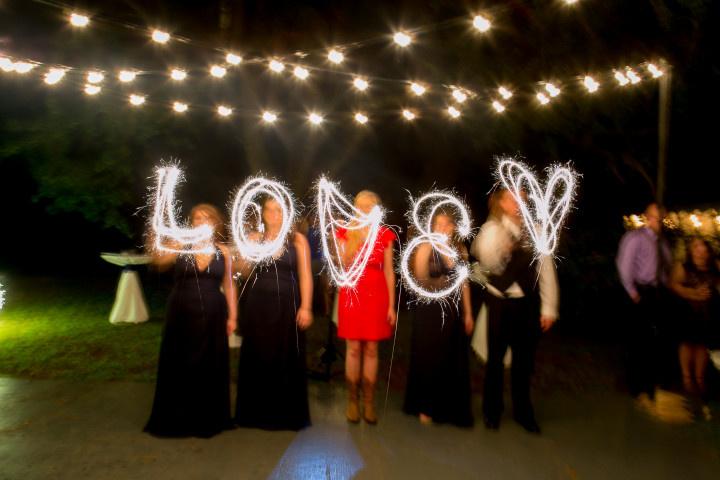 Photo: Arte De Vie
"Best Day Of My Life" by American Authors
Get pumped with this fun and catchy pop-rock hit.

"Happy Together" by The Turtles
We hope when this song comes on, you sing along because you and your fiancé(e) are happy together!

"Lovely Day" by Bill Withers
These lyrics are just too cute! "Then I look at you/ And the world's alright with me/ Just one look at you/ And I know it's gonna be."

"Walking On A Dream" by Empire of the Sun
This song is perfect for relaxing after a long day and getting into the wedding planning headspace.

"I Got You (I Feel Good)" by James Brown & The Famous Flames
This is a true throwback, debuting in 1964. But it still manages to express just how amazing it feels to be in love.

"Daydream" by The Lovin' Spoonful
Another hit from the 60s. We love the lyrics "I been dreamin' since I woke up today/ It's starrin' me and my sweet dream/ 'Cause she's the one that makes me feel this way."

"For Once In My Life" by Stevie Wonder
The perfect soulful love song.

"The Way You Make Me Feel" by Michael Jackson
Does anything really need to be said about this classic MJ song? We don't think so.

"Mr. Blue Sky" by Electric Light Orchestra
Jump around to song that's a mix of The Beatles and electronica.

"I Will Wait" by Mumford & Sons
We love jamming to Mumford & Sons awesome banjo riffs.

"Crazy Little Thing Called Love" by Queen
Unlike other popular Queen songs, "Crazy Little Thing Called Love" is slower and softer but that's why we love it.

"Loving You Easy" by Zac Brown Band
For all those country lovers out there, this love song gives us that warm fuzzy feeling inside.

"Home" by Phillip Phillips
Another country track, Phillips expresses the fear of something new and moving through it together.

"Love Will Keep Us Together" by Captain & Tennile
Slow dance the night away to this soulful tune from the 1970s.

"I Got You" by Jack Johnson
A great song to remember that at the end of the day the best thing about your wedding is being with the love of your life!